No one ever wants to stare at a blank wall. That is the reason why wall art is such an essential part of the decorating process!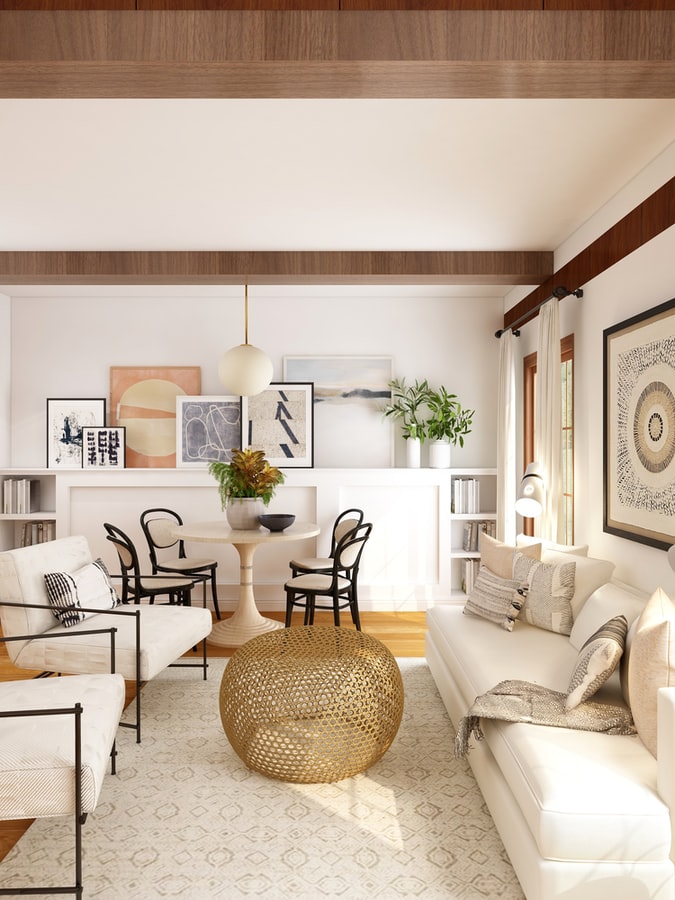 Photo By: Unsplash
Once you start brainstorming for wall decoration, the rest is easy unless you have many ideas to choose from it. Wall decor is one of the best features in your home to update and change the aura of your space. From gallery works, DIY framing accessories up to large-scale photography, we will share some of the best ideas on wall decoration that will spark your creativity. Check out these fantastic wall decor ideas to boost your blah space and make it instantly look great.
Full Wall Painting
Mural wall-to-wall paintings can create a sense of intimacy, like viewing the artwork in the museum alone. However, its scale alone can leave you stunned, while the approach of mural painting in your space can give you relaxation.
Contrasting Wall Gallery
For some walls that already have some color and personality, you can choose some frames and items that will pop against that backdrop; black painting is the perfect background when you try to incorporate things like white frames and neon colors.
Embrace Macrame
Macrame is not going anywhere, and it is back right now. This artsy craft infuses plenty of handmade and texture charm into space. Whether you incorporate it in a wall hanging or a plant hanger, its charm will significantly impact your room space.
Wallpaper Patterns
There is no better way to spice a room space in less than a few hours than temporary wallpapers. First, you need to mix color and patterns against some graphics but in a very neutral way. Then, wallpapers can pop the room instantly.
Mix and Match
Gallery walls are not limited to framed prints and photos. You can use fabric hangings, pennants, tassels, and other sweet ephemera, the composition of pink color in the wall can significantly impact this decoration. You can even use twinkle lights and curtains to create a fun backdrop, funky on your television.
Pile on the Texture
Making your wall dressed up with some items that coordinate with the rest of your decor in the room is a fool-proof way to cuddle maximalism. Patterns and colors found in wall art can play nicely with things like throw rugs and pillows.
Wall-Mounted Plants
Wall-mounted plants are the best greenery solution for those who are plant lovers with a bit of space. It makes you feel more relaxed and quiet in your area. You can create a sleek and succulent garden above your bed with just a handful of them.
Flashy Fashion Wall Hanging
Sometimes a bold piece of decor is all you need to incorporate visual interest and character to a room. It will add some color and texture to your wall. For instance, it is very suitable; you want to cover your airtight and watertight wall access doors to impact more character in your room.
Back It Up
You can hang your art and call it a day, or you can give special attention to choosing a suitable backdrop for a more significant impact on your space. For example, the unique red modern artwork on a classic mural wall covering the contrast can significantly impact your wall character.
There are many ideas for wall decorations, but matching the right colors with perfect art and photo frames could impact your space more than you expect. And the best thing is that you can choose whatever kind of wall decoration you want to have and you can change it anytime you want. Wall decoration provides a character or changes the look of your space without any construction involved.