Looking for a way to adorn your bed? Here are 3 ways you can get creative with your bed just by using different pillows!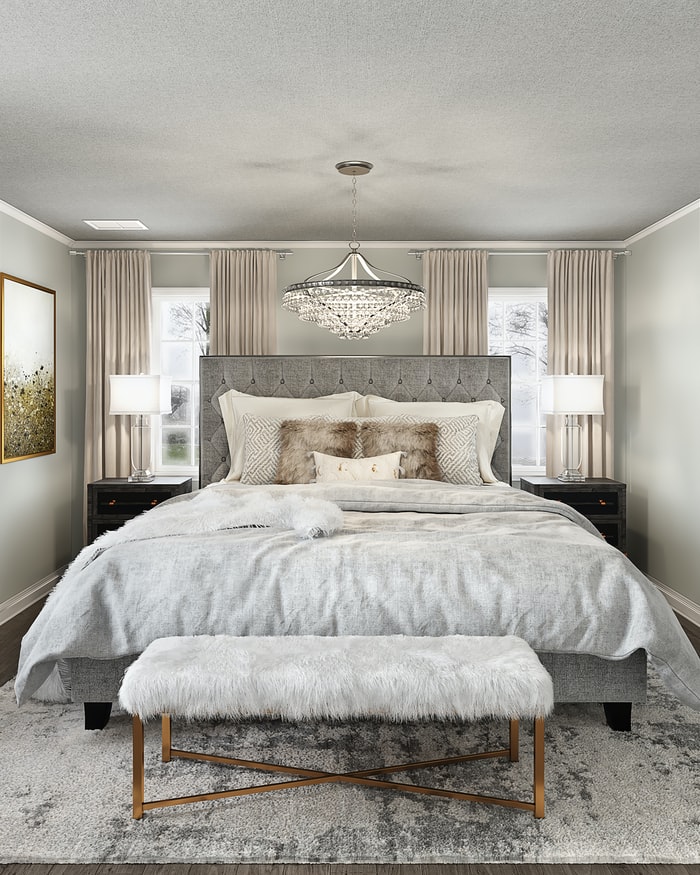 Photos By: Unsplash
Our bedrooms are our escape zone. The peaceful shrine that we seek comfort in after a hard day of work. The only place that makes us feel relaxed and the only room in the house where we spend most of our time.
Decorating the bedroom seems like the first thing we plan and a place where we get as creative as we want to make it intimate and personal. After all, It is an expression of our taste and style. Needless to say, decorating or redecorating it can get stressful. There are costs to mule over as well, creating a budget is hard. Matching and contrasting mirrors, side tables, or even how to style your rugs, all can become a little overwhelming. The easiest and most effective way to spruce up your room is to use decorative pillows, which are more professionally known as Shams.
Shams are decorative pillowcases that you throw in your bed with normal pillows to add a certain glamour or pop of color. You can create a myriad of different looks with Shams. The best part is you can switch it as often as you like. This way you can have several looks for your bedroom on different days, depending on your mood you can make it cozy, luxurious, cute, or quirky.
Before getting into the subject of styling the shams, let's clarify the difference between a normal pillowcase and a sham. Normal pillowcases are comfortable and made to be slept on and to protect the pillows. On the other hand, shams are decorative pillowcases used only as decor. You can sleep on them, but they are not usually comfortable. Many shams have an open back with a piece of cloth to cover the back slit. There are also shams with decorative lining known as the flange. You can also find quilted shams as well. Normal pillowcases usually have no extra decorations and are matching to the bed coverings, having an opening at the side. Shams, on the other hand, do not need to match your coverings, they are contrasted with the bed covering or match the duvet cover. This article will help you decide on the kind of shams you can go with and how to decorate the bed.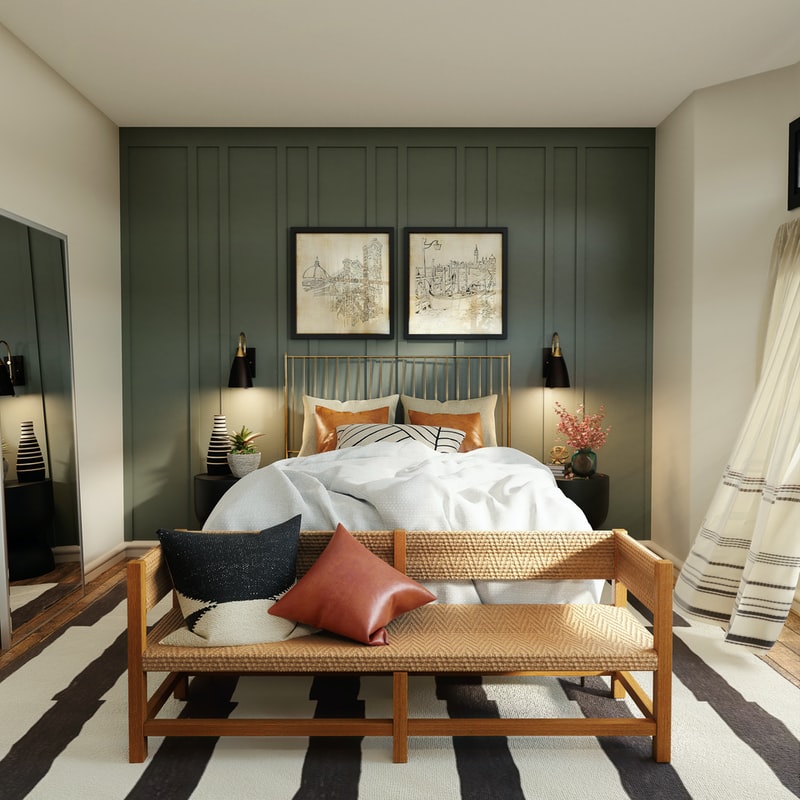 Choose a Specific Style of Sham 
Not all shams are the same. There are specific styles you can choose from. Flanged sham and quilted sham I have mentioned before. There are also the standard sham and the standard pillow sham, aka knife-edge pillow sham. You can find different sizes as well, like Standard, King, and Euro. The Standard size is roughly around 26×20, a King 36×20, and Euro 26×26. Depending on your choice of setting and size of the bed, you have to choose the style,  and size of the Sham.
Ways to Create a Look 
Based on style and size, you can stack your shams, layer them or organize them asymmetrically to give it a disheveled look. If you have a small bed, you can go for a standard or euro style. Colorful or printed bed coverings could be styled with a white euro sham creating quite an eye-catching look. You can style a quilted sham to make your bedding more colorful or unique. If you are in a  minimalistic mood, pair your white shams with white bedding and pillows. Quilted shams are beautiful as they have intricate designs and patterns. It can be quilted with many colors or just one, like a white quilted pillow sham against pearl-colored bedding. That's absolute heaven.
There is no end to color combinations, and you can decide based on your current fashion. After selecting the designs and look, you can move on to how to organize them.
How to Set the Shams 
You can stack your sham with your pillows, like the sleeping pillows at the bottom and the shams on top. It's easy and only takes a few seconds. Another way is layering the pillows. There are many ways to do that, with as little or as many pillows. You can start with the larger pillows at the back as they fit nicely in the space nearest to the headboard. Match your larger shams to your luxury duvet and arrange them behind your everyday pillows (that match your sheet set). Here, you can use King-sized flanged shams at the very back than consecutively to standard and euro sizes. In between, you can put your normal pillows and finish with a small quilted pillow cushion at the center. Another technique is setting your pillows in asymmetrical order. This is a modern method, you can start with the bigger pillows on the side and slowly arrange all the other pillows sideways in descending order.
After you've made your bed, you may add some finishing touches. A folded blanket at the foot of the bed, for instance, or hanging casually over the side is a nice place to start. It will help tie your color palette together or, at the very least, add some lovely texture.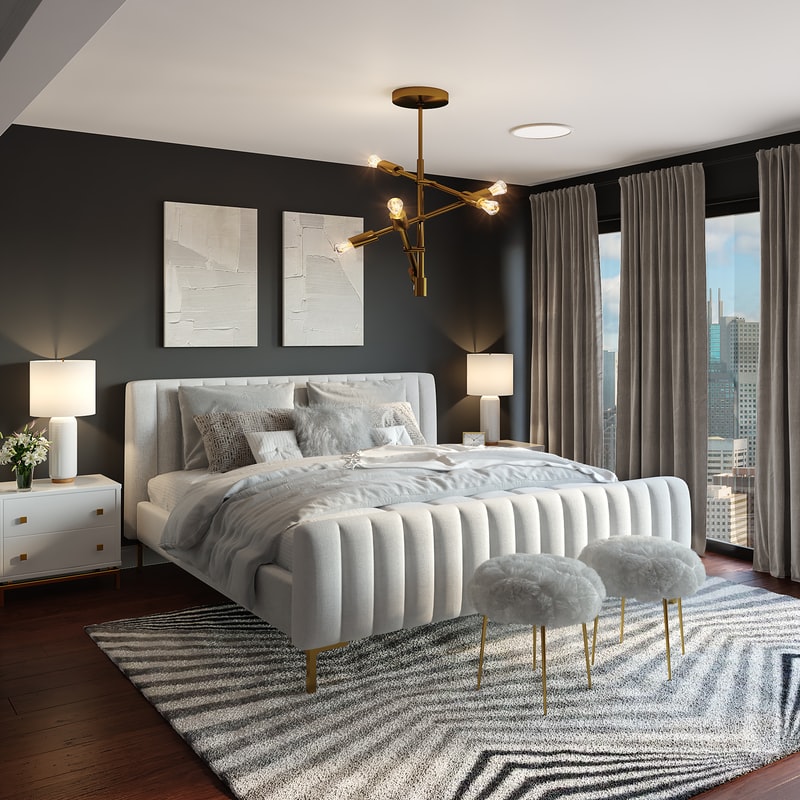 Conclusion
It may look like a lot of work at first, but a little goes a long way. A simple white sham at the back of all black bedding can make a huge difference. Shams are a great addition to your overall decor and have become a must-have. This is understandable, as I cannot imagine a unique bed with at least 2 shams. You can go from a Monday cozy accent to a Friday luxurious accent within a week. Mix and match within your color palette and voilà, you have beautiful bedding to be proud of!
Now that you have learned all about decorative pillows, aka shams, go and make your choice of color palette, buy some shams and start making your bed!