Don't have enough storage space? Here are some solutions that will help you organize your home!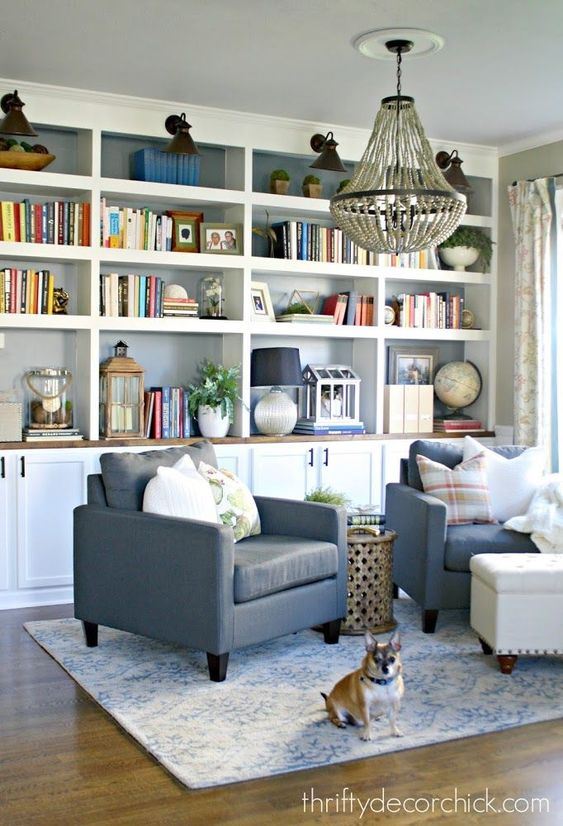 Photo: Thrifty Decor Chick
By now it's old news that Millennials aren't buying homes at the same rates that their parents and grandparents did, and it stands to reason that the United States would be experiencing a shortage of rental apartments as a result. What is surprising is how substantial the demand for units is – in the second quarter of this year, it spiked 11% compared to 2018 numbers.
As a result, renters may find themselves either paying more each month or squeezing themselves into a smaller space for the same amount of rent. But that doesn't mean you have to live like a minimalist or a monk! With a little creativity, you can turn a cramped one-bedroom into a cozy haven.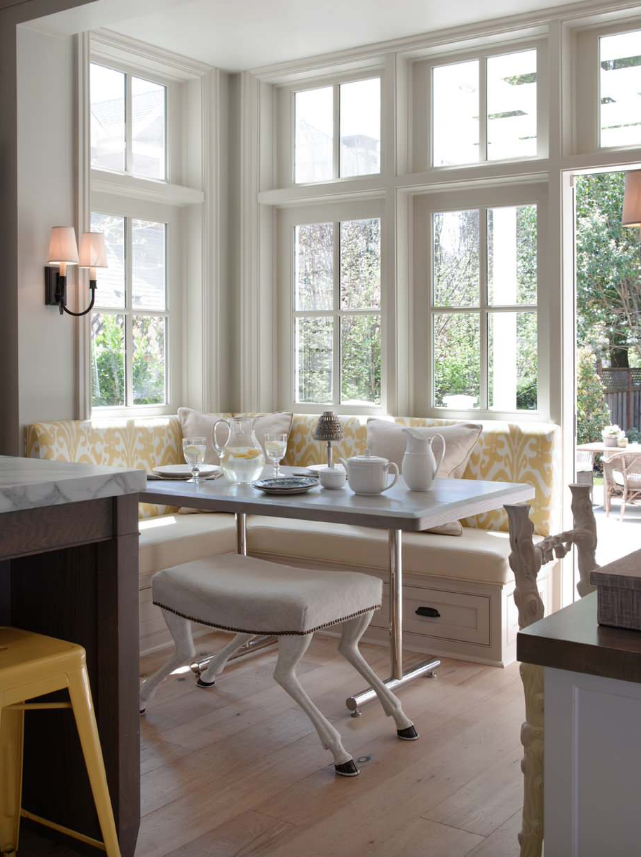 Photos via: Houzz
Make Your Furniture Functional
When you're short on square footage, you can't afford furniture that doesn't provide storage. Instead of a big, bulky unitasker of a coffee table, choose one that has built-in compartments for stashing books, craft supplies, or just plain old clutter.
Stash shallow storage tubs on casters underneath the bed. (Get a bed skirt to hide them from view, if you're in a studio.) Choose a dining table that folds flat against the wall or an armchair that moonlights as a twin bed if you have frequent guests.
Over-the-Door Organizers
The space behind a door is often underutilized, but it's actually a really handy place to store stuff. If you're on a budget, grab a no-frills shoe organizer, or splash out on something with a bit more pizzazz.
These organizers are great for kitchen utensils or dry goods (think snacks, teabags, coffee filters, or even spices), cleaning supplies in the closet, or personal care products in the bathroom. (A clear plastic one works great for holding shampoo and bodywash in the shower or tub!)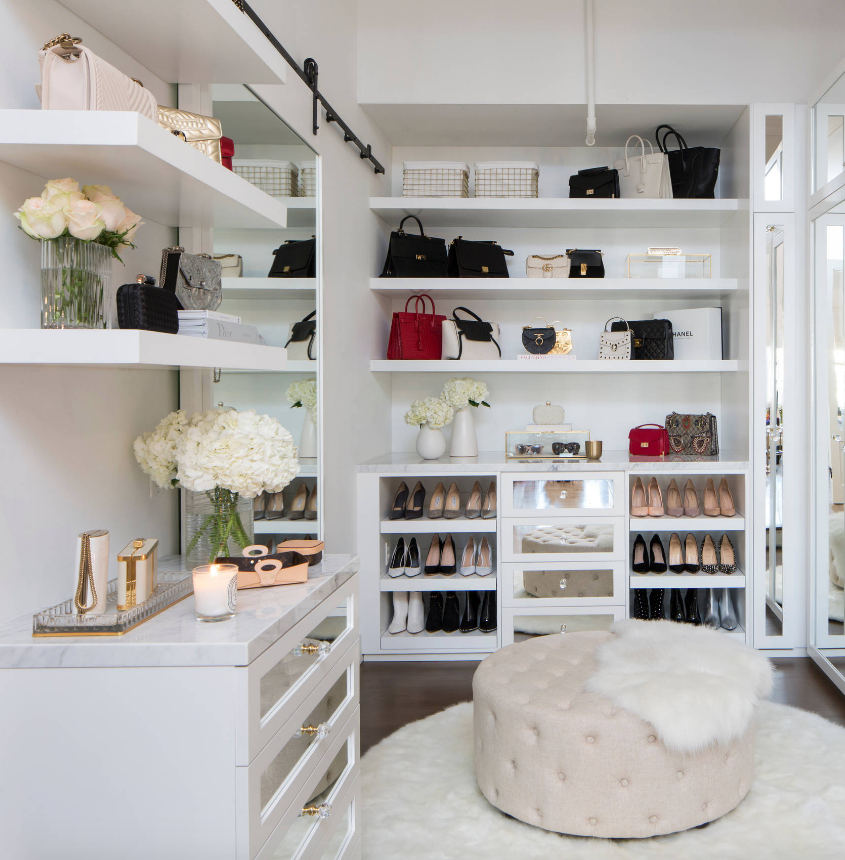 Put It on Pegboard
Pegboard isn't just for the garage anymore. It's an inexpensive and eminently customizable remedy for the studio apartment blues: cut it to size, spray-paint it, frame it or even cover it in glitter if that's your style.
Pegboard, along with hooks and/or hanging baskets, is perfect for pots and pans, cooking accoutrements like strainers, art supplies, the art itself, jewelry, home office staples, gift wrap, and even houseplants.
Get Creative with Shelving
Shelves are just about the most ordinary, useful storage solution there is, but chances are you're not using them to their full advantage. Try stacking individual shelves all the way to the ceiling for a bold look that also keeps your stuff within easy reach.
Aesthetically speaking, cramming every wall full of shelves can be a bit overwhelming and make your space look like a ship's cabin, so start with a smaller area and see if that suffices.
Or install shelves at the top of every wall, about a foot or so from the ceiling, just big enough to hold storage containers that suit your style. Protip: rather than sturdy-sided boxes or bins, use large woven or fabric baskets that can be nestled together to maximize every inch of space.
Shelves built to fit into a corner are also incredibly handy, and make use of space that often goes underappreciated. If you don't have quite enough room next to your bed for a nightstand, hang floating shelves either next to or even above the headboard. For a less cluttered, more streamlined look, pick up a small basket or bin to hold essentials like lip balm, tissues, the TV remote, etc.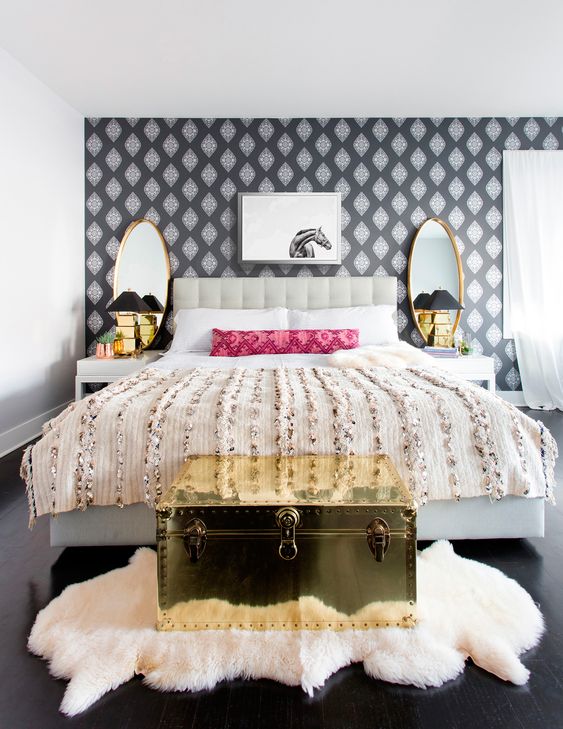 Blur the Line Between Storage and Décor
Who says your bike has to stay parked in the entryway or take up valuable floor space in the living room? Get yourself some heavy-duty hooks and hoist it up onto the wall for a super-practical, city-chic look.
Other items that can be hung for both storage and décor purposes include vintage purses, sun hats, beautiful blankets or quilts, jewelry, scarves, and neckties. Unleash your creativity and show off your style!
Self-Storage Can Be a Sanity Saver
Of course, even the most carefully utilized space is still going to have its limits. Unless you want to live like a hoarder with stacks of belongings taking up every square inch of your place, there comes a time to cry Uncle and get yourself to a storage facility.
"A self-storage unit can be a boon while you're moving in and getting settled," suggests Terry Drayton of Livible, which provides storage units in Boston and the surrounding area. "It will give you some breathing room, so to speak, while you implement clever storage ideas." If you are from Los Angeles and are wondering what to do about your storage issues, click here to check out self-storage places you can use.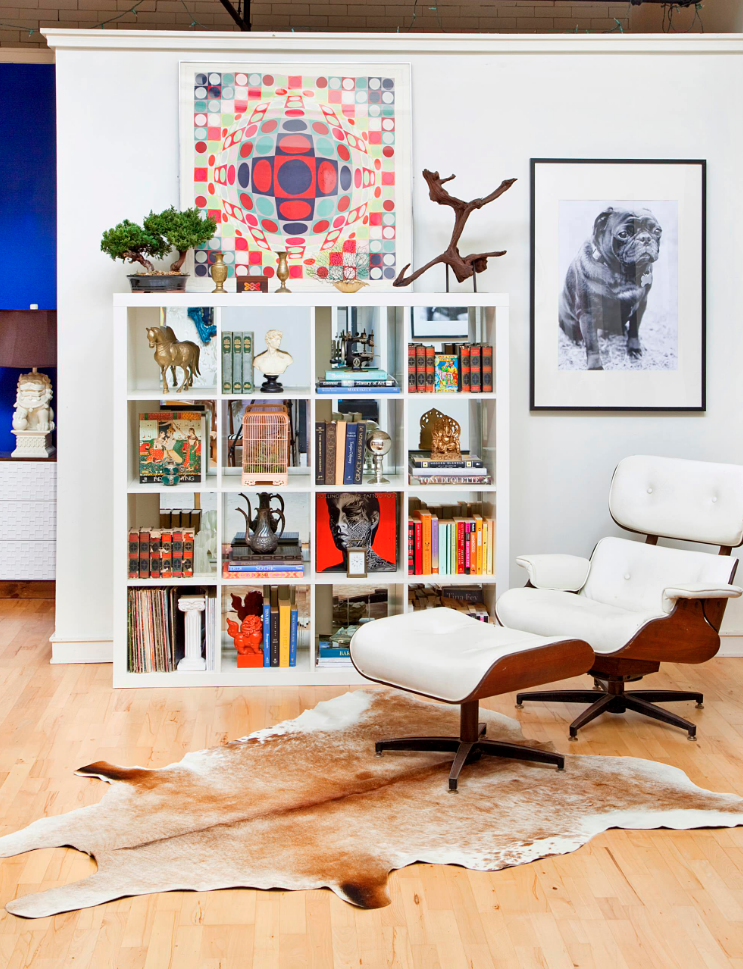 Feeling Inspired Yet?
Making the most of a small apartment or even a tiny home can seem like a daunting project, but look at it as an interior design challenge and have fun experimenting. Before you know it, you'll have a place for everything and everything in its place, and a stunning living space that you'll be thrilled to show off to guests!
Have you ever lived in a teeny-tiny apartment? Did you devise any clever ways of storing your belongings, or did you just downsize? Share your best ideas in the comments!