When hard-working people earn the American dream of owning a manufactured home, they open the door to a diligently designed interior!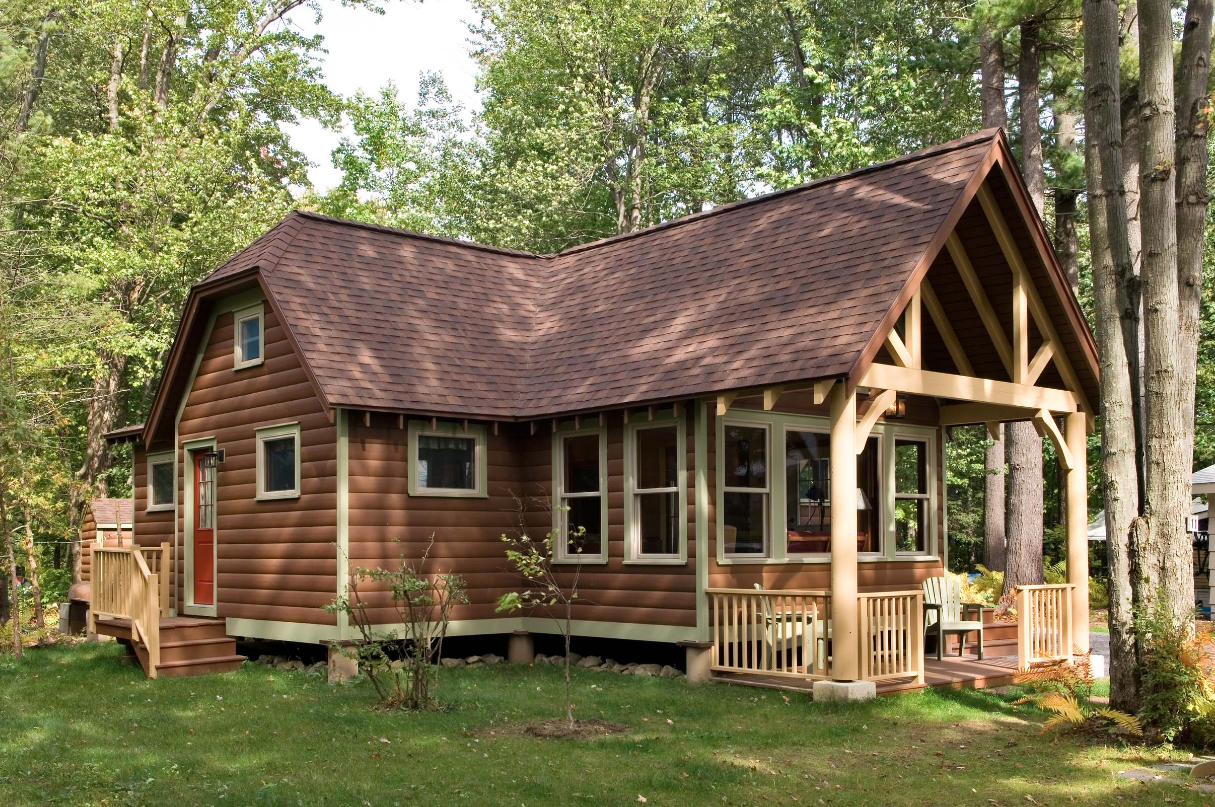 Photo By: Schrader and Company, Inc.
Spacious bathrooms, open floor plans, and master suites are just some of the options buyers selected for their custom-built home. But it's not unusual to take a long look at the luxurious home's exterior and decide you want it to mesh with the landscape or neighborhood. Sometimes everyday people just want to decorate the exterior to make it reflect your unique taste.
The good news is that by purchasing a new manufactured home, your monthly mortgage will be far lower than site-built properties. That means there will likely be more discretionary spending in your budget. These are 12 ideas on how to decorate the outside of your mobile home.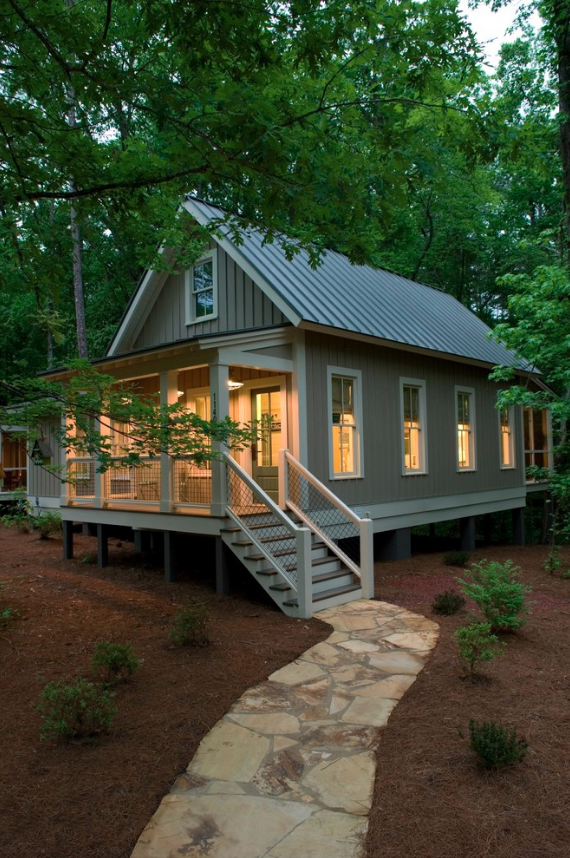 Photo By: Pine Mountain Builders, LLC
1. Consider Decorative Skirting Ideas
Although the material that secures the space from the bottom of your manufactured home to the ground has a specific function, it can also be decorative. Many manufactured homeowners opt for temporary panels that are simple to install. They come in wide-ranging color options, and faux panels can imitate rock, brick, and other designs. Reil Rock, also known as "Mason's Rock," delivers a highly stylized appearance. The possibilities are seemingly endless.
2. Interior Shades Provide Exterior Décor
Louvered wooden shades are trending in manufactured home design. They deliver excellent privacy when you close them tight. At the same time, this type of shade changes the way your windows look from the outside. Louvered wooden shades are a win-win in this regard.
3. Raise The Roof
Although today's manufactured homes meet industry-standard height expectations, some of the older mobile homes can be a little cramped. If that model requires a new roof, consider raising it to increase headroom, air circulation and enjoy an improved exterior appearance. Your manufactured home will appear much larger and more prominent in the neighborhood. On the other note, portable air purifiers that you get these days like the Pur131 by Levoit,  are good alternatives if  too much effort is not planned and you still want to work on the air circulation part..
4. Add A Porch
Like their site-built counterparts, manufactured homes can accommodate add-ons such as porches. These additions add value to the property, enhance the exterior appearance, and improve your quality of life experience. Having a new porch allows you to sit out during warm days, enjoy morning coffee in the fresh and, and they look great.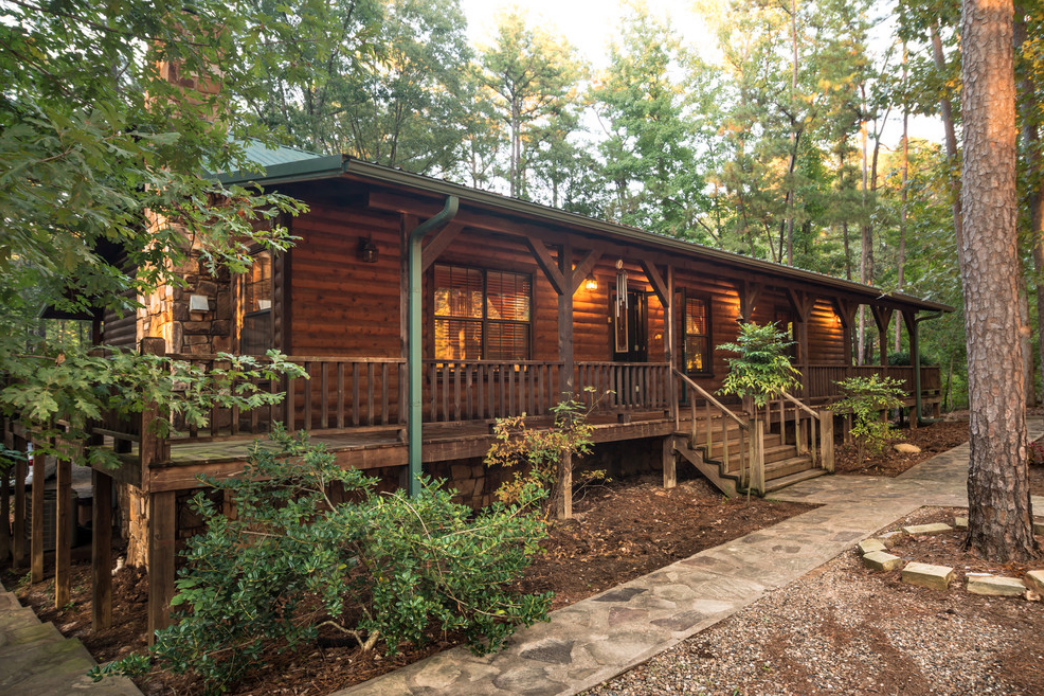 Photo By: Jason Wallace Photography
5. Flowers & Greenery
Flower beds completely alter the exterior of any home. They change the blank landscape into robust color and greenery. Because manufactured homes typically have skirting at the base, your beds could be raised or remain at ground-level.
6. Consider Decorative Shutters
Shutters accentuate the exterior of any home because they add an element of color. By matching your shutters to elegant trim, they carry the scheme throughout the home's façade.
7. Decorative Awnings Are Also Functional
There are wide-ranging colors and patterns available for mobile home awnings. Installing them enhances the outside of your home while also delivering shade during hot sunny days.
8. Change the Door & Window Trim
Sometimes weather and sun dim the otherwise vibrant colors of door and window trim. And sometimes you just want a change. Either way, homeowners have the option of painting most trims or gong in a new direction altogether. Decorative trim may seem subtle, but it makes a big difference.
9. Consider a Bay Window
Large spacious windows can be included when buyers design their manufactured home in the showroom. But there are plenty of reasons to upgrade if you chose industry-standard windows. Whether you desire to watch the children in your growing family play outside or just want to enjoy the view, larger windows add value to the exterior and interior.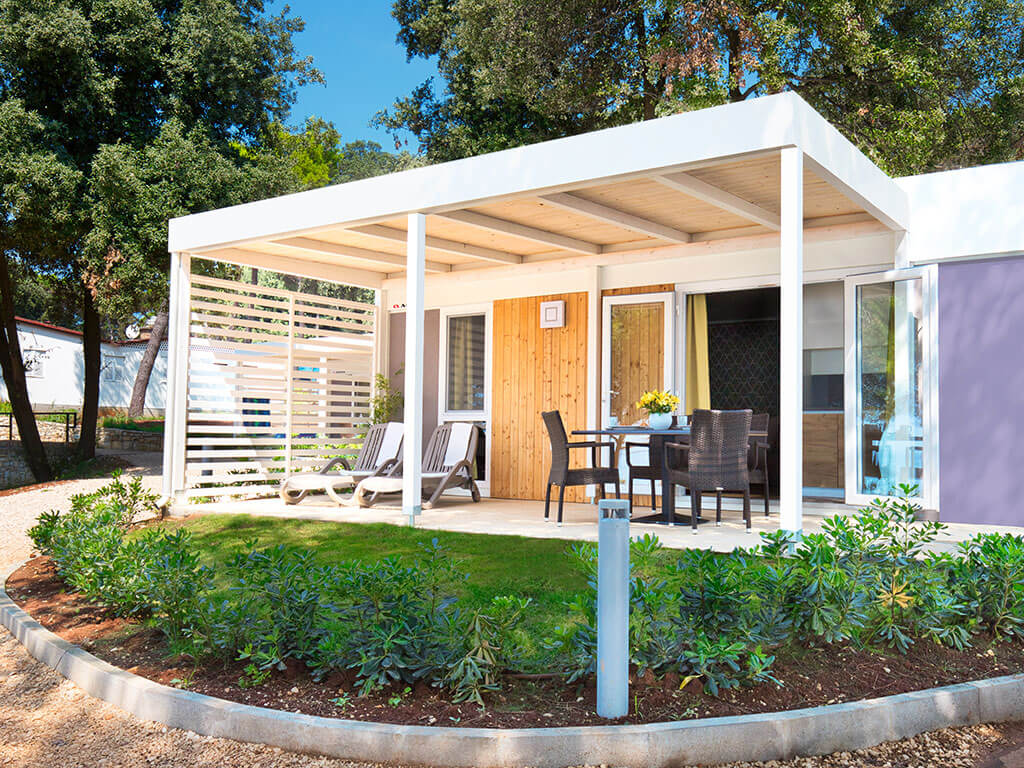 10. Repaint Your Mobile Home
It's essential to keep in mind that manufactured homes will require repainting, just like site-built properties. Sun, wind, rain, and cold wear away the luster of structures. While few site-built property owners like the idea of repainting, it's much easier when you own a manufactured home. Manufactured home sizes include single-wide, double-wide, and multi-section. But the one thing they have in common is single-story heights that allow easy repainting on a sturdy ladder. That's why plenty of mobile homeowners decide to completely change the color to meet their fancy.
11. Install A Stone Walkway
Walkways have the effect of defining the landscape and giving it a sense of order. Many homeowners have taken advantage of the stone, brick, and decorative concrete products that can be used for walkways. Handy mobile homeowners can take this on as a DIY project or hire someone local at a modest cost.
12. Add A White Picket Fence
The saying that good fences make good neighbors is definitely true when you improve the exterior of your property. Picket fences deliver a nostalgic image that friends and neighbors will appreciate. They also define property lines, and homeowners routinely plant flowers along low picket fences to enhance the exterior décor even further.