Now more than ever, your home needs to be your sanctuary. You want it to be a comfortable refuge, but it also needs to express who you are and your personal style. That's why the right interior design is so important!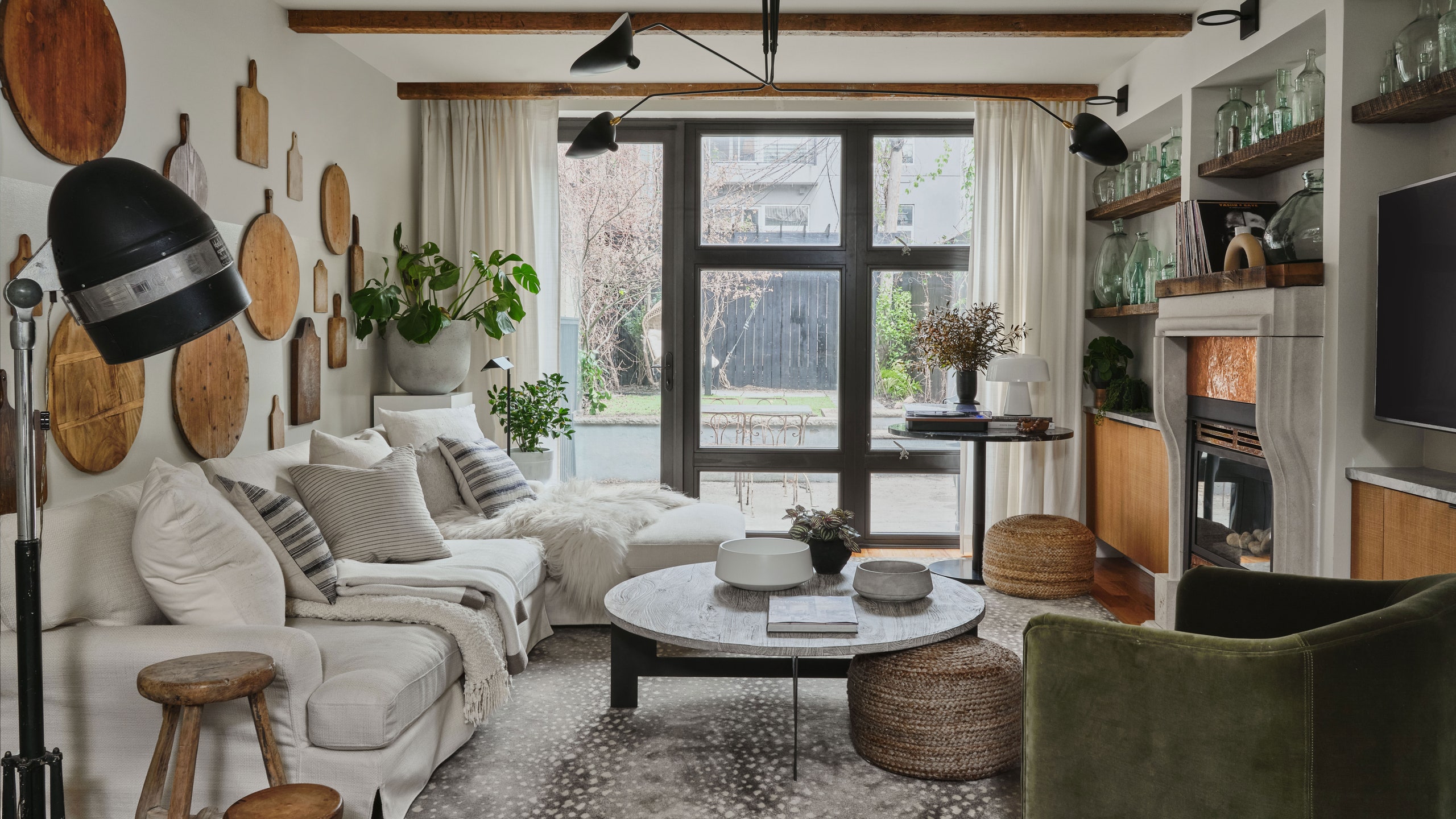 Photo By: Architectural Digest
If you haven't freshened up the rooms in your home for a while, they can feel stale and outdated. Fortunately, there are some great interior design trends that will liven up your home and create a fresh new look you'll love to live in.
The best thing about many of these trends is that they are easy to incorporate in your home without a large-scale renovation project. This is all about small, but impactful, changes through the strategic use of window treatments, throw pillows and blankets, rugs, and decorative accessories such as vases, mirrors, and artwork. So find a trend or two that works for you from the list below and devise a plan on how you can use it to enhance your home's interior design. Ready, set, redecorate!
Color, Color, Color
When it comes to color for 2020, it's all about the bold and the beautiful. Instead of the neutrals that have been in vogue for the past few years, there's been a shift towards vibrant palettes. These are eye-catching hues that grab attention: peacock blue, marigold yellow, emerald green, a rich maroon, and apricot orange, to name a few. If you want to amp up the color, you can paint a wall with one of these vivid shades, but it's easy to add accent pops of brightness and warmth by adding a colored rug, oil painting, or upholstered slipper chair.
Unique Patterns and Texture
Want to double your style quotient in a snap? Add a colorful textile in a striking pattern to your room's decor. That's one way you can use the pattern/texture trend in your home. Another way: this season's hot animal prints, such as a leopard print throw pillow. The great thing about patterns is that there are so many different kinds that you're sure to find one that fits your aesthetic. For a window treatment, you can go with roller shades in a soft floral or bold geometric pattern or anything in between. Shades also can boast interesting textures, such as cellular shades with their unique honeycomb design, woven roller shades, or Roman shades of luxe silk or velvet. In general, shades are an innovative place to add another design element to your room, and their versatility helps them mesh with any style.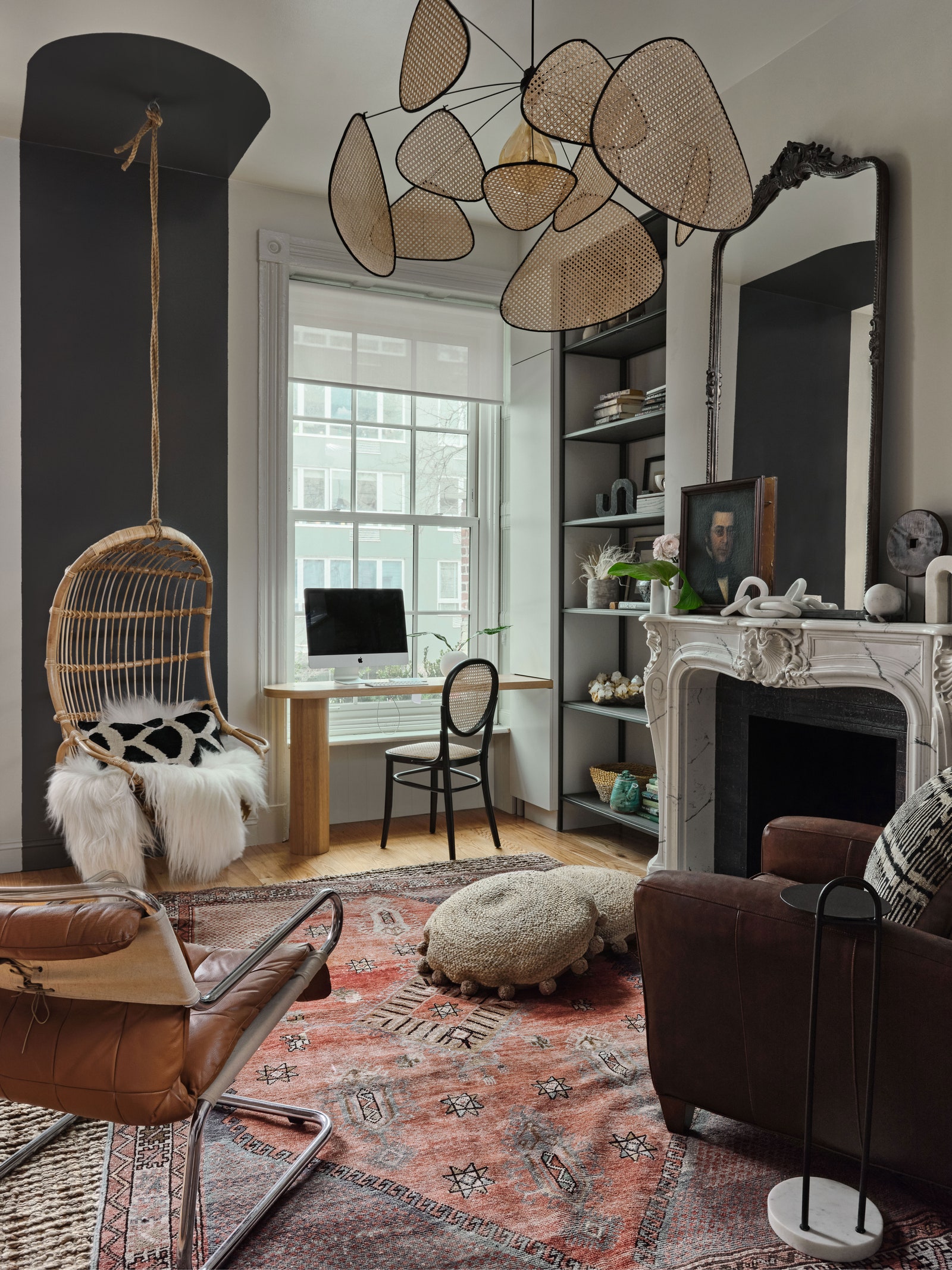 Photo By: Architectural Digest
Nature's Bounty
Nowadays, our homes are high-tech hubs. Our reliance on digital devices and smart home assistants is often reflected in design styles that emphasize sleek lines and industrial-type materials such as steel and glass. You can soften this hard-edged look by using natural elements in your home to create a serene, peaceful environment. One of the hottest design trends is rattan or wicker furniture, or you can bring in a live plant (which will also help improve your home's air quality). Woven baskets can be used decoratively when hung in groupings on a wall, or functionally if you need extra storage. Add another natural element to your home with wood blinds, which can be custom-stained to your preference. You can also opt for faux wood, which has the same look as the real thing thanks to high-quality materials; they also are easier to clean than real wood and stand up well in bathrooms that get very humid.
Something Old, Something New
If you follow design, you've probably heard of the term "Grandmillenial," in which the classic and the current are artfully combined in one space. One of the advantages of mixing modern and traditional pieces is that it allows you to craft an environment that reflects your unique vision and personality. If you've got a contemporary couch with strong, angular lines, pair it with your grandparents' ornate heirloom coffee table. You can also take something new and make it look like a classic, such as flowing drapes in a traditional damask or velvet.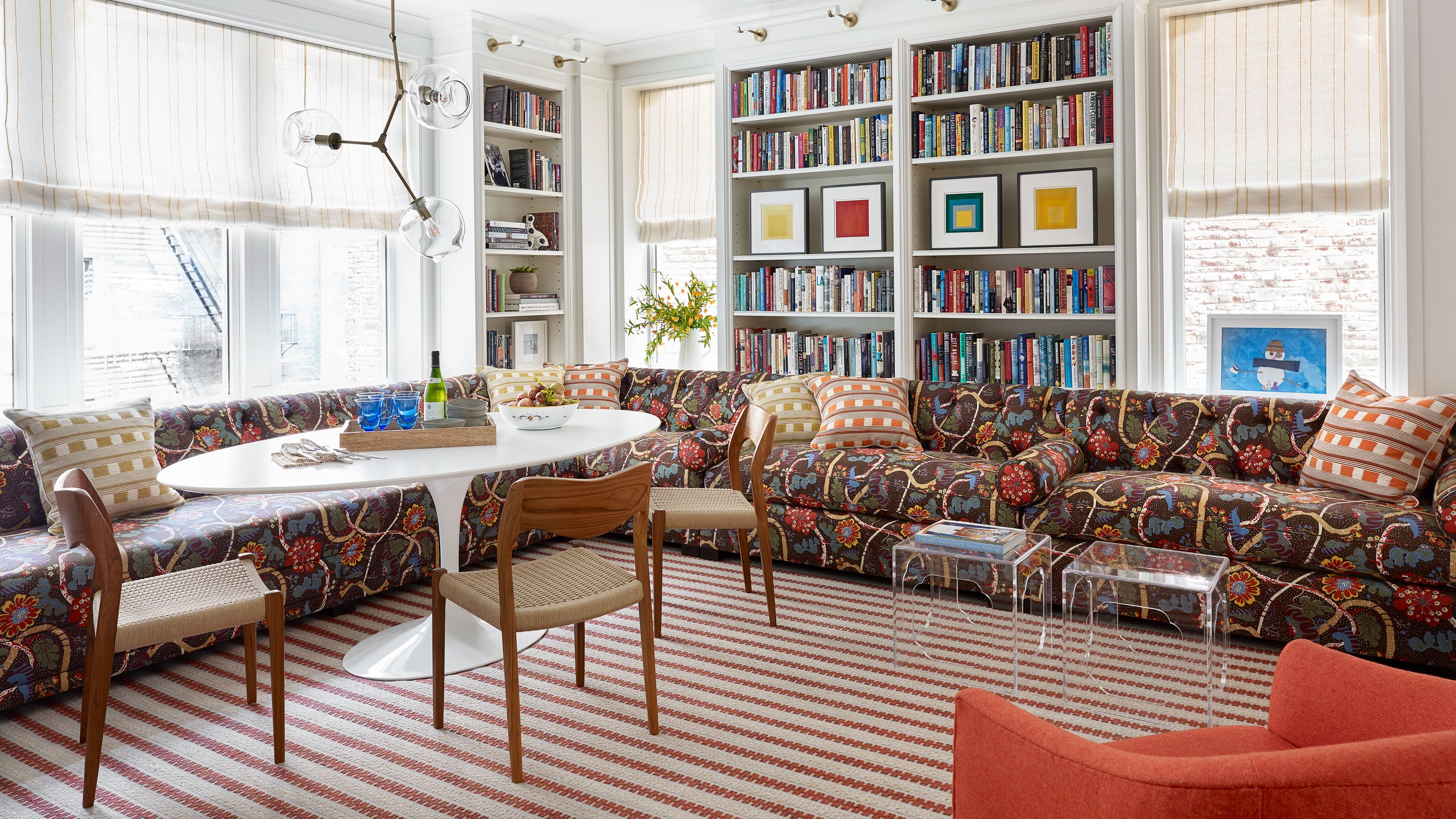 Photo By: Architectural Digest
Fine, and Functional, Fabrics
Those drapes in damask and velvet, or Roman shades, are also a way to stay on top of the trend for upscale, sumptuous fabrics. Touchable textiles, which can also include buttery leather or soft linen, are ideal for giving new life to a room. If you're handy, you can also reupholster chairs or your bed headboard in a plush fabric. What's exciting is that these fabrics are built for durability and performance, thanks to innovative technology.
It's easy to bring a new level of chic to your home in 2020. Updating your interior design couldn't be easier, and an ideal place to start is with new window treatments. With a high-quality window coverings company such as Stoneside, you can create custom drapes, shades, or blinds that are a beautiful fit for your home.