One of the greatest joys of your first home is the opportunity to decorate a house in your style finally!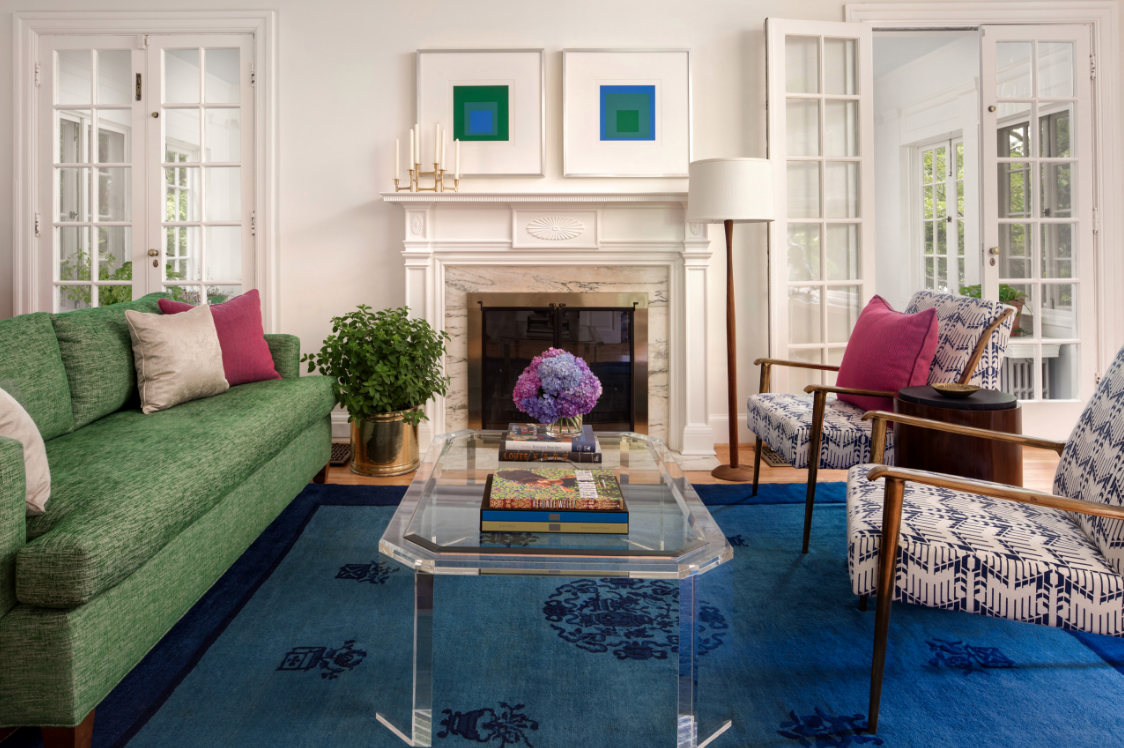 Photo By: Annie Elliott | bossy color
To have a bit more money in your decorating budget, check out this article with insight on making an offer on your home. After you've negotiated the best deal, you'll be ready to start working on your new decor.
Take It Slow
While it is super tempting to splurge and get all new things to furnish your new house, don't do it! First, you don't know what unexpected costs will come up with a new place, and you'll want to have money to handle those. Second, you've just bought a HOUSE – don't blow your budget now. Third, beyond the basics of bed, kitchen table, couch, and television, you don't know what pieces you need until you spend some time living in the new space. Fourth, many of your old furniture items may work quite well in the house, saving you a lot of money and heartache.  You don't want to end up tripping over a pricey new corner couch unit when your older sofa would have been a perfect match. Make or buy some inexpensive pillows to jazz up the old couch in the meantime.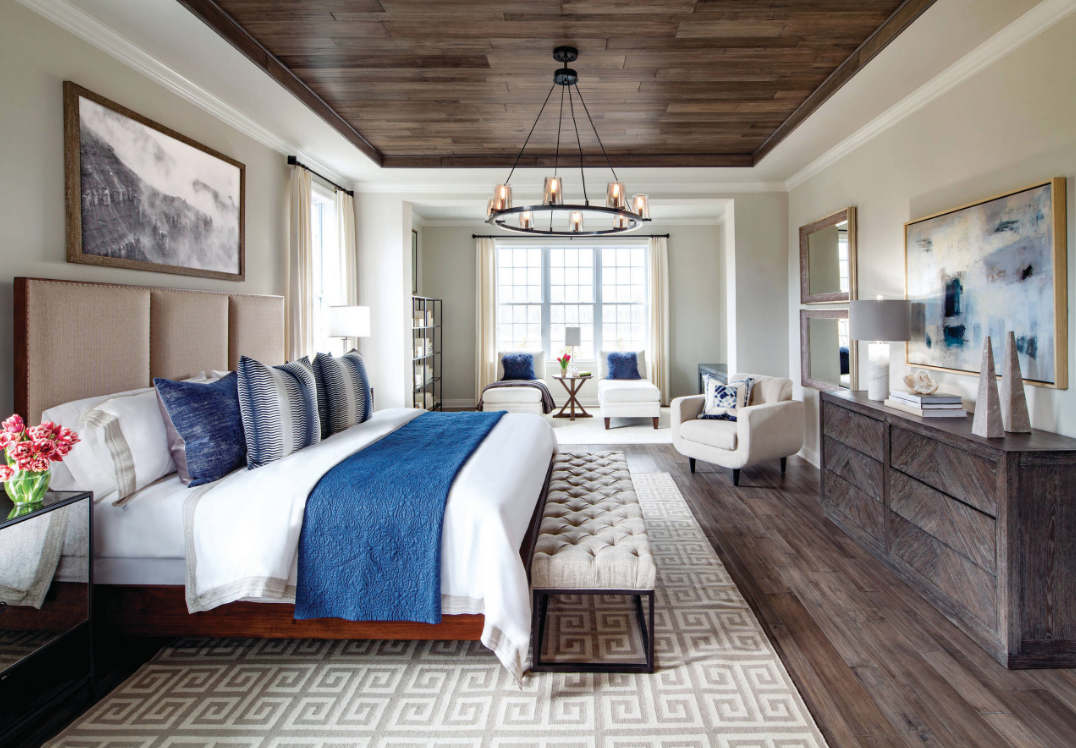 Photo By: Toll Brothers, Inc.
Know What You Have and What You Really Need
Before you make the big move, take an inventory of what you have.  Think about how it can be used in the new place. Decide what to bring with you what to donate or sell*, and what needs to be discarded. You don't want to clutter up your fresh start with items that are in poor condition or that you don't like. But it is also silly to throw out good plates or sheets. Reusing more of your current stuff will allow you more money to get a few new special items and prevent you from buying new things in a rush.  
*Don't overlook the budget boosting benefits of selling items in a yard sale or online. It is a great way to raise extra money for decorating. And donating excess things to charity can help reduce your income tax bill.
Try Retro Chic 

 
Why not decorate with vintage pieces from the local thrift shop? You can find great items with classic lines that are new to you and much easier on the budget than the pieces from the high-end furniture stores. You'll likely be pleasantly surprised at what you can find with a bit of time and patience. You can also try local yard sales, as well as the many online options like the giant garage sales of Craigslist, eBay, Amazon, etc.
Another potentially great source for vintage items is quite close to home: your family. There are usually terrific furniture pieces stuck away in your parents' or grandparents' homes that they'd love you to take. And they probably have lots of decorative items like pillows, lamps, and paintings, just looking for a new home.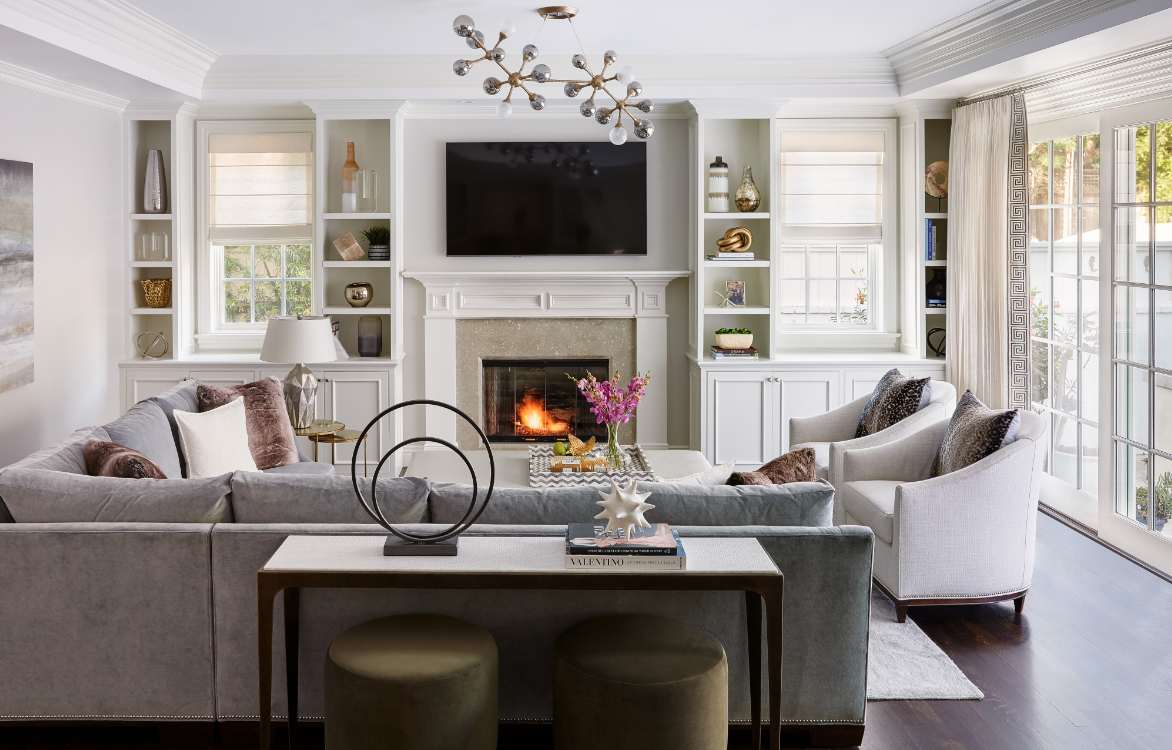 Photo By: John McClain Design
Do It Yourself (DIY)
Nothing helps save a decorating budget more than doing things yourself. Want a new look for the dining room? You can easily paint the chairs in an afternoon or recover the seats with some fabric and a staple gun. You'll have fun and feel a sense of pride in being creative and going green too.
Simple Solutions
Why spend a fortune on an expensive kitchen makeover when painting the cabinets and changing out the door handles and drawer pull hardware can revive the room. Or try painting an accent wall in "Classic Blue," the new Pantone 2020 color, or make a set of pillows or curtains in the new color. It is amazing what a big difference such small pops of color will make in your home. Accent pieces are the perfect way to incorporate trendy colors in your new space.
Get Creative!
Take photos of your family, friends, and pets, print out and frame in coordinated frames for a striking gallery exhibit in your own home. Try printing them all in black and white or a sepia tone for a more artistic effect. Frame with standard-sized discount frames or pick up a variety at the thrift store. You'll have an impressive and custom and personalized decor at a bargain-basement price.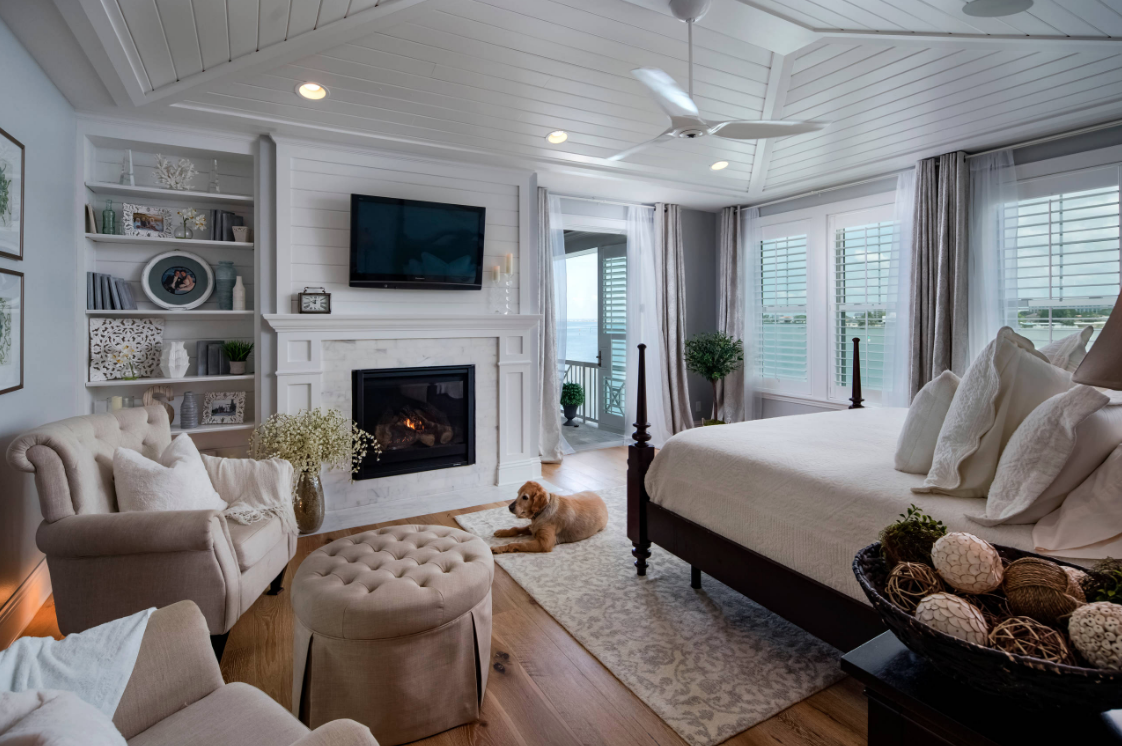 Photo By: Bay Harbour Homes, LLC
Mix – Not Match
Get away from the expensive designer catalog look – everything does not have to match. Instead of matching, have fun combining styles and designs while creating your perfect space, not some designer's idea of perfection. Rather than having a room that looks like an impersonal furniture store showroom, you'll be making a HOME! Keeping some of your old comforting items will help make your new space feel like home from day one.
Make a Plan – Have Fun
Since you are saving so much money by reusing your old furniture, recycling thrift store and family items, and decorating your home yourself, you'll soon have money to purchase some great new pieces for your home. Scope out your best options to maximize that money with some classic pieces that will last for years to come along with some trendy, inexpensive pieces to keep things fresh and fun. Spending time with helpful internet resources like Betterdecoratingbible will give you the tools and inspiration to make your new house into the home of your dreams. And remember, this is your life, not an art school project. Enjoy the process and journey, and don't stress out trying to get it all done the first month or even the first year. Don't forget to have fun!