Are you looking for some cheap decorating ideas for your home? Here are some ways to decorate without breaking the bank and taking out a loan!
Photo: Aylaa Exclusive
So, you want to decorate your place, but you're on a budget. I know the feeling. As an apartment dweller, I don't care to spend too much money on fancy decorations. If I ever buy a home, chances are, my apartment stuff won't work well, and I'll just end up getting rid of it all. So, I'd rather stick to a budget, chick the credit cards in the bin and abandon every payday lender I have ever set my eyes on.
Whatever your situation, if you need to decorate on a budget, you're not doomed. Because what you lack in funds you can make up for with a little creativity. All the below design ideas can be achieved for under £100. That means that even the most destitute of the destitute can get creative and add a splash of colour to your house or apartment.
Homemade Art
Fiona Jackson works for the short-term cash lender SimplePayday, her advice for saving money stems from her job of arranging loans for people that need cash before their payday. "Doing the job I do, I often see people that are on the lower end of the spectrum when it comes to finances and what they can afford to give as presents."
"A few years ago, a client of mine who was a tremendous artist demonstrated this quite magnificently. I had dealt with this gentleman for a few months prior and it was now leading up to Christmas when out of the blue he asked me quite matter of factly what I'd like for Christmas."  "I don't know," I said. "Make me something." So, he painted me this amazing Freddie Mercury portrait. I'm a big Queen fan, and I'm a big fan of art, and this is one of my most prized possessions. If you want to decorate on a budget, homemade art is the way to go.
Repurposed 

Art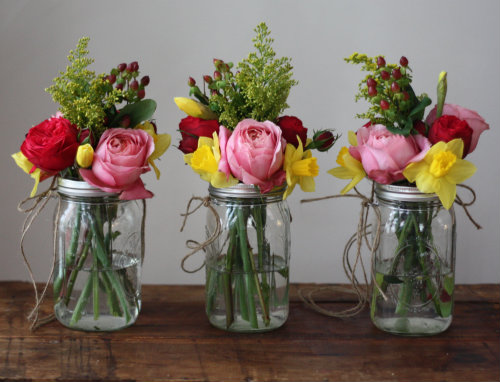 Photo via: Kroshuslandscaping
Yep, that vase is just on old mason jar. And those are cactus weeds in it. I usually buy cheap daisies from the farmer's market, but lately, I've been too busy to go. Unfortunately, these weeds were the closest things to flowers in my garden. I'm actually not even sure they're weeds. The hummingbirds love them. But…where were we? Oh right, cheap decor!
The stuff on the lower shelf isn't repurposed, but it was super cheap. That jar and bottle of lotion were both on clearance for a buck and some change. You can find a lot of clearance bath stuff at the drugstore. It's dirt-cheap, and it makes for great bathroom decor.
Maps of my Travels
I like to look at pretty things, but I love to look at pretty things that conjure memories. The first frame in this photo includes a free map I got when my boyfriend and I visited the Olympic National Forest a couple of years ago. The second frame is a map I ripped out of an atlas we used for driving around England last summer. I love to occasionally study these maps and remember our trips. The frames were cheap, and the maps are, essentially, repurposed.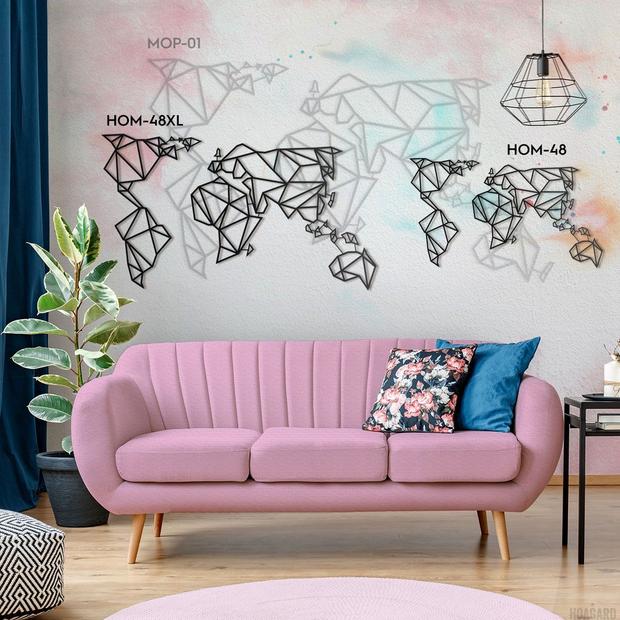 Cheap Frame Collage with Free Photos
Some of these frames came from thrift stores. Some were hand-me-downs.  And some were on clearance at Marshall's. Either way, they were all low-cost. None of them match, but they all somehow work together. An added bonus? All of the photos you see here were printed for free. Snapfish often have free photo print offers.
Magazine Display
Okay, this one isn't actually mine–it's just on my list. I'm planning to redo my office area, and I love this decorating idea. It includes three of my favorite things, all in one: cheap decor, repurposed stuff and glossy magazines.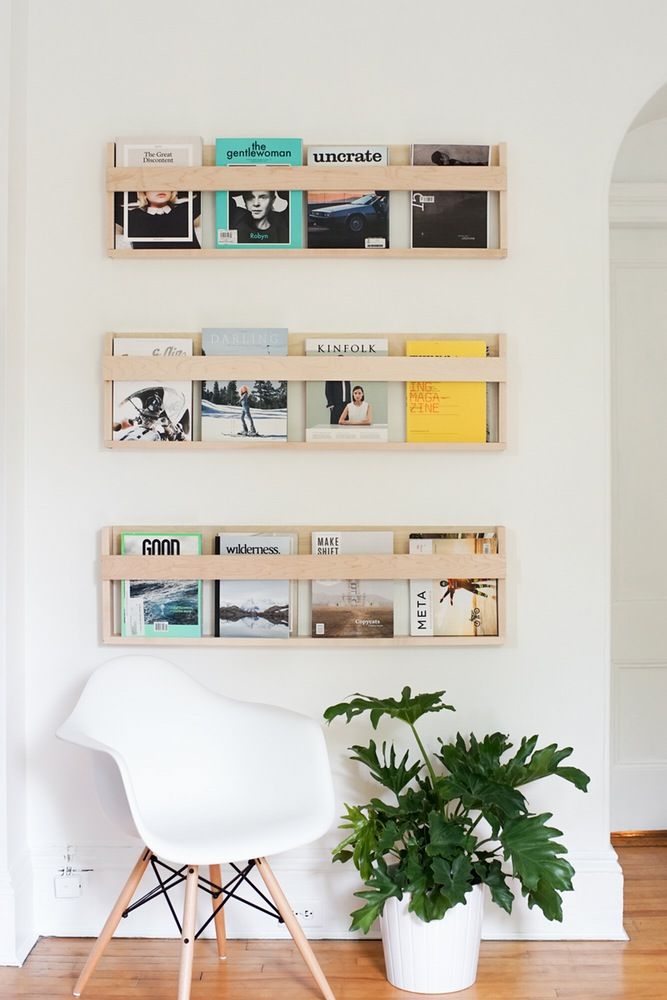 Photo via: Pinterest
I realize there are so many cheap decorating ideas out there. Some of them are great in theory, but they don't actually work in the reality. So, I figured I'd put together a few low-cost decorating ideas that I've actually tried and conquered (well, minus the mag display).
The Wine Bottle Hack
Getting maximum use out of things is part of what frugality is all about. In addition to being clever, these ideas must also be easy. As much as I love the idea of a wine bottle chandelier, that's just not going to happen in my lifetime.
In the Garden
Drip watering system: Fill a wine bottle with water and garden marbles, then install it, upside-down, into a plant. "Uh, what did I just do?" you might ask. My friend, you just created a mini, DIY drip watering system. I did this without the marbles. Somehow, it still worked.
Outdoor vases: Paint and decorate old wine bottles to use as lovely garden vases. Or, if you're lazy like me, don't paint or decorate them. They'll be less lovely, but still completely functional. I also like to bring them in the kitchen and use them as vases for fresh-cut basil.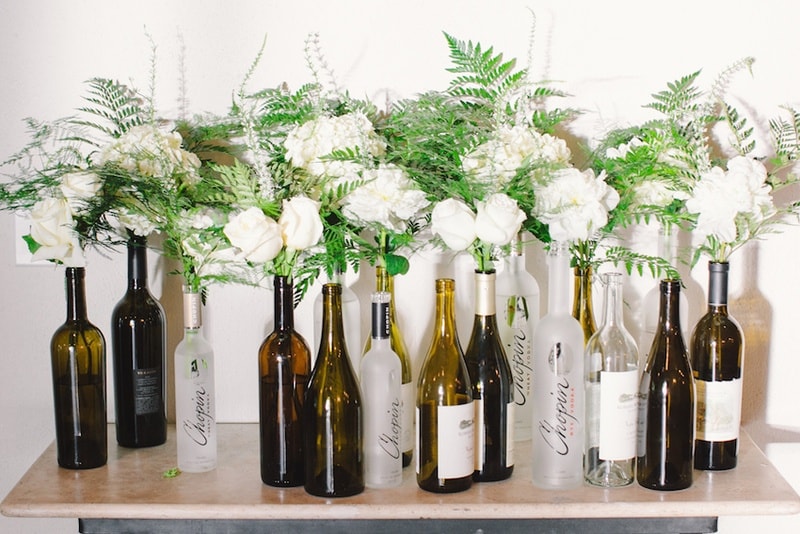 Photo: Urban Leaf
In the Closet
Boot shapers: Got slouchy boots? Wash out your wine bottles, stick them in your boots, and, voilà, you've got boot shapers. I've done this; it keeps my black suede boots standing up straight on my closet floor, safe from the sea of cat hair below.
Jewellery holder: I love the idea of a wine bottle reused for stacking and displaying bracelets. If you've got bangles, this is a great way to keep them separated and untangled.
In the Kitchen
Dry goods containers: I also love the idea of using old wine bottles to store beans, lentils, rice and other dried goods.
Anywhere Decor
Candle holders: Most taper candles fit perfectly in the opening of a wine bottle. Instant candle holder! This is great for a cheesy, romantic, at-home dinner.
Bookends: Fill an empty wine bottle with sand, re-cork it, then use it as a bookend. It's a fun idea, but it's definitely an at-your-own risk kind of thing. With my clumsiness, I already foresee a huge mess.