When living in a smaller space like an apartment or a small home, it can be hard to strike the balance between efficient living and good design. You need to fit a lot of living into a small space, so how do you keep track of all the things you need without letting your stuff take over your space?
Having some general design themes for each room or for the whole space can be a good way to keep from letting your stuff become your theme. Here are some theme ideas to consider when reconsidering your living space: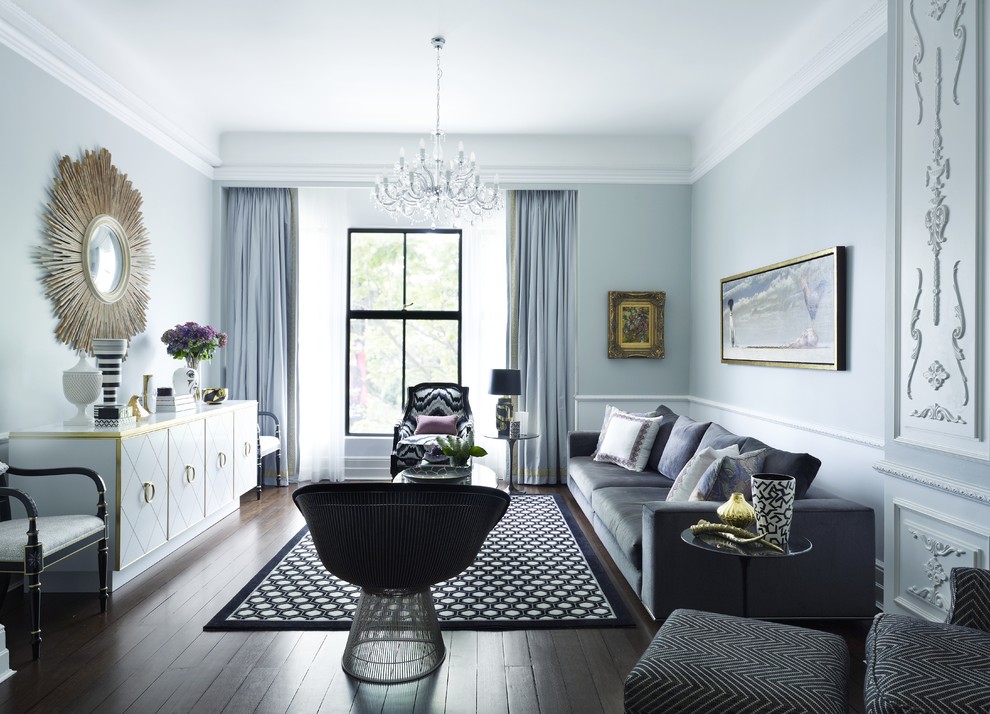 Greg Natale
1) Rustic chic
A vintage look is popular in all sorts of ways these days, whether it's for a living room design scheme or a barnyard style wedding. This is also a good theme for just about any room in the house as it lends itself to nice neutral tones, which can be very adaptable to different rooms, and to comforting touches like distressed paint furniture or hand-knit blankets that can make just about any room feel comfier. If you tend to prefer comfort, but you don't like overpowering color schemes or strong patterns, this would be a good theme for you.
2) Retro futurism
This design theme recalls visions of the future from the past. Think George Jetson take on modernity. You tend to see lots of products in these kinds of design schemes that feature strong angles and bright (neon green and bright purple) or severe colors (black, white, and gray). This is a great design theme for rooms like the kitchen and bathroom, as modern design products for these areas tend to focus on efficient styling, which can make a room feel very sleek and clean.
James Dawson Interiors
4) Modern-Living
Spice up your apartment or add some fun to your living room. Have a favorite quote or song lyric? Custom custom die cut stickers are the perfect way to express yourself and bring ordinary walls to life. Designing unique custom stickers that are suitable for your room means you don't need to spend a lot of money or effort to get customized wall decor. The difference between custom die cut stickers and other decal wall stickers is that you can design any shape, color, or appearance according to your apartment theme.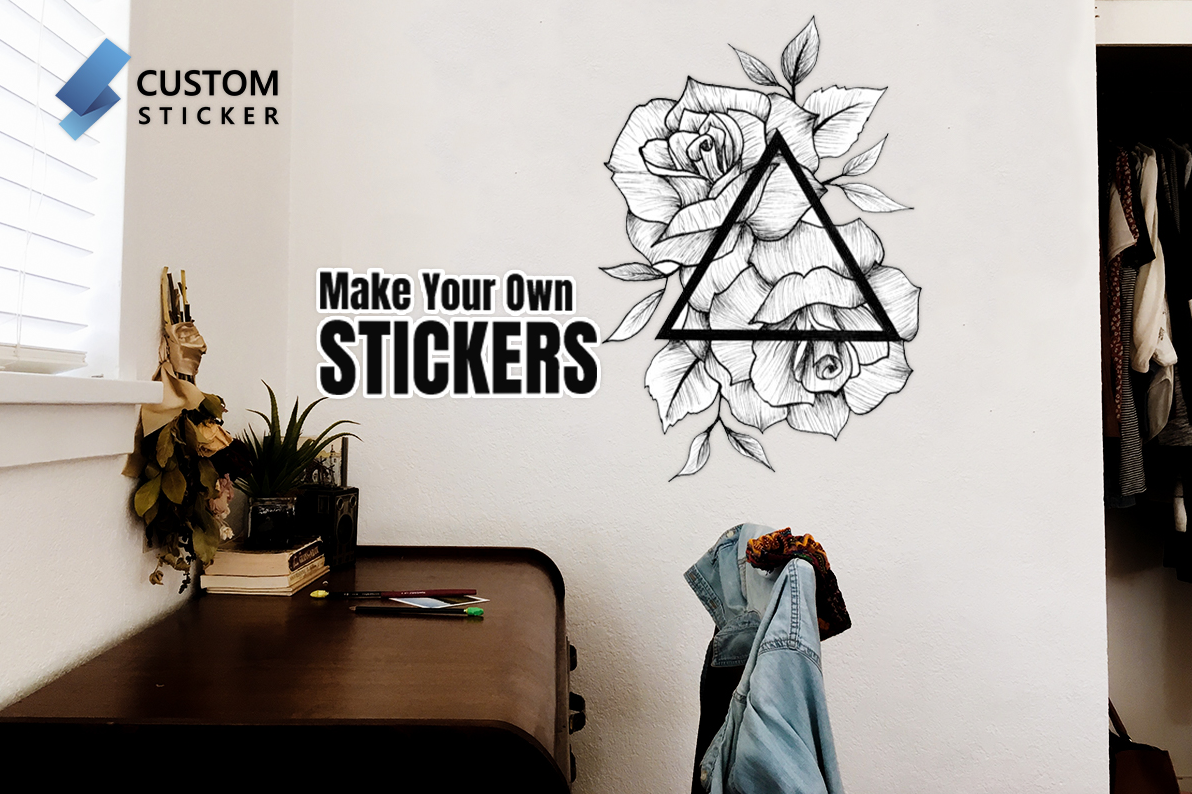 3) Nature-centric
There's plenty of evidence out there to suggest that people tend to be happier when living in areas with lots of trees and green spaces. You can channel some of this into your indoor living spaces by choosing a design scheme that focuses on nature and natural things. Choose some indoor plants, as well as plants that can live in your window boxes or on your porch to add some nature your whole area. If you have trouble keeping plants alive, consider joining team faux. Don't worry about the lackluster quality of fake plants from before; high-quality artificial plants that look just like the real thing – without the maintenance are perfect for you. They allow you to get the look while saving time, energy, and money. You can also get some hanging plants for inside or some materials to make your own hanging terrarium.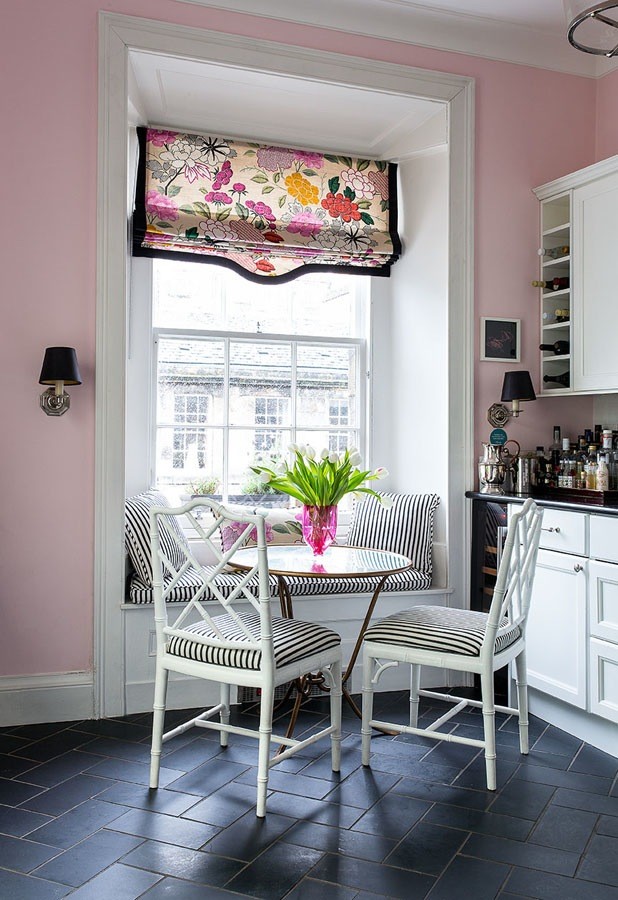 Jessica Buckley Interiors
4) Big and bold
If you love bright colors and bold patterns, then you're definitely in-tune with some of the biggest trends in interior design right now. Designers love a judicious use of really striking colors and patterns, like throw pillows in slightly different shades of a bright burgundy color, or a piece of wall art in a different but similar pattern to the rug.
The key is to focus on bold and bright but not to overdo it. Bold colors can overwhelm a space, so start out small with just a few items to act as highlights for the room. You should also consider exploring the wonderful world of color blocking. You may find that you prefer to stick to "strong" colors rather than "bright" colors. That is, stay away from hot pink and go instead for a dark red wine kind of color. This will still make a room feel full and expressive without making your eyes hurt.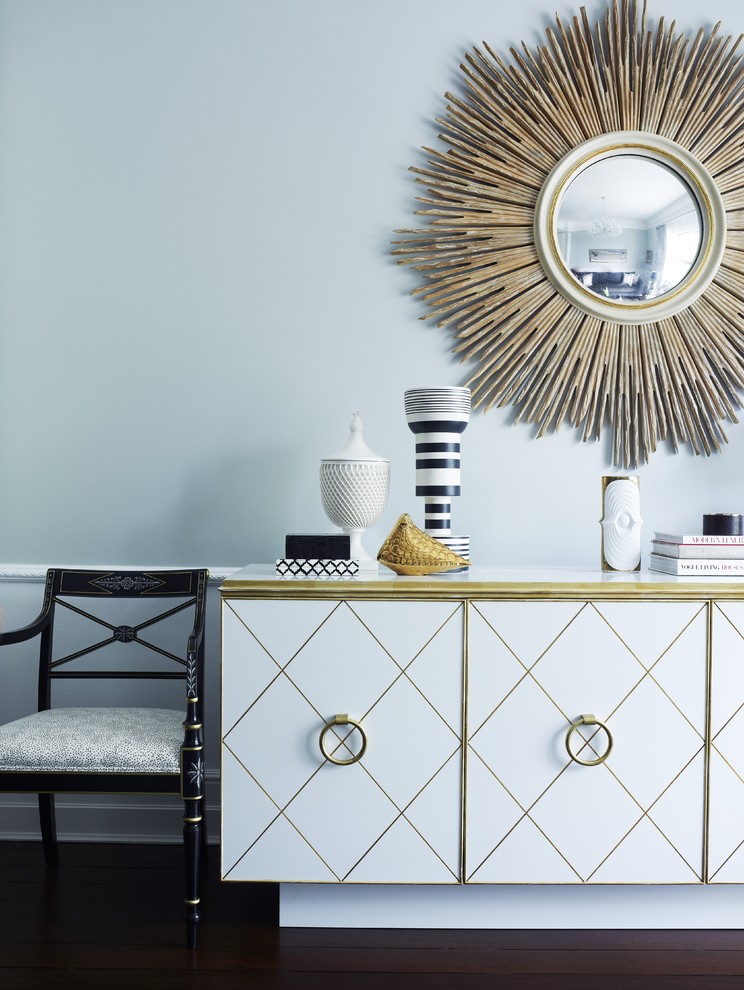 Greg Natale
Designing a room is all about finding a theme that fits you and fits the space. Consider each room one at a time and ask yourself what the room is for, what you like to do there, and what theme will be most conducive to making the room comfortable for your lifestyle!