Are you looking to revamp your dining room? If yes, you just need a good dining set that can be both an aesthetic and practical addition to your dining room!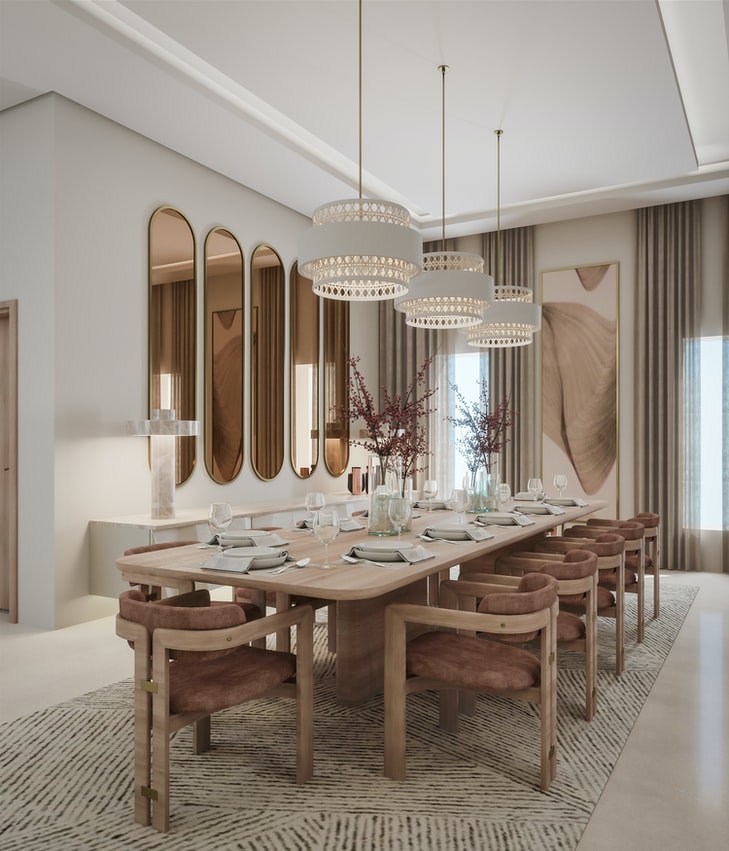 Photos By: Stock Images
There are many places where you can find the best dining sets online but to find one you must know what you are looking for.
Choosing just the right dining set for your home can be a feat but with the following tips, you will be able to choose one that fits your needs the best!
Things to Keep in Mind When Selecting the Right Dining Set 
Here are some things that you must consider when selecting a dining set:
Size 
The dining set you select must be according to the size of your dining room. You shouldn't go for something too small or something too big. Both extremes can affect the aesthetic of your dining room this is why it is important to first consider what size of dining set you to want before you purchase one.
Choose a size that allows you to move around the room freely also set up enough chairs for the whole of your family. Don't just keep the length and width of the table in mind but also the height so that you don't select something that is too low or too high for you. Make sure the dining chairs are in accordance with the height of the dining set so that you and your family can sit comfortably.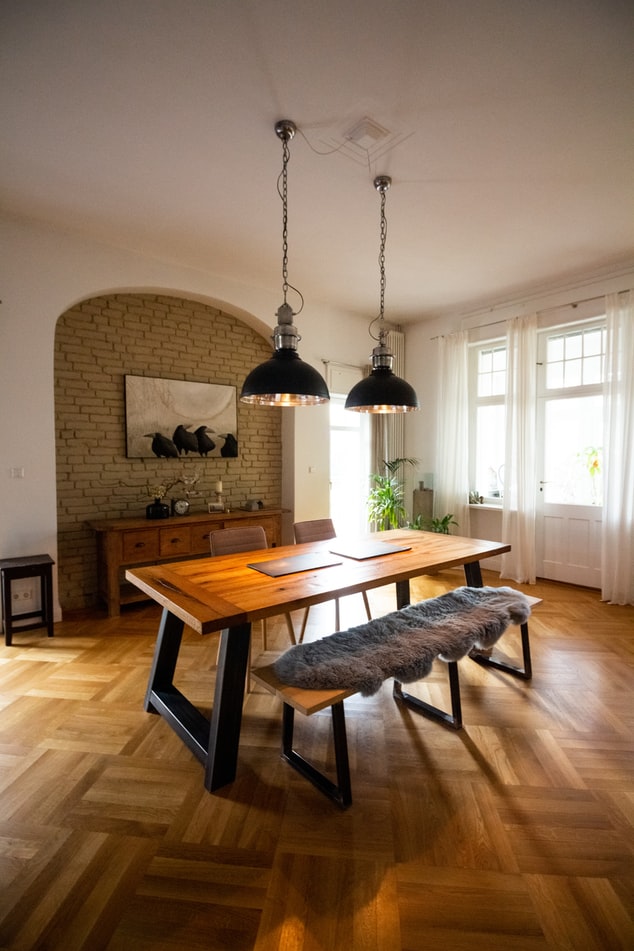 Shape 
You can find dining tables in all different sizes. You can either get a rectangular, square or the traditional round and oval-shaped table.
The shape of the dining table also depends on the size of your room. Rectangular dining tables usually look the best if you have a lot of room in your dining room and if it is narrow. On the other hand, round tables are best suited for small rooms. This shape does not take a lot of space and can give your room a spacious aesthetic. It is also an ideal choice for small families as they can sit closer and talk to each other freely.
Material 
The next thing on the list is the material. You may have several options to choose from when it comes to material. For instance, you can either opt for the popular wood or the intricate glass tables. Wood is the most common option as it's both classy and a durable option for families.
On the other hand, if you are looking for something more modern then you can opt for a glass dining set. These tables can however require a lot of maintenance to make sure that they are spot-free.
Keep these basic points in mind and you will be able to find the best dining set that fulfills your requirements and also looks good. Other than these divisions you can also find a plethora of styles to choose from, make a selection based on your taste!