The Ikea Jattebo Sofa – The New Affordable Mid-Century Sofa?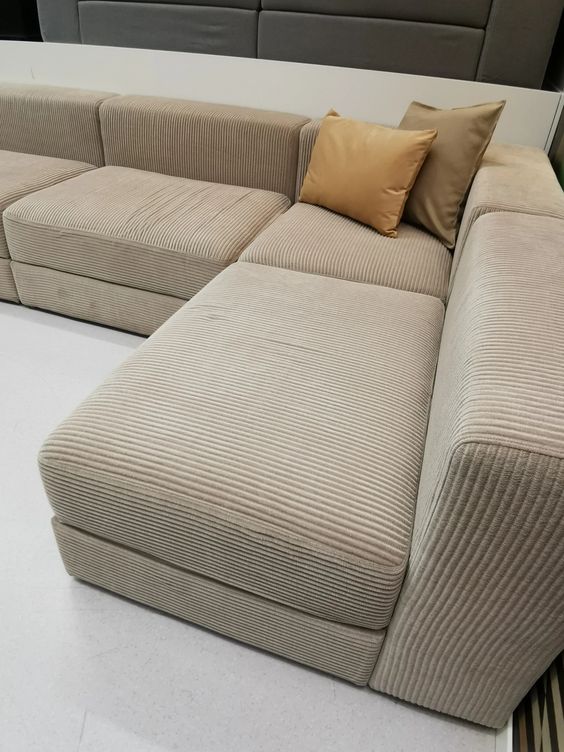 Read our review on the affordable Ikea Jattebo Sofa and why so many new homeowners and obsessed with it!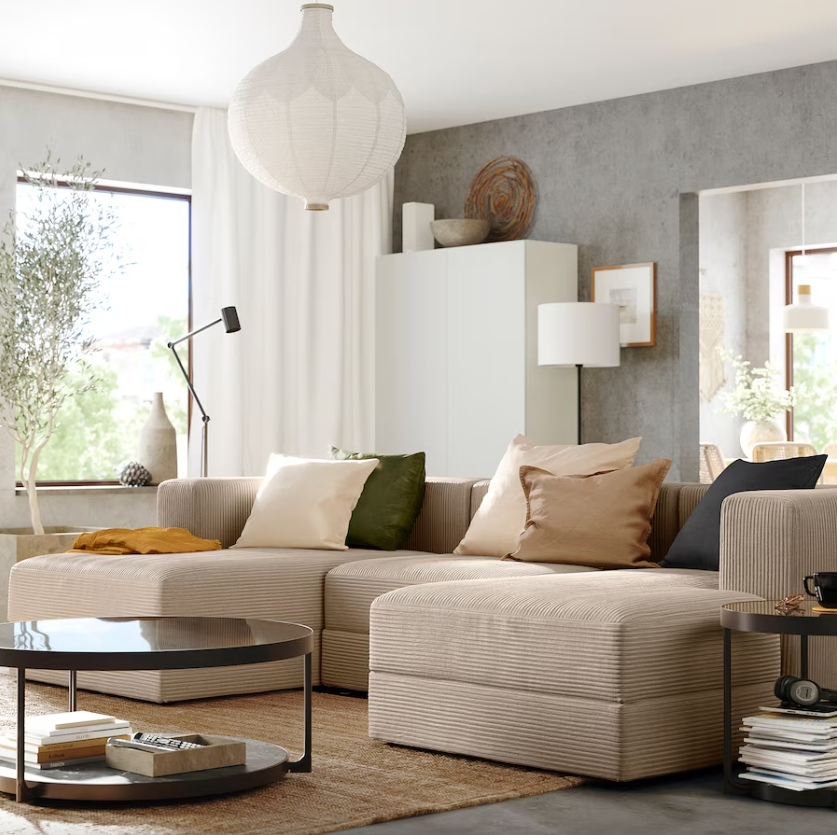 When I first saw the Ikea Jattebo sofa I thought it was the perfect canvas for decorating obsessed me… but is it worth the price? And most importantly is it comfortable? Let's see!
The Ikea Jattebo sofa is a new sofa made by Ikea that looks super modern and looks luxurious. It can be designed in various different shapes and styles as all the pieces can be purchased separately and customized depending on the size of your space.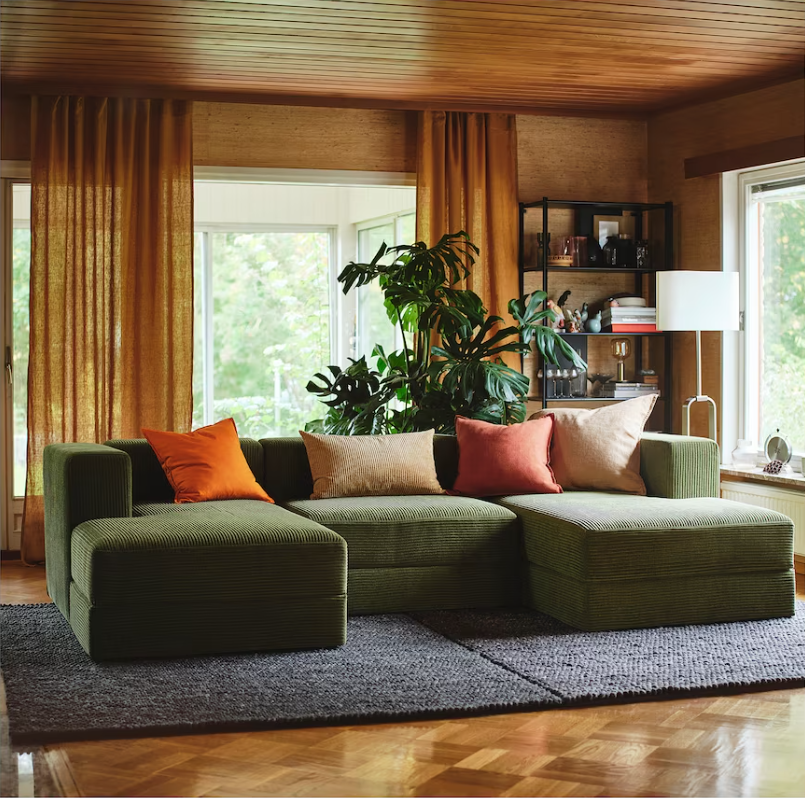 The sofa comes in a few different colors and fabrics. What I love about this sofa is that it has a very simple design. This makes it the perfect canvas for adding some really nice throw pillows or adding a striking carpet without your room looking too tacky. The fact that the sofa is so simple gives you the opportunity to decorate with accessories.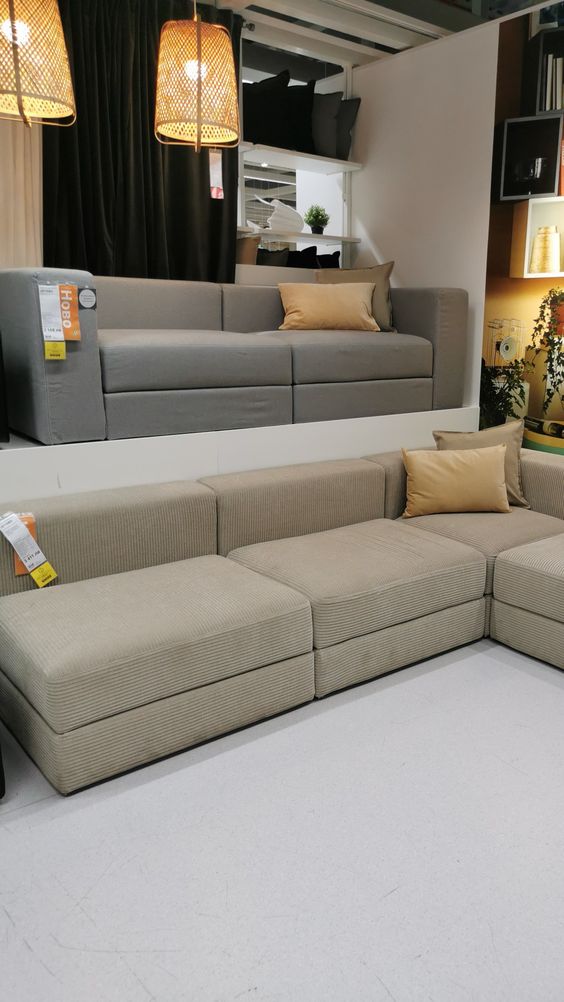 Above is a picture of what the sofa looks like in the Ikea showroom. With bad lighting this sofa still looks pretty decent. Since I don't live close to an IKEA and would most likely have to order this sofa online, I was wondering is it even comfortable to sit on?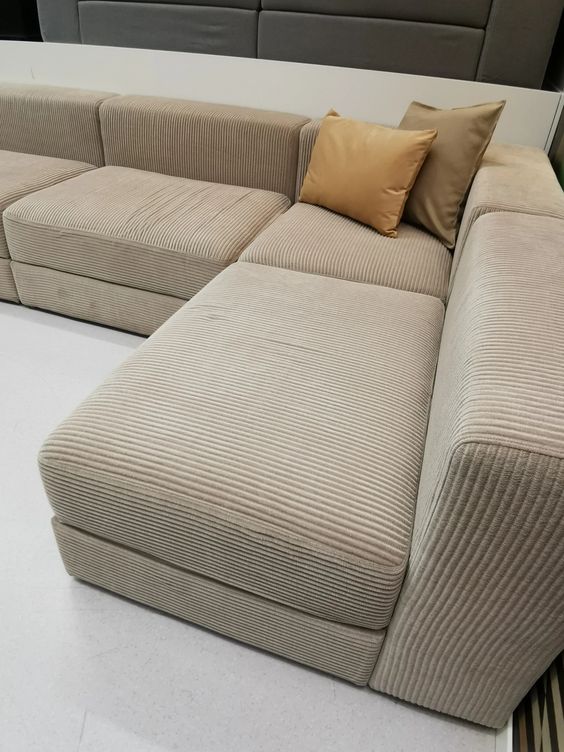 After doing some research and watching some Youtube videos and reviews on the Jattebo sofa one thing some owners mentioned is the lack of neck support. Since the back part of the sofa is so low there is really nowhere to lean your neck. Now this my bother some individuals but there are many owners that stated they loved the sofa and that it was super comfortable. If you are like me and use the sofa just to hang out (I don't really watch TV), I don't see this being an issue at all.
What do you think about the Jattebo? If you own the Jattebo I would love to hear your thoughts and experiences!