Decorating with Leopard and Tiger Upholstered Chairs! The Perfect DIY!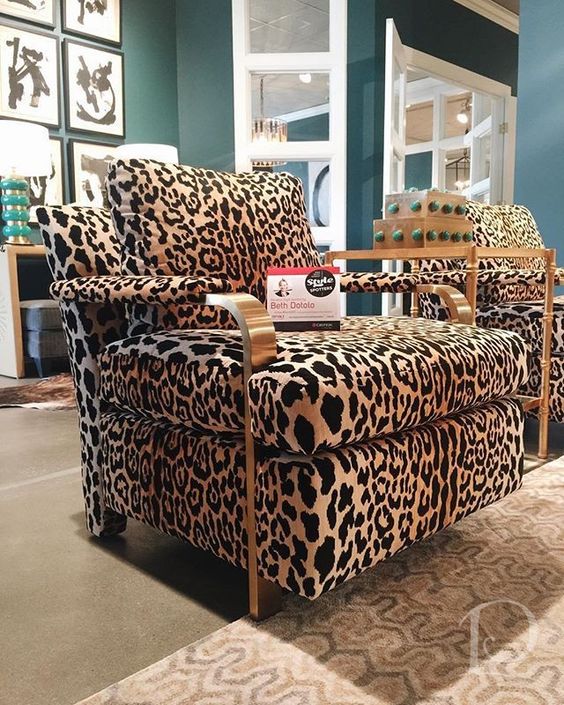 Are leopard/tiger chairs all the rage? They still are on my watch and they make the perfect DIY! Check out these beauties!
Animal print chairs have ALWAYS been on my to-do-list as a DIY. They look striking, stylish, and just down right expensive. They are also quite easy to DIY. Most of the leopard and tiger chairs you see online are using Scalamandré's Le Tigre fabric. The House of Scalamandré is a company founded by Franco Scalamandré and they product fabrics, wall papers, and furniture. The leopard and tiger fabrics that have are woven into the design not printed which makes them run for thousands of dollars per yard!
If you are like me, I'm always looking for a cheaper dupe and most of them can be found on Etsy or even eBay. Let's take a look at some of these amazing chairs for some inspiration!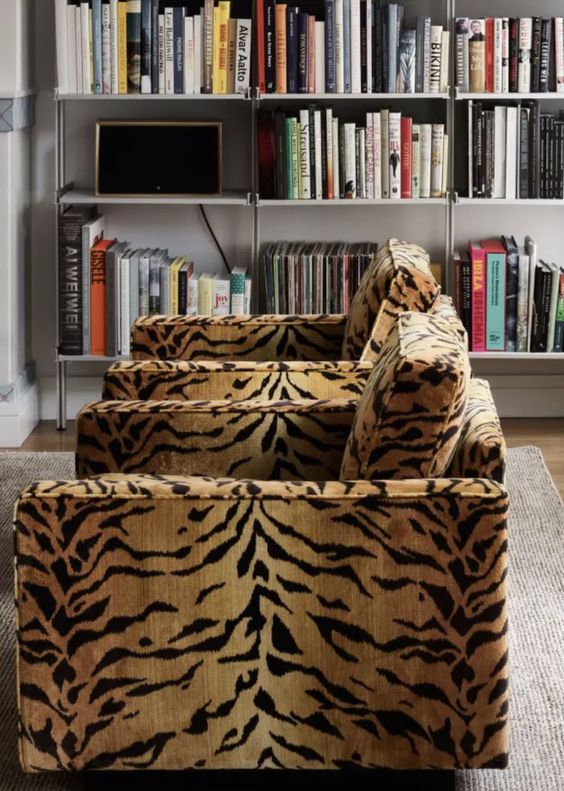 The tiger chairs above are using Scalamandré's Le Tigre fabric! Looks amazing and can be easily DIY-ed. Most important thing is to find nice arm chairs with a good shape.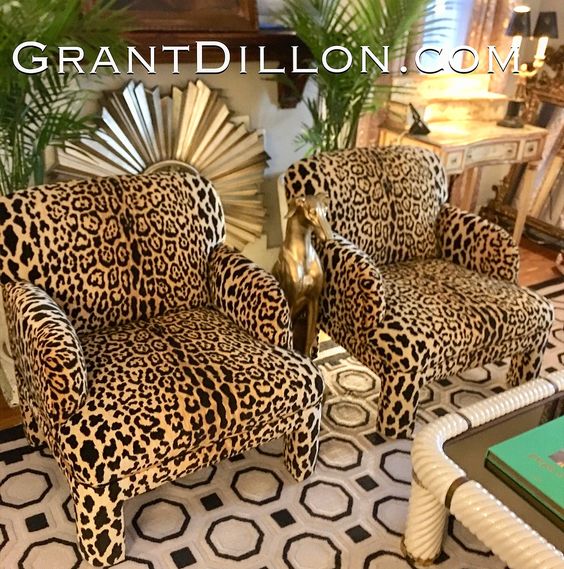 These leopard chairs by Grant Dillion are to die for! The same fabric can be purchased on Etsy for quite a reasonable price per yard. They look absolutely beautiful and so expensive!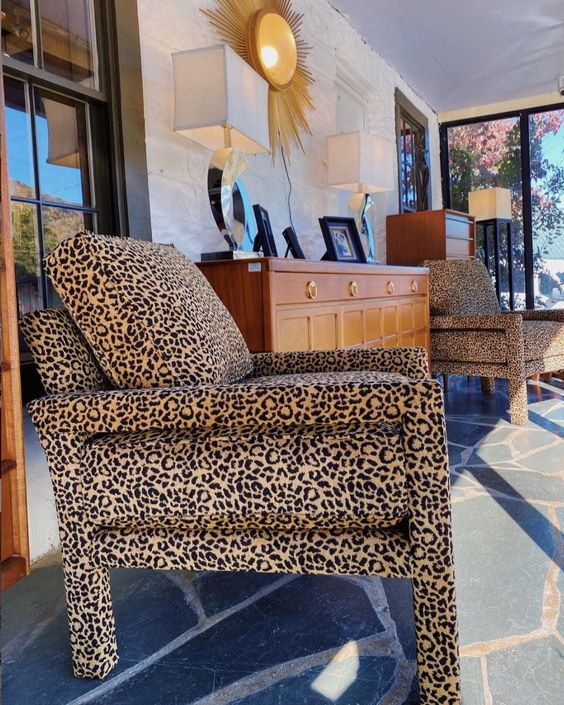 If you ever see these arm chairs with the upholstered arms and legs most likely they are made by Milo Baughman, a mid century furniture designer. I am not sure if they still produce these but most of them are vintage and can be purchased at auctions and flea markets. Sometimes they are upholstered and sold for thousands on First Dibs!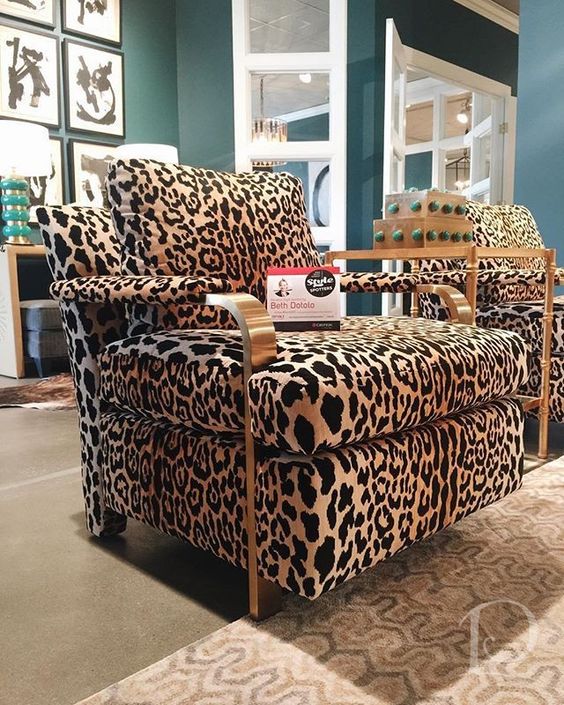 The gold detailing on this metal chair paired with the velvet leopard fabric makes it look super glamorous. If you ask me, this is the perfect accent chair to put in a living room. You could literally paint the walls any color and it would match!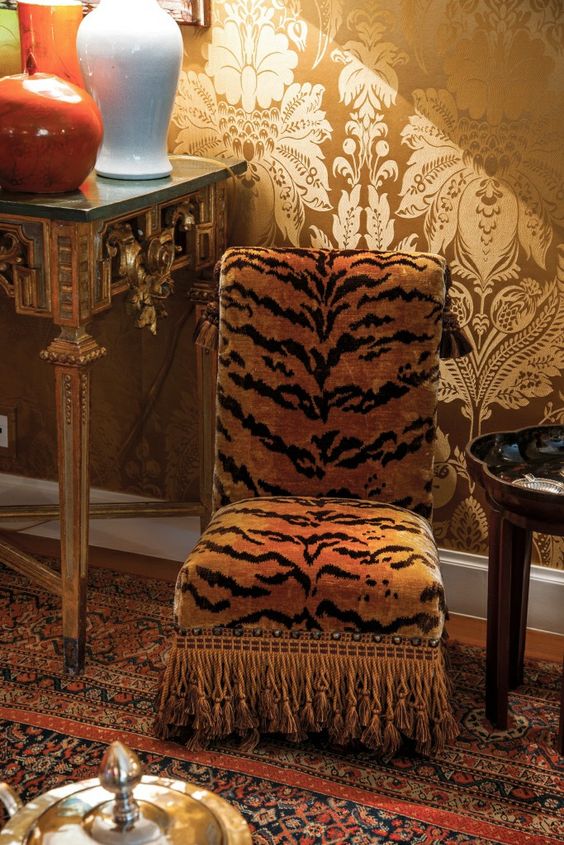 The tassel detailing added to this slipper chair makes it look old-world and adds a custom feel. Definitely a great idea when planning your leopard chair DIY! This is the Scalamandre Le Tigre fabric I was mentioning above that goes for thousands per yard!
What do you guys think about these leopard and tiger chairs? Are they too gaudy or are they downright fabulous? Let me know your thoughts in the comments below!