Your home décor says a lot about you and sets the tone for the way you both live and entertain. There are many things you can do to enhance your home, and pull the look together that you're going for.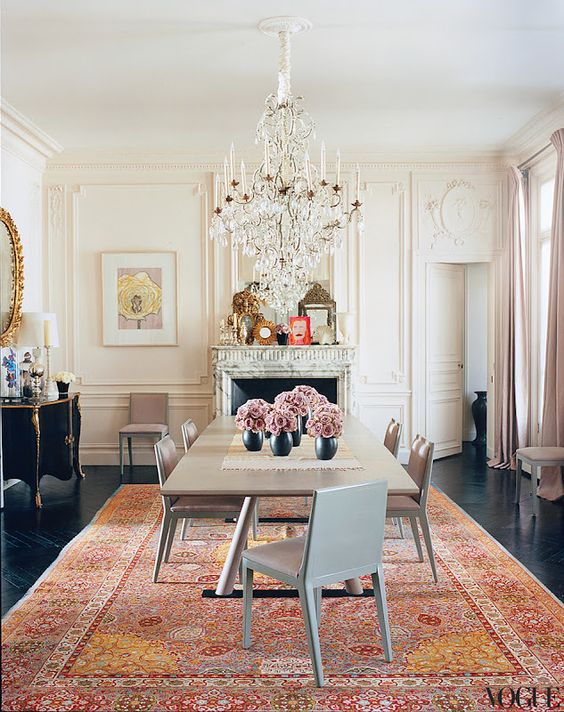 Photo: Via Vogue
There are some elements common to each of those looks, and you incorporating them into planning your home décor will allow you flexibility and beauty. Here are five of them you should consider.
Natural Light
The best kind of light is natural light, rather than artificial light created by bulbs. Windows in the right place with the right treatments can add a great deal of natural light to a room. Often the use of  glass sliding doors in dining or other areas bathes the room in natural light while alowing access to backyard areas . Vertical blinds let light in while also protecting your privacy. Wherever you have the opportunity to let natural light into a room whether to enhance the lighting or provide it, make it a part of your decorating plan.
You can alter the light or the way it interacts with the interior of your home with the right window coverings whether you utilize blinds or drapes.  Various styles are available, in various different widths. Unique colors add a decorative touch, and. sheer fabrics can filter natural light in creative ways as well.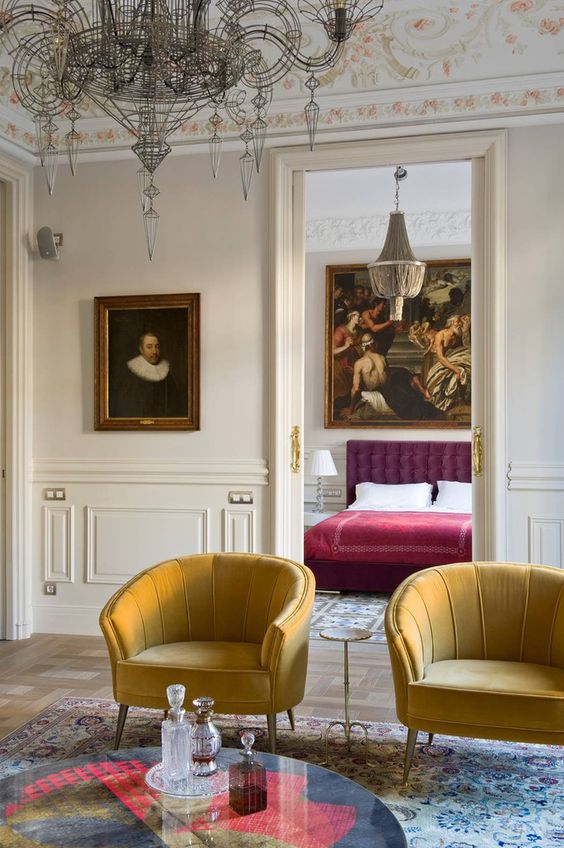 Photo: Sors Paris
Basic Colors
A design with basic colors allows you to decorate around them instead of having to blend with them. Natural tones, blacks, whites, and grays allow for a simple background, something that can match just about anything.
This establishes a good base you can decorate from. Décor from nearly any season will still match, such as hot decor trends like art, accents like throw pillows and blankets, and even a variety of window treatments. Patterns, stripes, and other options abound in these base colors and themes, setting a foundation for the rest of your decorating ideas. .
This trend toward this base color scheme has been pioneered by Joanna Gaines of HGTV, as has the use of various textures and simple designs that allow for a variety in accents colors and styles.
Accents
Speaking of accents, this is often where your style can shine the most. Simplify your home with a basic color background, you can spice things up with patterns, colors, throws, pillows with your favorite saying, and more.
These accents can also include rugs. Whether you have hardwood floors and are trying to set off wood furniture from them or you want to add some color to the carpeting in your home, area rugs are a great option and can be an amazing accent to any room.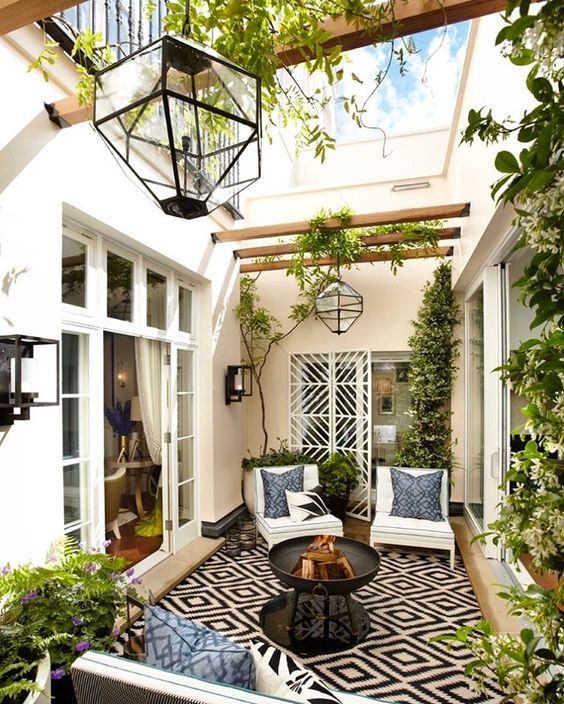 Photo: DIY Design and Decor
Don't forget about functional accents as well. In the kitchen, canisters, cutting boards, and even hanging pans like copper or cast iron act as an accent, setting off your room and showing your personality. In the bathroom, towel racks and hangers, soap dispensers, and even the towels themselves can make a big impact on how the room feels.
Basic décor sets the tone for your home, accents make each room pop, giving them a personality all their own.
Artistic Touches
Not only do the accents to your décor say something about your home and the impression you make on guests, but so does the art you hang on your walls. Art helps tie together your base décor and your accents. There are a couple of choices when it comes to art as a part of your décor.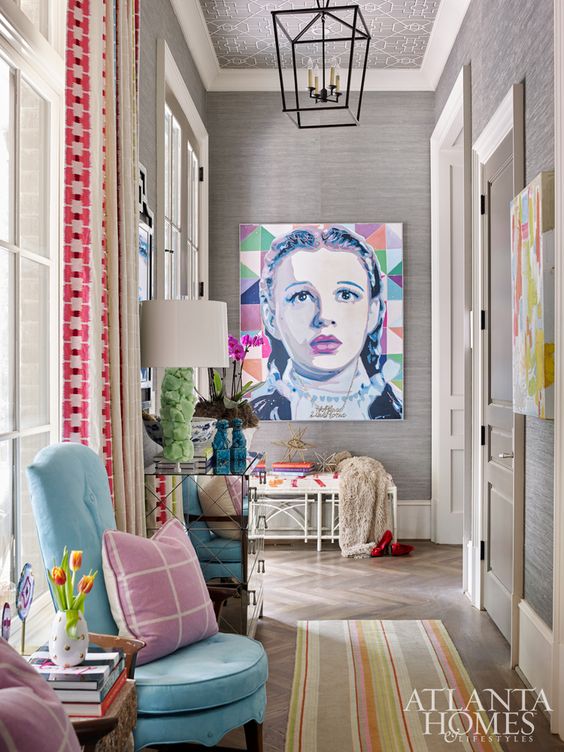 Photo: Via Atlanta Homes
Permanent Art: This is the art that stays up all year round. Large paintings, sculptures, and other art pieces may be displayed all year long. These are your mainstay pieces of art.
Seasonal Art: The Christmas sign over the mantle of the fireplace, the Thanksgiving centerpiece or painting, and the Easter greenery and art are all seasonal art. They come out for a season, and then are stored the rest of the year.
Using both these forms of art allows you to make your home welcoming no matter what the time of year. A change in colors with the time of year makes sense, as the pattern follows nature. This can have a huge impact on mood especially if you or someone in your home suffers from seasonal affect disorder (SAD).
Floor
While we mentioned rugs above, it bears mentioning again that the floor of your home is a part of your basic décor. Hardwood is popular, but requires some maintenance, especially if you have children, pets, or both. More durable alternatives like tile that looks like hardwood is another option.
These materials are often cold in the winter, which is where rugs and runners come in as accents, but also as a functional addition to your home.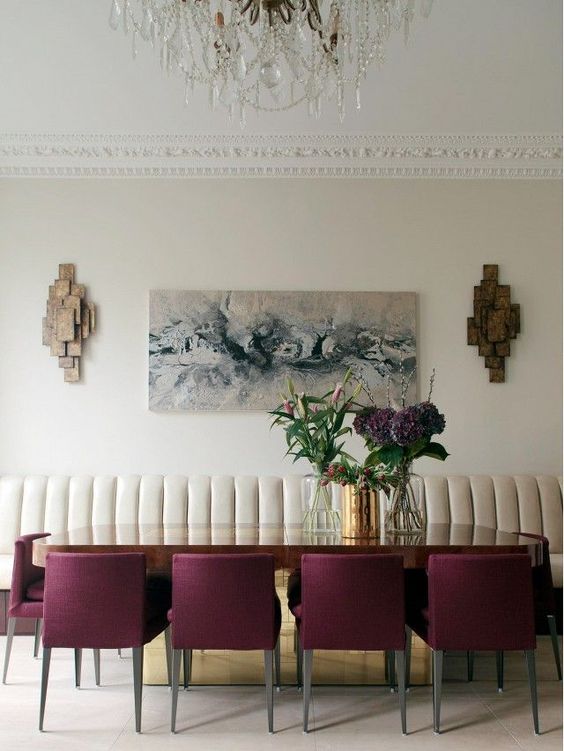 Photo: Milliyet
Again, don't forget bathrooms and kitchens. Padded rugs designed for you to stand on them for long periods without fatigue can be found for kitchen prep areas.
Bathroom rugs can also be a part of the décor, even matching the color of the towels and other accessories.  Alternatively, they can be entirely different colors that harmonize with your base decor, setting the other accents off in a unique way.
Whether you are planning a remodel, redecorating your current home, or decorating a new one you just moved into, keep these five elements in mind to make your home absolutely stunning.