Antique mirrors are a luxurious way to add a touch of elegance and glamour to a home!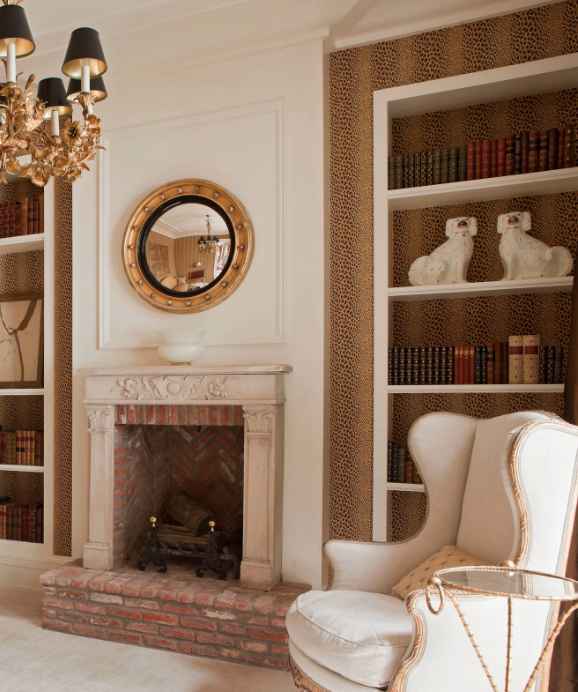 Photo By: Pierce Allen
There are many ways to use them in a space to help transform it into a vintage dream. Here are 23 ways to decorate with antique mirrors to give a room more flair.
1. As a Splashback
Create a chic and sophisticated look in the kitchen with an antique mirror as a backsplash. They will reflect the colour of the kitchen countertops, creating a stylish effect while also letting more light into the space.
2. As a Subtle Backdrop
A mirror doesn't have to dominate the space if you already have other pieces acting as the focal point. Their stunning speckled, marbled and mottled finishes can create a subtle backdrop in a room as the soft finish works in tandem with the flashier items in the room.
3. Add Vintage Features
With the ornate detailing in the frames and their mottled surfaces, an antique mirror is the perfect way to add a vintage feel to any space. Combine with vintage-style furniture for a wonderfully authentic feel.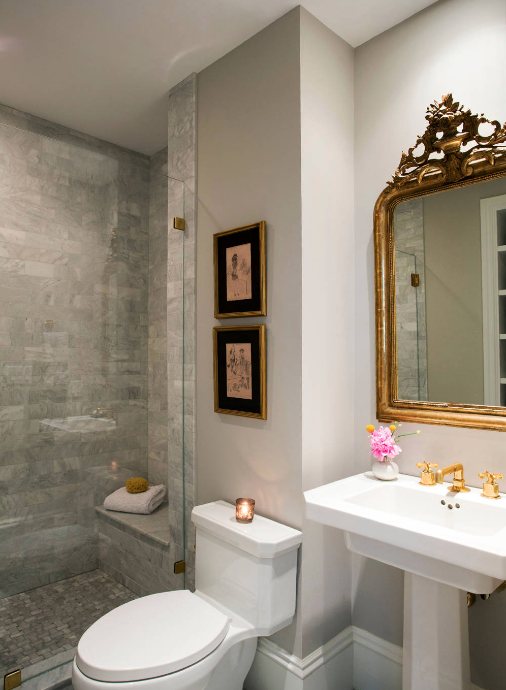 Photo By: Tanya Capaldo Designs
4. Make a Room Refined
The metallic features of an antique mirror can give a room a more refined feel as it accentuates the furniture it reflects.
5. Create the Illusion of Space
Mirrors can give a room a more spacious feel, and antique mirrors are no different. Placed in an entryway or a tiny bathroom, an antique mirror can add a touch of sophisticated while creating more space.
6. Add Elegance to the Bathroom
Turn your bathroom into an exquisite bathing space with the addition of an antique mirror. Their muted glass adds style without being too harsh, and when positioned behind the bathtub, helps it to stand out.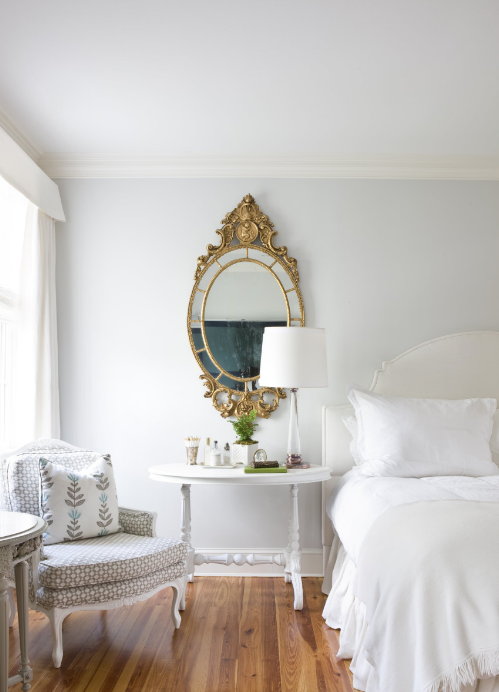 Photo By: Ivy Lane Living
7. Use as a Piece of Art
The beauty of an antique mirror is that its patterns and colours can create a stunning piece of artwork in the same way a painting can. Use an antique mirror to add some beautiful décor to a space.
8. Make it a Focal Point
While an antique mirror can be a backdrop, they can also dominate a space when used as the main focal point.
9. Add Hollywood Glamour
Use an antique mirror to evoke the golden age of Hollywood, adding some Hollywood Regency glamour to your home.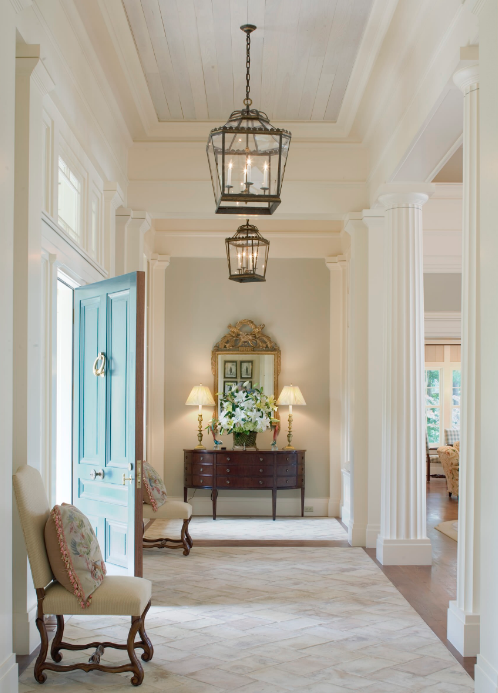 Photo By: Historical Concepts
10. Impress in the Entryway
Want to impress guests the moment they arrive in your home? An antique mirror is an impressive piece to hang in the entryway that will make the space look bigger and more refined.
11. Use Above the Fireplace
Accentuate the natural, period look of your fireplace with an antique mirror hanging above it.
12. Contrast Modern Décor
If a vintage style isn't what you're going for, you can still use antique mirrors to create a stunning contrast against your modern décor.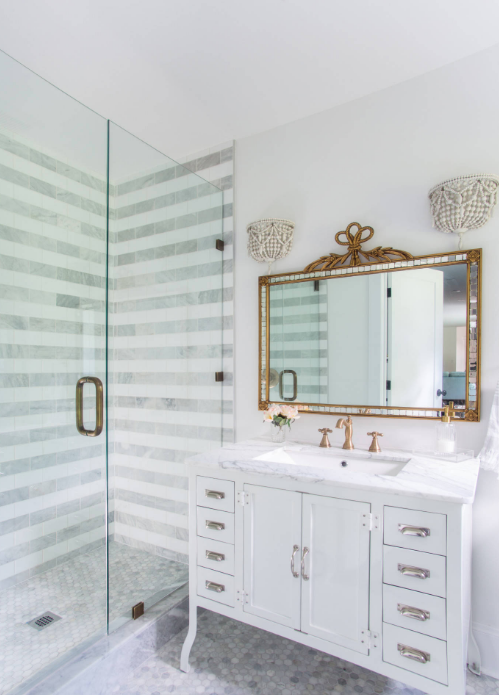 Photo By: Coulson design build inc.
13. As an Accent Piece
Antique mirrors make the perfect sophisticated accent pieces that will enhance a space.
14. Glamorous Doors
Antique mirrors aren't just for walls; mirrored doors add tonnes of glamour to a space, not to mention the feeling of additional privacy they create.
15. A Backdrop for a Seating Area
A large, antique mirror can serve as a beautiful backdrop for a seating area, either mounted behind a sofa or on the wall adjacent the dining table.
16. Bold Kitchen Cabinets
Make a bold statement by using antique mirrored surfaces for your kitchen cabinets. They will give a chic style and will reflect the other surfaces, ensuring that they blend seamlessly with your kitchen's design.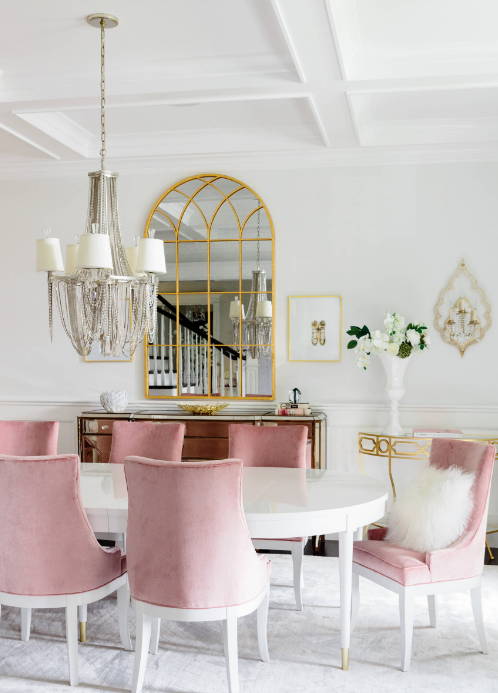 Photo By: Joyelle West Photography
17. An Alternative to Clear Glass
Glass panelling inside the home on sliding doors are great for distinguishing rooms, but consider antique mirrors as alternatives to clear glass. They create privacy while adding a touch of elegance to the doors.
18. Create a Rustic Feel
The right kind of antique mirror can enhance the rustic feel of your home; choose a mirror with a stunning wooden frame to add that countryside flair.
19. Fill Empty Wall Space
Empty wall space can make a home look unfinished. Consider filling that blank space with a beautiful antique mirror that will fill the room with light.
20. Chic Shower Walls
Inside a shower, some faded mirror shower walls will make the space beautifully refined, especially when combined with some vintage copper fixtures.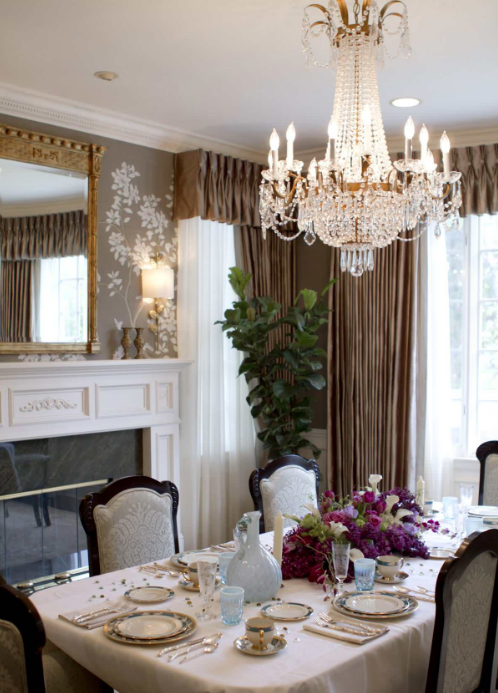 Photo By: Charmean Neithart Interiors
21. Create a Feature Wall
An antique mirror can be used to create a truly magnificent feature wall that will add elegance and luxury to any room.
22. Break Up Wood Panelling
Wood panelling can look great, but sometimes it can make a room feel too enclosed. Break it up with the placement of some antique mirrors.
23. Accentuate Period Looks
Use the stunning, vintage feel of antique mirrors to accentuate the period features that are already present in your home.
We hope this article has provided some design inspiration. If you're looking for antique mirrors for your home, Westland can provide you with a varied selection.