Curtains and/or drapes are generally the final element added to the living room décor!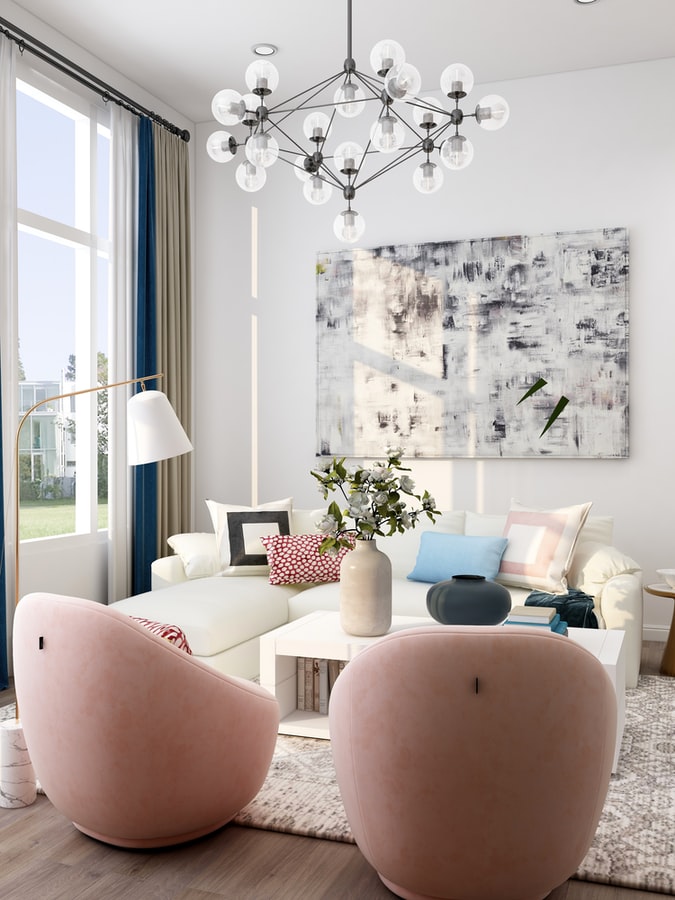 Photos By: Unsplash
Though it is the last feature, it is actually one of the most important styling components when decorating the living room space. Curtains not only have the function of adjusting and filtering light; even more so they add color and style, and when done right, they tie up all the decorative elements to beautifully enhance the ambience of the living space.
One of the most important aspects when choosing curtains is to understand the style of your living room and the look that you want. Is the space modern, contemporary, country, traditional or eclectic? What is the feel that you are looking for – comfortable, elegant, and stylish? What is your budget? Answering these questions will help determine the kind of fabric/material that will be most suitable to your living room décor.
Fabrics
When choosing curtain fabrics, there is an immense range of materials to choose from. A few examples:
Cotton curtains are mostly casual and inexpensive. They allow much light to filter through, thus making the room feel bright and joyful. If you want less light to come through then the curtain can be lined. The disadvantage of cotton curtains is that they wrinkle easily especially after washing.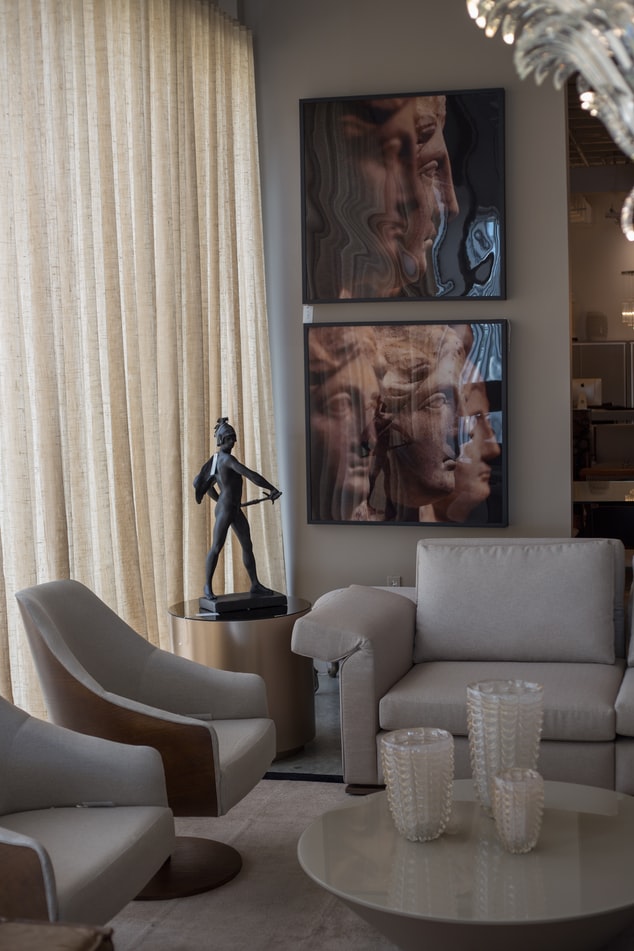 Linen has a textured kind of weave that elegantly diffuses light. Linen is heavier than cotton, tends to wrinkle, so it must be hung immediately after dry cleaning. The advantage of using linen is that it is a natural, breathable fabric. It is timeless and graceful, perfect if you are looking to evoke elegance and sophistication. It is one of interior designer Annette Frommer's favorite choices. According to her "I love to use linen curtains. Linen is one of the oldest fabrics in the world used by kings and priests throughout history. There is something luxurious about linen, it evokes quality and power".
Silk blended with linen combines the relaxed nature of linen with the shimmering luster of silk. Yes these are delicate and can easily be damaged if they are in direct contact with the sun; therefore they must be lined. Also water on this fabric can cause permanent water spots, so extra care is essential.
Fabrics have advantages and disadvantages, some are easier to upkeep, and others are high maintenance. These factors must be taken into account when matching curtains to the character of the living space.
It is important to note some rooms need block-out curtains. As their name suggests these fully block out the natural light when they are fully drawn. They are usually made using tightly woven fabrics. Not all rooms necessitate these, nor do all clients request these.
Style
Once the fabric has been chosen – next is the style. Here you have to decide if you want the curtain to be a backdrop of the focal point of your living room. If you want a bold statement than you will go with blues or greys, if you are looking for a light airy feel white, ivory, and cream are the right choice for you. If you want a lot of light to come through then sheer curtains are what you are looking for.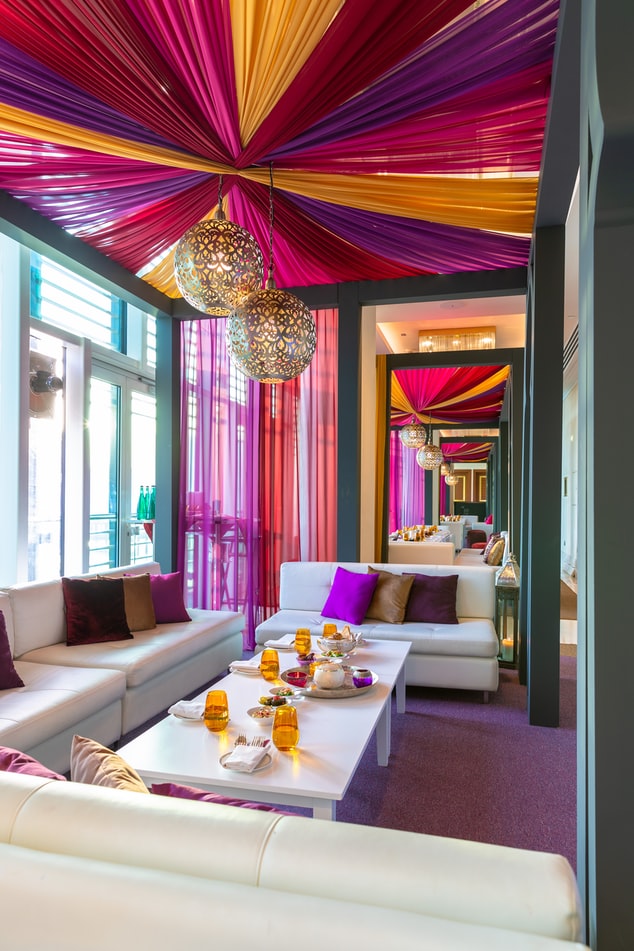 Curtains with a print can completely change the space. They are like decorative throw pillows or rugs. Patterns can be subtle or very detailed therefore greatly affecting the space.
To sum it up, curtains give presence to a room, helping set the mood from casual and easy to bold and dramatic. When expertly crafted and properly matched to the style of the furniture in the living room space, curtains provide that extra panache to your living room, one of the most used spaces in any home. Frommer notes "Properly choosing curtains to match your living room character will add a design edge to your home. It's a great way to play with patterns and colors, thus manifesting your personal style and the style of your living space".