7 Easy Ways to Spruce Up Your Bedroom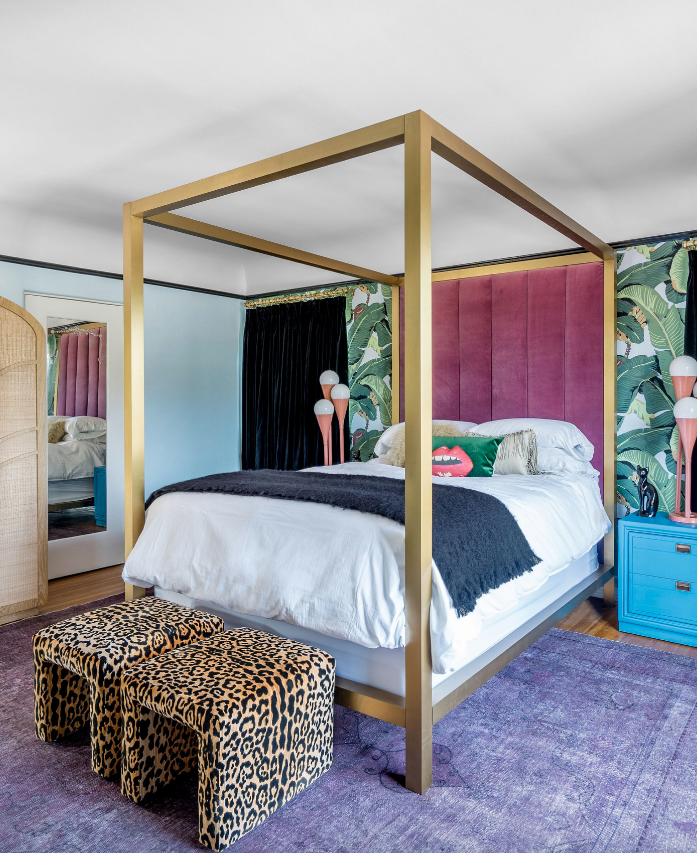 Make your bedroom come to life with some of these simple tricks to update your bedroom's comfort and decorating!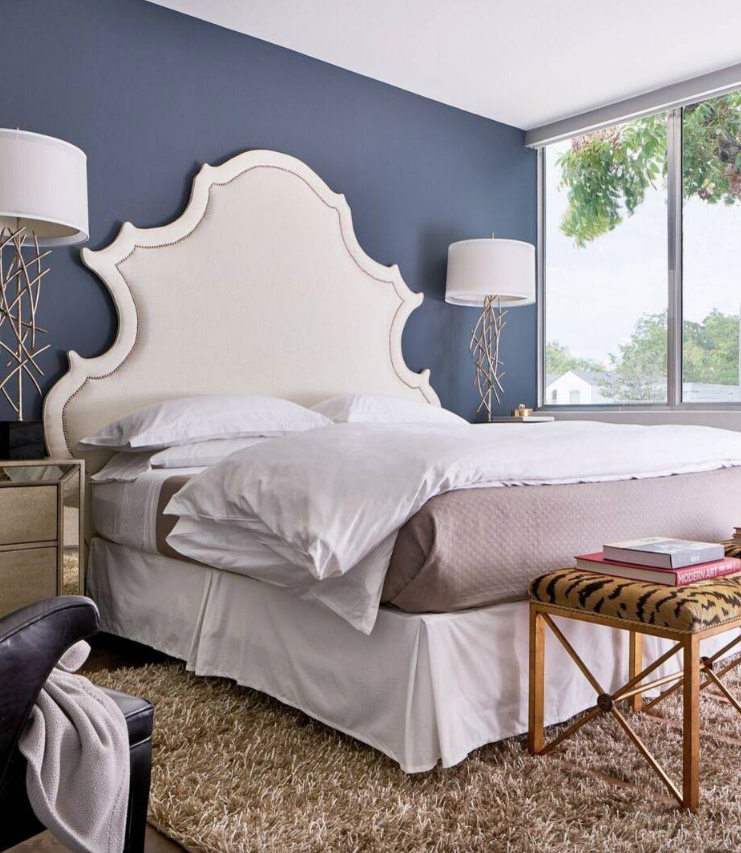 Photo By: Wesley-Wayne Interiors, LLC
Do you feel like your bedroom is just… missing something? Maybe it's hard for you to get cozy there when you're getting ready for bed, or maybe it's just lacking personality. Whatever the case, you can easily spruce up your bedroom by using any of these 7 methods.
1. Add a New Mattress
A mattress is undoubtedly the most important bedroom furniture piece. It might be time to get a new mattress if you're regularly waking up with aches and sore back. Mattresses come in a wide variety of styles, but you might consider getting a memory foam mattress. Memory foam conforms to the shape of your body while you're sleeping so it holds you very comfortably. You can also get memory foam mattresses in a variety of "softness" levels, and there are some memory foam mattresses that also use springs (called a "hybrid mattress") if you need a little more firmness.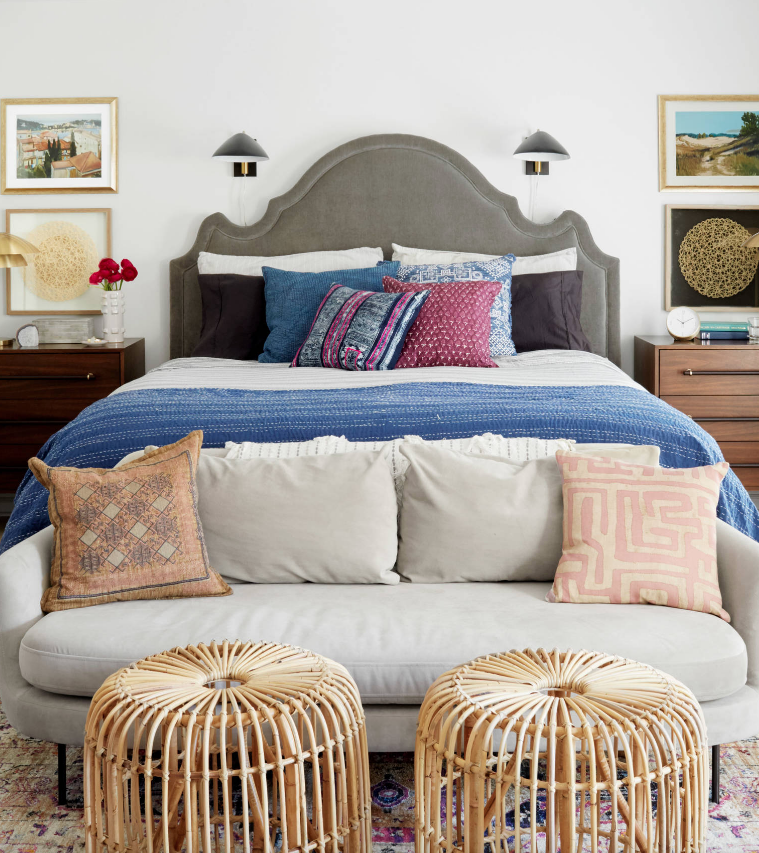 Photo By: TDS- Thurman Design Studio
2. Add New Sheets
Don't underestimate the importance of bed sheets! While it's the mattress that holds your body, it's your bed sheets that actually come into contact with your skin. Poor quality bed sheets may lead to irritation or prevent you from getting the best sleep possible.
Consider getting bamboo bed sheets. No, these aren't made of bamboo wood. Bamboo bed sheets are unbelievably soft and lightweight, and they can help sleep better throughout the night. They're also very breathable, so they're good to have during the warmer summer months.
3. Create an Accent Wall
Are you trying to change up the aesthetic of your room? Think about painting the walls a new color. You don't have to paint all of the walls, either. Paint only one or two walls—accent walls—that will bring out the color palette of your room without being too overbearing.
Paint supplies aren't too expensive, especially if you're only painting a couple of walls. The biggest challenge is figuring out what colors you want to use. You might want to pick colors that generally go with the colors of your bedroom furniture and bed sheets. You can use an online color matching tool to help to pick out good color combos.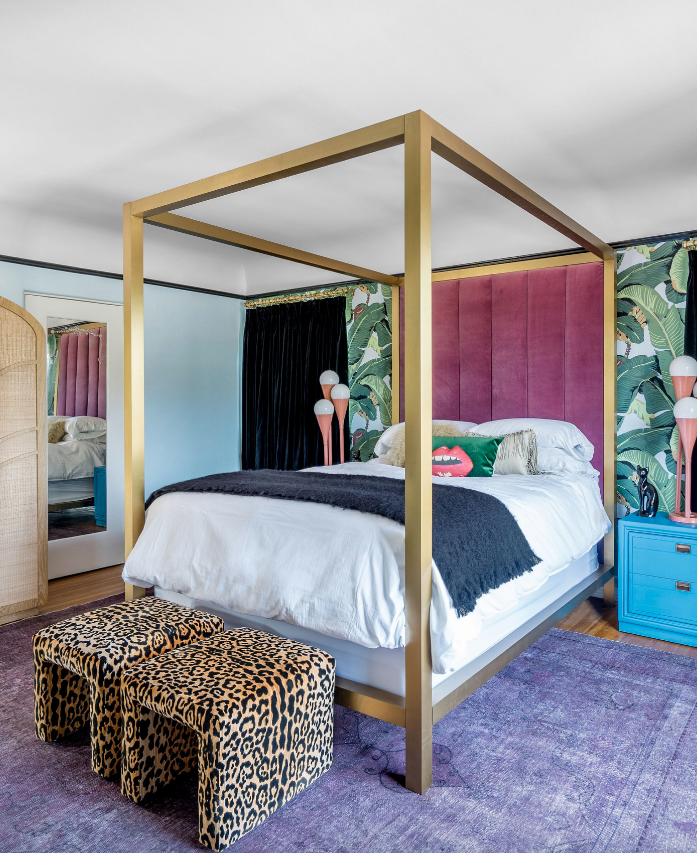 Photo By: Black Lacquer Design
4. Change Up the Lighting
During the daytime, your bedroom is probably illuminated by sunlight coming in through the window. But during the evening, you probably use your bedroom's ceiling lights, which can be harsh and uninteresting when you're nearing bedtime and you want to get in a sleepy mood. Change up the bedroom lighting by adding lamps, which can provide a dimmer or more atmospheric lighting environment.
Add one or two bedroom lamps to your room, and maybe even consider adding a lamp that creates a colored glow, like a Himalayan salt lamp. These lights will create a better environment for you when you're reading or lounging in your room before going to sleep.
5. Create More Storage Space
One of the most common problems with a bedroom space is that there's too much cluttered. Overly cluttered bedrooms aren't very comfortable, and an uncomfortable bedroom can make it hard for you to get your best sleep. Add more storage space to your bedroom so you can clear it up. You could add a bedroom bench with storage shelves, or you can add bedroom storage cubes, which are compact. Who says that a bookshelf is only for the home office and living room? Add one to your bedroom and use some of the shelf space for jewelry and other bedroom accessories.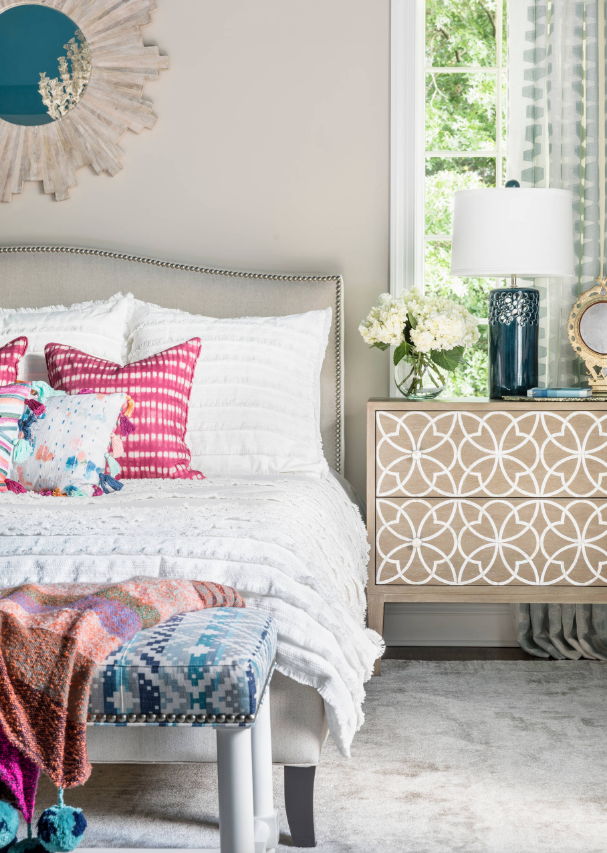 Photo By: Nicole Forina Home
6. Add Sitting Furniture
A great way to make your bedroom more comfortable is to add some additional seating. Extra seating will give you a place to sit down and get dressed, and you can also use it for reading in the evening (if you're struggling with insomnia, you want to stay off your bed until you're ready to go to sleep). As mentioned above, a bedroom bench is a compact and aesthetically-pleasing furniture piece for your bedroom, but you can also add an armchair and a vanity mirror/dresser with a seat.
7. Make it Quieter
Are you having difficult sleeping because it's too loud? Your windows might have something to do with it, especially if you live in an older building. Window glass replacement is expensive, but you could always add blackout curtains to your bedroom, which are effective in blocking out sound and creating a quieter sleep environment.
All you have to do to improve your bedroom is to do one of these 7 easy things, so revamp your bedroom today!