Lean how to choose the right mattress for a comfortable good nights rest!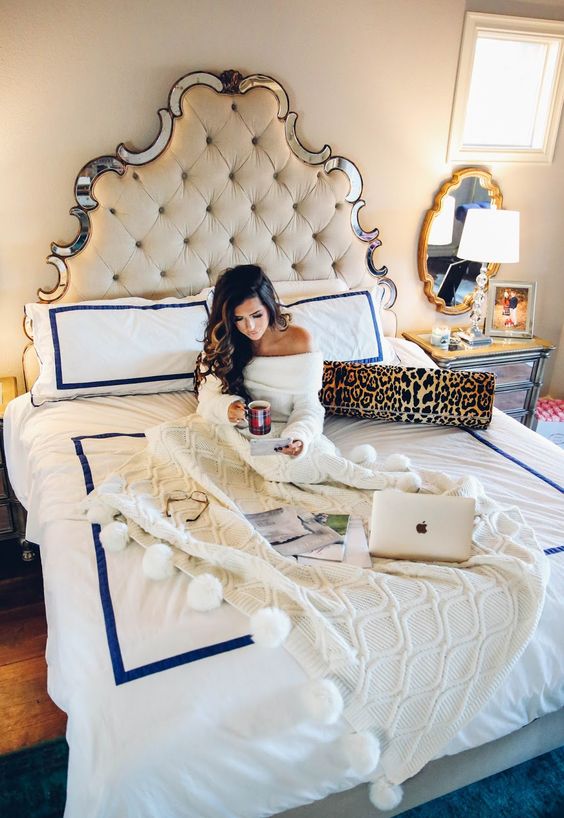 Photo: Bloglovin'
The first night after you have purchased the perfect new mattress is one of the most comfortable, rewarding, blissful experiences in life. However, shopping for that wonderful mattress can be one of the most difficult and taxing experiences that you will deal with. Mattress shopping seems to have an unlimited number of options, variables and headaches, and you may need all the help you can get.
In order to help you navigate the difficult terrain of mattress shopping, this guide has broken down some of the key elements of choosing and buying the perfect mattress. Since everyone has different preferences, positions and periods of sleep, it is important to remember that the perfect mattress for one person could be an uncomfortable mess for another.
Understand Your Specific Sleep Preferences
The first in shopping for anything is understanding exactly what it is that you need. Before you can decide which mattress is right for you, you have to examine your own individual characteristics and preferences for bedtime.
Do you sleep on your side, back or stomach? Do you prefer more firm support or soft bounce to the bed? Will you be sleeping alone or with a partner? All of these factors will be crucial elements of finding the right mattress for you.
Choose your Mattress Type
Depending upon your own needs, you will need to decide between the three main types of mattress:
Innerspring mattresses are the traditional style consisting of metal coils in various configurations that are covered in layers of cushioning. There are many variations of this type, so you will have to decide on more specifics if you decide on an innerspring mattress.
Memory foam mattresses are made of a polyurethane core that gives them a unique density and firmness. This material can soften and mold around your body when you lie down and return to its original form when you get up.
Adjustable air mattresses provide the most customizable option. These beds are made of an inflatable core that can be adjusted according to the user's individual preferences. Some of these mattresses contain two separate adjustable air chambers, making them ideal for couples who prefer different levels of firmness.
Test Drive the Mattress
The most important aspect of a mattress is how it feels when you lie on it. With this being the case, it would not make sense to purchase any mattress without trying it out in person. Of course you will research and compare mattresses online, and you can also find stores that have the best mattress reviews online and try out the mattresses there.
Don't Settle for the Sticker Price
At almost all retail locations, mattresses are marked up as high as 50 percent. This is done so the salesperson will have some "wiggle room," and you should be able to haggle with them and get the price significantly reduced.
Understand Warranty and Return Policy
Of course you hope that neither of these will be needed, but a mattress is a big investment. You must fully understand the seller's return policy as well as the warranty before making a purchase.