We love finding out about new decorating trends and these flooring ideas just seemed to catch our eye. Take a look at some flooring trends that are really blowing up on the design scene!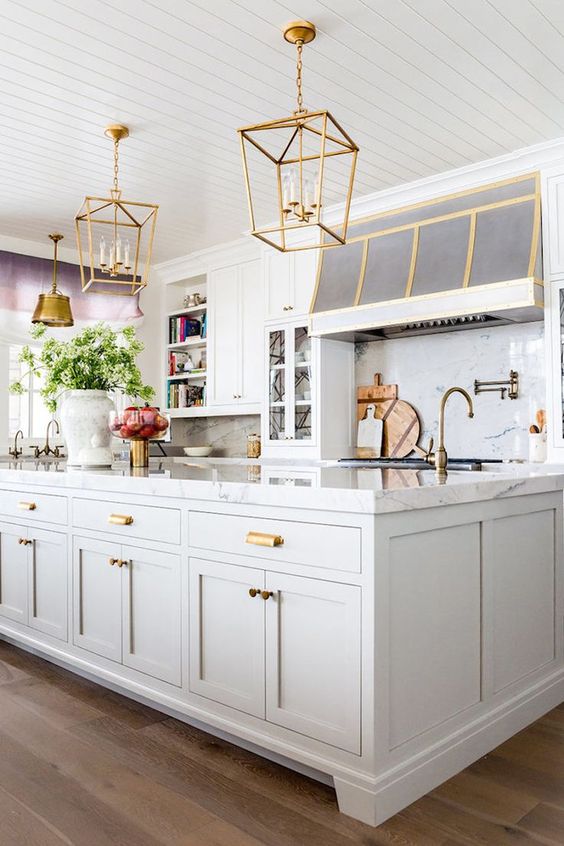 Photo: Curated Interior
One of the most drastic measures you can take to re-decorate your space for 2017 is by updating your flooring. For those of you who are building a home from scratch, latent defects insurance is also important! After all, flooring is an investment into your home and should not be thought lightly about. Most of the trends that are really blowing up on the design scene look like they'll be here for a while. So why not try them out and give your home a fresh and modern new look!
Gold Grout
This is one flooring trend that I am totally in LOVE with right now! Gold grout is not only very sophisticated, but also something totally different than we're used to. Gold grout gives that pop of color and glam that will instantly transform your bathroom, kitchen, or hallway! There are many store-bought mixes you can purchase that include glitter to give you that extra sparkly grout look!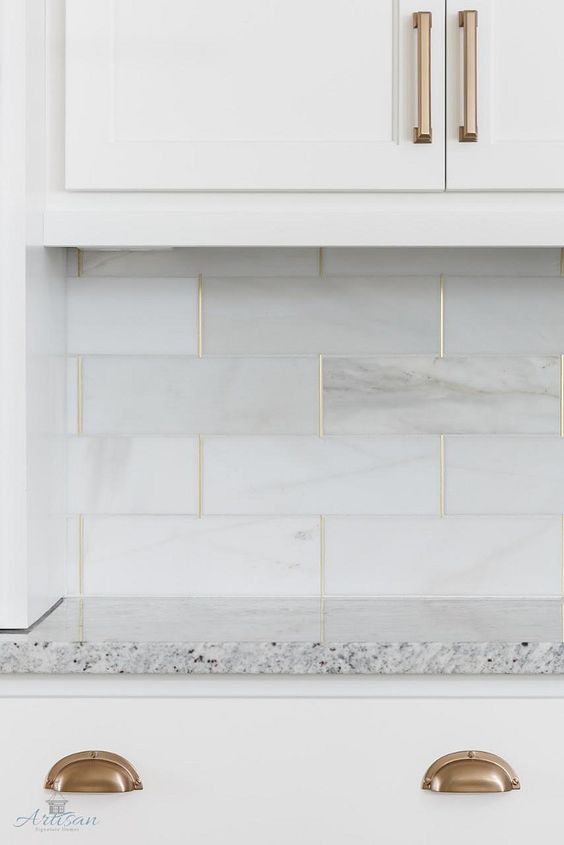 Photo: Home Bunch
If you are not sure about applying gold grout, you can always opt for gold inlay tile that looks ever more beautiful. This would require you to re-do your tiles to install the inlay. It is also much more expensive than simply applying gold grout to your tiles, but the finished look is absolutely stunning.
Engineered Oak Wood Flooring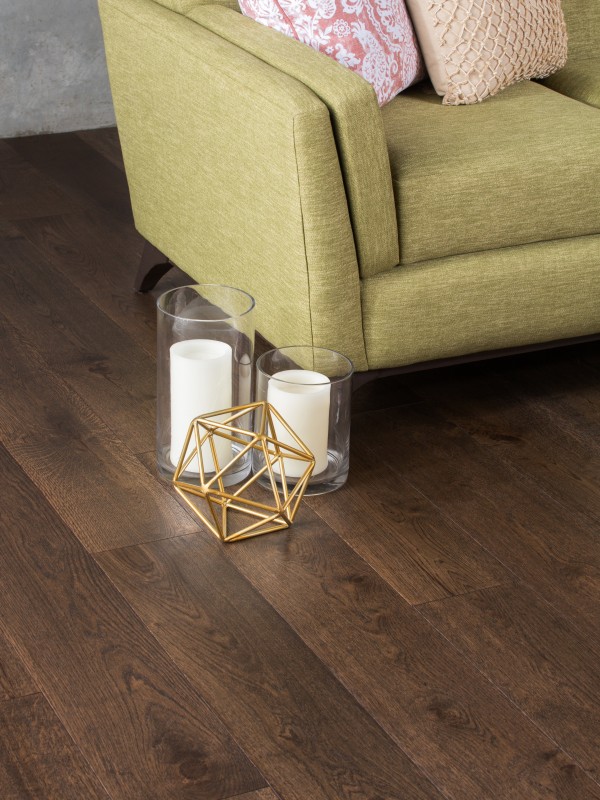 Engineered European oak flooring is becoming more popular then ever. Durable and versatile, engineered hardwood flooring gives you the beauty of wood flooring in your bathroom, kitchen, basement and more! Engineered hardwood floors are constructed from multiple piles of wood with a solid wood top layer. Below the top layer, there are cross layers of plywood and hardwood backing. This makes them a really popular option for households with a lot of traffic, or for humidity prone areas.
Carpet Flooring is Back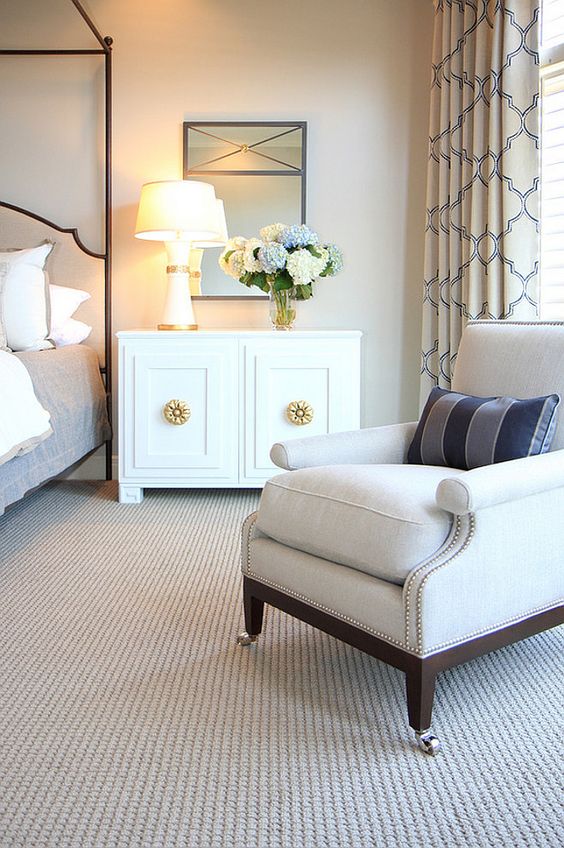 Photo: HomeBunch
For a room that needs some extra coziness and warmth, carpet is answer. Carpet warms up a space and gives it that intimate feel you can't get from tiles or hardwood. If your living room or bedroom decorating feels a little cold consider installing a neutral colored carpet. Opt for a low-pile carpet to avoid dust problems, especially for those that may be allergic. If you have pets and kids, you may also want to find a good stain resistant carpet that makes it easy to wipe up spills and accidents.
Cork

Photo: Apartment Therapy
There is nothing more comfortable than walking on soft and warm cork flooring. If you've ever popped a wine bottle, you would have noticed at how fast the cork pops back into shape when it's released from the bottle. Now, this probably gives you a good idea of how springy and flexible cork really is. While walking on cork flooring, you will notice it has shock-absorbent properties, making it super confortable when spending long periods standing. It's a great flooring option to install in your kitchen, or gym. Don't install it in the bathroom though, since cork is susceptible to moisture damage.
Leather Flooring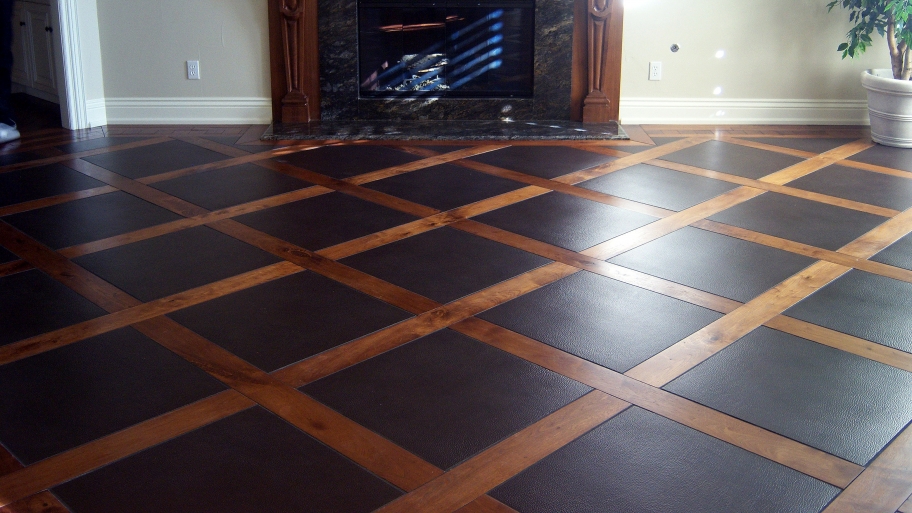 Photo: Yahoo
You've probably never heard of this, but yes leather is being used as a flooring option nowadays. It's not only gorgeous; it's also versatile since leather is available in plank or tile form. There are many manufactures reusing leather belts and making flooring from them. So you can rest assured and feel great about using it, since leather flooring is 100% recycled.
Surprisingly, leather flooring is very hardwearing and durable. It's a great flooring option to put in your home office, library, or even bedroom!