Decorate your sunroom as a beautiful getaway throughout the whole year. Here's exactly how you can do it yourself!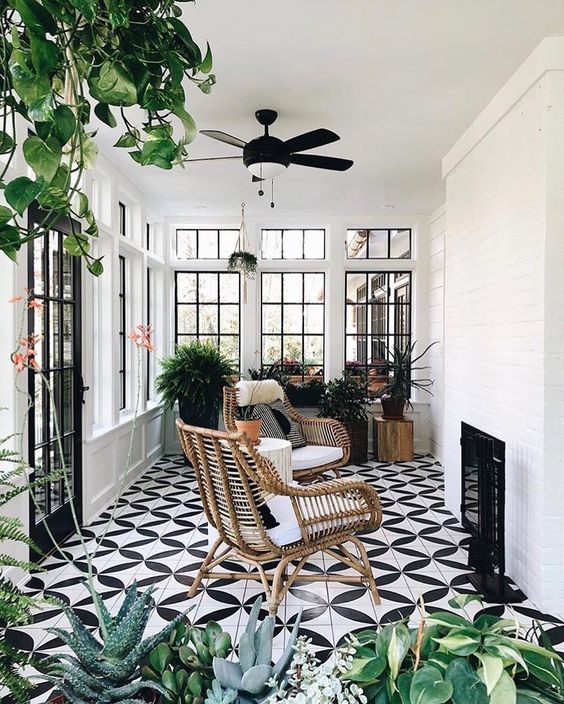 Photo: Via Instagram
One of the best perks that come with being a homeowner is the ability it gives you to decorate however you see fit. A person can let their creative side shine through via their home décor selections. Having a sunroom is something most homeowners long for. Being able to witness the beauty of Mother Nature from the comforts of your home is ideal. Getting a new sunroom built onto your home is easy with the help of the team at Royal Covers. Once your sunroom is complete, you will need to think about how you are going to decorate it. Consider some of the following suggestions when attempting to make this new home addition more appealing and comfortable.
Be Mindful of Your Paint Color Selection
One of the first things you will need to figure out when trying to make your new sunroom more appealing is what colors you are going to use on the walls. Ideally, you will want to stick with bright and cheerful colors for your decorating style. Instead of going with the traditional yellow or white coloring that you see in many sunrooms, you need to think about branching out a bit. Bright colors can make your home feel larger. Utilizing a turquoise, orange or even bright pink paint coloring on your walls can add a depth and appeal that is second to none. Consulting with professionals in the paint industry is a great way to get a bit of guidance when making these types of important decisions.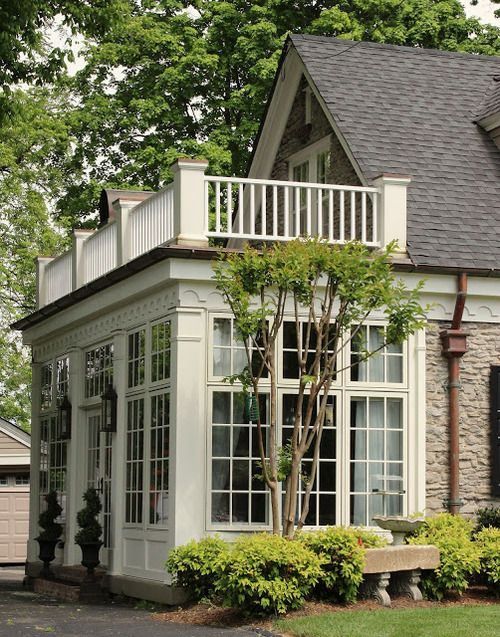 Photo: Liz Marie Blog
Establish the Focal Point in the Sunroom
Just like with any other living space, you need to establish the focal point in your sunroom when trying to figure out how to arrange décor and furniture. More often than not, the focal point of this room will be the large windows it features. Properly positioning the furniture you have in this room to face these windows will provide you and your guests breathtaking views. Neglecting to choose a focal point in your sunroom will make it very difficult for you to get the right arrangement in place.
Take Advantage of the Appeal of Area Rugs
For most homeowners, choosing hardwood flooring for their new sunroom is a no brainer. This type of flooring is not only very appealing, it is very easy to maintain as well. Giving your sunroom a burst of color is easy when selecting area rugs to put down on the floors. The area rug world is filled with a variety of different options, which is why you need to take your time when making a selection. When choosing an area rug, you need to think about how well made it is.
The last thing you want to do is skimp on the quality of these rugs due to the long-term problems this can cause. Investing a bit more in a high-quality rug is essential and well worth the money. Working with a reputable and experienced area rug supplier is a great way to get some guidance regarding which rugs are best suited for your needs.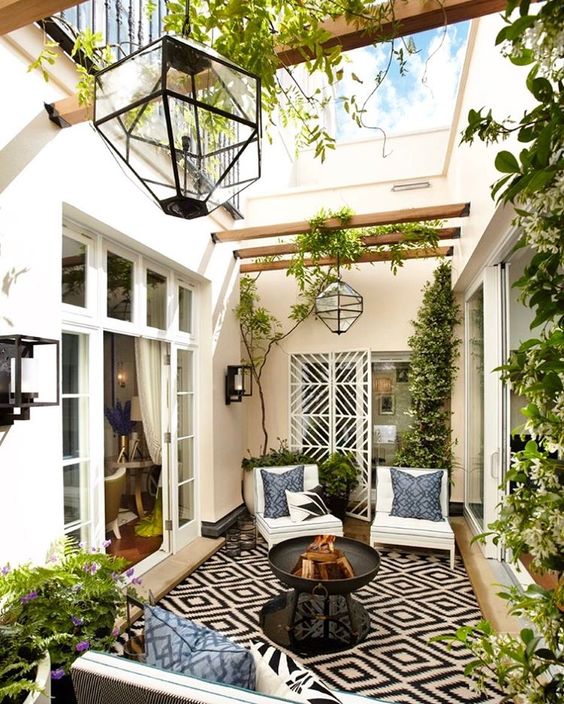 Photo: DIY Design and Decor
Choosing the Right Furniture For Your Sunroom
The next thing you need to think about when trying to decorate your sunroom is what type of furniture you will use. Typically, homeowners will use furniture made out of things like wicker and rattan in these areas. If you are looking for something a bit more durable, selecting rod iron furniture is a great option. Ideally, you will want to have a variety of seats to offer in this room for your guests. Most people who visit your home will want to hang out in the sunroom due to the natural beauty it possesses. Investing in a large furniture set is a great way to ensure your visitors have somewhere to relax.
Investing some time into researching all of the sunroom décor options out there is vital when attempting to make the right selection.