There is no room more important to your well being than your bedroom. Your bedroom is where you sleep. It's where you go to relax and to retreat from the world when you need some downtime. It's where you gravitate when you need to feel comforted and safe.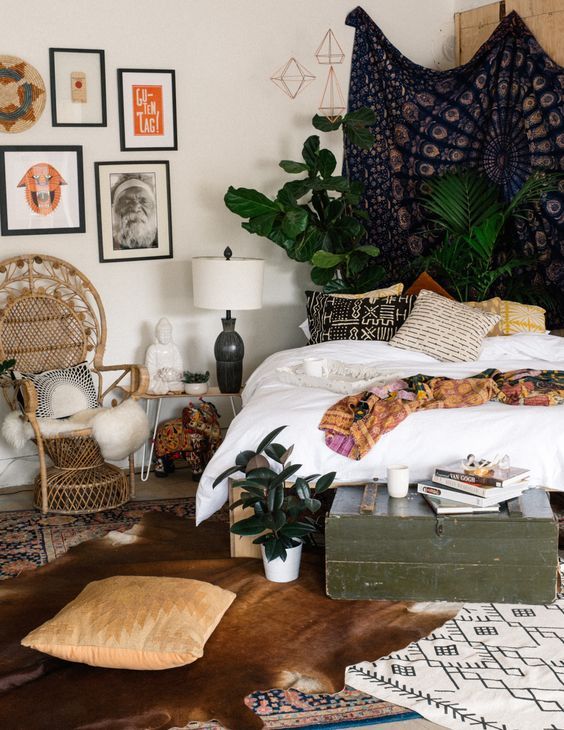 Photo: Gravity Home
When you move into a new home, though, this feeling can take a while to set in. During those first few weeks, the new bedroom can feel more like a hotel room–a space that's quiet and made for sleeping, but doesn't yet feel like yours. Here are some tips and tricks to help transition from "place I sleep" to "sanctuary."
Focus on Your Bed
Most of us feel safest when we are under the covers and cozied up in our beds. It is imperative, then, that you choose a mattress that is comfortable and a bed frame that you love. Sure you could opt for that twenty dollar metal frame that comes with the mattress set. but why should you? The current trend is to design your own headboard. In fact, commissioning your own unique headboard is often more budget-friendly than buying something pre-made.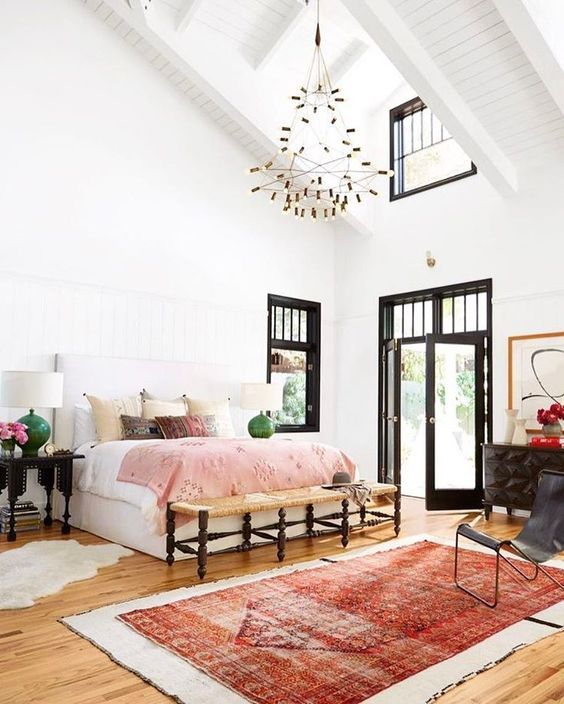 Photo: Austen Elizabeth
If budget is an issue, you can also cut down on the cost of your bed by shopping locally. For example, if you live in the Phoenix area, don't go to one of those chains in the mall. You'll have much better luck at a Gilbert mattress store. Local stores are better equipped and more willing to work with people whose budgets are limited, or who have specific needs.
Choose Your Color Scheme
Many designers insist that muted tones are best for making your bedroom cozy this winter and because they can help the space feel serene and soothing. There is something to be said for color psychology, but you don't have to make it your top priority when making a new bedroom your own. Opt for colors you love and that make you feel calm and at ease.
One of the best approaches, though–especially for the budget conscious–is to opt for a neutral muted tone like an off-white or cream color, and then choose linens and other decorative items in your favorite shades. This way, if you decide later that you'd rather have a pastel pink and mint green-themed bedroom instead of an emerald and wine scheme you won't have to start all over.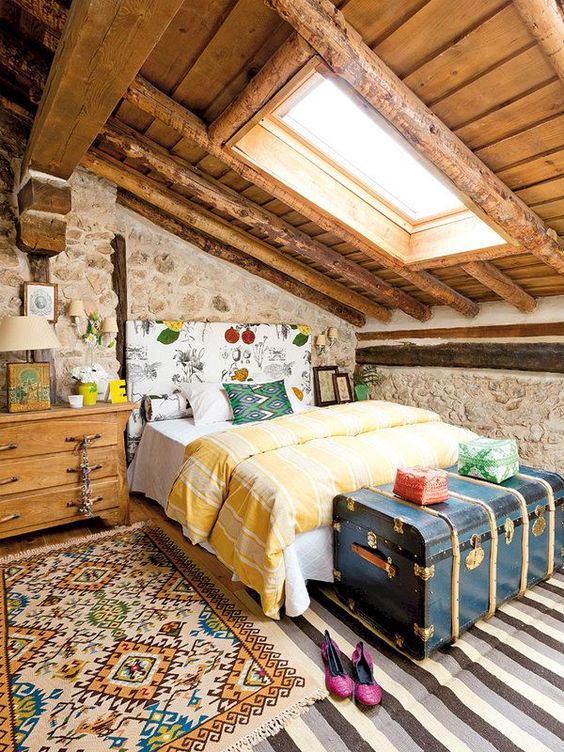 Photo: Homedecor T
Remember to Use Accessories
Your bed is obviously the focal point of the room. That doesn't mean it should be the only feature you focus on. Many people are opting to turn their bedrooms from single-purpose serenity chambers into multi-purpose getaways. Some will put in a writing or a crafting nook. Maybe you'll set up a reading corner. Maybe your room will be half bedroom and half painting studio.
One very popular trend in 2017 is to embrace the comfort touches that hotels provide, like in-room coffee makers and mini-fridges. Obviously, you don't need to set up a fully designed kitchenette, but being able to make coffee and grab a snack without having to go all the way to the kitchen would be pretty nice, right?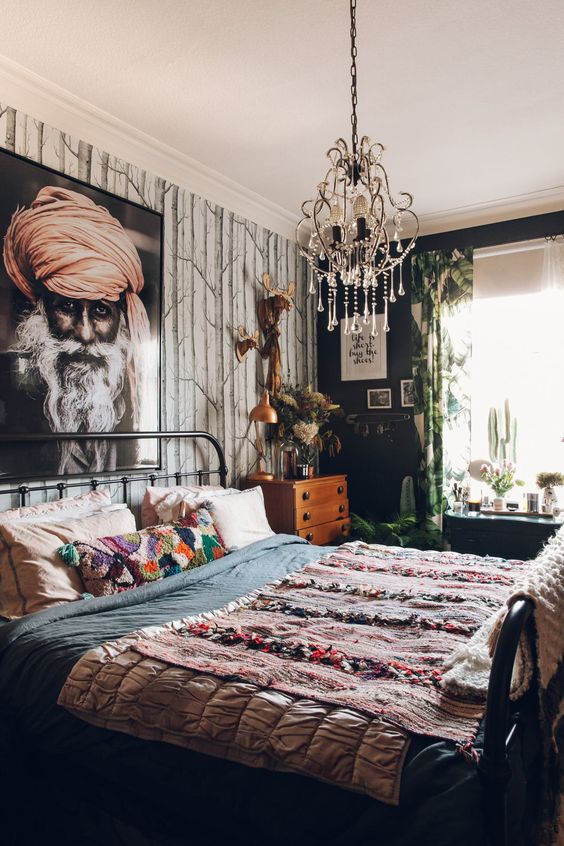 Photo: Apartment Therapy
Sharing the Space
If you have to share your room, whether it's with a roommate (or co-living-partner as the kids say), or a significant other, making the space feel like your own can be a bit of a challenge–especially if the two of you have very different tastes. If this is the case, try to figure out your approach to the room beforehand. Talk color schemes, furniture, etc before you move in. This way you can plan accordingly.
Making a bedroom feel like your own can take time. But if you employ the tips we've shared here that process doesn't have to take nearly as long as it used to. Have fun!