Decorate your bedroom sticking to your girly roots but make it feel grown-up with these simple tricks!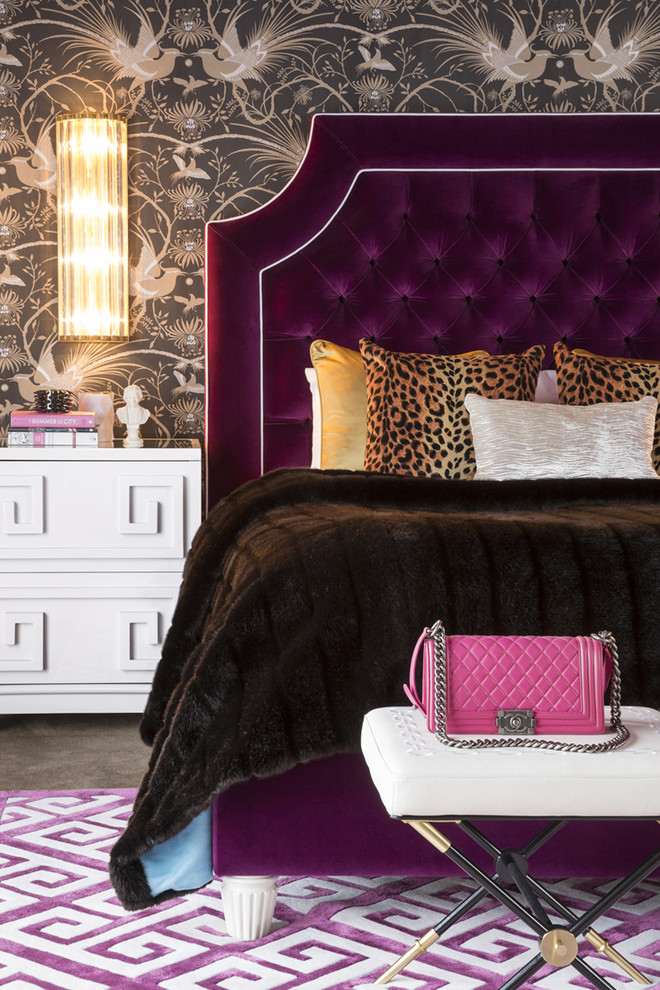 Purple and pink are statement colors when it comes to girly decor. You can make them feel instantly serious and more grown-up by choosing richer hues and darker shades. A royal purple velvet headboard makes a luxurious yet playful statement in this dramatic bedroom.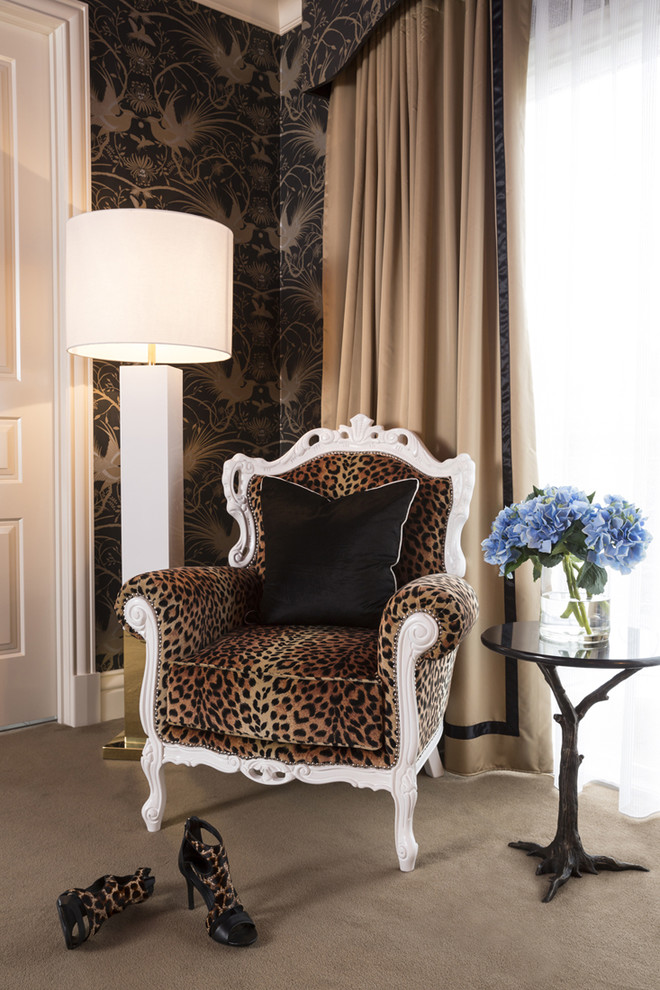 Animal print hues always turn it up a notch and show off your playful side. Make sure when decorating with animal prints to choose high quality fabrics with rich textures like this velvet upholstered arm chair.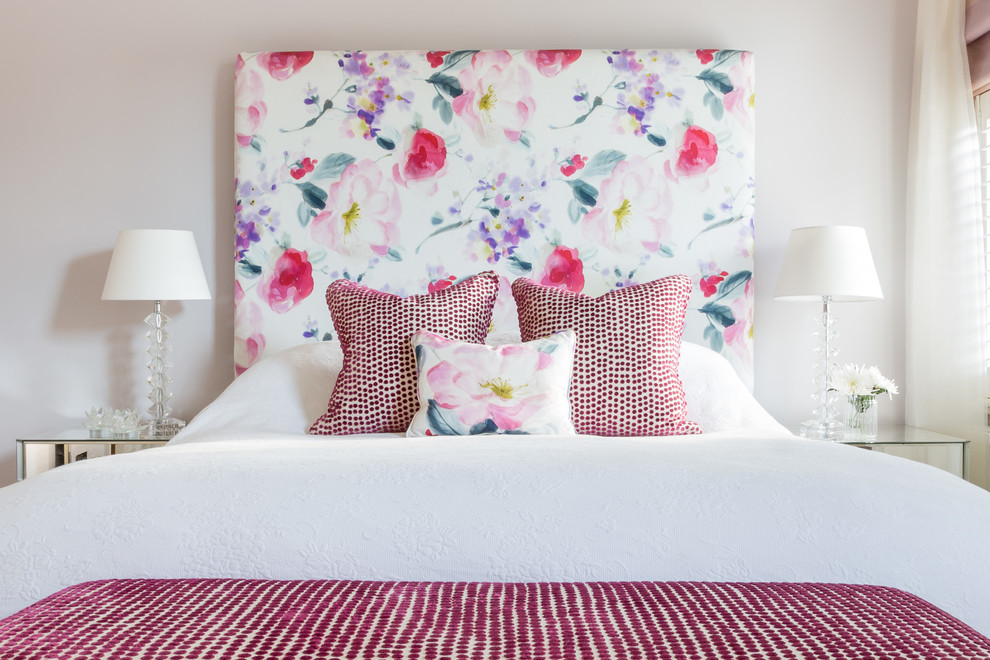 No need to paint over white – plain walls make the perfect backdrop for bright accessories. Bring your bedroom to life with a colorful throw, floral headboard and a mix of toss cushions to bring color and pattern to your room.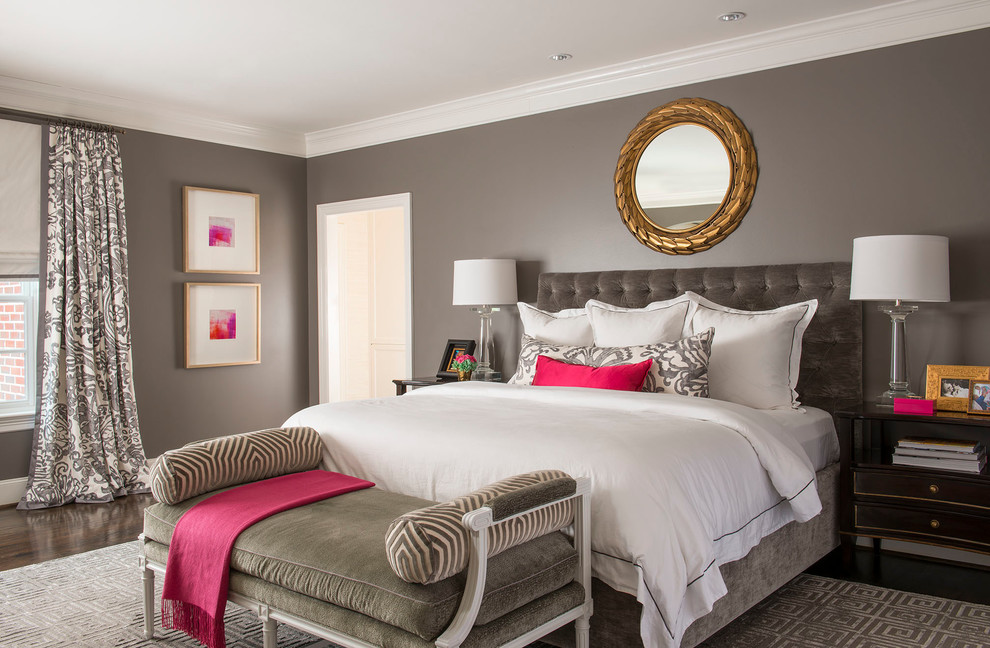 Grey has actually been the new WHITE for the last few years and can make a space feel grown-up and modern. Think of it as a neutral hue, you can still add in sprinkles of bright accents throughout to bring it to life. A muted grey palette also enhances an urban view and keeps everything feeling airy and fresh.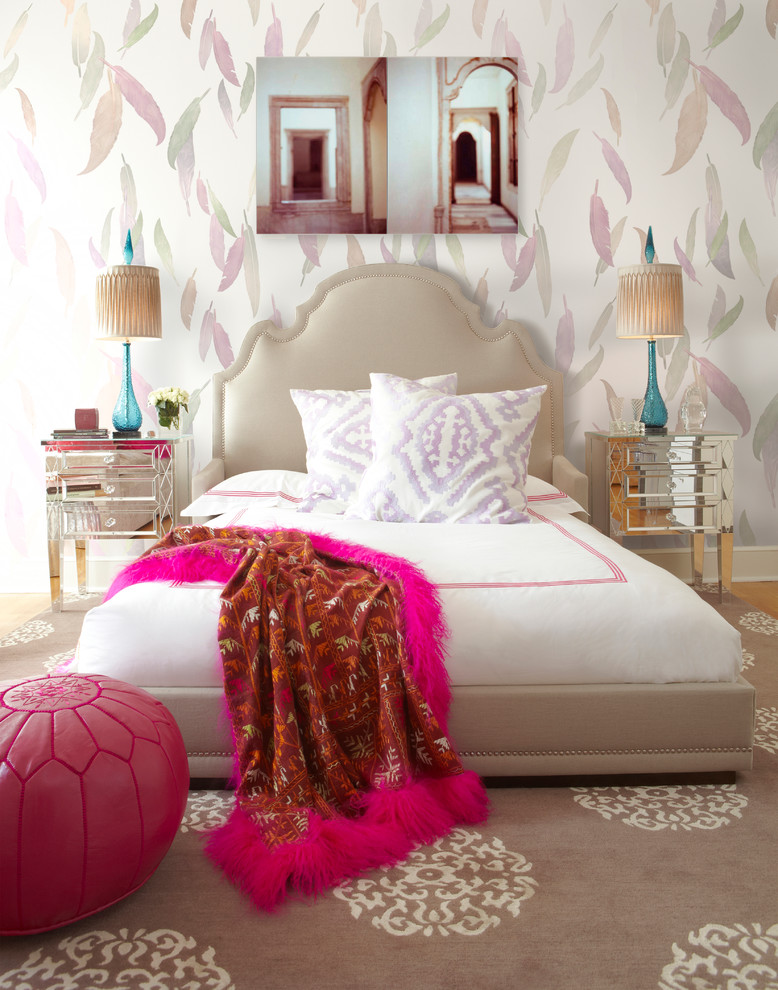 Remember those feather boas you used to play with as a kid? Sew them onto a pretty blanket for a funky, girly-inspired throw!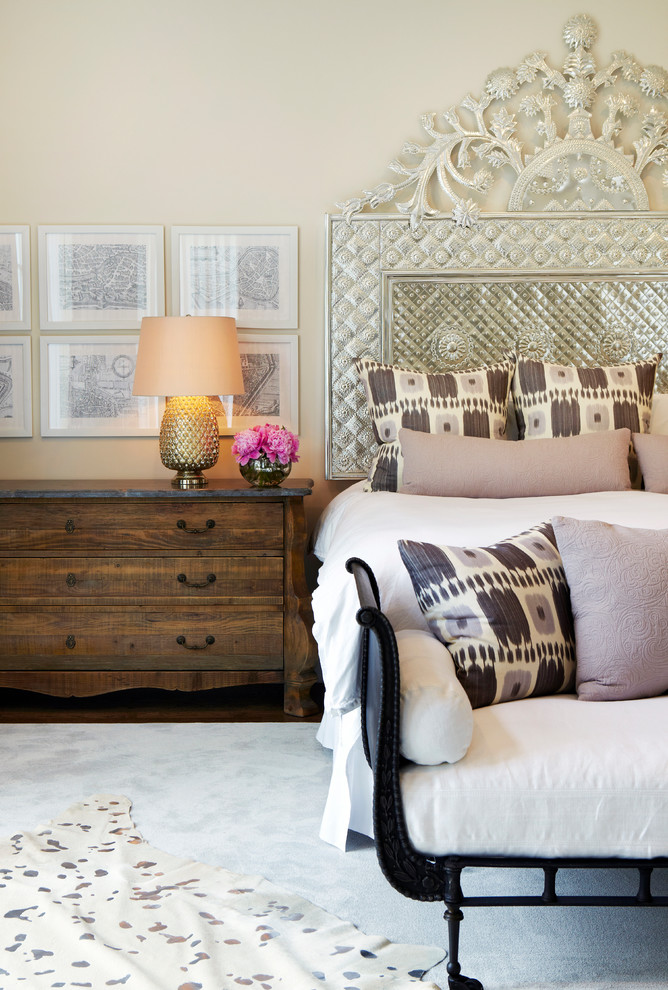 You can still keep your color palette simple using cream and silver as well as adding touches of pink with tiny floral arrangements. You'd be surprised at how a few small blooms can make a sassy statement!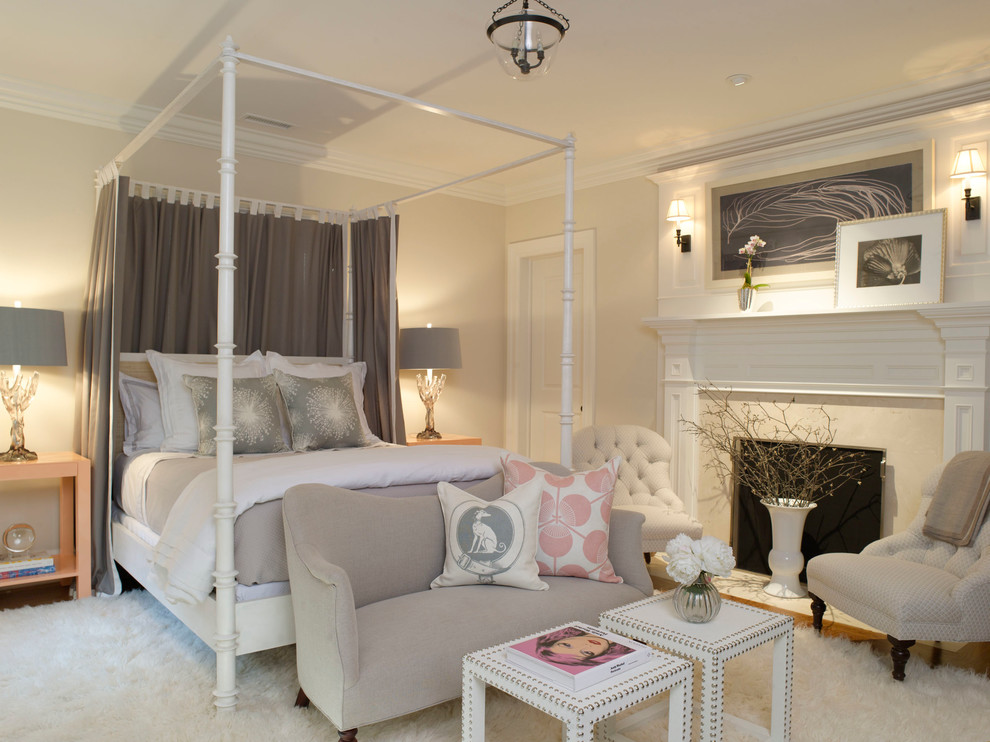 A fluffy fur rug is the perfect way to soften up a room and give it some unexpected luxe. It's also a good way to warm up a floor in the bedroom like this wooden engineered click flooring. The two small studded coffee tables also give it some rocker-chic vibe without going overboard.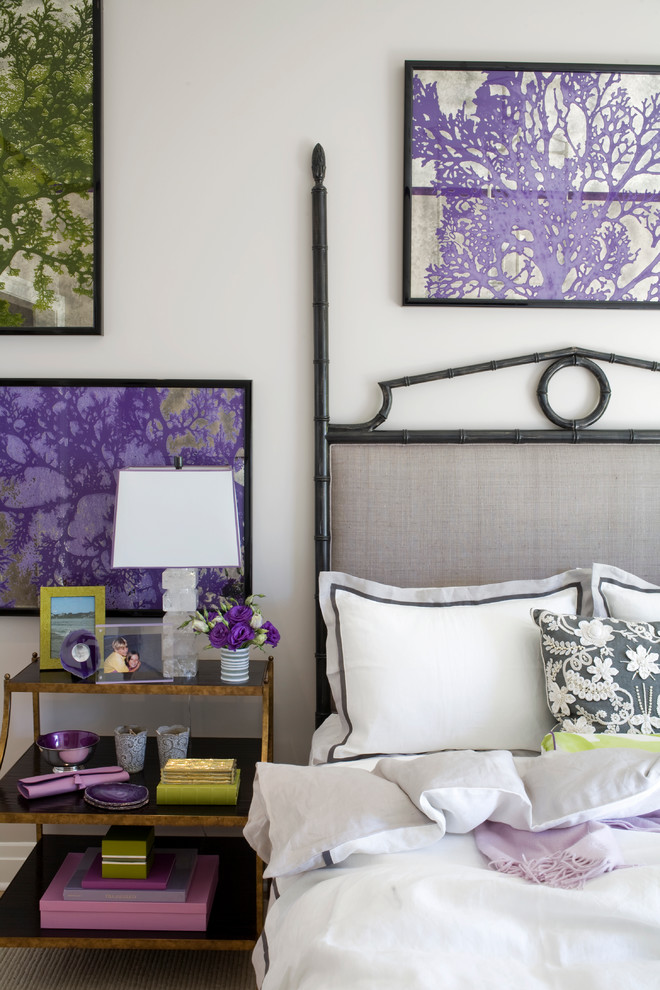 The easiest way to create two-minute wall art is to frame your favorite wallpapers. These metallic wallpapers bring color to the walls without having to break the bank!
Photos: Brett Design, Lind & Cumings, M. Barnes and Co, Amanda Nisbet, Massimo Interiors