DIY: Make Your Radiators Blend in with Your Décor with Our Smart Tricks!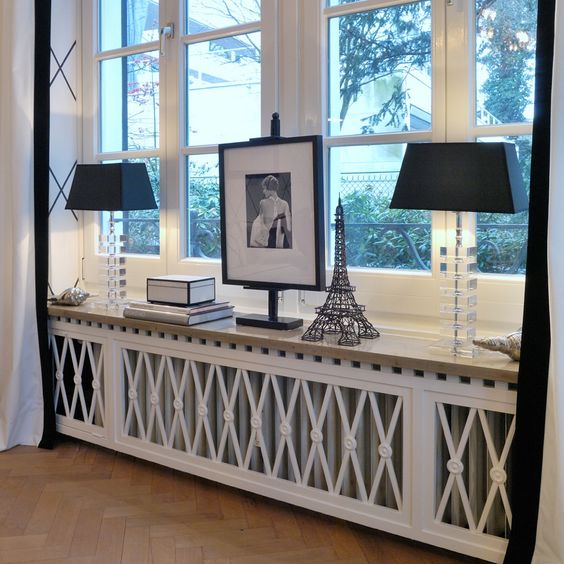 Stop your radiators from clashing with your decorating by making them blend in with some of of our ingenious ideas!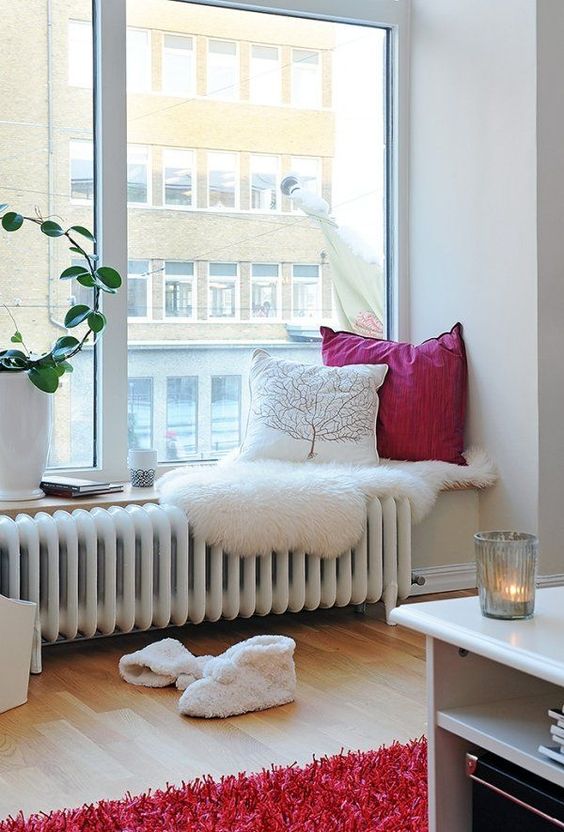 Photo: Fresh Home
Radiators are known to clash with decorating and have been known to create huge obstacles for modern interior decorators. Just how do you make a radiator blend in with your décor and keep your space looking stylish? They are present in most homes and offices purely for practical purposes; radiators aren't usually turned to as a stylish, elegant accent.
Create a Shelving Unit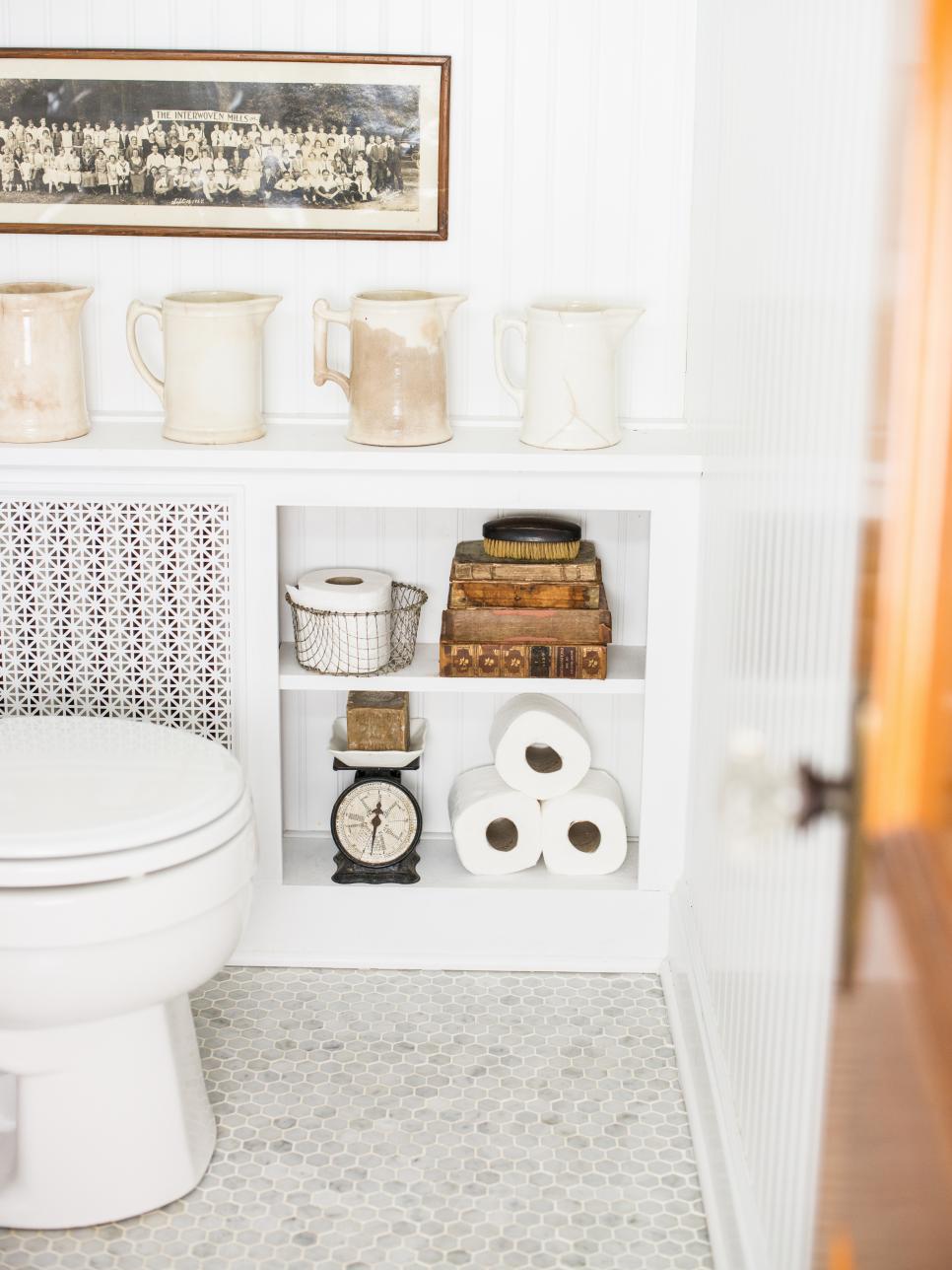 This cute DIY Marian from Miss Mustard Seed shares is a gorgeous solution to mask an unattractive looking radiator. Her customized unit not only disguises her bathroom radiator, but also adds extra storage to a small space.
[otw_shortcode_quote border_style="bordered" background_color_class="otw-pink-background" color="#ffffff"]We can't live without heat, so why not dress up our existing radiators? There are tons of fun ways to make a radiator look stylish, and most of these are DIY projects you can do yourself on a small budget![/otw_shortcode_quote]
Buy a Stylish Radiator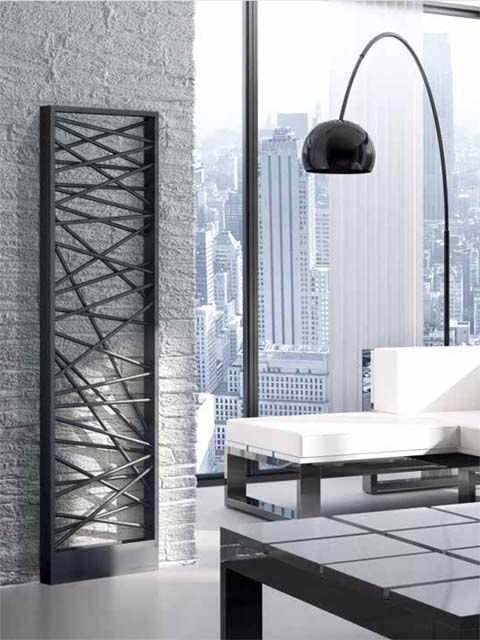 Who says radiators have to be boring? Certainly not the quirky and creative designers that are coming up with all kinds of modern and decorative radiators. If you're out for something elegant and understated, there are tons off stylish radiator brands like Best Electric Radiators that have you covered. By contrast, if you're out for more of a central statement piece for the home rather than an understated heating device, you'd better believe there's something out there right now for every taste and home!
DIY Radiator Covers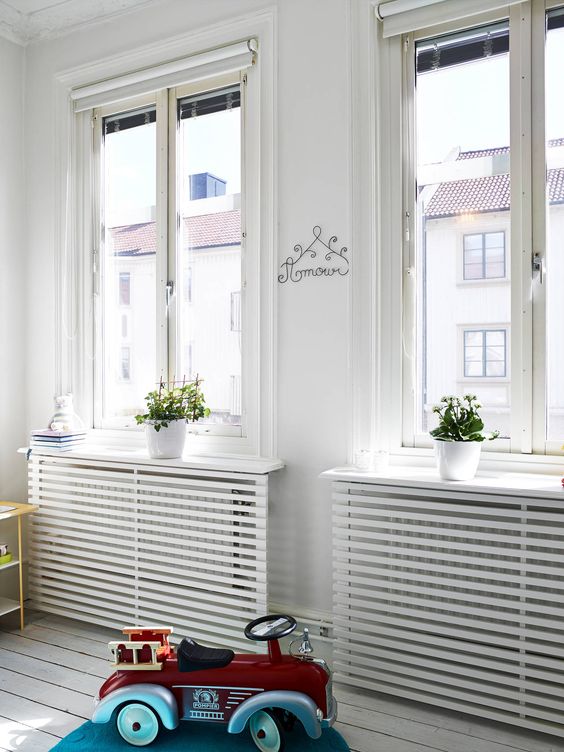 Photo: Stadshem.se
This is a smart way to mask bathroom radiators and actually make it stand out like a decorative element in your home! You can easily create wooden radiator covers that look beautiful and also act as a double window sill where you can display flowers, stack books, and place candles. I have also seen lots of bloggers do upcycling by using wooden palettes to make these covers. Your options are endless!
[perfectpullquote align="full" cite="" link="" color="#fa3278″ class="" size=""]To make your radiator covers look professionally done up, you can add moulding, tin covers, and even wainscotting which will add a customized and clean look to your project.[/perfectpullquote]
Make Use of Every Square Foot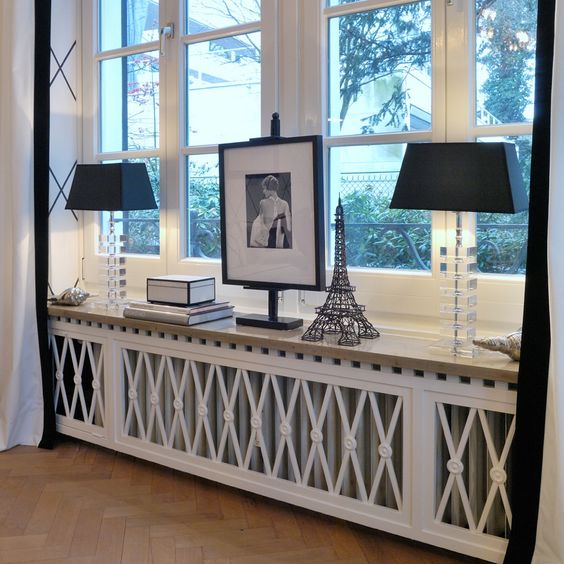 Photo: Digs Digs
If you are one of those people that have a long radiator right under their window – it's time to get some use out of this space! There is a lot of valuable space lost because of radiators especially if they are inconveniently under your window. Creating a screen and a countertop space to place books, lamps, and picture frames is a great way to make the most out of the limited space you may have, especially in an apartment setting.
Build Around Your Radiator

Photo: JV Carpentry
Don't let a radiator stop you from decorating your home the way you want to! It's easy to build around your radiator by creating a customized wall unit that fits right over your radiator! This way you can have extra storage space, even place a tv in your unit without having to sacrifice space for your heating.
Like the look for your cast iron radiator? These are more stylish than ever and there's no need to cover them up! Check out our post here on how to decorate with cast iron radiators!