Looking to install new flooring for this summer's renovation project? We'll show you why we love GoHaus – a new place to buy premium hardwood floors, vinyl and even beautiful plank flooring!
Summer is the perfect time to get down to work in remodelling your home, giving it a fresh new makeover, and installing new flooring. Floors are the most used feature in your home and are a investment that needs to be replaced every few years. Today we'll shine the spotlight on a premium floor manufacturer in San Diego, California: GoHaus.
GoHaus offers a premier selection of innovative and sustainable flooring options like hardwood, engineered hardwood flooring, and vinyl plank flooring, all at affordable prices. What makes their company special is that they manufacture quality, eco-friendly designs and they encourage homeowners to get involved in the process.
Their team believes inspiration is the key to unlocking a great experience and they make sure your purchase at GoHaus is tailored, shared, enjoyed, and inspired by others. When shopping around for a new floor at GoHaus, their team will offer ideas that spark your creativity, and then they build around it. Here are examples of some of the gorgeous floors GoHaus has in store – I absolutely LOVE the Calcata Porcelain tiles, they look almost like marble!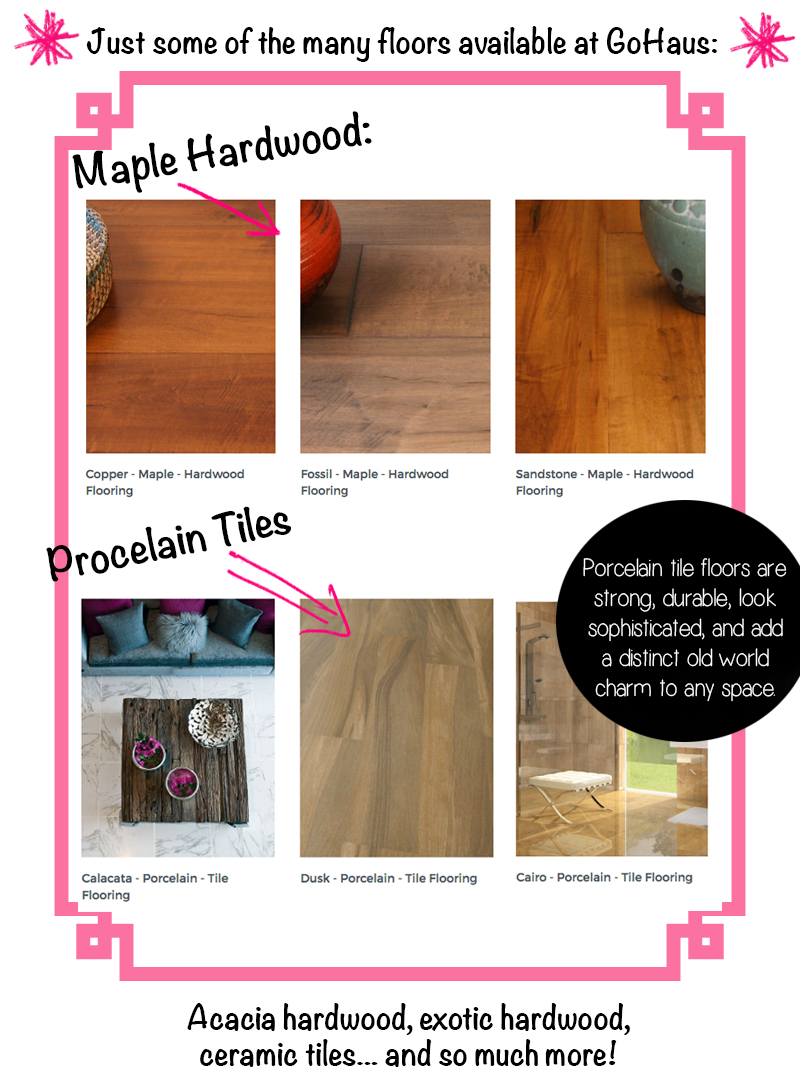 One of the greatest things about shopping at GoHaus is they offer you free flooring samples to take home and test out! Usually you have to pay for floor samples, but GoHaus offers convenient and generous packages that you can order online and try. This sample package is the High Demand Collection. As the name says, it is a bundle of the most popular vinyl floors at GoHaus.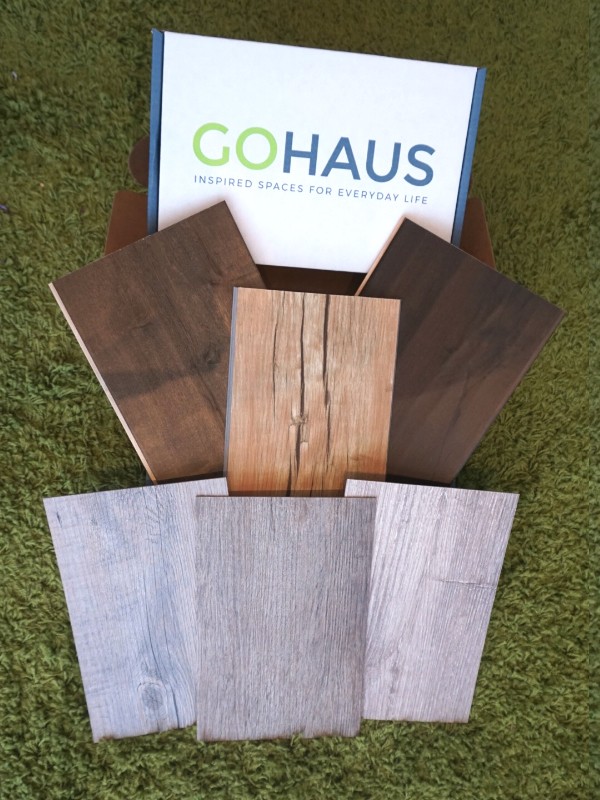 If you are renovating your home this summer, here is a fun quiz shared by GoHaus to figure out which interior decorating style you are. I took the quick and if you follow my blog you will certainly know my result… late colonial decorating!