Can you believe it's almost summer? We are seeing so many sizzling hues to decorate with this season, so we've put together a list of our top four favorite colors!
Say goodbye to making your room pop with colorful accessories, wallpaper art, and florals – this season all eyes will be on your walls. There are so many juicy, daring new wall colors that are taking the design world by storm and we just can't wait to decorate with them! Don't be afraid of taking the plunge this summer and having a little fun with a out-there colors that are deep, bold, and oh-so-chic. We managed to narrow down just four, but very dramatic colors we are going to try out this season:
Rubine Red
One thing is for sure – every home MUST have a red room! Not just any red, make sure to get a hold of Pantone's "Rubine Red". This majestic red is anything but common and makes the absolute perfect red wall color. Red is a very powerful color that can be a big challenge to decorate especially if your are using it on your walls. We say, don't play it safe by matching your red walls with white floors, furniture, and accessories. This look is demode and looks too beachy. Instead soften up your red walls with creamy off-white carpeting, wooden furniture, and then make a splash with a deep blue-green sofa.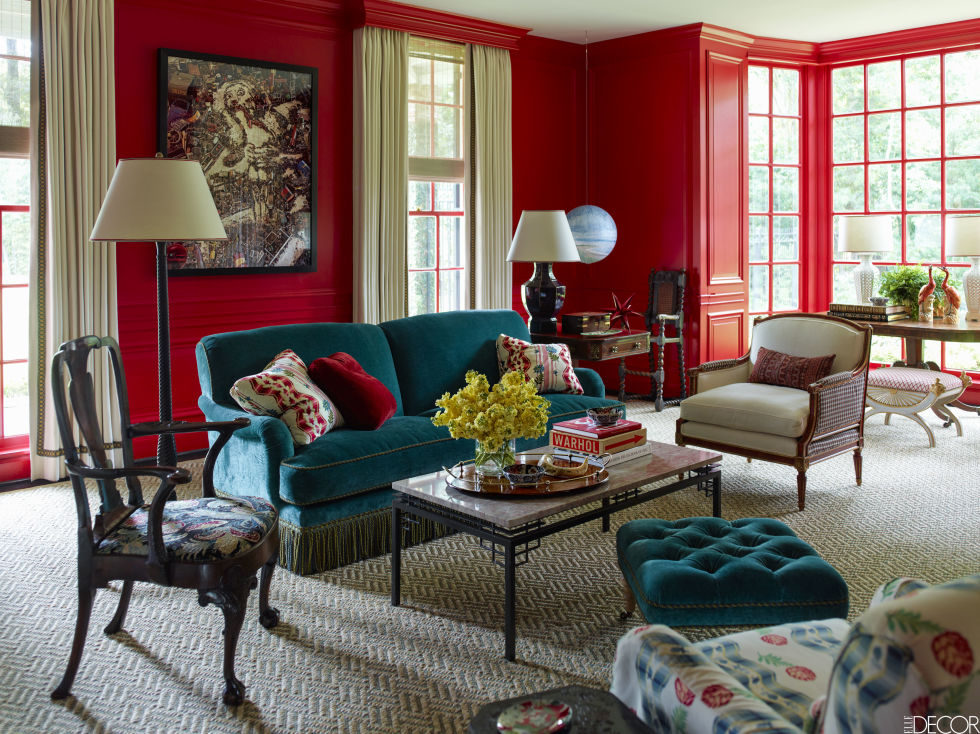 Sea Green / Emerald
Emerald green was actually Pantone's color of the year for 2013, but this year we are seeing it again in more of a sea-green hue. I don't have much to say about this color, just that I am absolutely obsessed with it! (Malachite Green is also a similar hue we blogged about here) Sea green walls make a fantastic design collaboration when paired with crisp white furniture, geometric wall-art, and animal prints such as zebra cushions or even a hide rug.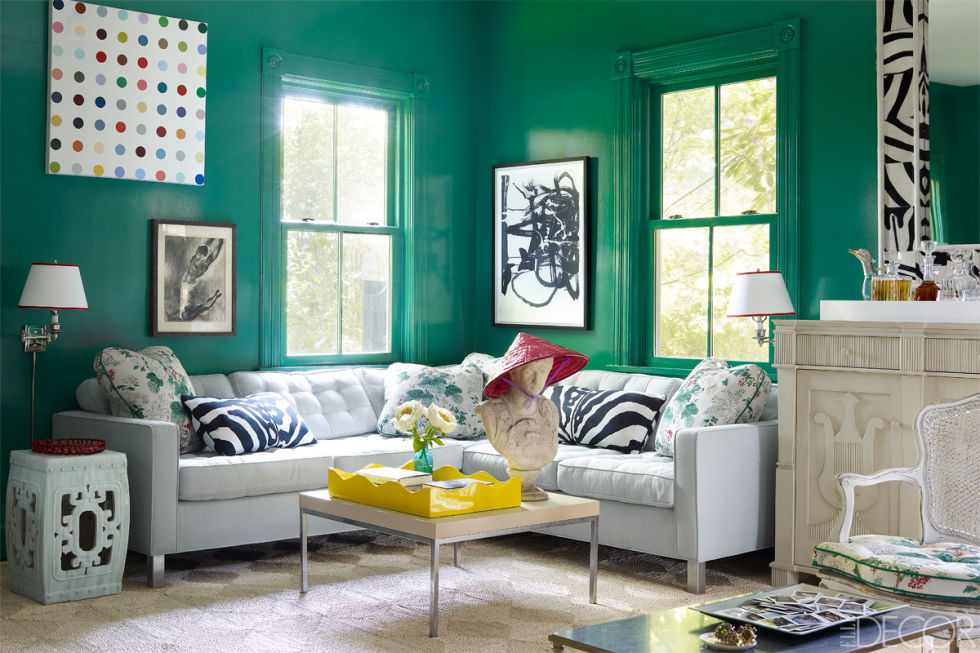 Soft African Violet
This is a great color to use for the bedroom. Soft African Violet is an impressive, and sumptuous color to decorate with. Think of a plush violet carpet, silky violet curtains, and a rich velvet upholstered headboard with silver studs. This color is airy, so easy to decorate with, and makes a space feel refreshed and relaxing. To add to your violet vibe, add a fresh bundle of lavender or burn some calming oils like the ones from Essential Oils Natural Living.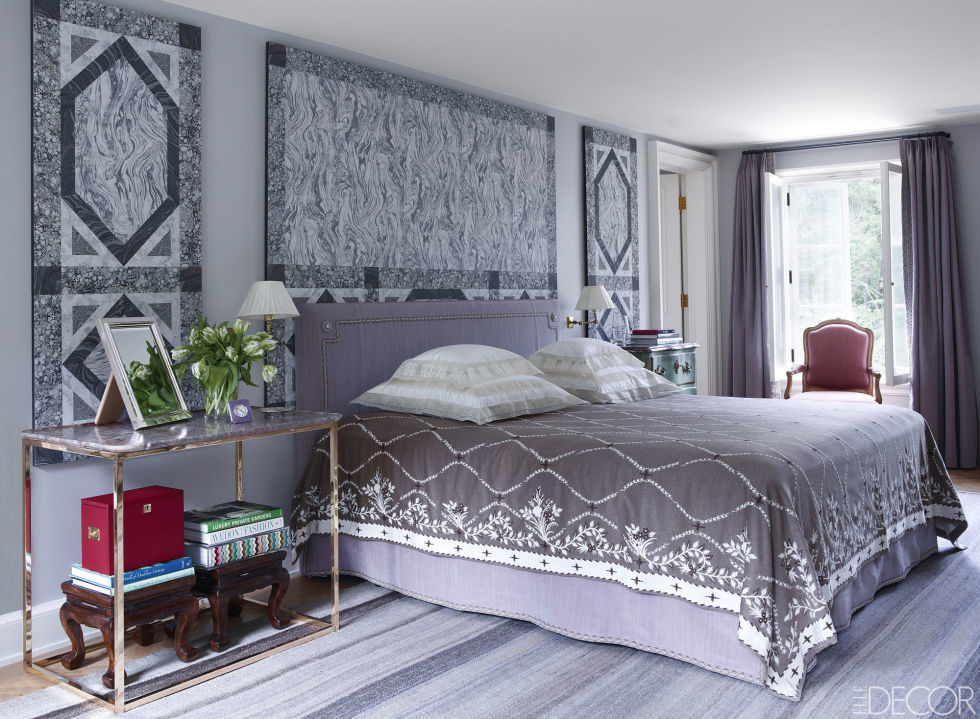 Honey Gold
The best color that adds warmth, positive energy, and light into a room is gold – the color of the sun. Honey Gold to be exact is a beautiful wall color that elevates a room and makes a magical design statement without too much effort. Just watch when the sun shines through how wonderfully it casts captivating rays throughout your whole space. Pure bliss!