Visually sharp, fresh, and lit up with led lights, Illumi Arts makes LED paneled artwork one of 2017's most coveted trends. This lighting company has a bright future ahead of them – find out why!
If someone told you led artwork were going to change the way you think of interior décor, would you believe them? Farah Barnes, the creative director behind Illumi Arts, a company where illumination is their passion is definitely not afraid of taking risks. She's predicted LED artwork to be one sought after trend this year, and she's definitely on track. Creating artwork with a backlit LED panel that not only lights up the artwork itself, but also the room.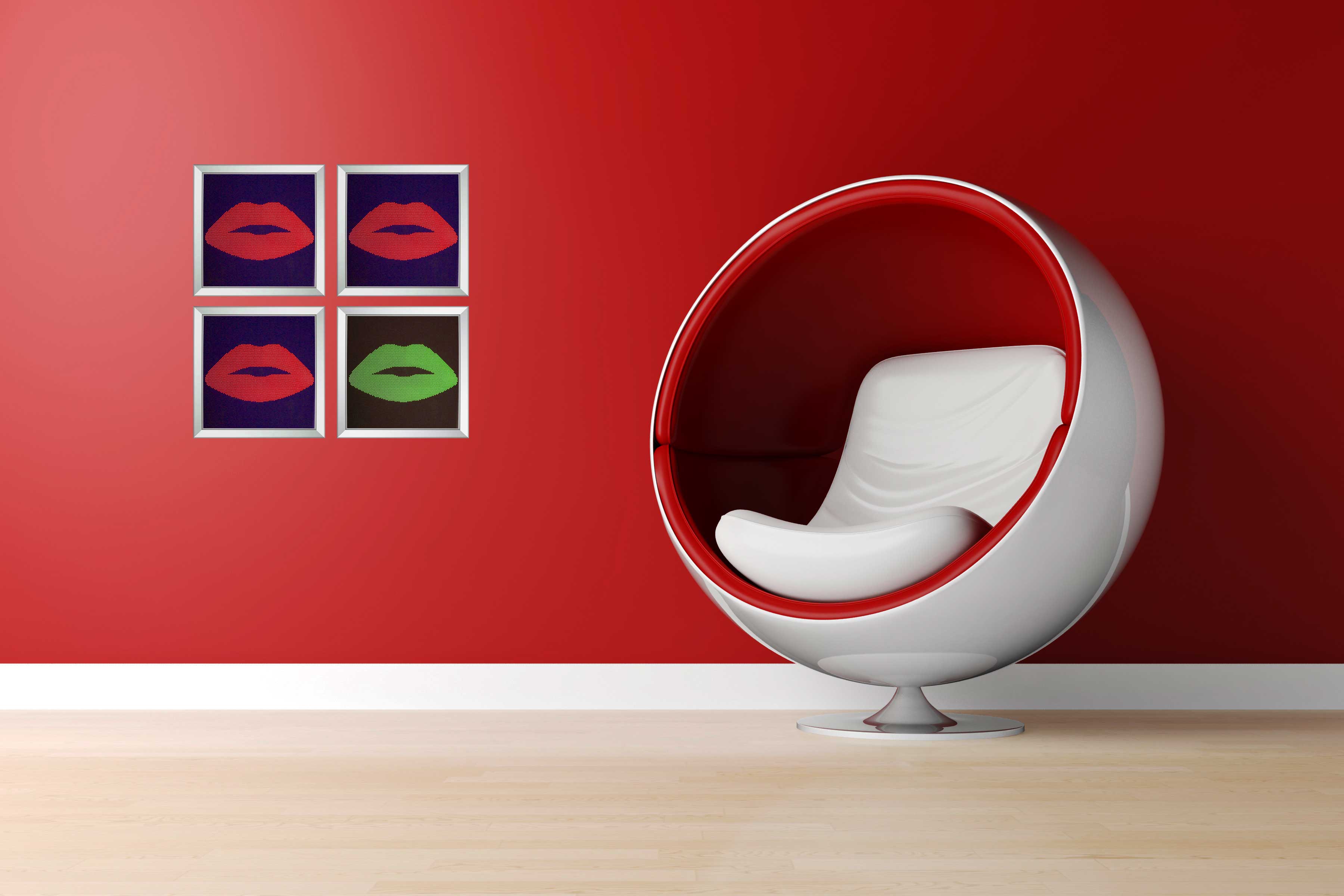 The Scoop on Illumi Arts

Illumi Arts makes it so easy to have beautiful artwork with color changing RGB LED lights that bring mood, style, and ambience to your home. There are also features with color changing programs that can easily be changed with your phone via Bluetooth. Now that's what I call one-of-a-kind decorating!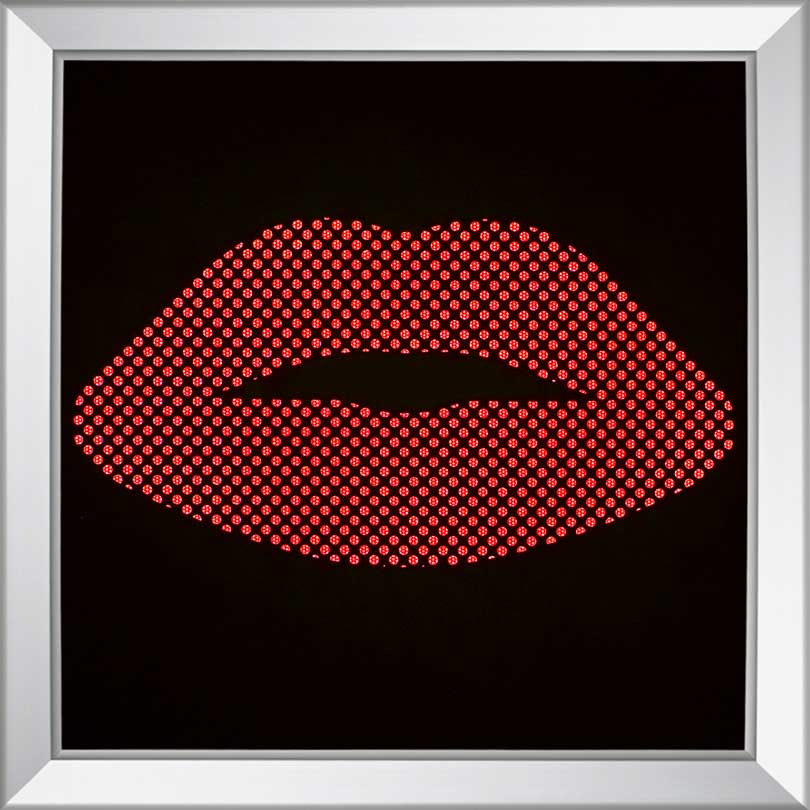 Photo: Led Artwork By Illumi Arts
Meet Creative Director Farah Barnes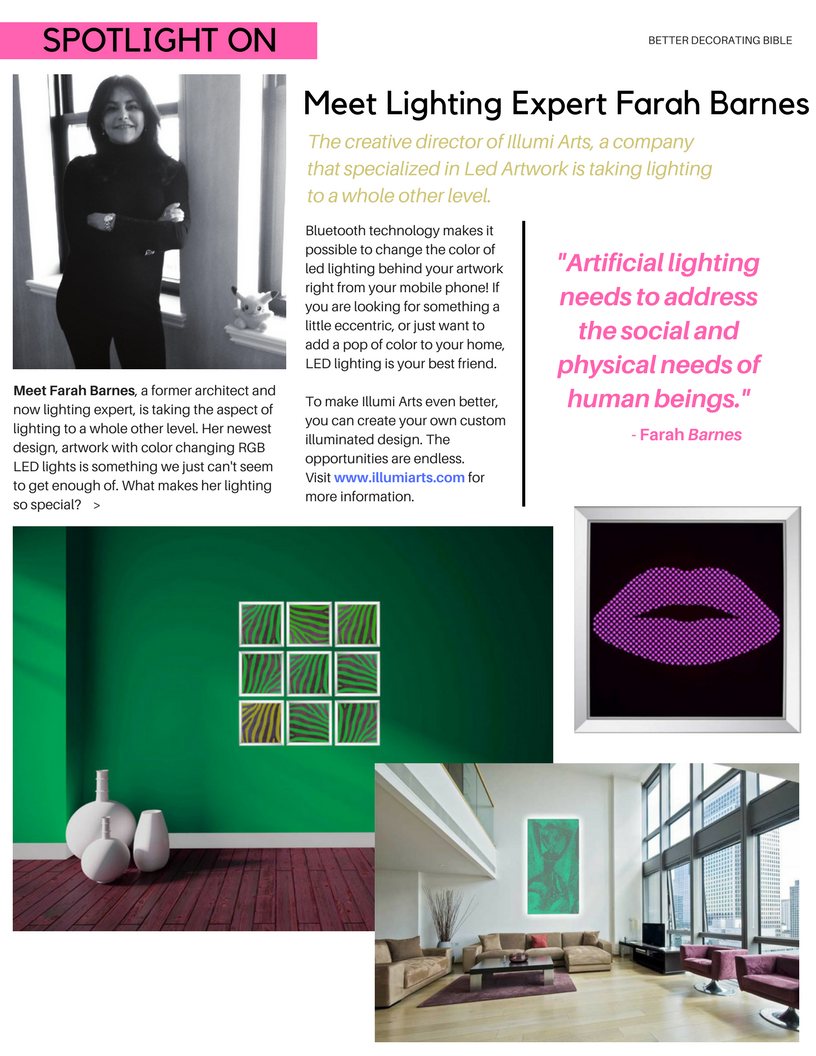 After reading Farah Barnes' recent interview in Greece, we've totally fallen in love with her work! This Architectural Lighting Designer previously worked on projects including commercial buildings, bridges and interiors. She noticed the great importance of lighting and went on to specialize in that. Now, she is using her expertise to light up hotels, offices, schools, museums, and even art collector's residences.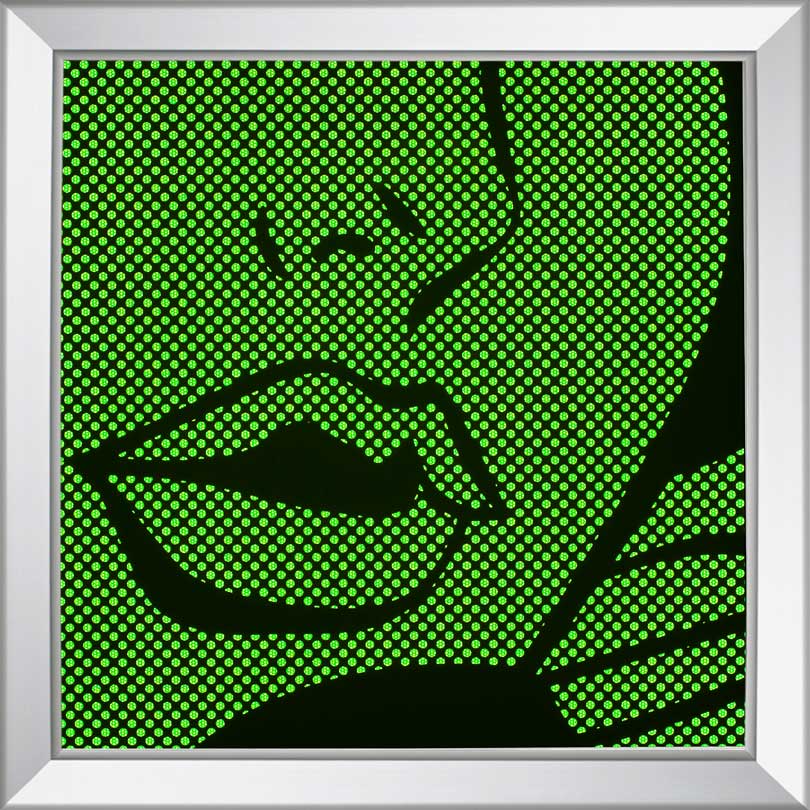 Photo: Led Artwork By Ilumi Arts
In the future, Farah will be working on a huge project in Athens Greece, doing modern museum lighting. This project will be opened in 2018, and we can't wait to see the results! Having a large amount of experience, she has completed tons of projects in the UAE (for 11 years!), United States, and Europe. You can definitely see that she has a high level of experience in lighting, since lighting is not always easy to do in Museums and large historic buildings.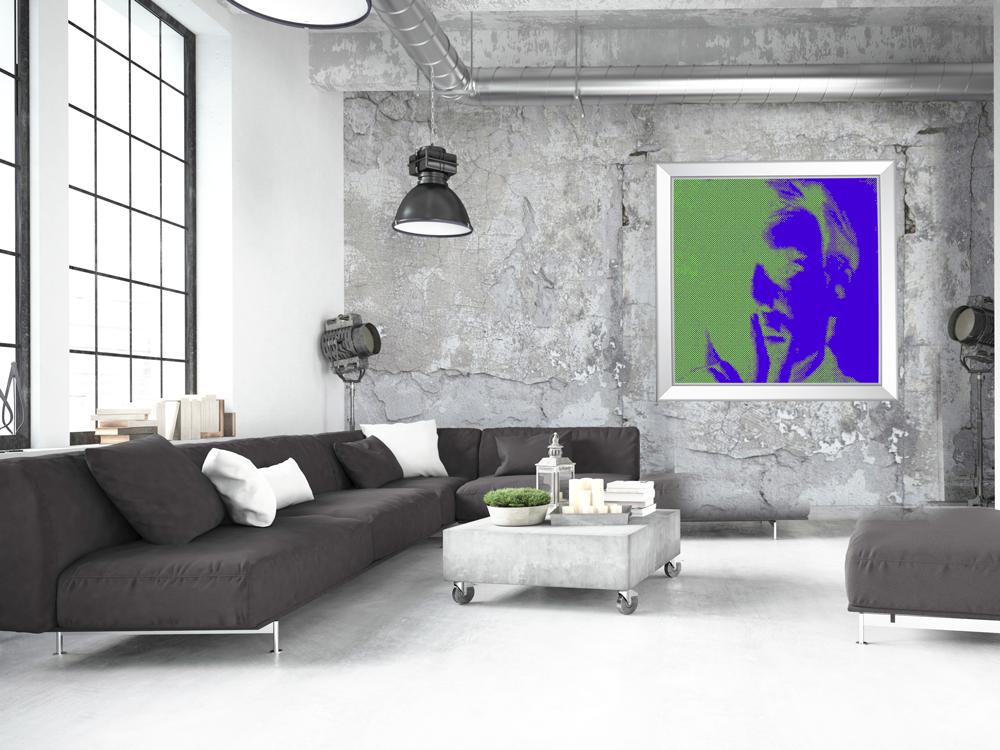 The Importance of Lighting

If you ever go on to become an interior designer, you will soon realize that lighting is such a critical part of design. There is even a whole course dedicated to lighting in this field, making it something a true designer must know. Have you ever purchased brighter light bulbs or placed a table lamp in a dark corner and realized your home looks twice the size? Those are just some tricks where lighting transforms each and every space. That is how you can use LED artwork to light up a boring wall, dark hallway, or even make a focal point in an otherwise bland room.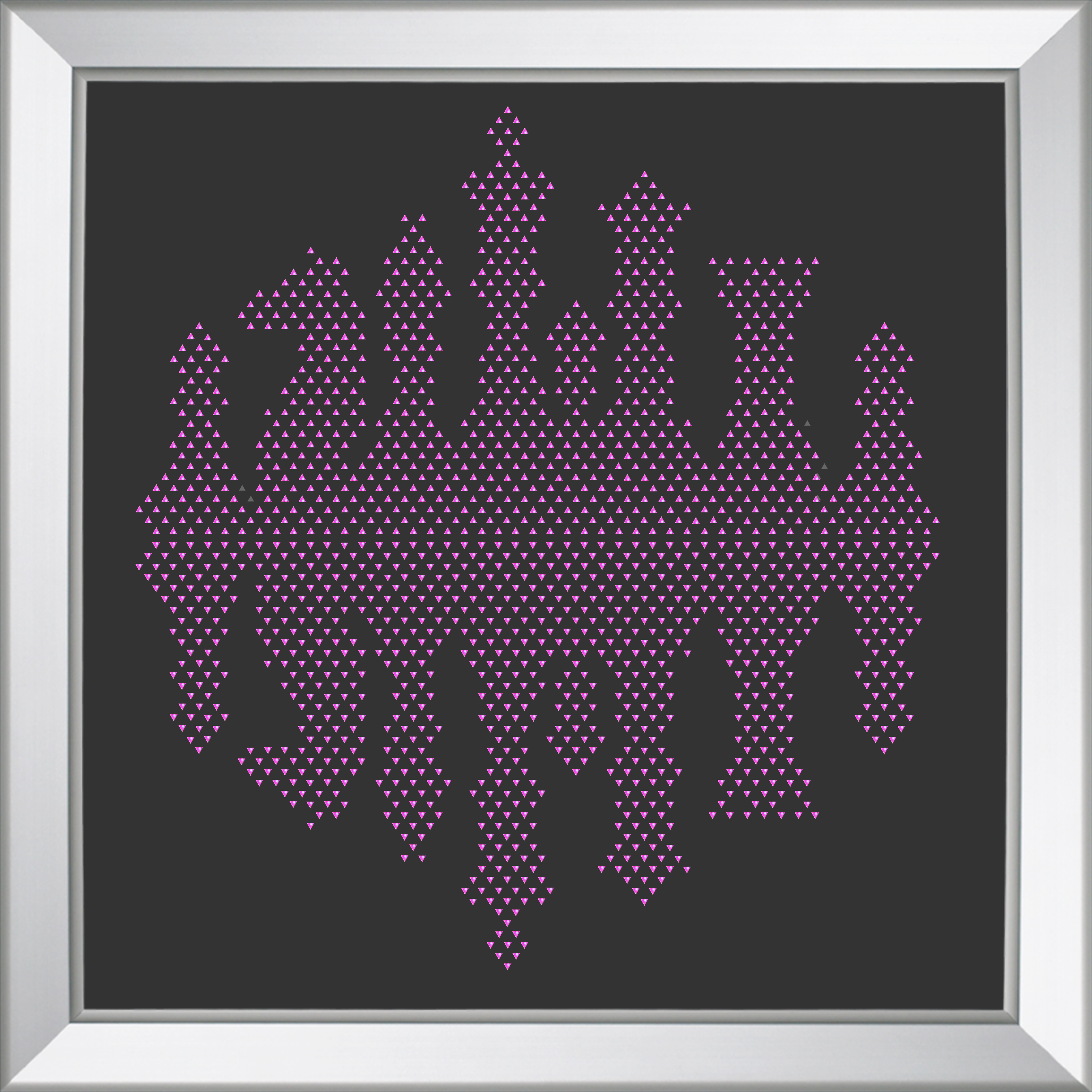 Photo: Led Artwork By Ilumi Arts
Here are some of our favorite LED artwork prints from Illumi Arts. We couldn't resist the wild animal prints as they would perfectly fit in with our blog's style as well as our homes!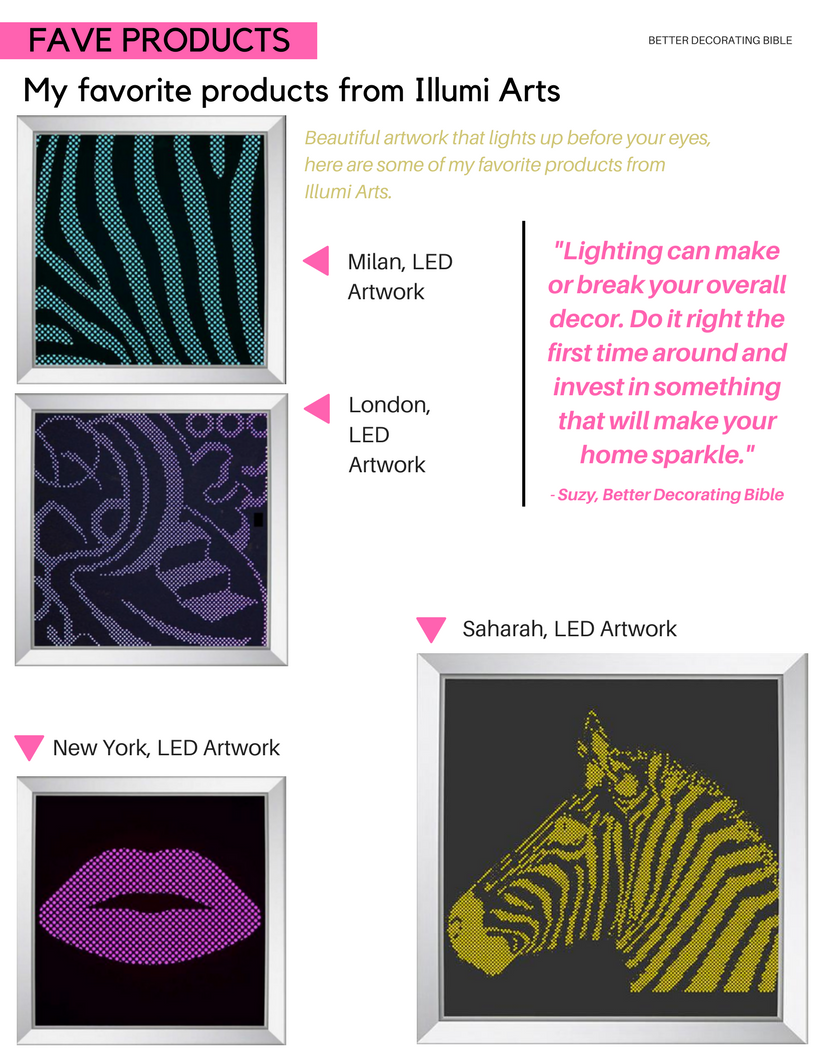 To learn more about Illumi Arts, visit their official website here and don't forget to to take a peak at their Facebook page for the newest updated in lighting and design. See you there!