Whether you have been blogging about interior design for a while or are just getting started, there has never been a better time to expand your horizons by following these given steps to starting a home décor ecommerce store.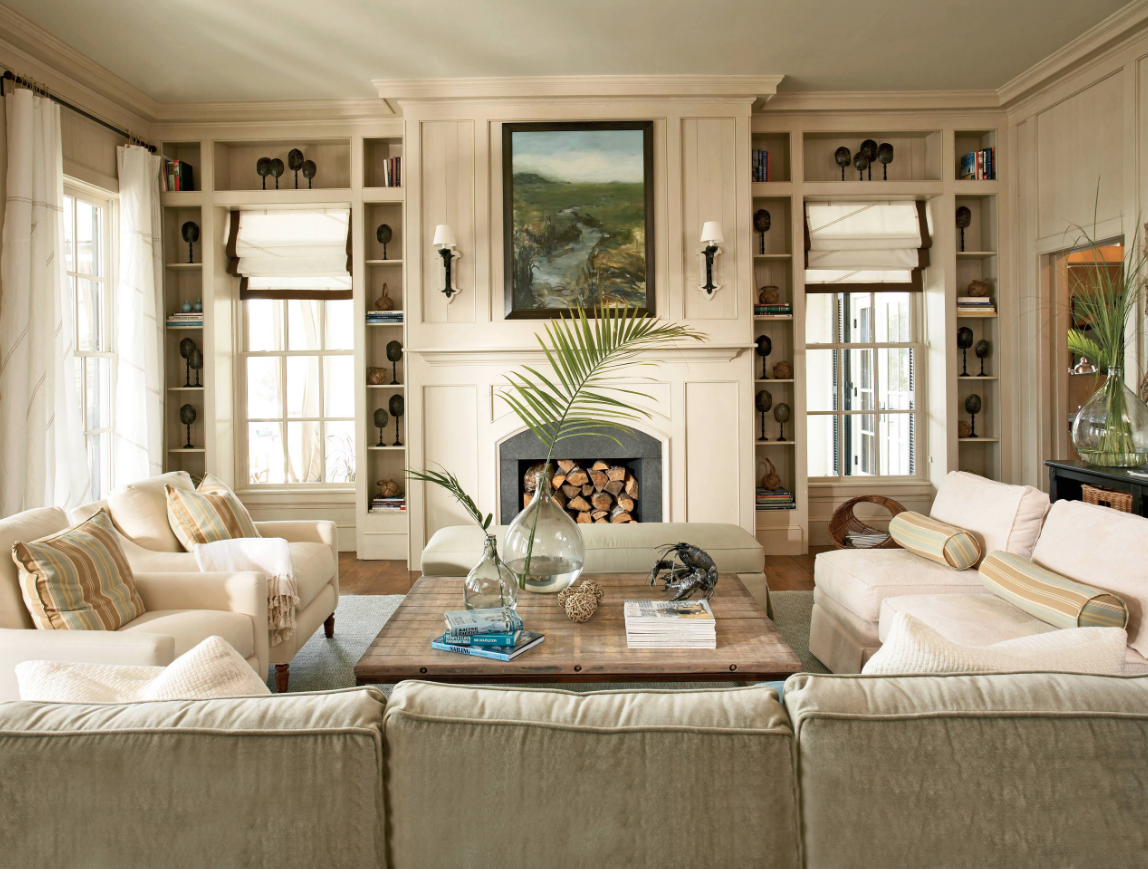 Photo: Historical Concepts
Always keep in mind that product marketing these days extends to lifestyle marketing. Chose products that fit the lifestyle theme of your interior design website and customers will keep on coming back for more.
If you're featuring tons of beautiful design tips, tricks, and ideas, it seems the next logical step to offer site visitors a full experience by providing an online shop that offers key products.
Setup Your eCommerce Store
Numerous options exist for getting an eCommerce store up and running. The choices can be overwhelming at times. First, comes the task of choosing and registering the perfect domain name, followed by picking a hosting package, and designing a website. Luckily, many ecommerce platforms offer all-in-on solutions with storefronts that require little, if any, customization out of the box. On the other hand, you might have an existing blog and choose to start a store an a third-party website like Etsy. In any case, solutions exist as your needs grow, and don't hesitate to hire a professional to help when technical concerns start to be over your head.
Decide on Core Products
Your ecommerce store is not Amazon, so don't even think about trying to offer a wide variety of products or even a lot of a few exclusive products in the beginning. Unless you have lots of experience in the online retail area or a very patient and always-available mentor, it's best to start small. Mistakes will be make, and you will learn a lot in the process. Have a plan in place as well for how you will source the needed products. Are you going to resale carefully curated items? Make them yourself? Likely, you'll be looking into ways to bring your customers quality products while cutting down on the length of the supply chain and cutting out the middleman retailer.
Load Descriptions and Pictures
Great product copy can practically market itself. This starts with determining what makes your product unique. Play to a given product's strengths. Also, peruse similar product reviews on big sites like Amazon to get a sense of what customers often note as downfalls and turn those into a positive for your product. Carry out keyword research as well as good SEO practices will help drive traffic to your site. Be sure to also feature amazing pictures that fully showcase your site's product and design aesthetic. The visual element to any product showcased is crucial, and should always look outstanding in a thumbnail. Learning a few photography basics will go a long way as will gaining a working knowledge of one of the many varieties of photo editing software.
Get the Word Out
The traffic to your ecommerce store will grow in time, but not overnight. Whether you pound the pavement or send out emails to retailers and your contact list, the effort will pay off in the long run. Offering pre-order products prior to launching your site or the new addition of an ecommerce store can be a great step toward a successful product run. Be sure to outline the benefits of your products in any form of communication you share with others. Make it clear how the product can be of benefit. Better yet, offer advice potential buyers will find hard to turn down. That in turn will help create interest in your product.
Set Yourself Apart
What can you offer that many other ecommerce stores don't? This could be along the lines of entire rooms that a shopper can order to achieve a polished look with minimal guesswork and effort. Or perhaps you decide to dial down to a narrow niche such as animal artwork or customized couch pillows or stenciled handbags. Maybe one or two specialty items will make up the bulk of your sales for a while, and that's okay. It never hurts either to add a personal touch to all products shipped, whether it be in the form of a personal note or extra freebie.
Your inventory will likely change as your home interior design site changes, and that's okay. It shows you are honing your niche and owning it. If a particular product isn't selling, then don't keep it around. Try something new, and try and try again to find the products your customers love.
What other steps would you add to starting a home décor ecommerce store?