After deciding to renovate the bathroom there are various really important decisions that have to be made. One that is not that well-known by home owners is what flooring to choose.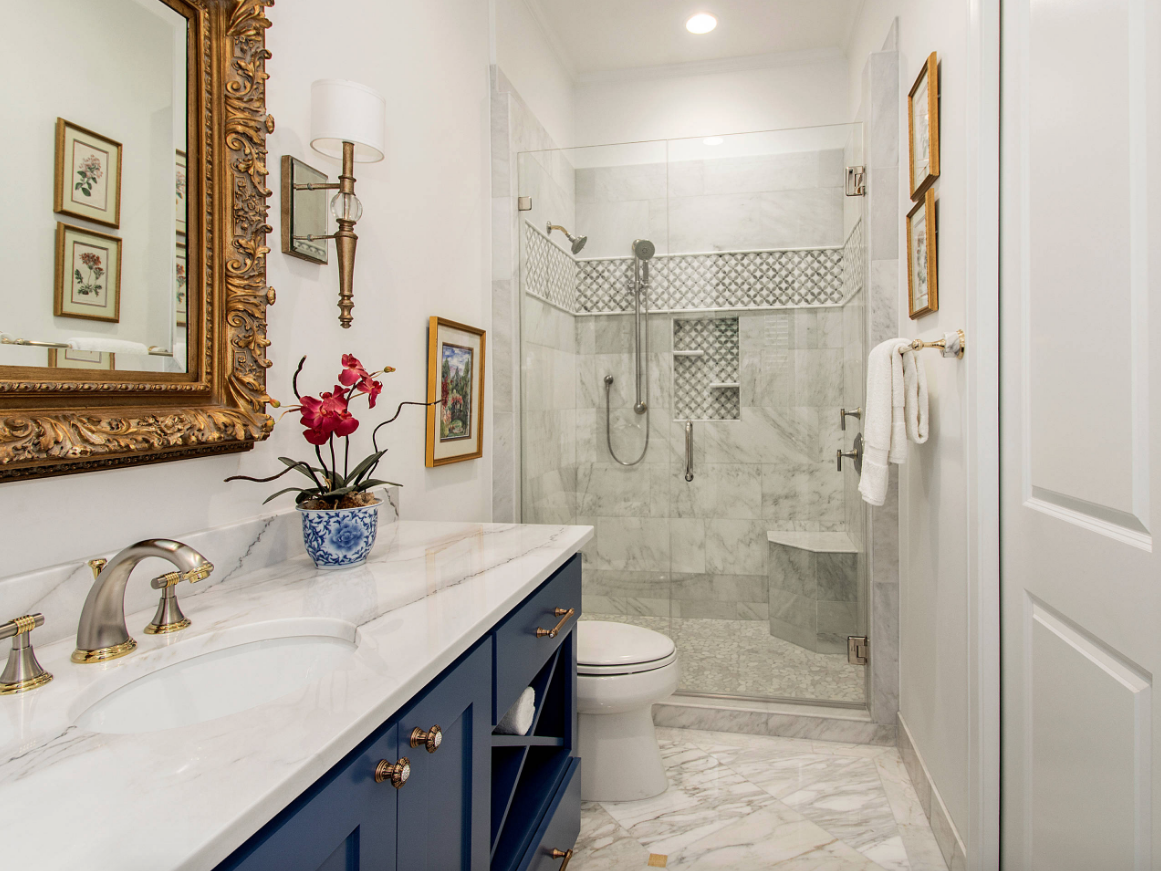 Photo: EURO Design Build
Bathroom flooring stands out as a really important bathroom remodel element. We are talking about a really busy house room. It needs to resist a lot of wear and tear.
Brand new flooring is going to take out a large part of the bathroom remodel project. This is something you have to take into account. According to plumbers in Geelong, many homeowners underestimate how much flooring costs and they end up opting for inferior options when they realize this is the case.
The good news is that there are numerous options that are available right now. Every single one has its particular advantages and disadvantages. It is important to learn all that you can about them before you visit the home improvement store. This is why we are going to now talk about the most popular bathroom flooring options that you want to seriously consider right now.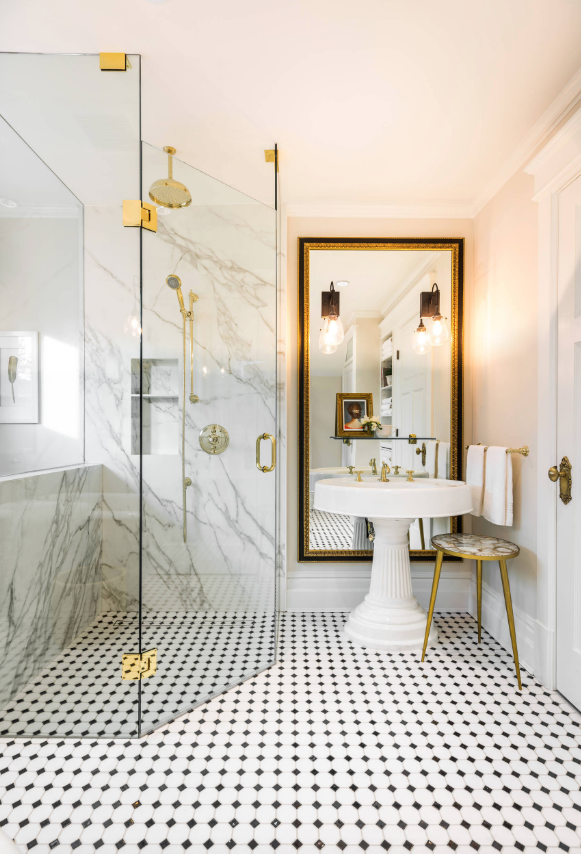 Photo: Leanne McKeachie Design
Vinyl Bathroom Flooring
This is a highly popular choice for homeowners from around the world. The big advantage is that vinyl bathroom flooring is durable. At the same time, it is really water-resistant and does stand out as being comfortable. You can now choose out of various styles and colors. There are even some that are simulating tile and stone appearance. You only have to pay between one and seven dollars per one square foot, plus installation costs if you opt for vinyl.
Tile Bathroom Flooring
You want to consider tile flooring if it is important for you to add some texture or shapes to your bathrooms. The ceramic tiles will be finished in special glaze over clay. Then they are baked. Porcelain color is running through clay.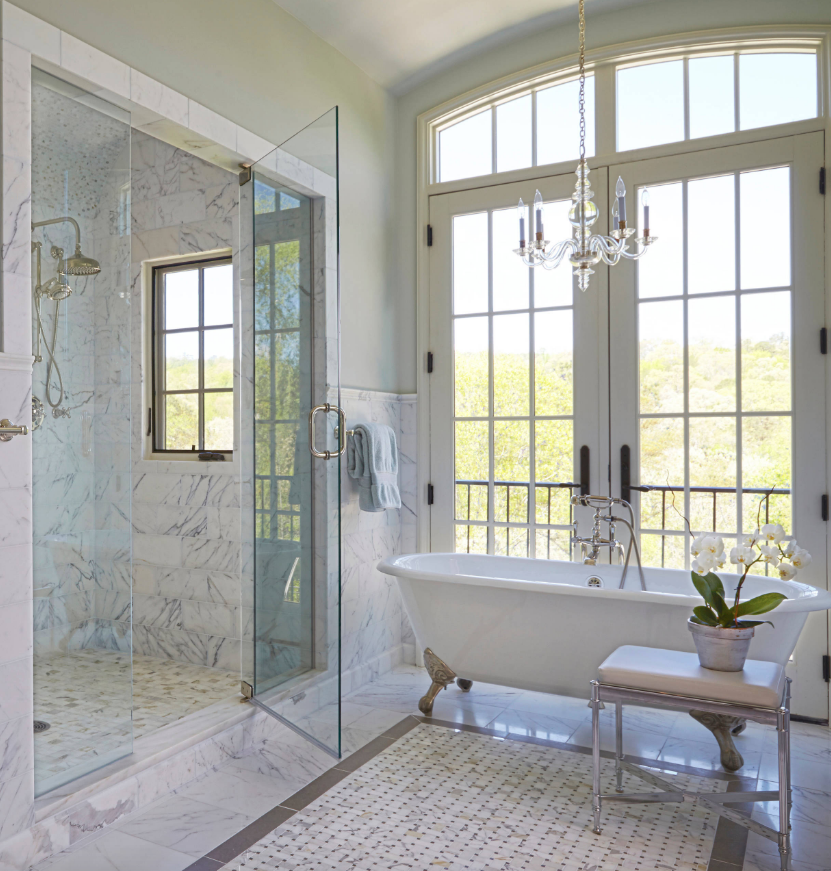 Photo: Adams Gerndt Design Group
The advantage of using porcelain is that it is highly resistant to scratches. However, you need to understand that these tiles are very slippery. Opting for high-floss finish is a very bad idea if you are to install the tiles inside your bathroom. In order to install tile flooring you can expect to pay anywhere between three and twenty dollars for one square foot.
Laminate Bathroom Flooring
This option is quickly gaining in popularity, especially when referring to homeowners that appreciate the way in which wood looks. You get a similar appearance without having to deal with the obvious problems you would have as you add wood flooring to your bathroom. Laminate does offer various benefits people love like easy installation, low costs and increased durability. However, water damage can appear. Spills and drips need to be cleaned as soon as possible in order to avoid falling. The good news is that price is affordable with one square foot costing up to ten dollars. This is what makes laminate bathroom flooring a really good option to take into account. Just be sure you look at all the types available since you can choose out of so many you will just love.