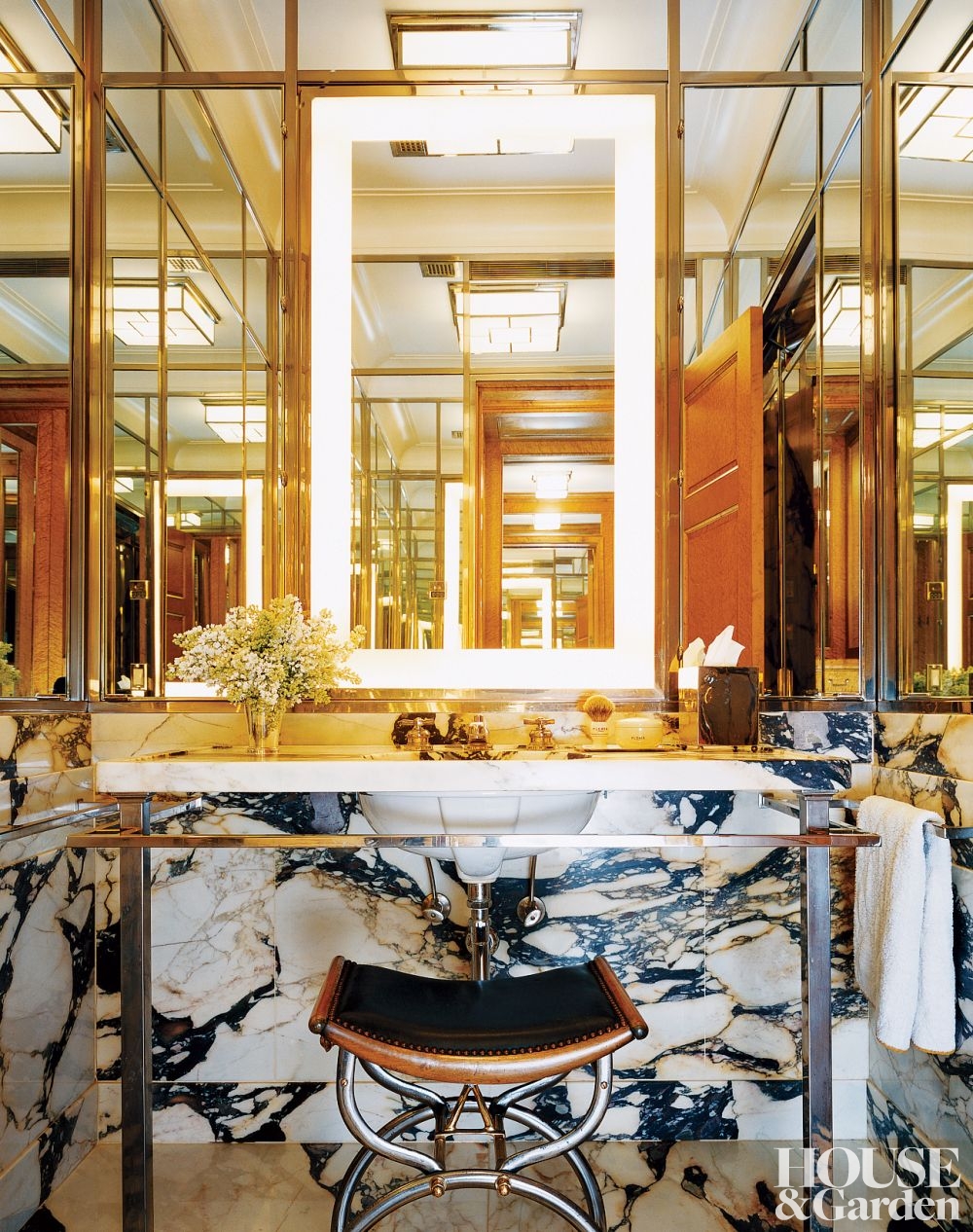 When it comes to decorating, our bathrooms are usually the space that gets the least bit of attention! Use these tiny rooms to your advantage to experiment with bold patterns, colors, and styles you are too shy to try out in a bigger space. The key to making this tiny space a decorating success? Focus on transforming your bathroom into a "jewelry box" full of exotic colors, patterns, textures and materials. Think gold faucets, lacquered walls, towels with luxurious tassels and rich textures like a fur rug or velvet upholstered stool. Check out these stylish ideas you can try at home: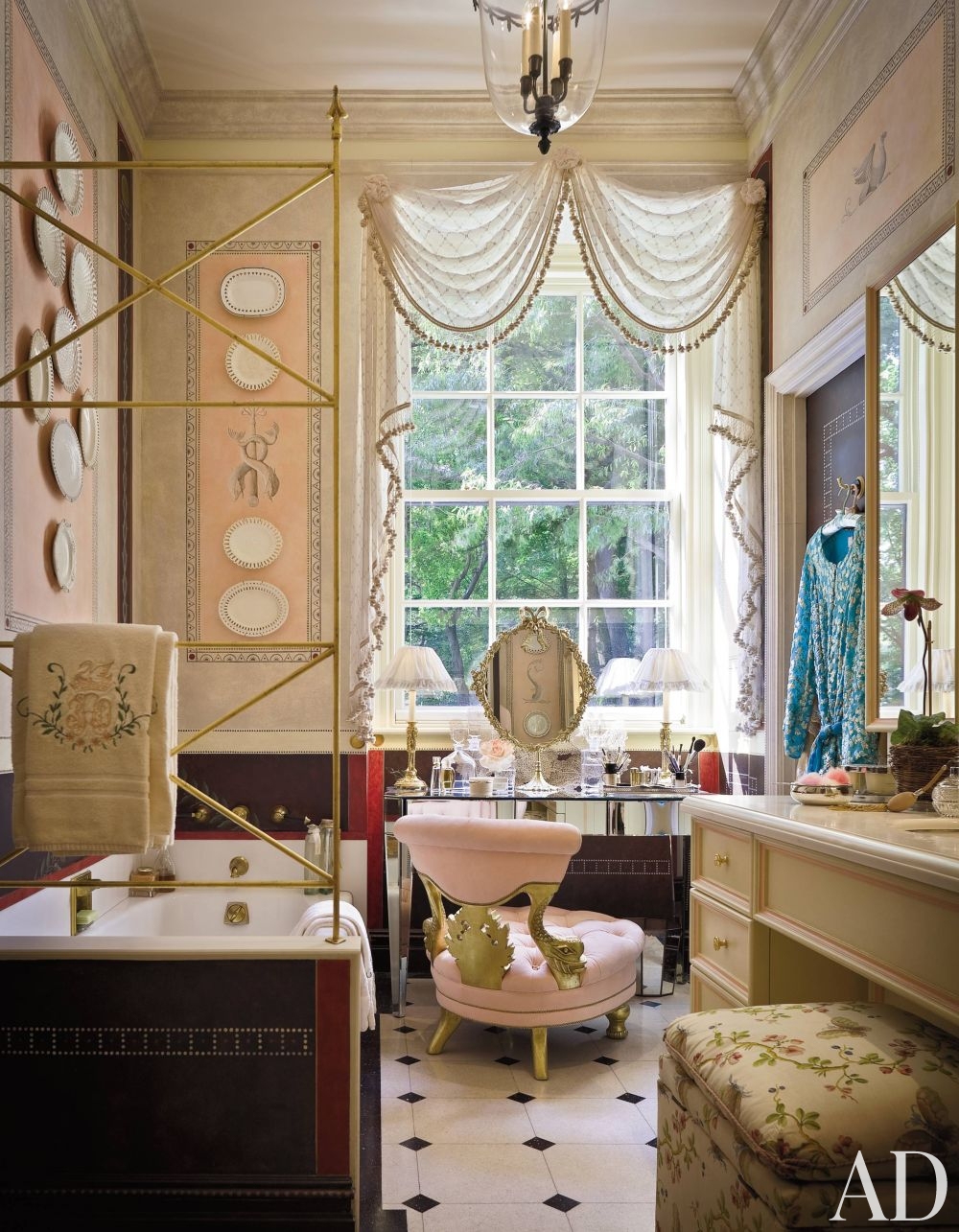 Don't Be Shy with Patterns
Pick the most extravagant wallpaper you've been dying to try and cover your bathroom from ceiling to floor. Don't worry, you can definitely get away with this since there isn't much furniture or color your wallpaper has to compete with. Pick a dominant hue in your wallpaper (in this case it's white) and use that for your ceiling, moldings, and baseboards (if there aren't already tiled like below).
Put Your Scarves to Use
Take a fancy scarf you have lying around and drape it over your vanity stool for an instant new look without the need of re-upholstering your stool. From floral, geometrics, and even animals prints, the choice is yours as you can easily switch it up no matter what your mood.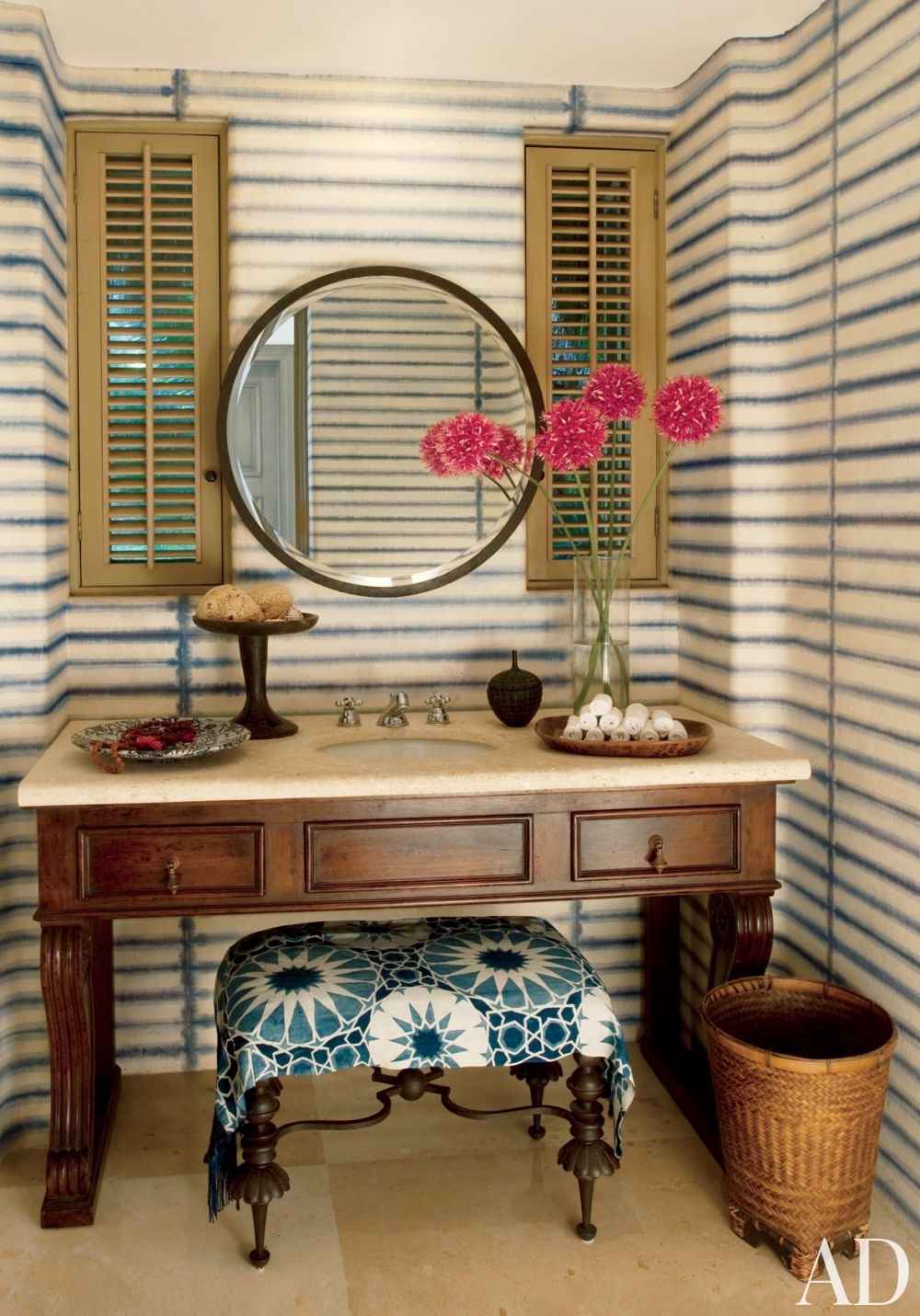 Take it to the Ceiling
If you have a room with tiles placed half way up the wall sometimes half of the wall isn't enough to make a statement with wallpaper. Wrap up the whole room across the ceiling for a dramatic, and unexpected effect.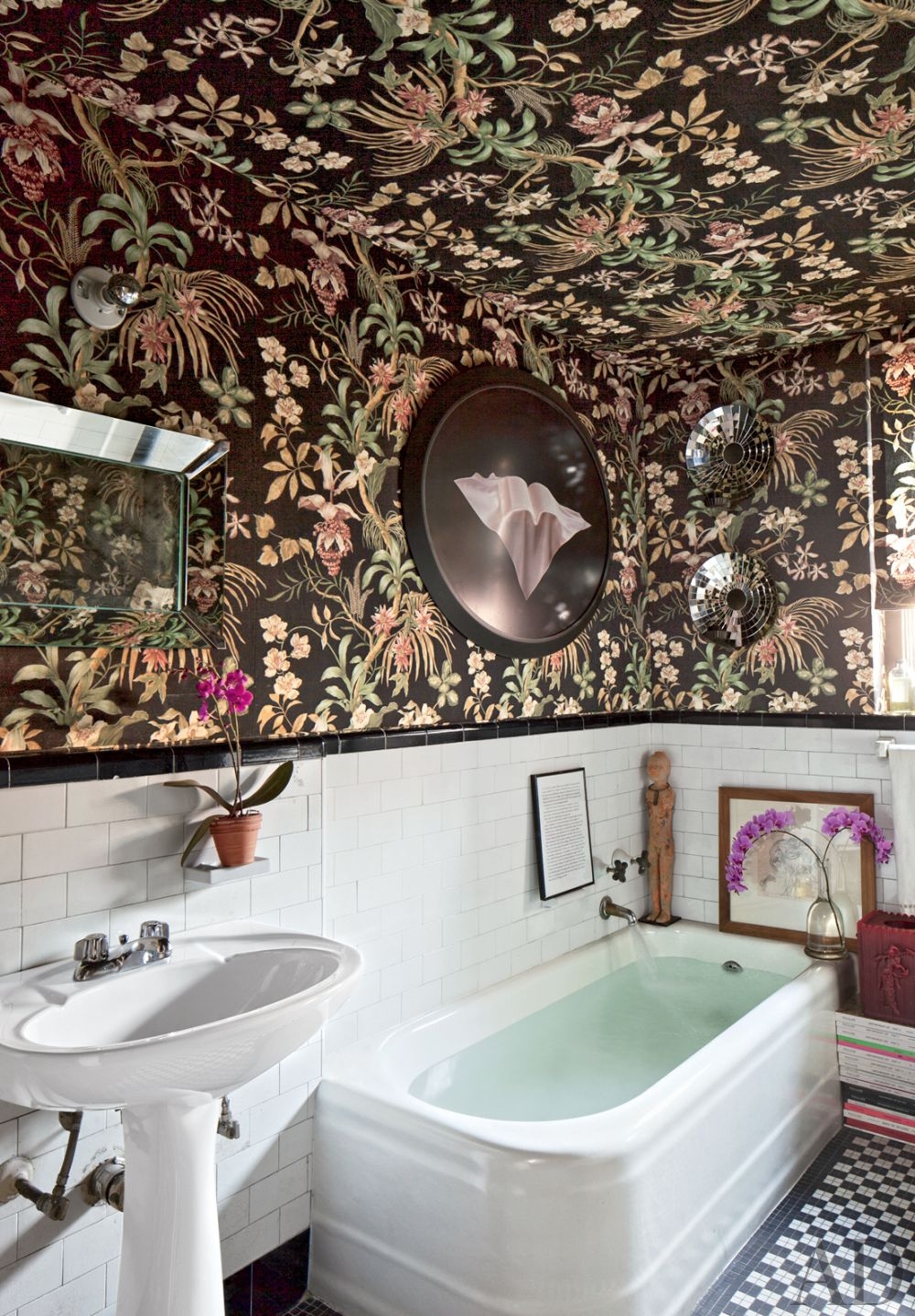 The Brighter the Better
Like the look of blue, pink, or even yellow? Use your favorite color in your bathroom but amp it up! Instead of a plain blue, think neons, or bright, electrifying blue to take your mood and style to the next level. If you are a fan of pink, don't settle for a subtle or pastel pink, think deep, lacquered fuschia to maximize the color in your space.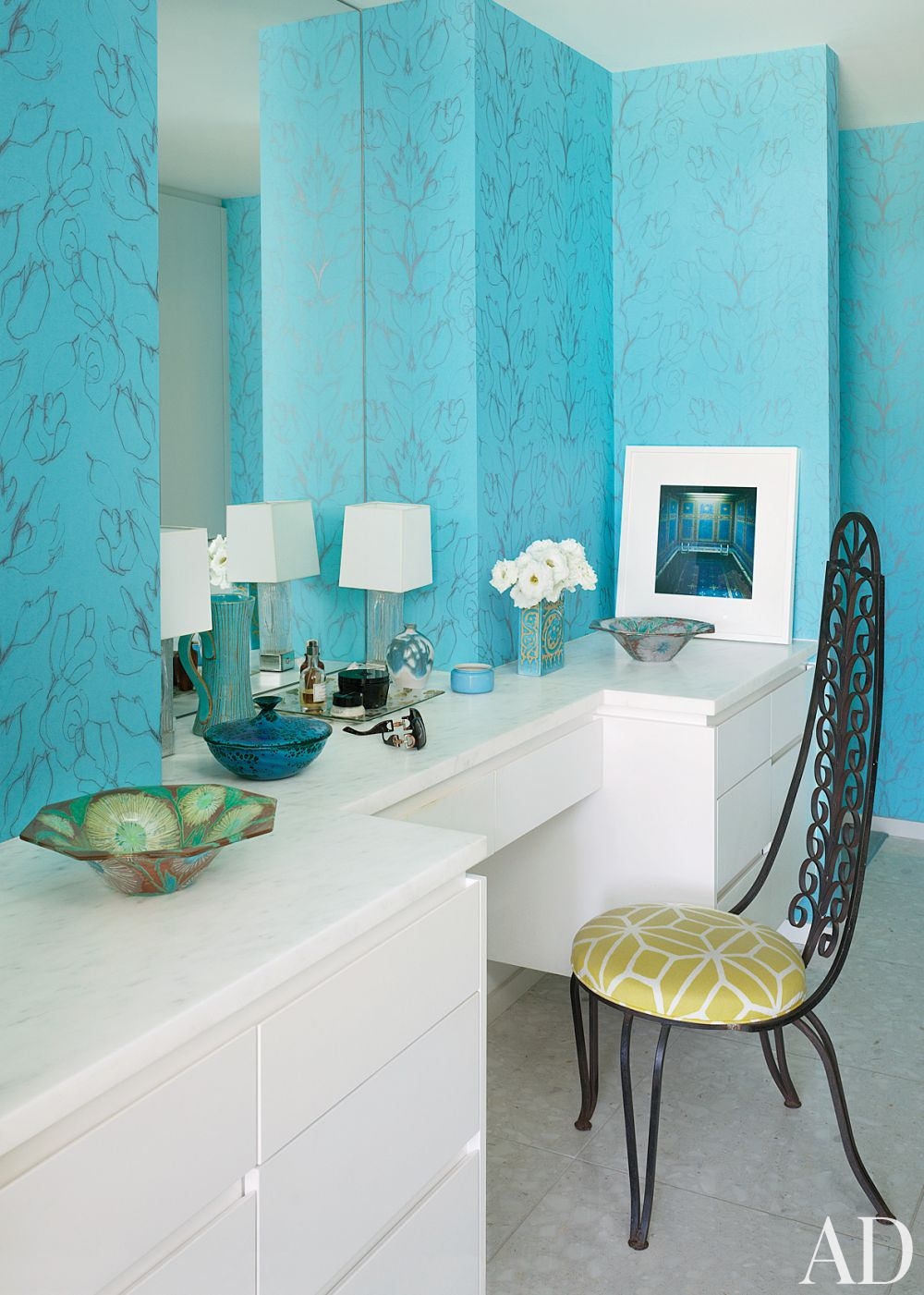 Replace Boring Lighting
Trying to mimic the look of a real life "jewellery box" is easy when you've got energetic colors, flamboyant textiles, textures, and of course – great lighting! You can purchase a small, pretty chandelier like this one from Ikea and instantly give your bathroom a sophisticated ambience.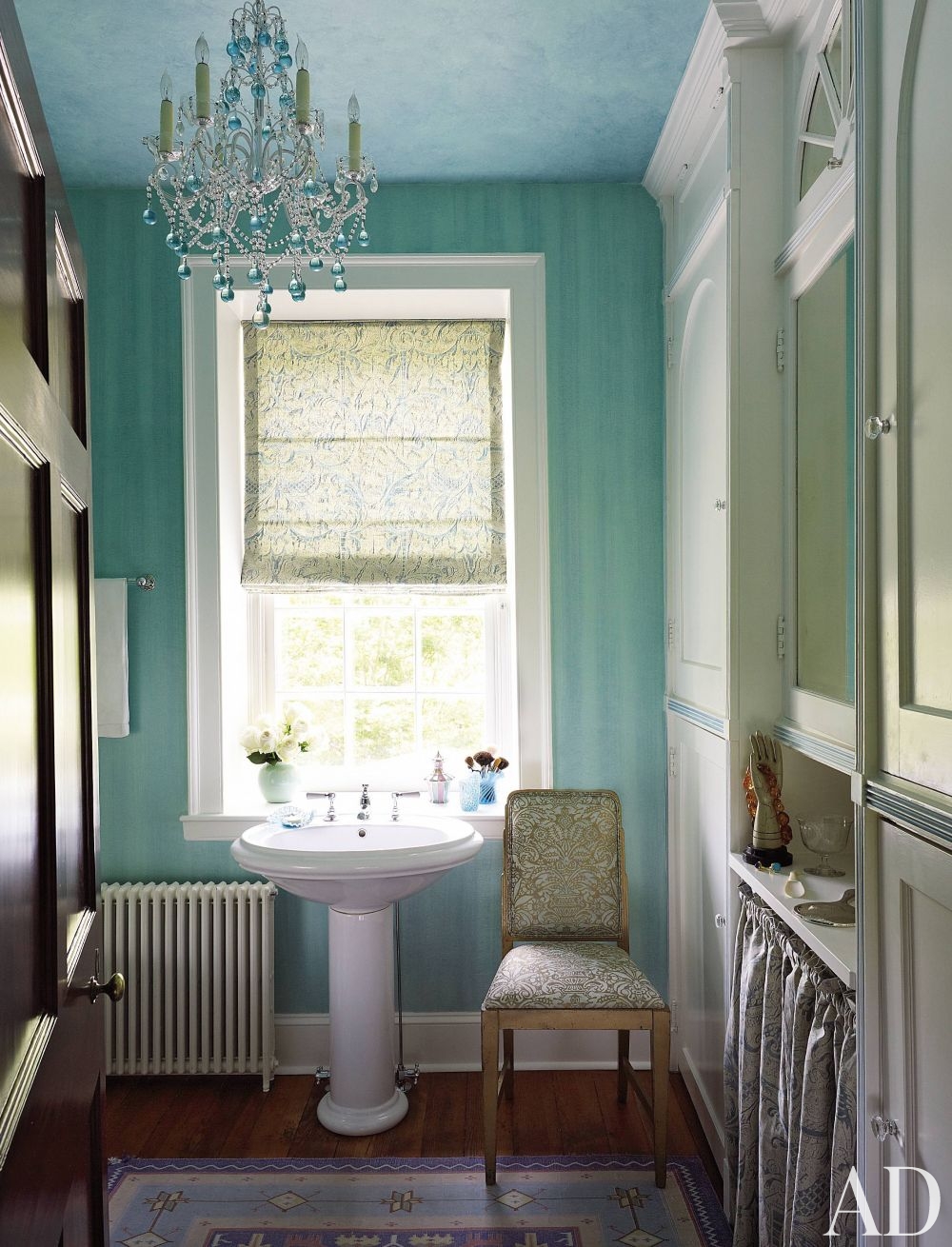 Layer it On!
Instead of having your usual pre-cut "builders" mirrors in your washroom, create some interest by layering on another artistic mirror or a mirror with an unique frame. You can also install wall scone lighting over your mirrors for a nice layered effect.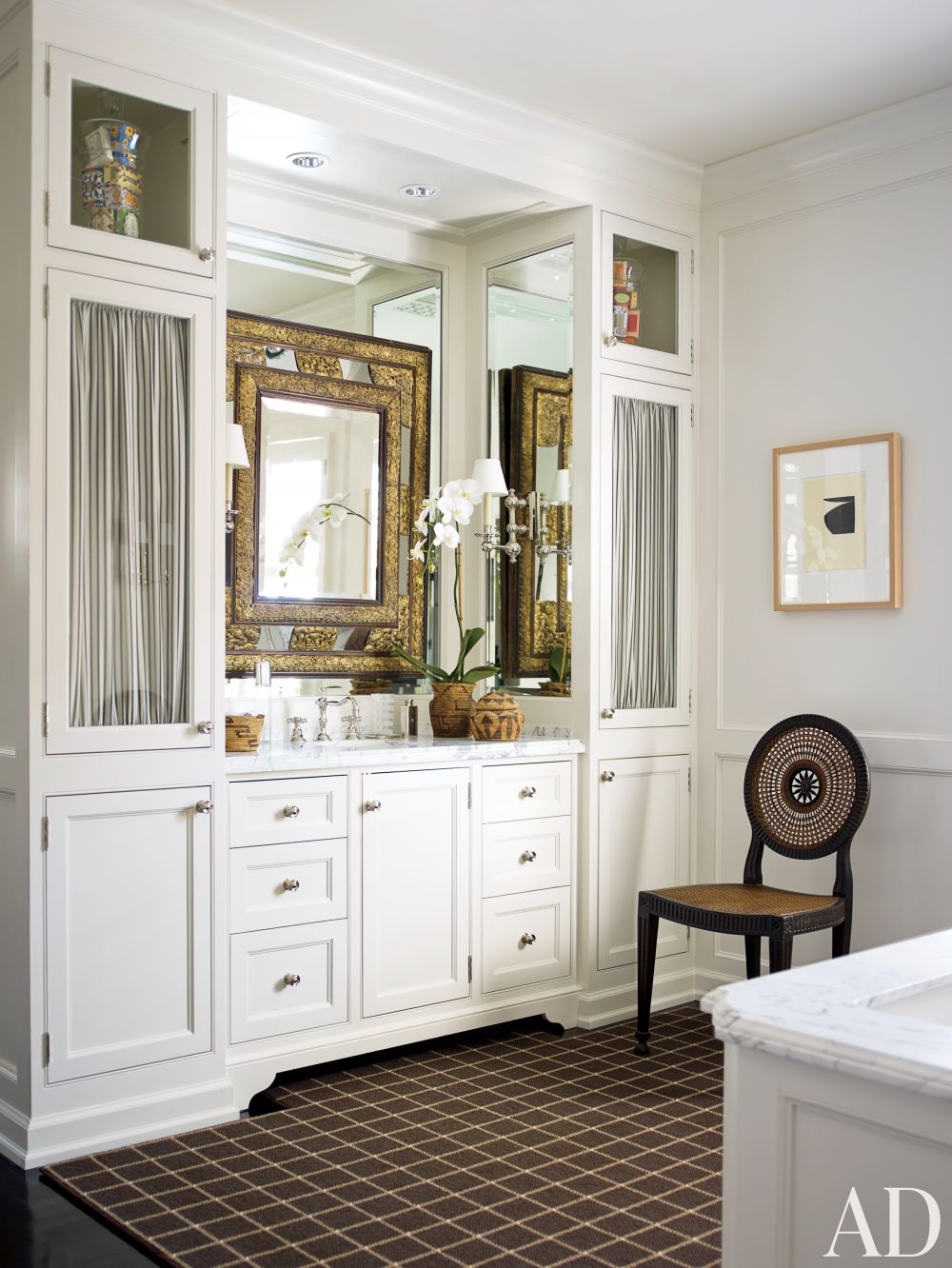 Use Unique Space Dividers
Curtains and wall screens make perfect dividers between a dressing room and a bathroom or walk-in closet. Install tie-back curtains for a luxurious look instead of standard doors and make sure to hang long, heavy tassels for an extra touch of class. Get rid of your shower curtains as they tend to close up a space and opt for a glass screen. This way you can play up with the colors on your walls and also through your accessories.