Turn regular snapshots into works of art with one of our favorite canvas printing studios: Canvas Discount!
Putting those amazing photos you have saved on your computer or iPhone on display in your home has never been easier! Canvas Discount, is a premium printing studio that transforms your favorite photos and pictures into artwork by printing them onto high quality artist cotton canvas. All those selfies, snapshots from your last vacation or family photos can now actually be turned into your own personal Picasso!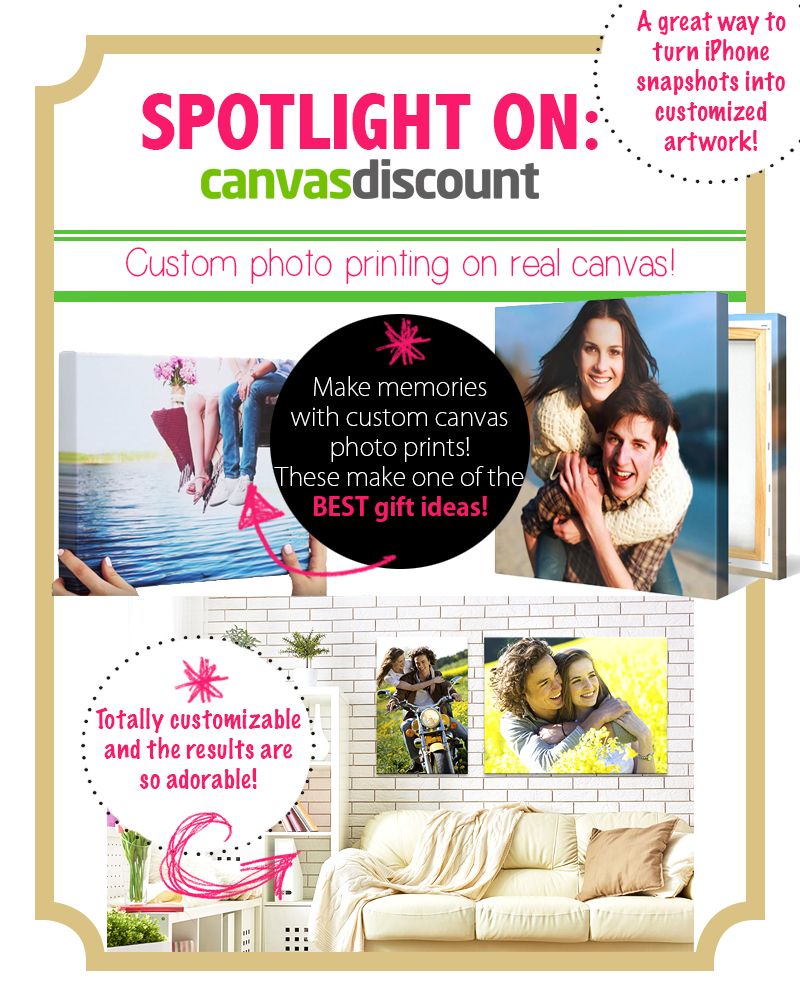 I have so many amazing photos on my computer that don't ever get a chance to be shown off, and turning them into instant artwork is not only a great decorating idea, but it also gives your home a personal and customized feel. I believe in great design, but I also believe in adding personal touches throughout my home to make it actually feel like a real home.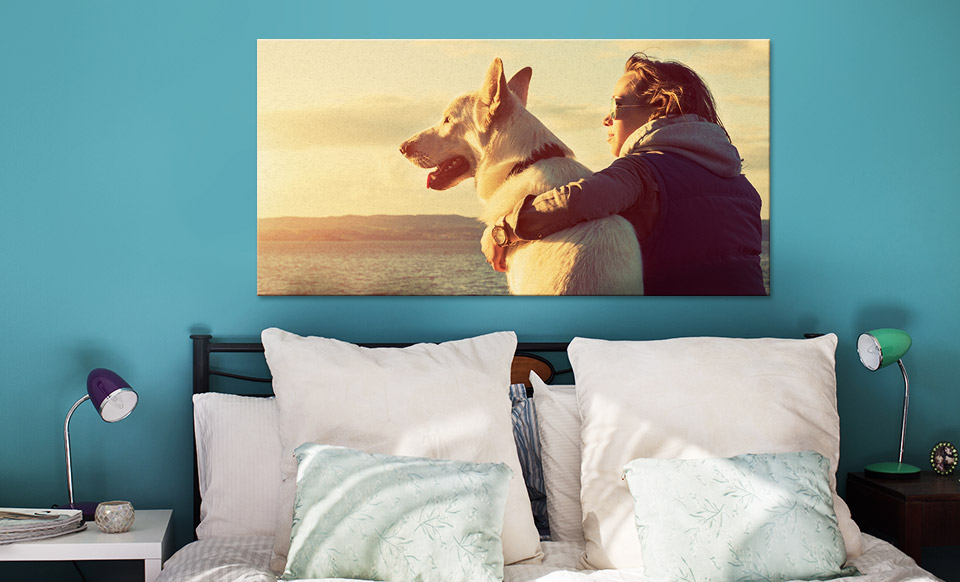 A collection of pretty photos in frames looks pretty, but a large customized printed canvas makes a statement and focal point. When decorating, I usually go by this rule: 1 large decorative piece makes a statement meanwhile a collection of smaller pieces simply ends up looking junky.
So what makes printing on canvas so great? Printing on real canvas adds a personal touch and it's also a precious way to treasure great memories and beautiful photos. Not to mention, it makes an amazing birthday or wedding gift!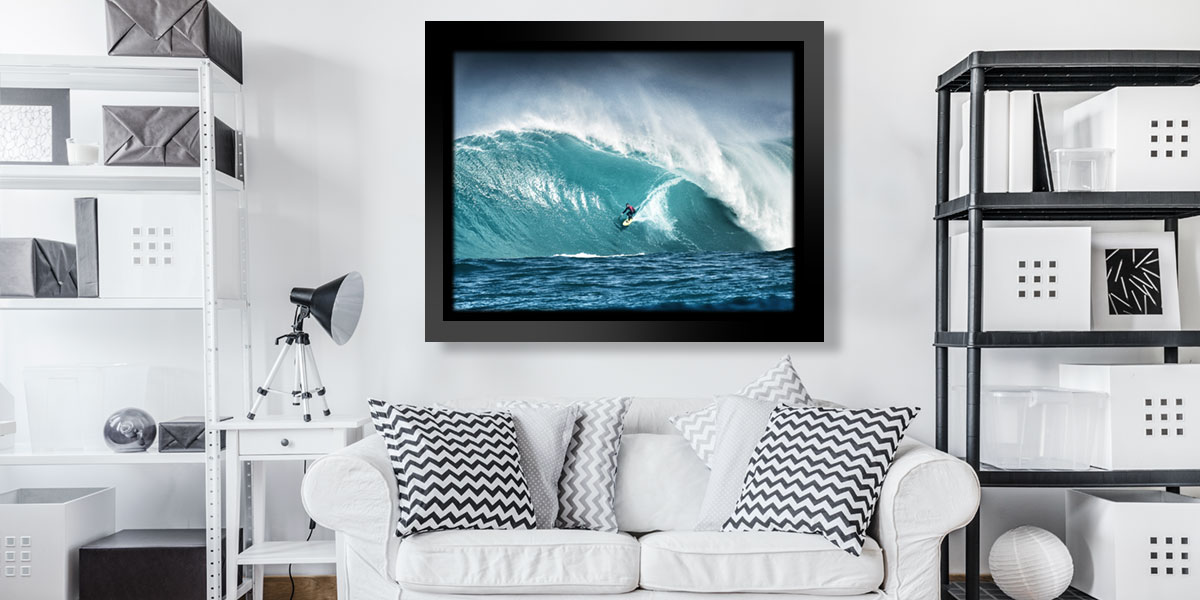 Canvas Discount has tons of affordable cheap canvas prints that come in a variety of sizes and frames. To ensure the best quality artwork, Canvas Discount uses high quality semi-gloss canvases designed specifically for canvas printing. The latest HP Latex inks are used during their printing process which makes sure your photos are fade resistant for up to 75 years! The artwork is made on sturdy .75" or 1.5" wooden stretcher frames that are of the highest quality.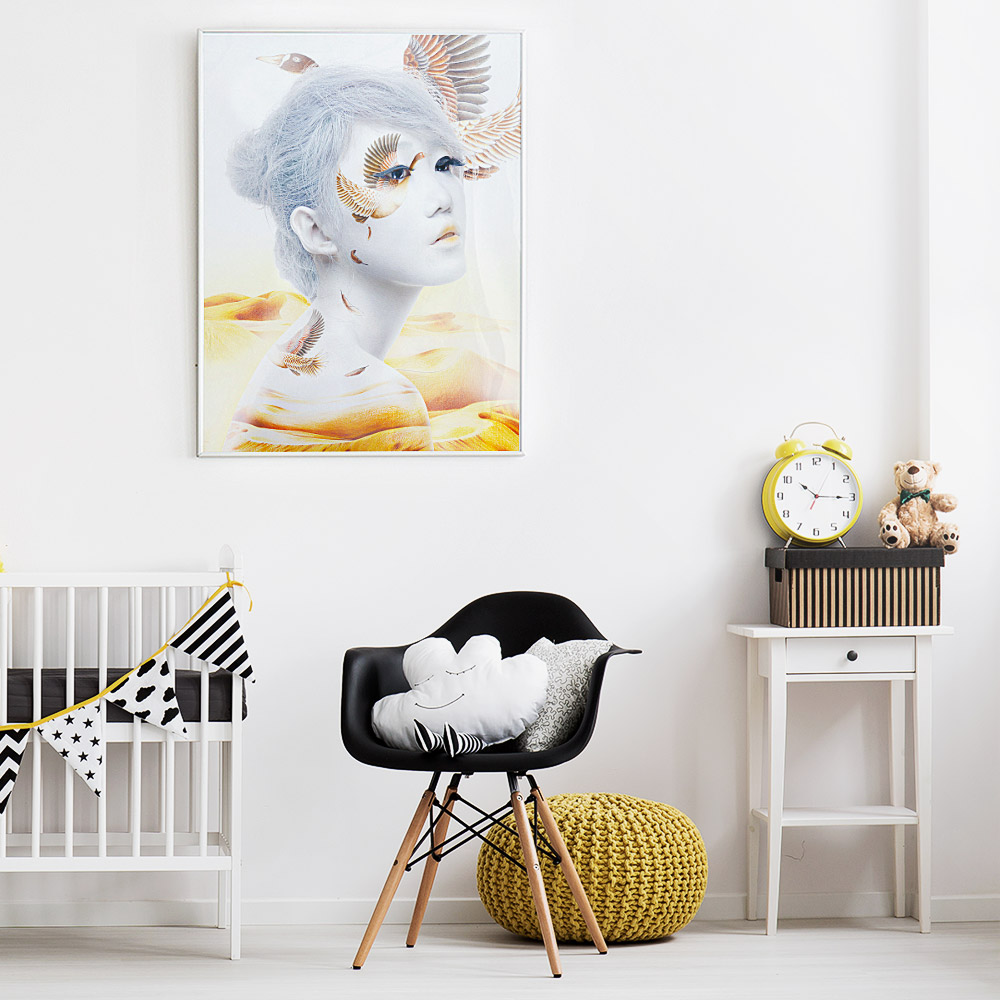 Another thing I really love about ordering from Canvas Discount is that it's super easy! Just upload your photo, choose the right format, and then get it printed! So what are you waiting for?

Head on over to Canvas Discount to start
making your own customized artwork!