Farmhouse sinks are really hot right now, here's what you should know before installing one!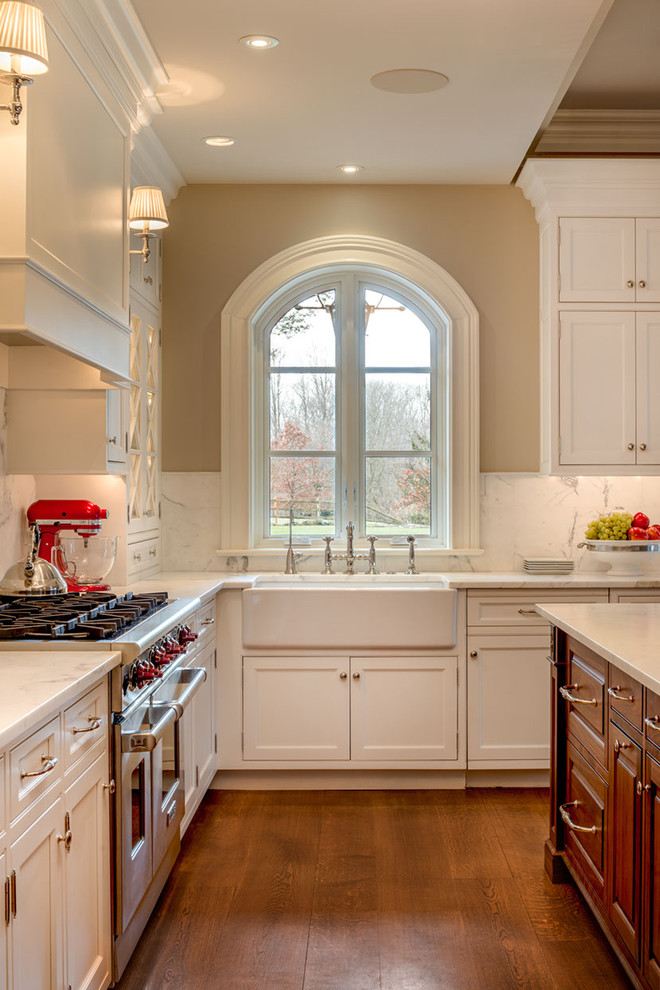 Archer & Buchanan Architecture
Farmhouse sinks, or apron-front sinks, have become a popular choice in the kitchen for their classic look and versatility. What you may not know is that there are some elements of the farmhouse style sink that can make installation a bit tricky. Most issues can be worked around, but you need to be aware of them first. Make sure to keep these points in mind:
Farmhouse Sinks Are Large
Having a really deep sink can be an advantage in a lot of ways, like when you need to wash or fill a big pot. A deep sink also means lost space underneath for storing things such as cleansers and kitchen accessories. You're likely to have only 12 inches of space beneath a farmhouse sink when all is said and done. Another consideration is the oversize width of an apron-front sink. They can be anywhere from 20 to 36 inches wide. If you're considering a larger-sized sink, you'll want to make sure there's enough room in your kitchen.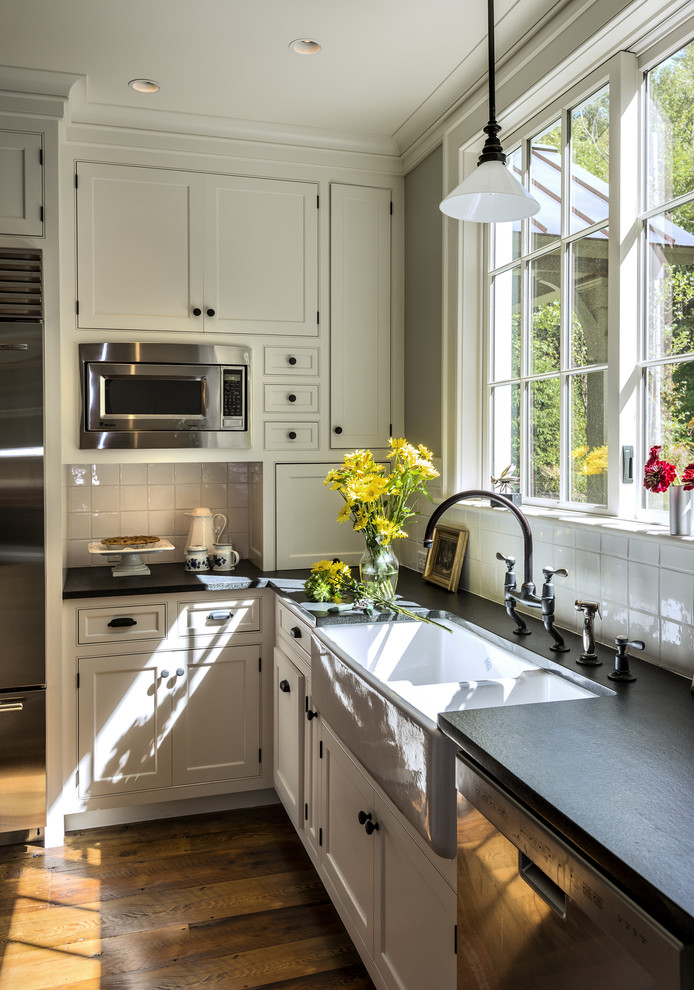 Crisp Architects
They Require Support
You may not have considered the fact that farmhouse sinks are heavy, likely four or five times the weight of your old traditional sink, depending on the material they are made of. So it's important to support the framework around the sink with a brace or bracket. Be sure to read the sink manufacturer's instructions for installation. There should be tips inside for how to provide the proper supports.
Conneticut Stone
Placement Issues to Think About
You have to decide how much your new sink will protrude above the counter top and in front of it. You have three options: Drop-in, undermount and integral. The rim will be visible above the counter with a drop-in. An undermount sink, as the name implies, is one in which the rim of the sink is mounted under the counter. An integral mounting sits flush with the counter top and is best for when you are installing both new countertop and sink.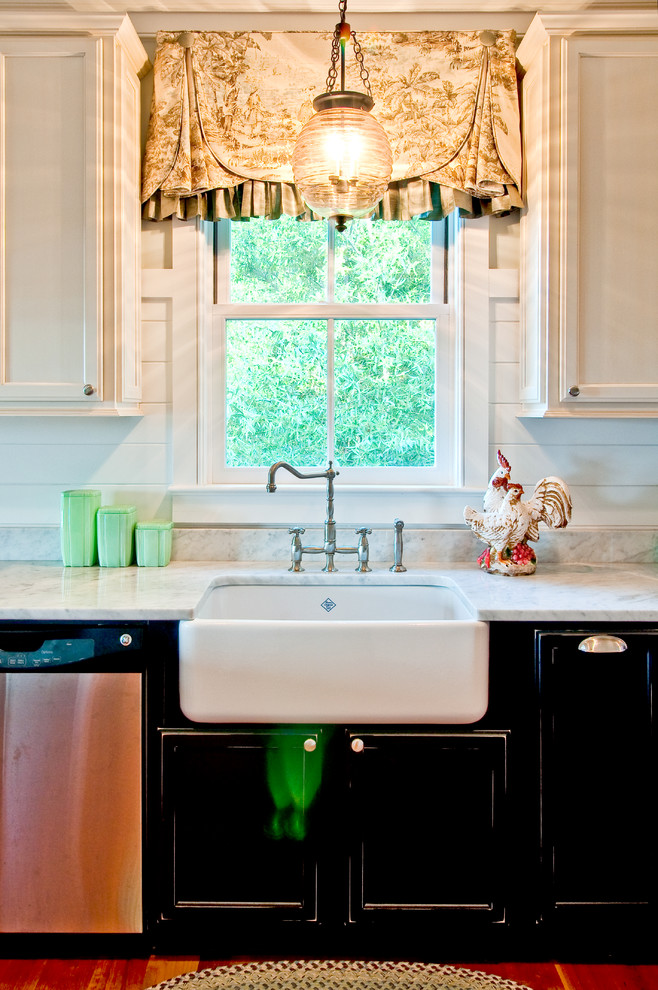 The Middleton Group
Keep in mind that the term "reveal" refers to how much of your sink shows in the front. With a positive reveal, most of the front surface is showing. A neutral reveal is when the sink's inside surface is flush with the counter. Finally, a negative reveal is one in which the entire front of the sink is obscured by the counter.
You'll Need to Choose a Material
Apron-front sinks can come in a variety of different materials. Deciding which one best fits your lifestyle and your kitchen's decor can be a big decision. Some of the more popular materials from which to choose include fireclay, copper, stainless steel and granite. Consider which color and texture best fits the theme of your home and which material fits into your routine. If you're busy and on-the-go often, you may not wish to choose one that requires polishing, such as copper, although some people like the nice patina formed as copper ages.
If you are looking for a new countertop to complement your farmhouse sink, check out our post on maintenance-free quartz countertops!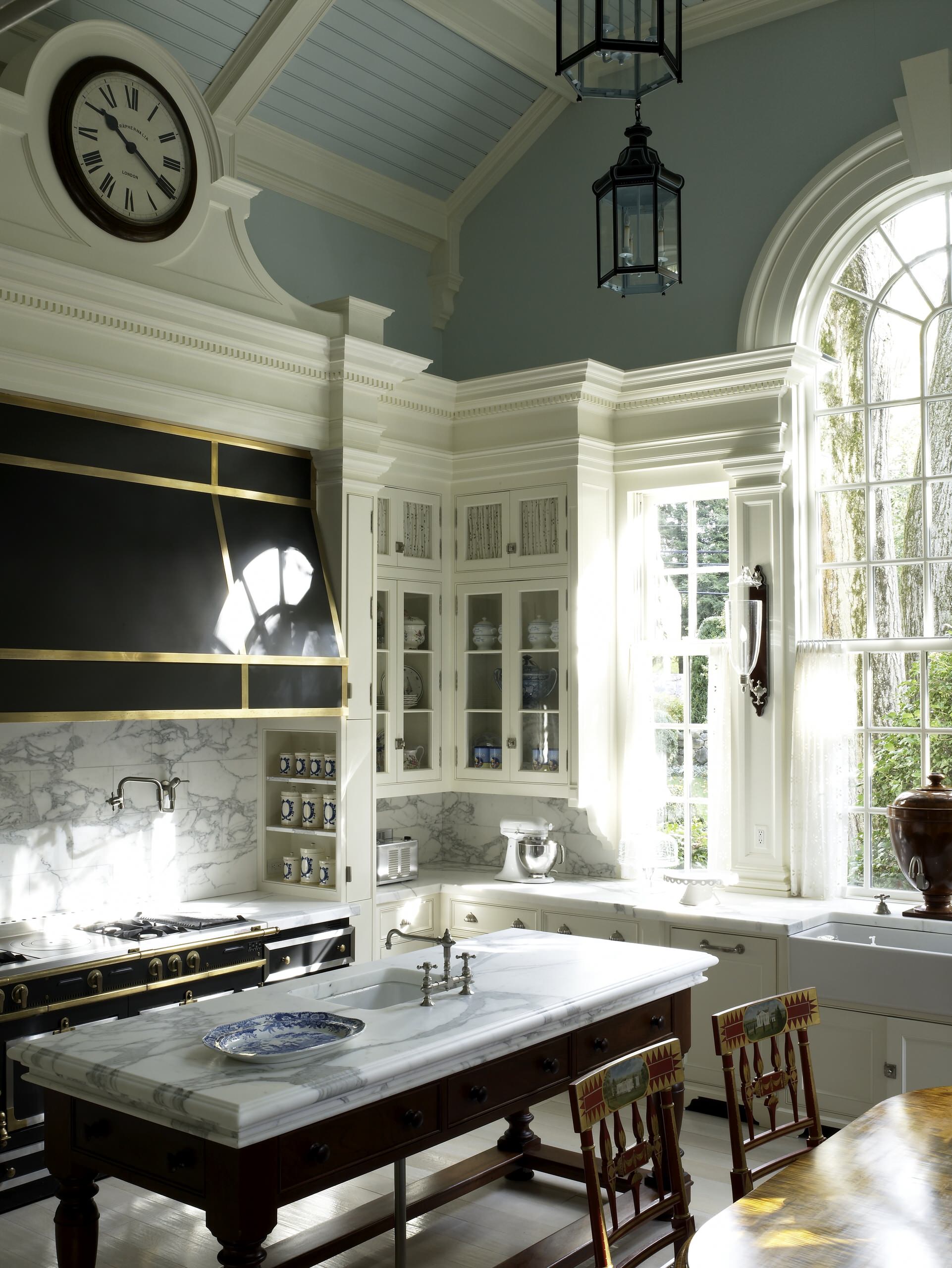 Anthony Baratta LLC
Will a Single-Bowl or Double-Bowl Work for You?
People often think of the large traditional single-basin farmhouse sink their grandmother may have had when they consider this type of kitchen fixture. However, you can actually choose a single-bowl or double-bowl sink in the farmhouse style. There are pros and cons to each choice. Many of these boil down to personal preference.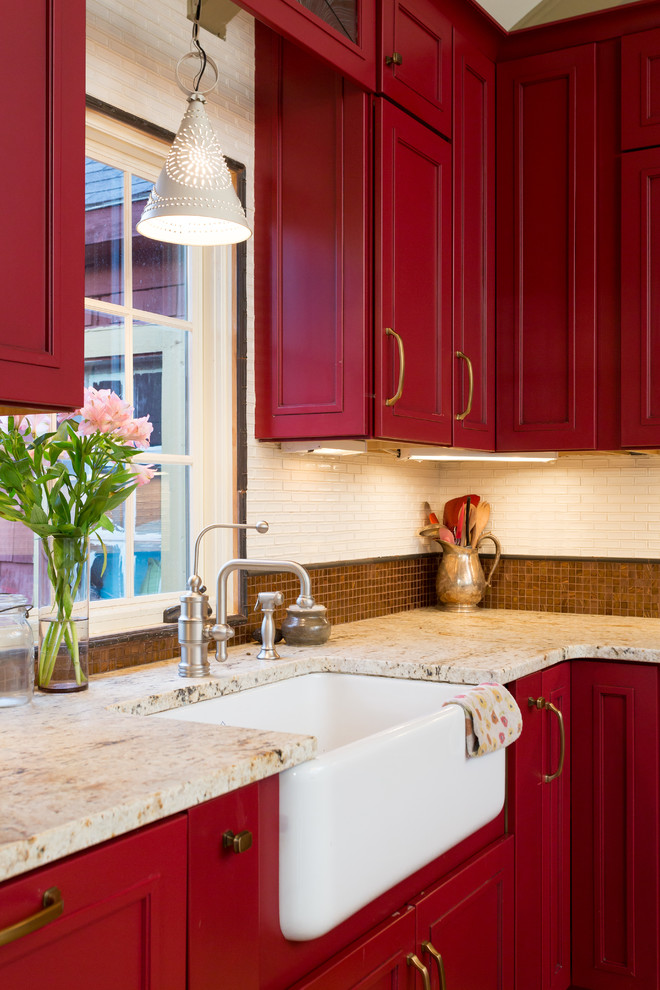 New England Design Elements
If you decide to jump on 2015's trendy bandwagon, make sure to keep these points in mind when choosing your farmhouse sink. If you decide to shop online, look for reputable sites such as ShopHahn.com, which can provide you with a multitude of quality options!