There are so many summer DIY projects using wooden pallets, here are some that really stood out to us!
Another mans trash is another mans treasure! Wooden palettes have long been considered trash until the palette DIY CRAZE started. From swinging garden benches, picnic tables, full patio furniture sets, and even using them to build your own deck, palettes are not only in-style but also super affordable. We searched the web to find some irresistible pallet DIY projects:
DIY Palette Patio Furniture Set
This palette patio set is an ingenious way to repurpose junk into something new again! Who knew pallets could look SO good? Aniko from Place of My Taste blog used her creative DIY thumb to turn old palettes into upscale garden and patio furniture. Take a look at the whole tutorial, step-by-step right here.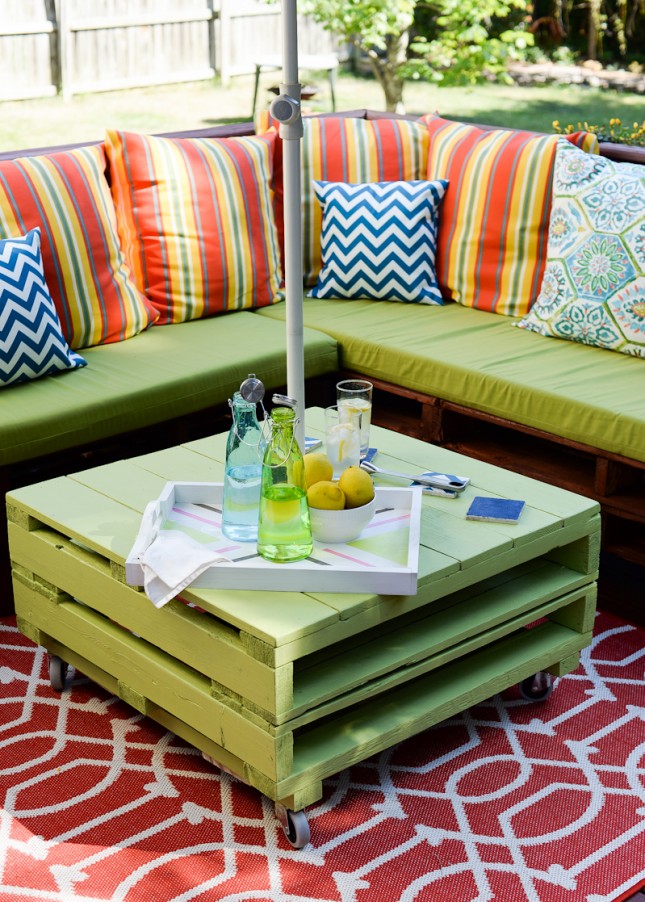 Instant Palette L Section
If you are looking for an instant DIY project, this one is perfect as there really isn't any steps involved. All the materials you need is wooden palettes, the standard 48 x 40 pallets size. Simply stack your palettes in an L shape to create a L section sofa. Then, pile on your cushions and get comfy!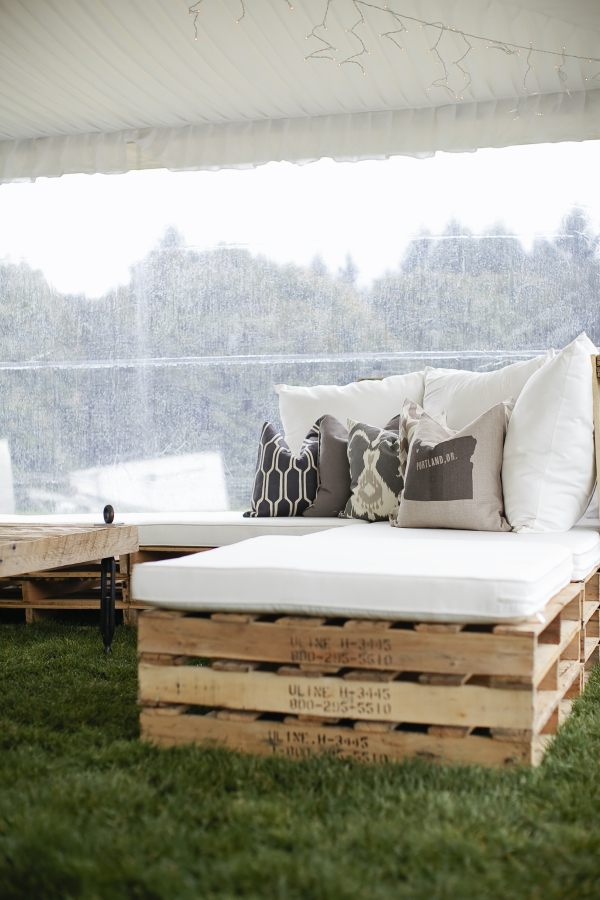 Yasmin Khajavi Photography
Pottery Barn Coffee Table Knock-off
This beautifully crafted coffee table is made out of – you guessed it wooden palettes! Who would guess that you can make something otherwise considered to be garbage and scrap wood into something so expensive looking. This project will really help you save hundreds of dollars at Pottery Barn. For the full tutorial on this amazing transformation, visit Pallet Furniture Projects blog.