They can cut your utility bills in half, amp up your security, and so much more! Replacing your windows is at the top of our list this fall – find out why below!
Old Windows Blow Up Your Heating Costs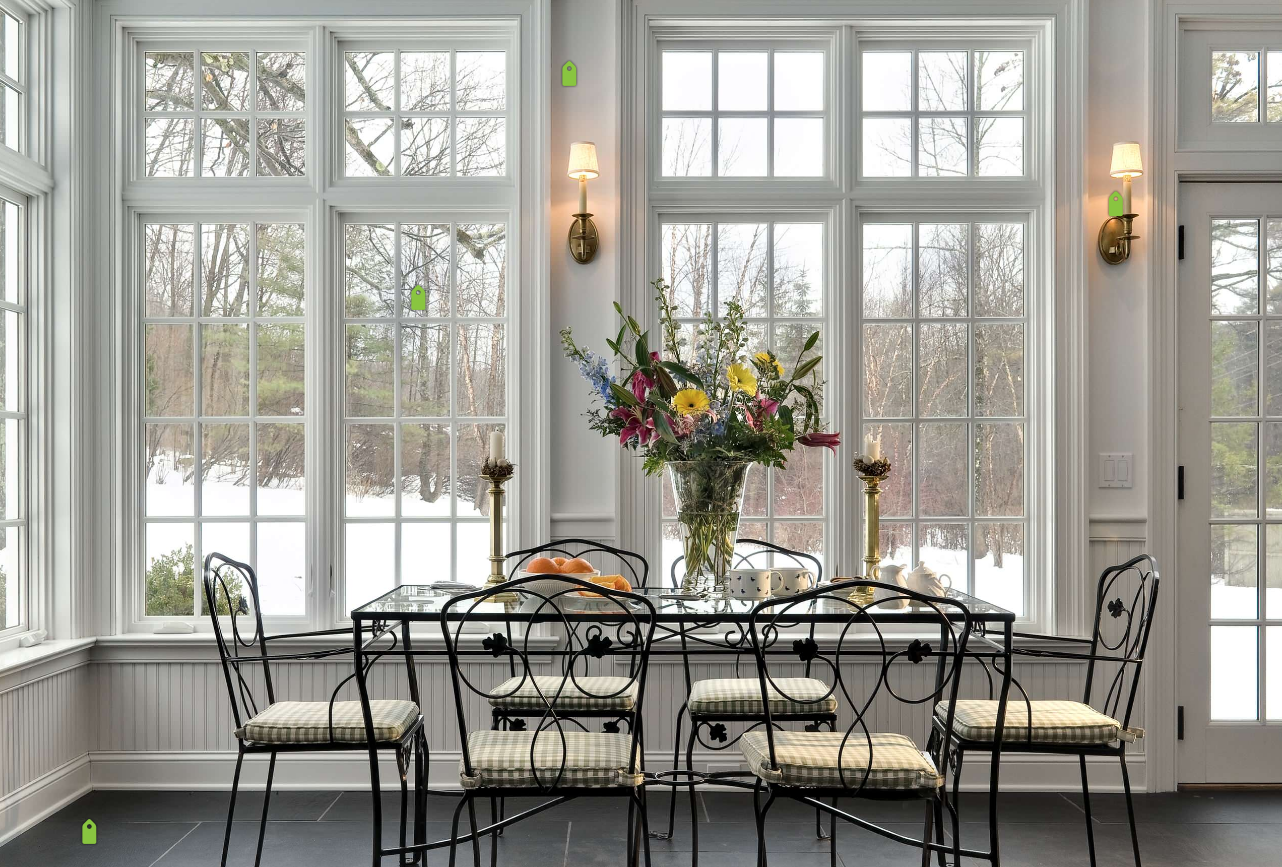 Photo: Crisp Architects
The winter weather is quickly approaching making us re-consider giving our old windows another chance this season. Even though they aren't cracked, still look descent and work fine – they are definitely a big contributor to heat loss. Taking the cheap route by not replacing your windows can save money today, but will rack up bills in the long run. To reduce your window heat loss 10%-20%, consider installing storm windows. These should include weather-stripping at all movable joints, be made of strong, durable materials, and have interlocking or overlapping joints. These aspects all help seal in the heat and seal out the cold.
The Right Windows Increase Security
Good windows and doors are amongst the first lines of defense when it comes to security. As expected you can't install a security system when you have old windows with broken frames, rotten wood and broken glass. Your windows ought to be the first priority before you think about the security system. There are tons of vinyl windows you can choose from on the market that will match your home's current style. I recently purchased customized windows from Euroseal windows in Burlington that were delivered to me and installed. My heating bills have gone down as well as my cooling bills in the summer. It's a win-win situation!
Energy Efficiency and Good Aeration
Energy efficiency is very critical especially now that energy is a huge concern in the current day. Good aeration is equally important for health purposes and maximum comfort. If you're using those tiny windows that does not sufficiently serve your aeration needs, its time you thought of better windows. These can save you lots of cash in terms of energy and save you from respiratory related infections.
Stylish and Elegant Looking Home
Nowadays, no one wants to be left behind when it comes to adapting to new trends. The situation is no different when it comes down to properties or housing solutions. You don't want to appear like the odd one out when all your neighbors have trendy up-to-date windows and doors.
Protection Against Wind, Rain, and Storm
Heavy rains are a threat to poorly installed, loose windows. During stormy weathers, leaking, broken frames and glasses might cause rain leakage into the house. This can lead to even more damage indoors and is a huge negative if you are trying to sell your home. Avoid this by replacing old windows with updated and more modern windows like those from Eurosealwindows.com – a windows replacement company that will offer you a wide range of quality windows to suit your pocket needs.
Frost Clogging
Nowadays, there are a wide range of windows that's specifically designed for certain purposes. Frost clogging is a common occurrence in colder regions during the winter. If you're still using one of those windows that can't overcome frost, you may want to consider purchasing frost-proof windows which also help keep the cold out of your home.