Wall decoration isn't a necessary element of a home interior, but with quality artwork hanging on your wall the whole interior looks much better!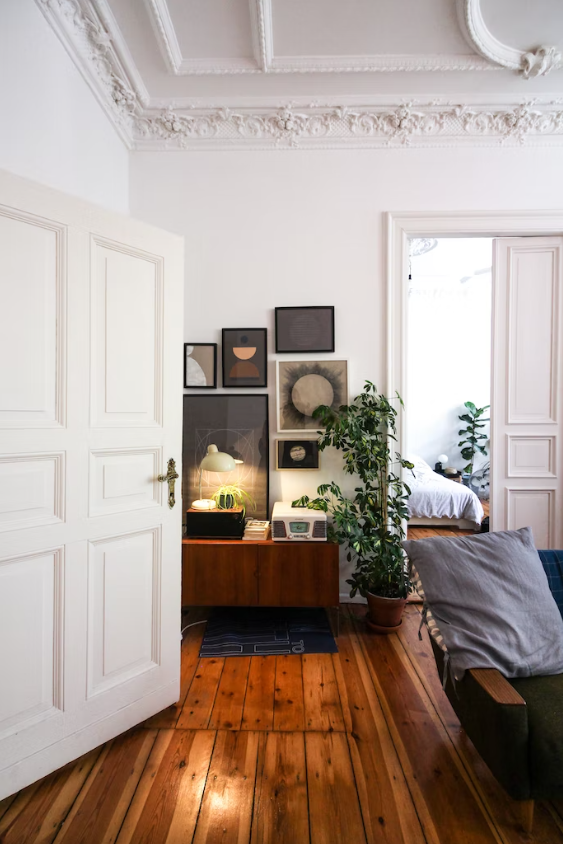 Photos By: Stock Images
A print is a thing that pulls the interior together, and ties with the colors and similar shapes repetition It also shows a sense of the owner's taste and makes a room more personal reflecting ideas and liking of a person living in the space.
There are so many decorative solutions, which one to choose? With lots of wall decorations that differ in color combination, themes, and style, how is it possible to find the one? In this article, we are going to show you the main criteria that help you to find your perfect print and transform your dwelling into a cozy and inviting home.
Decide Where You Want to Hang Wall Art
The first thing you have to decide is a perfect spot to place your decoration. It seems that the only possible choice is hanging it on a blank wall, you actually have more options than that. If your apartment is small, you value each centimeter of it and have vertical storage, for example, it seems not practical to put a wall art instead of shelves. You can simply lean your canvas, and place it on a bench or shelf. Such a trick will make your interior unique and print will immediately draw your guests' attention. It is a great way to create a focal point and add character to the place.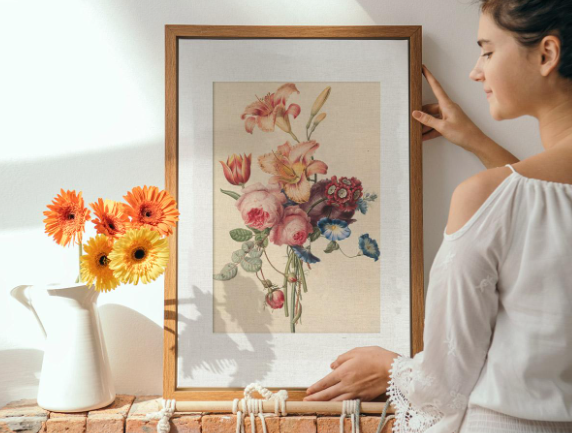 Decide the Size
Depending on your room, you can go with different variants of wall art. For tiny spaces, it is reasonable to get a small wall decoration. For spacious rooms with empty walls or for rooms with medium square footage, you get more options.
Oversized artwork. Huge wall decor adds a luxury vibe to an apartment. Choose a theme and scheme that goes with the atmosphere of your dwelling and make a great change in the overall look.
Multi-panel canvases. Split panels work best for any interior style. There are different sizes and numbers of panels. You can choose a diptych to add symmetry to the room. Selecting three, four, or five panels is useful to achieve one of the basic design rules – the rule of repetition. Multi-panel option is easy to transport and hang, each piece appears as one picture but combined together they give the whole image.
Panoramic prints. If your space lacks a focal point or is in need of visual interest, panoramic wall art will help you cope with the task. Such artworks create a continuation of space. Among the most popular themes are cityscapes and landscapes that invite the outdoors in. You can check a collection of stunning prints here.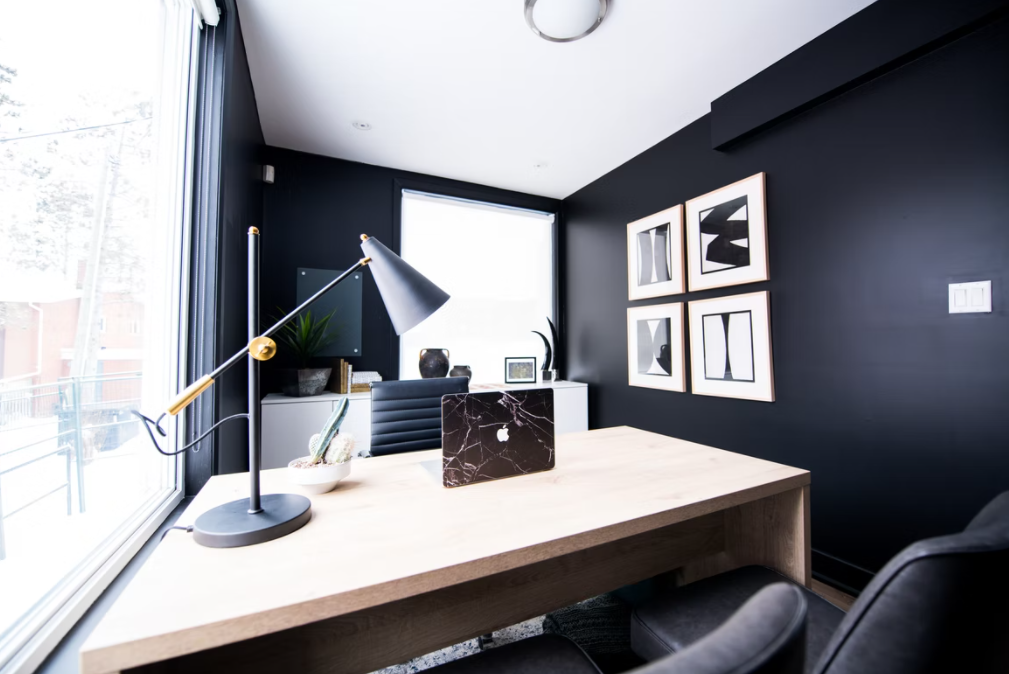 Choose the Theme and Colors
As for the theme, you can choose anything you want – from landscapes with inspiring nature and world wonder to abstract pieces that refresh your interior and give it color. If you do not know which theme to choose, stick with the time-tested ones: nature, hobbies, cityscapes, and minimalism. Of course, you have to consider your interior style and select a decoration that would complement it, not contradict it.
Contemporary houses would benefit from abstract pieces with a pop of color. Minimalist rooms look great with simple black-and-white or monochrome designs, geometric prints, and inscriptions. Classic and traditional interiors would feel right with a panoramic landscape that offers amazing views. Rustic homes seem to have their best look with the wood decoration. Bohemian style can be complemented with a mid-century modern print, macrame, or woven wall hanging. And decoration with an emphasis on nature and ecology makes a perfect addition to a Scandinavian dwelling.
Consult the color wheel and find a perfect color to complement your dwelling. It could be a complementary or contrasting scheme that highlights your taste. Artworks help to introduce an accent color to the place and make the whole room more vibrant and lively. Another way to make things right is to look for inspiration – check the interior designs and color usage in spaces similar to yours.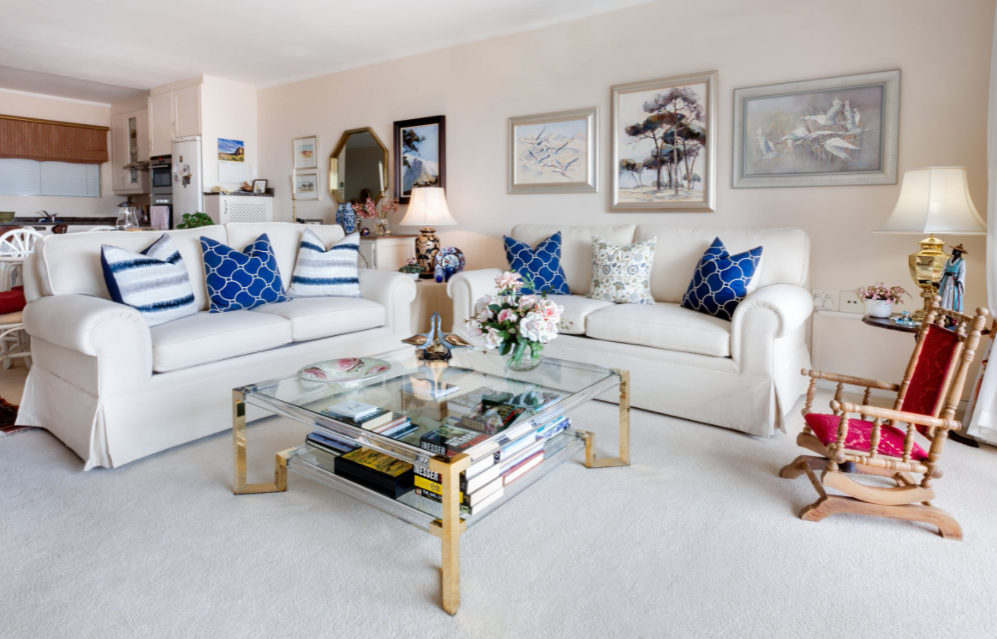 Mind Art's Purpose
Each artwork has its own vibe and effect on both the space and your mood. With the help of art, you can make your home a relaxing place to spend your leisure or turn your office into a productive space to work.
Bedroom. A bedroom is your sanctuary where you can get personal with the artwork you want to hang and therefore see every morning and night. It is room to relax and escape the stress of every day, so you might want to keep it just like that. The best choice for a bedroom is soft abstract pieces, landscapes, and nature that unwind your mind. Create a calm atmosphere that helps you to fall asleep at night and makes your awakening more pleasing.
Living room. A place to experiment and show your style. Create a gallery wall of your favorite pieces varying in materials and sizes or stick to the oversized decoration hanging above the sofa. Canvases combined with prints and posters work just fine.
Kitchen. The key is to remember the practical side of the artwork to be displayed in a kitchen. Avoid glass frames, otherwise, it becomes grease and adds some more additional chores. Canvas print with a landscape, still life of cooking-relating images will make a marvelous addition.
Dining room. A place to gather with your family or friends is a perfect place to go bold. Graphics, abstract pieces with bold colors, or unusual hangings will make this room a favorite one. besides, you will never get tired of quality decoration.
Bathroom. People usually forget about the bathroom, but it should be visually pleasing as well. Add some aesthetics with the tranquil and calming prints with soothing color schemes. It is a perfect place to hang a small canvas and it will have a huge visual effect. It won't get lost among other decorations.
Office. Working from home can be more pleasing if you arrange your perfect workspace. Bringing inspirational prints, organizers, and calendars that help you to stay on track only adds to your productivity.
Finding the perfect wall art is easier when you know what you are looking for. Get creative and think outside of the box while styling your home and you will achieve the atmosphere you have always wanted.