The Essential Chandelier Buying Guide for Any Space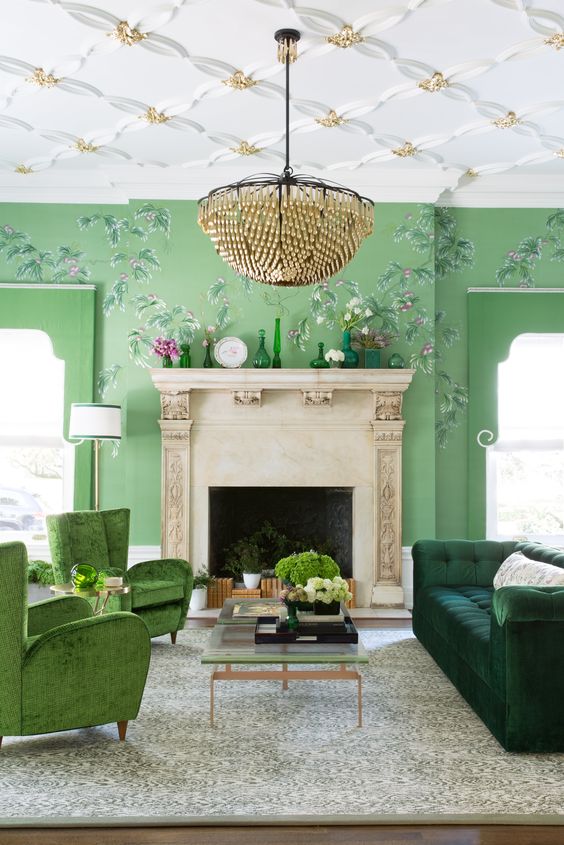 Find out how you can add a little glam to your home by finding the perfect chandelier for your space!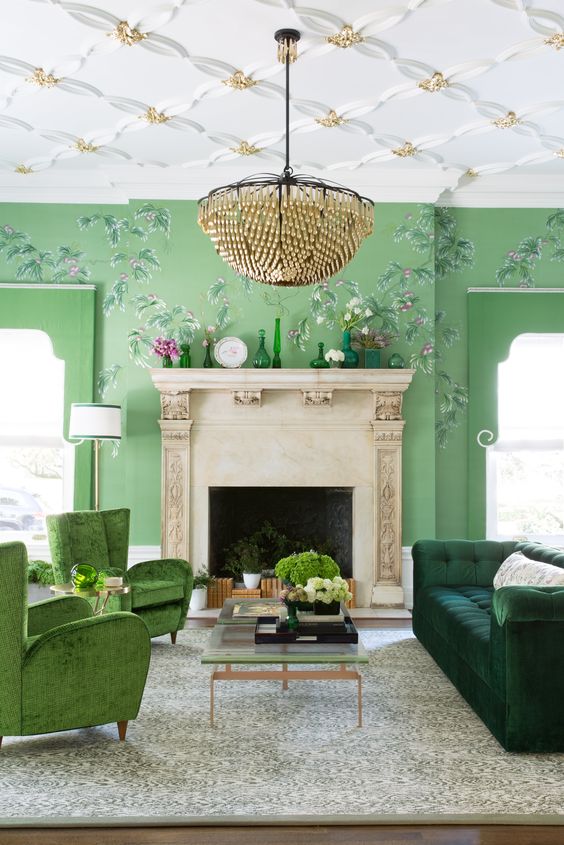 Photo: Apartment Therapy
Chandeliers have long been associated with wealth and success, often being viewed as a status symbol. What's more, a chandelier is a great way to add some glamour and luxury to your home. They are a focal point of every room they are in because of the way the glass and crystals react to the light. These days there are price ranges from inexpensive right up to thousands of dollars. The trick has become choosing the right chandelier for each individual home, one that properly suits the space that it is in.
Consider the Size
When looking to purchase a chandelier the first thing to figure out is what the size of the room is, followed by what this means for the chandelier which will go in it. Chandeliers sizes typically range from 17 inches to over 48 inches in diameter. They also can have any number of lights on them.
Small and mini chandeliers carry some of the best chandelier models and are experiencing an increasing popularity in smaller rooms because they are a great way to add personality for a limited space. Traditional chandelier locations like a dining room is best suited for a medium sized option while larger chandeliers should be reserved for formal dining rooms or grand foyers. If there is a particularly long dining table, another option is to have 2 medium matching chandeliers hung accordingly. This might better balance the room.

Photo: Lindsey Hene Interiors
A good feature that these lighting features have is that they are adjustable thanks to the chain or rod which allows them to be lowered and raised. Just make sure that they do not obstruct anyone's view or are in danger of being knocked and damaged by guests. In order to help get interested homeowners figure out what they should be looking for there is a guide of sizes below:
Room – Small              Chandelier Width – 17"-24"    Hanging ht – 28"-32"  Ceiling Ht – 8ft
Room – Medium          Chandelier Width – 24"-30"   Hanging ht – 28"-32"  Ceiling Ht – 9ft
Room – Large             Chandelier Width – 28"-48"    Hanging ht – 28"-32"  Ceiling Ht – 10ft
Types and Styles
There are a number of different styles associated with these lighting fixtures, and at times chandeliers can fit into more than one category. Think about the overall look and styles already within the space you plan to put the chandelier, and then seek out the matching aesthetic. While there are more specific design options like Asian, Tiffany, Mission, nautical, industrial, and Tuscan, the kinds listed below are a good place to start.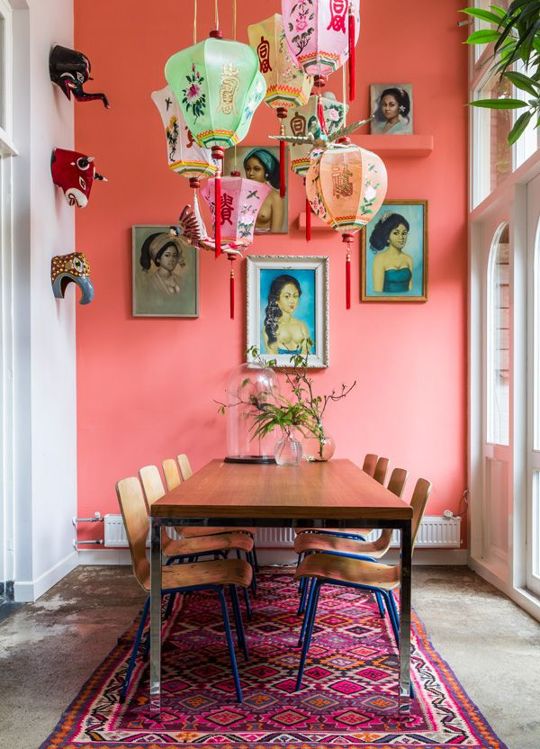 Photo: Apartment Therapy
Traditional Style Chandeliers
Traditional chandeliers are most likely the first thing that comes to mind when you hear the word. They are classic, intricate, elegant and beautiful, often covered in crystals, glass, and candles. They are the focal point of any room they are in, and are impossible to go unnoticed. These days they are available in a number of sizes, making them an option for everybody. They suit formal dining and entryways well, but can also be well suited for a powder room when the appropriate size.
Transitional Style Chandeliers
As their name might suggest, transitional chandeliers consist of designs that are somewhere between modern and traditional styles. They are not as ornate at the traditional chandeliers and are also not as edgy as modern ones. They are well suited to a minimalist room thanks to their straight lines and efficient curves. They are a sophisticated and versatile option for any space.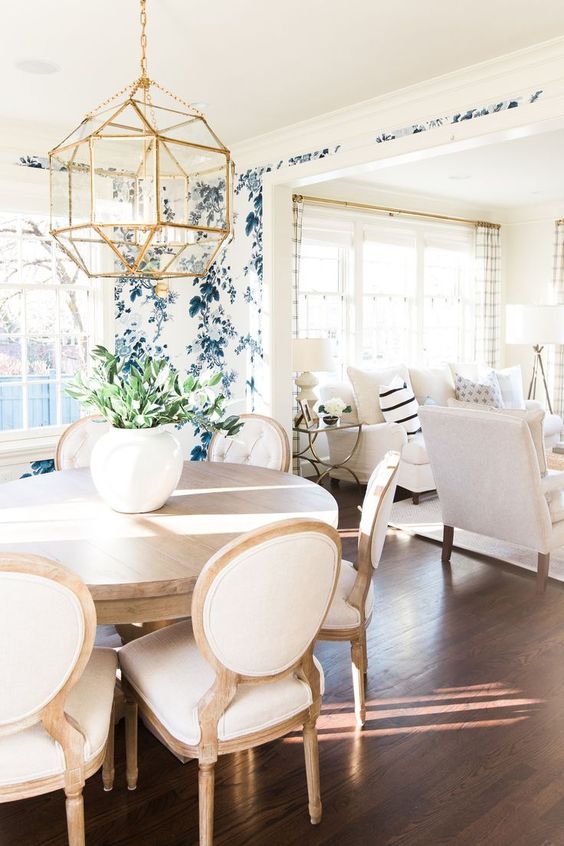 Photo: Studio McGee
Modern Style Chandeliers
It is in the modern styles that you see the most adventurous designs for chandeliers. They come in a variety of shapes and can look futuristic or even play be a play on the traditional styles with unique arrangements of the crystals. Some even use LED lights in an effort to be energy efficient and consist of recycled materials. In the end, contemporary chandeliers tend to posses clean lines, metallic finishes, and experimental concepts.
Tiered Chandeliers
The look of these chandeliers are self-explanatory. These are chandeliers that boast tiers when it comes to the actual sources of light on the fixture. They are dramatic to look at and are best suited for more formal environments. For instance, a two-tiered model would work well for a dining room while a three or four-tiered chandelier is a great option for a grand entrance. Due to the fact that they are tired, this type tends to be more common in the larger sized chandeliers. There are however options for small and mini-chandeliers, they just require a little more hunting out.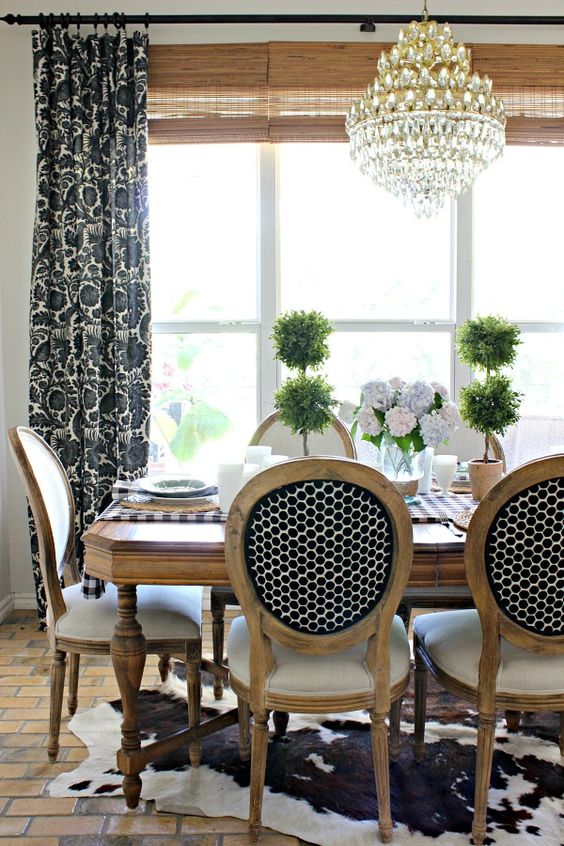 Photo: Debby Lee Anderson
Crystal and Beaded
These are two distinct types of chandeliers that strive to achieve the same effect at different price points. Crystal is obviously the traditionally sought after chandelier material, but not everyone is able to afford the cost associated with it. Beaded chandeliers often use glass beads as a replacement for crystal. The goal is to mimic the light catching that occurs with the different surfaces.