Remodel Your Pool with these Trendy Design Ideas in 2020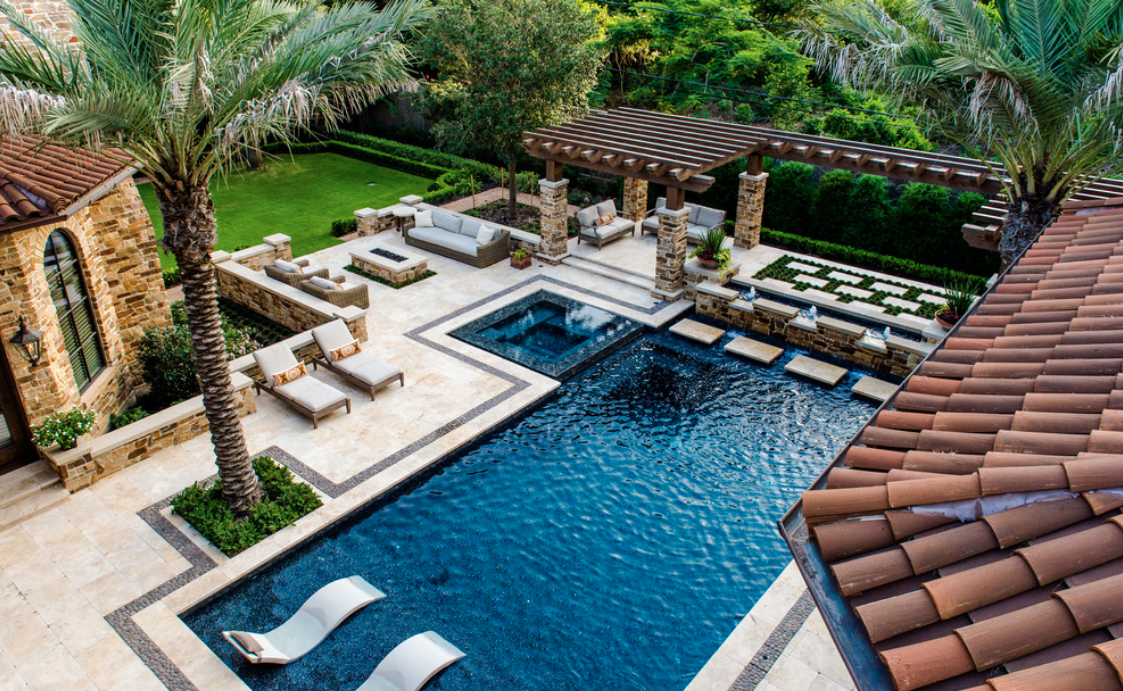 Are you thinking about remodelling your pool this summer? Here are some jaw dropping design ideas for 2020!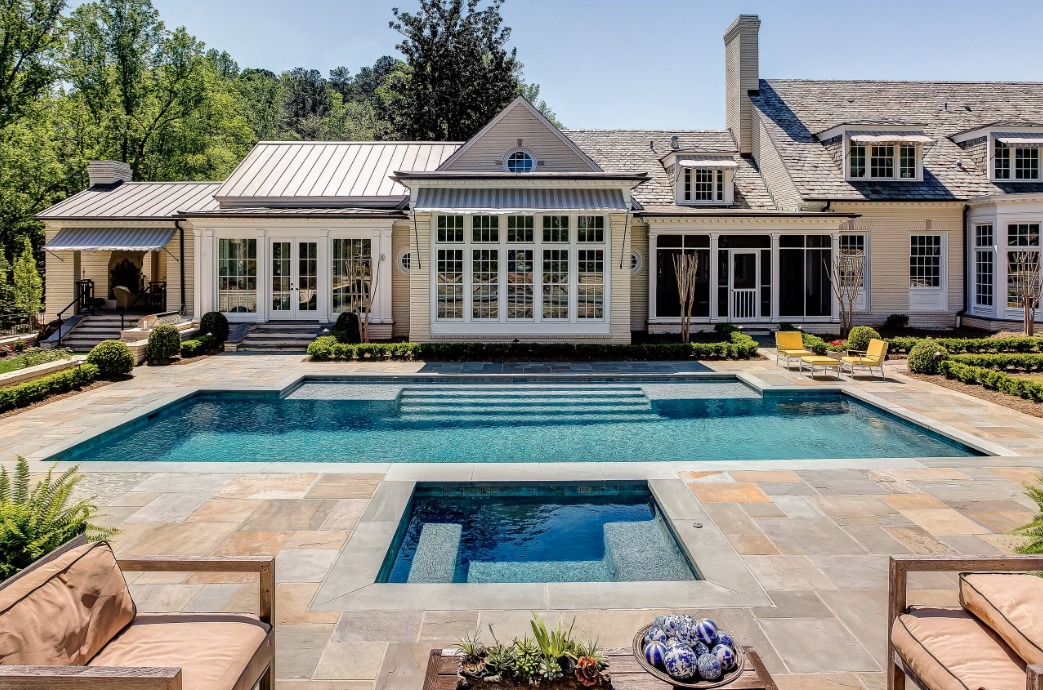 Photo By: Elements Landscape
February is down, and we are almost lingering in the middle of the half-year. It is the time to take out your things-to-do list you have planned for the New Year and get ready to fulfill them. Among so many other plans, one will surely be about home touch up and adding more colors to your living space. And you might also be thinking about building or renovating your swimming pool. That's a great idea!
Having a swimming pool in your backyard is not only the best idea to enhance your property's curb appeal but also an amazing way to make your summer night BBQ parties more festive. 100 degrees days are far away yet, but why not prepare ourselves beforehand so that when winter spell sheds away completely, and spring shows its colors, we can take a plunge into the swirl of pools instantly.
This year, forget about old fashioned white tiles and square-shaped swimming pools. According to DFW pool builders, these pool ideas are going to rule the swimming pool industry this year: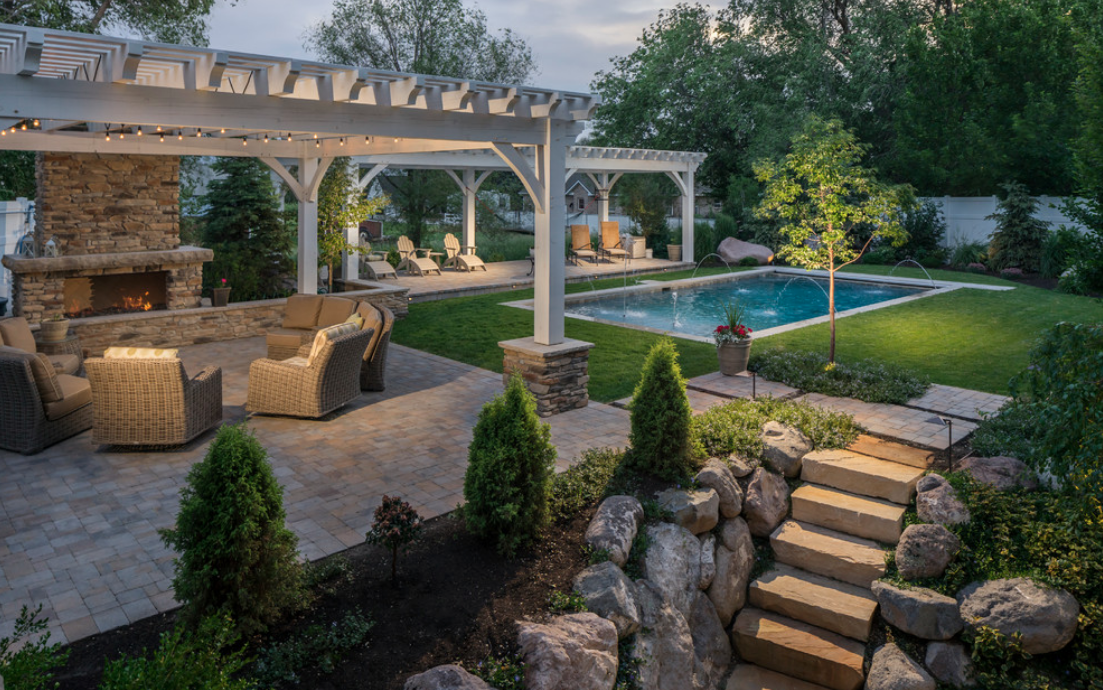 Photo By: Form Pools & Spas
Built-In Bars are a Big 'Yes'
Forget about Hawaii vacation plans, what if we tell you how to bring Hawaiian beach fun right in your backyard? Isn't it amazing that you don't have to stick to a floating raft and to show some swimming antics, but can also make and sip cocktails – well, without stepping out of the water? Built-in bars are coming to rule the swimming pool décor ideas this year for all those people who are looking for an inspiring staycation at home. And if you want to give it a more social touch for your friends' night stay fun, add some bar stools in the pool as well.
Shallow Pools for Some Sports Fun
In 2020, sports swimming pools are going to be all the rage. And no one feels sorry about that! They are the best fit for the water sports freaks and a great way to make your fun time 'more fun'. That's why more and more homeowners are breaking the convention and saying goodbye to shallow pools and giving way to deeper level pools. You can play water basketball and volleyball sports to your heart's content.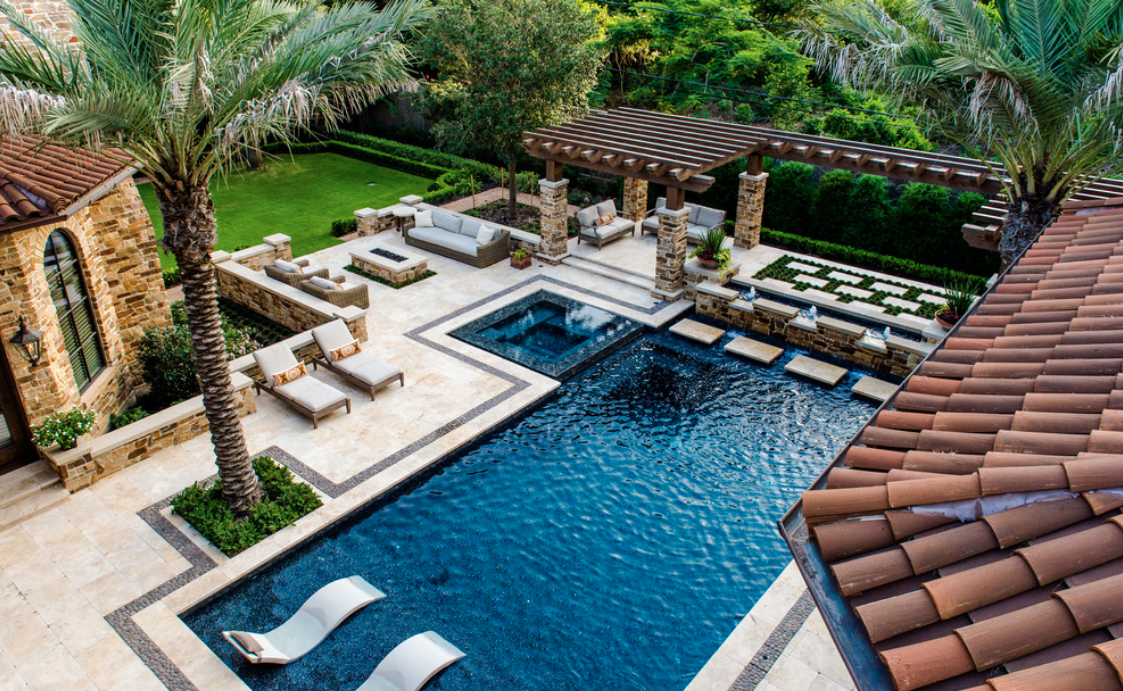 Photo By: Ledge Lounger
Lighting to Give a Lavishing Touch
Adding lighting in your décor idea never goes wrong. Just like the right lighting gives your indoor décor an extravagant look. Similarly, designers are raving about the idea of putting lights within and around the pool. And that's totally worth it! You can add LED automatic color-switching lights to give your poolside a visually stunning appeal and a desirable feel according to your taste and mood.
Well, no matter which pool design idea you choose, always remember to stick to safety end, significantly if you have children at home. Look out for a way to install a fancy pool fence that goes with the overall design and feel of the pool.