How to Use a Shade Sail to Shade Your Pool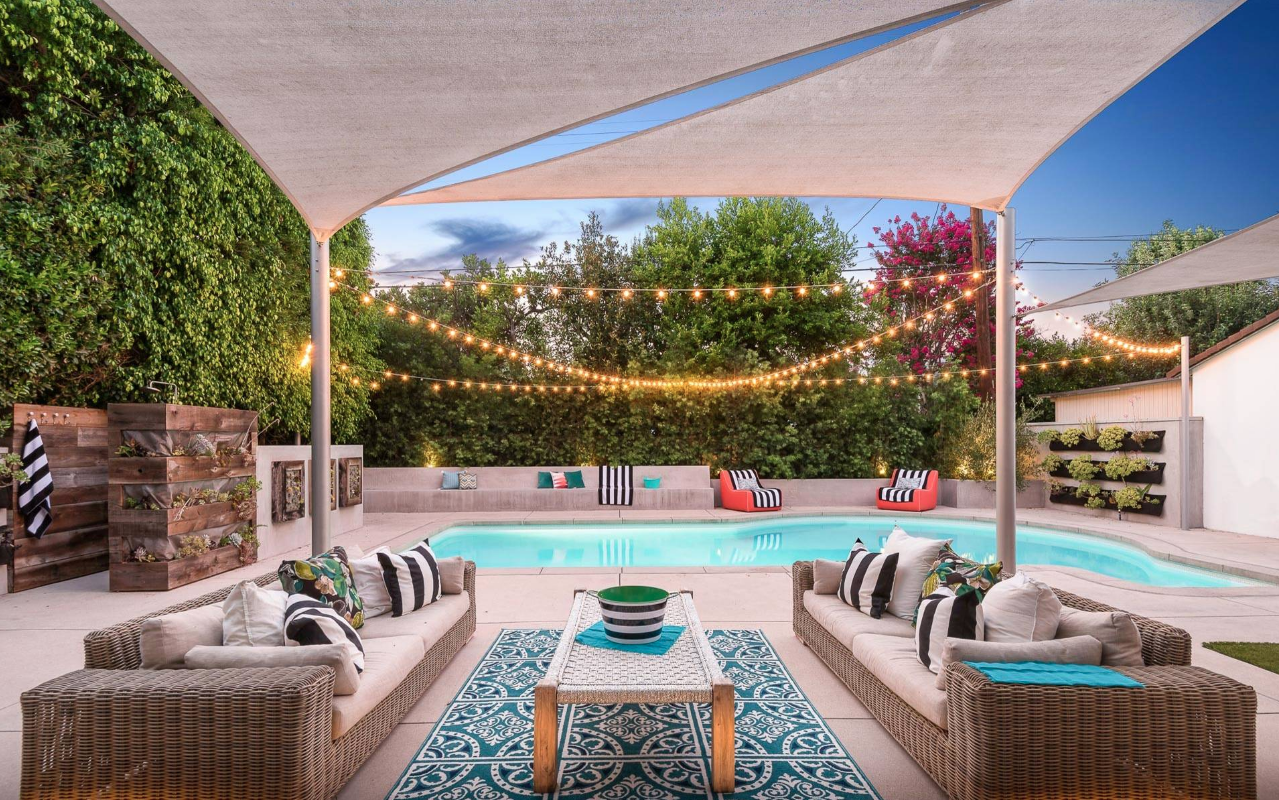 Those hot days of summer are just around the corner. Almost time to spend the afternoon relaxing around the pool and catching some rays!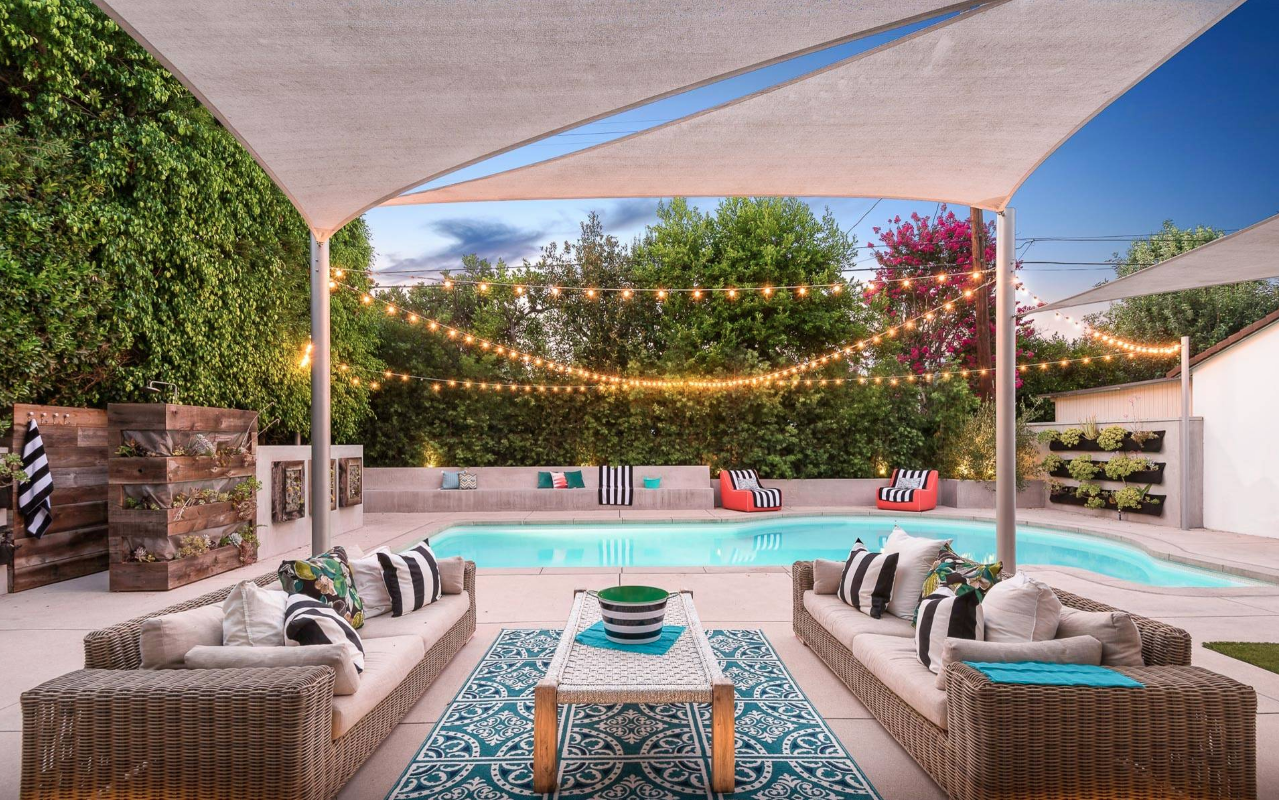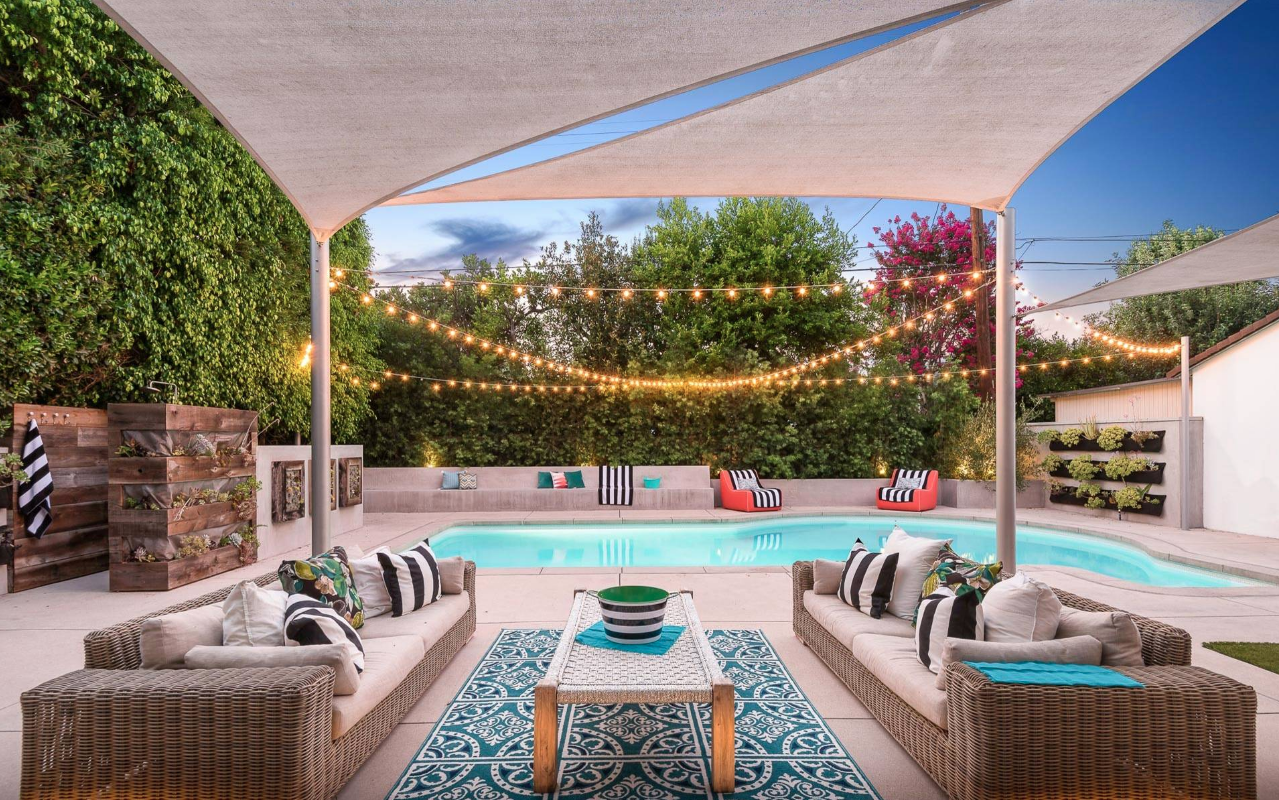 Photo By: Elemental Construction Inc. – Pools and Landscape
However, everyone knows that too much sun can be a terrible thing with those painful sunburns and dry, flaky skin. Increase your time swimming and hanging out on those sunny days with a shade sail. Shade sails are an excellent way to give your swimming pool or backyard area some sun protection while also adding a great modern aesthetic. The best part is they will fit into almost anyone's budget. Read on to find out more about shade sails and how to use them to shade your pool.
What is a Shade Sail?
A shade sail is a decorative and practical shade that protects from the sun's harmful rays while maintaining style and beauty. They are offered in a variety of colors, sizes, and cloth options to fit the decor of any backyard. In addition, shade sails are also highly affordable and can fit into almost anyone's budget. Furthermore, they are easy to install making them an awesome weekend project for the weekend warrior do it yourself types out there. With an almost endless assortment of options, easy installation, and affordability shade sails are an excellent way to improve the livability of your backyard and add some style especially while on a budget!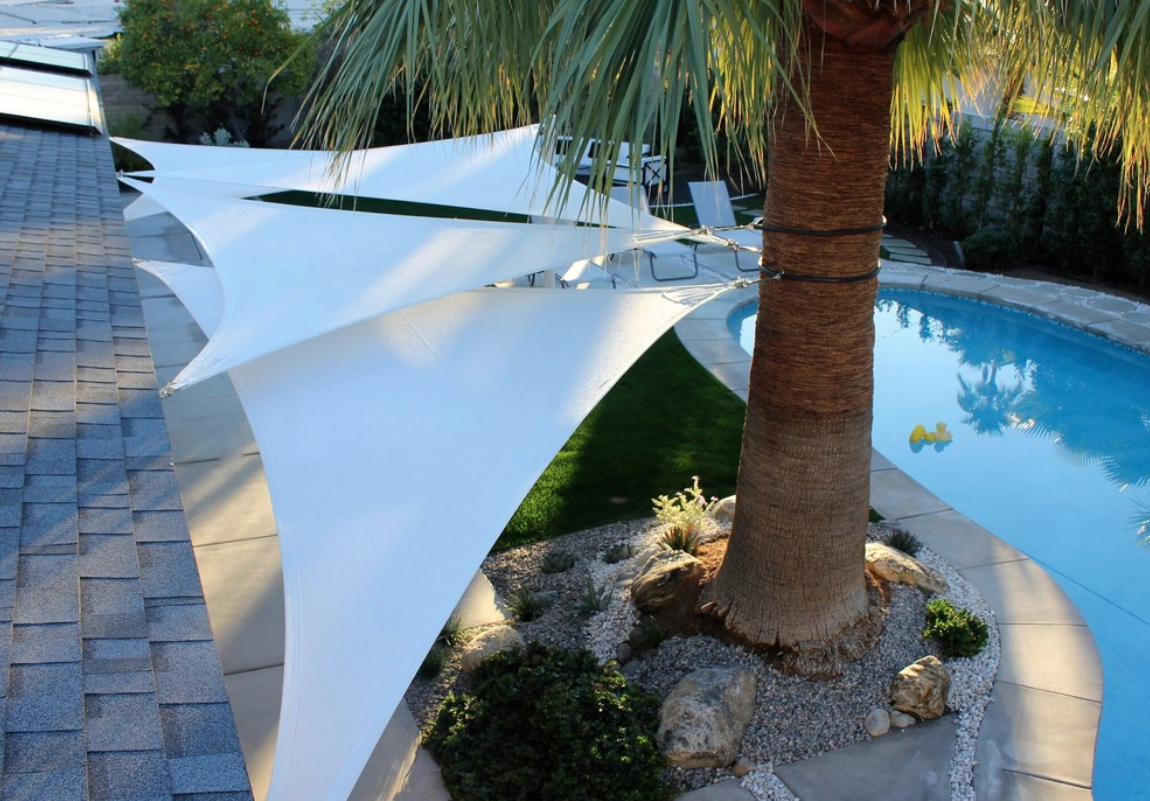 Photo By: Got Shade
Shade Sail Placement and Installation
It is crucial to examine the best location for your shade sail before installation. For example, covering the pool with shade might be your goal. In that case, you will want to take into account the size of the shade sail, the strength of structures that will be used for anchor points, the capacity to add fixing posts as needed, the direction of the sun's rays, locations of high heat sources (barbeque grills, fire pits, etc.), maximum wind speed and prevailing direction for your area. Additionally, be sure to check with local regulations as some areas do have building codes that regulate the usage of shade sails.
Installing a shade sail is an easy weekend project for those up to the challenge. Many places can be used as anchor points such as a pergola, fence post, large tree or branch (minimum of 10 inches in diameter), soffit, fascia, or wall. Furthermore, if not enough mounting points are available fixing posts can be installed into the ground to make optimal placement possible.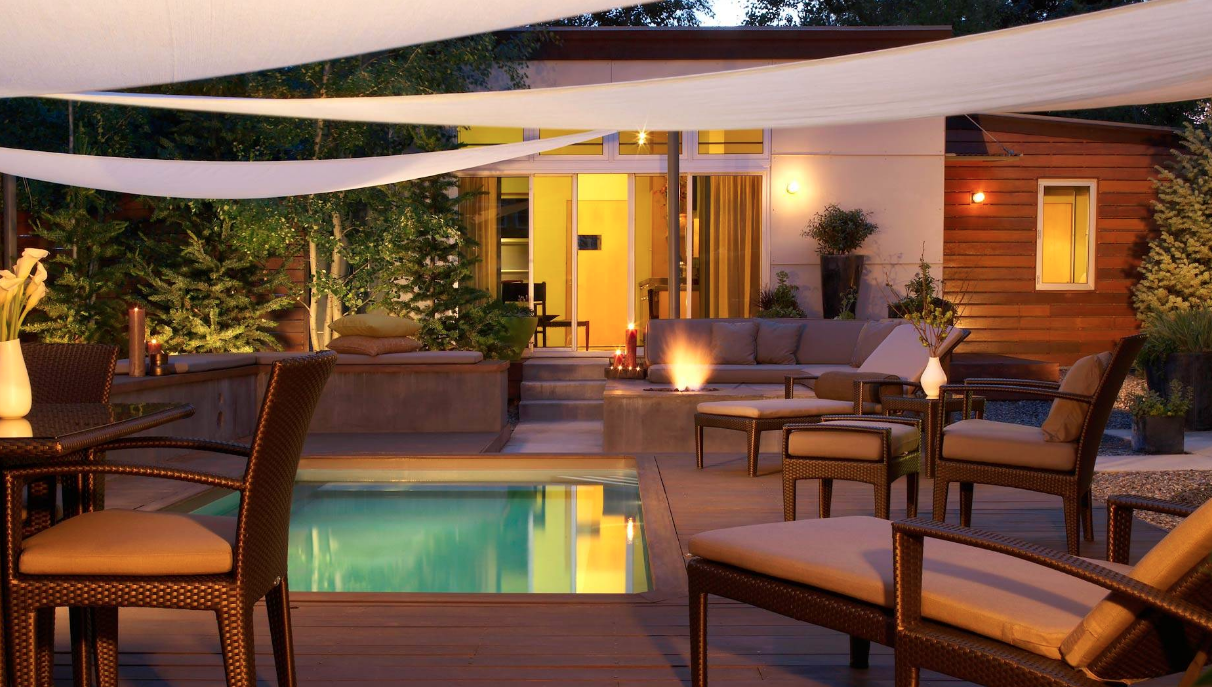 Photo By: Jason Dewey Photography
Finished Product is a Shaded Pool!
When it is all said and done installing a shade sail only takes a couple of hours. With proper consideration and placement, you can be sure to enjoy your pool without the fear of burning under the sun's rays. Shade sails are a beautiful and practical way to get the most out of your backyard every year. If you have any questions about how shade sails can improve your outdoor living space, then be sure to contact us. We are happy to help you find a shade solution that fits your needs and your budget!