How to Design a Perfect Conservatory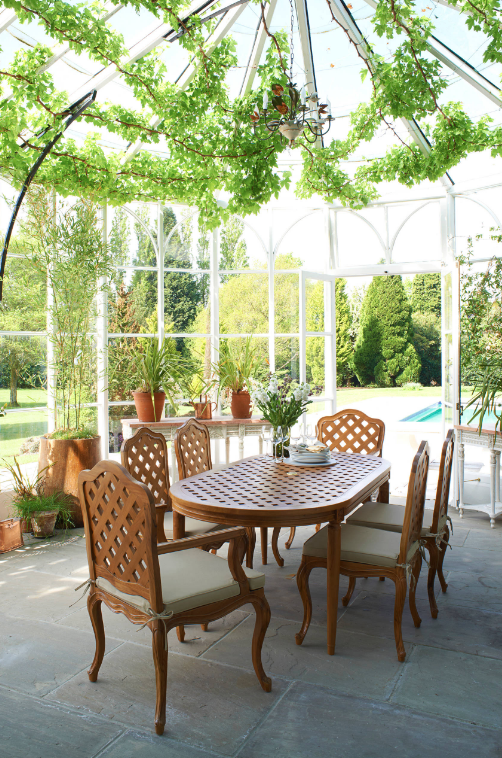 For many homes, the conservatory is an integral part of the living space. But it can easily go wrong at the design and plan stage. The list may seem long but when everything is considered, you will have the perfect conservatory.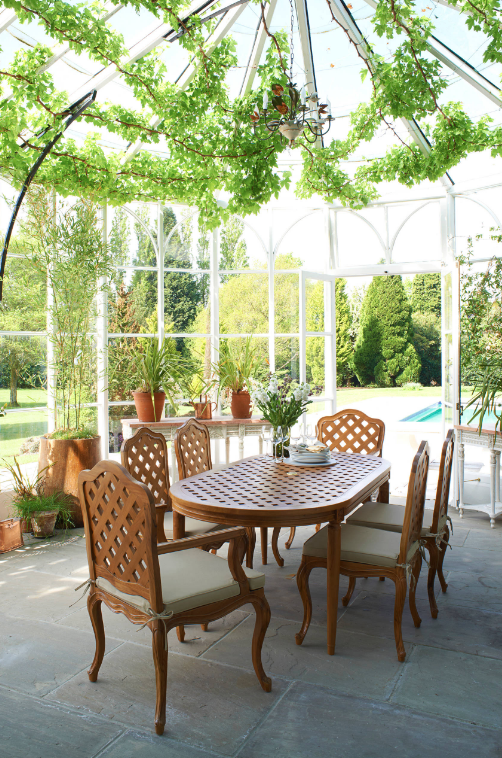 Photo: Within Home
Before you start shopping for conservatory furniture or planning your first soiree for your newly added garden room, you need to design and plan the space. This step by step process breaks it down to the smallest detail, a process that will give you a fantastic conservatory. But where do you start?
What is your Plan and Budget?
A conservatory can be what you want it to be – an extra living room, a dining room, a gym, home office and so on – with its use a determining factor in type, style and size.
It is important that you set a budget right from the start and are realistic about what you can achieve for the money you have. It is probably better to have a well-designed and built conservatory with underfloor heating, for example, than one that is bigger but poorly designed and finished.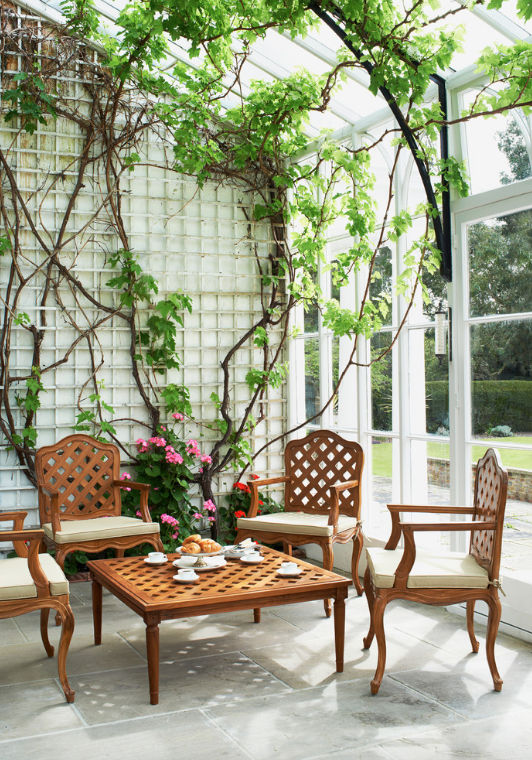 Photo: Within Home
What is your Style?
There are variations of style when it comes to conservatories too. Most people choose a style that is in keeping with their home. If you have a modern, newly built property, for example, a modern conservatory would make more sense than one finished with Victorian detailing.
Which way will your Conservatory Face?
A south-facing conservatory sounds idyllic – all that sun! – but in the height of summer can be unbearable unless you fit air conditioning etc. A north-facing conservatory will need heating (as will most conservatories).
As well as sun, consider what you will be looking at from the open conservatory doors, as well as where the door should be too.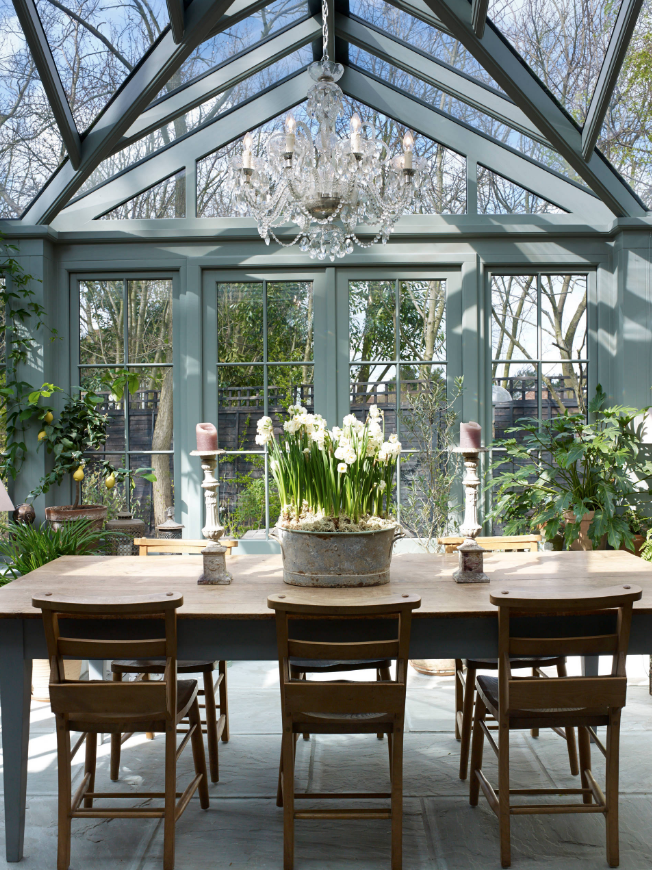 Photo: Forves Rix Design
Which Materials will you Choose?
As well as uPVC conservatory frames, you can also opt for aluminium, as well as half-built brick walls and so on. Alongside your choice of style, you will find your budget plays a big part in this decision. You will also have to consider if  you opt for framed windows or do you want a vast expanse of glass for uninterrupted views of the garden?
What about Planning Consents?
Most local authorities allow conservatories as a consented addition to a home providing they don't take up more than 25% of the garden. Make sure you have the right permit for your remodelling project. It is always wise to check before building work starts and certainly in the case of old or listed properties.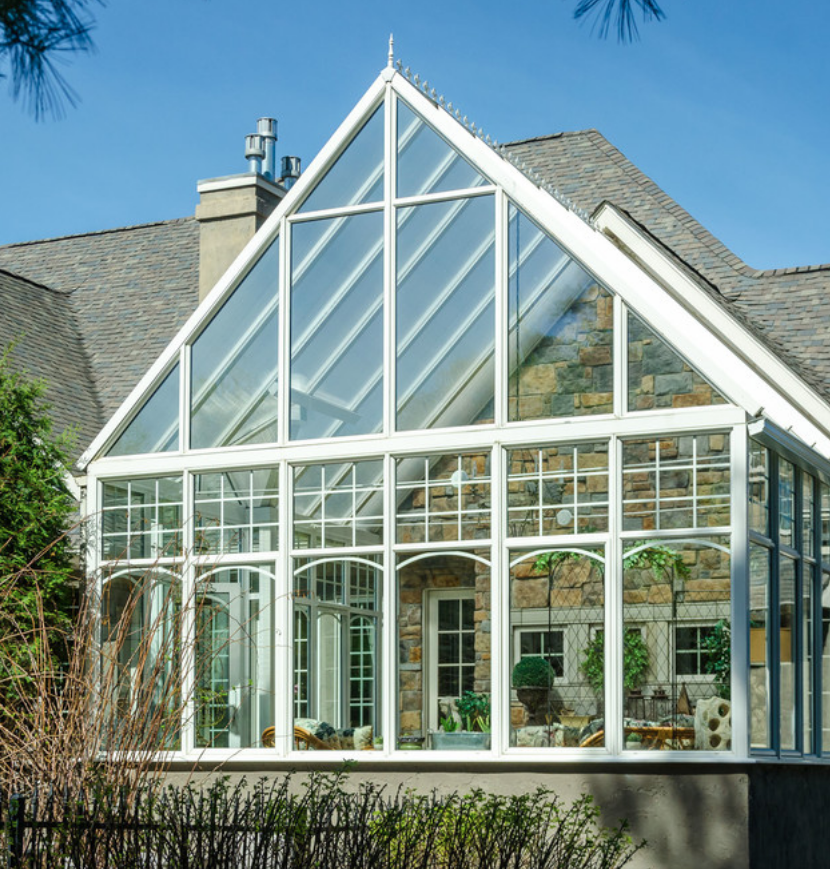 Photo: Conservatory Craftsmen
What Roofing Style will you opt For?
A conservatory is a room that is mainly glass and this has traditionally included a glazed roof. But to increase energy efficiency, many people are opting for either part glazed/part tiled roof or all tiled roof, complete with insulation. That said, there are examples of energy efficient glass that make for a great roof on a conservatory.
How will the Conservatory Connect to the Rest of the Home?
Many homeowners take the opportunity to use the addition of a conservatory to build an extension to their home. Imagine adding a stylish conservatory and creating a magnificent open plan kitchen/diner. It can be done with the correct planning permissions in place, and a build that meets all current regulations.
Have you Considered Energy Efficiency?
Gone are the days when a conservatory would be a draughty, plastic box fitted to the back of a property. They must and need to energy efficient in order to be a useful addition to your home but to also meet current energy efficiency requirements.
From sleek modern to the sumptuousness of traditional design, Rattan Direct appreciate the importance of the right conservatory furniture. Connect with them on Twitter.