Knowing the best tips and tricks can help you achieve the home library you want. Here are 5 ways on how to design the perfect home library for you.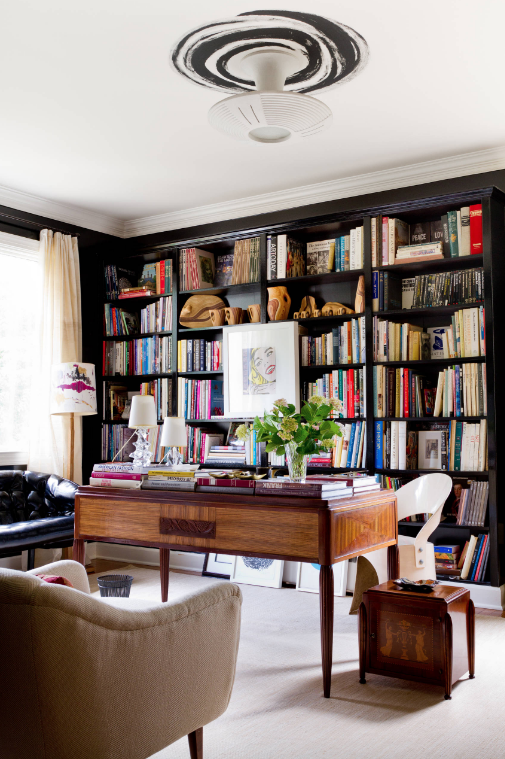 Photo: Raji RM
Easy to Use
The first factor you should consider when designing a home library is its ease of access. You will want to create a library that is in a comfortable and practical space. It is important that books are easy to reach, and the furniture is strategically positioned so anyone can enjoy and make use of the library. You will also need to consider what sort of mood and tone you want your library to have. Good lighting will help enhance your home library and ensure you are able to read the books easily. To construct your library, you will need the right equipment with tools such as the 460 chainsaw performing most of the hard work for you.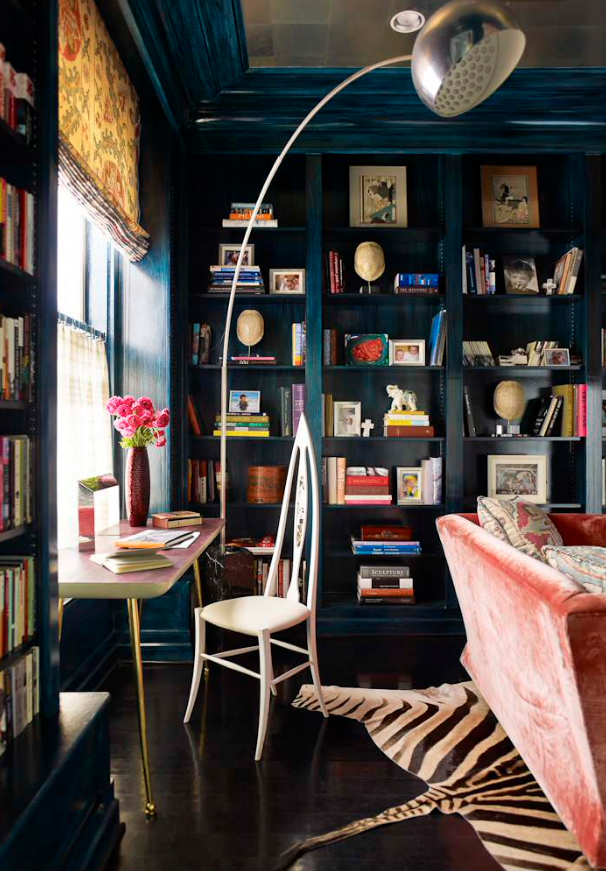 Photo: Hillary Thomas Designs
The Perfect Space
If you are wanting your home library to be used regularly, you will need to decide on exactly where you want your library to go in your home. Incorporating bookshelves into your living room could be the right option for you, providing you and your family with necessary reading materials and helping bring your living area to life. However, if you are wanting your home library to be in a more peaceful environment, it is recommended to place it somewhere more segregated and away from active areas, enabling you to read and relax in comfort.
Picking Furniture
Taking the time to pick out the right furniture for your home library can determine its overall theme and atheistic. There are several ways to ensure your home library is a comfortable and relaxing area such as by the type of seating you choose. Adding cushions to seats can add an extra layer of comfort and give a welcoming vibe to the room. Thinking of the color scheme is also important to ensure the furniture and surroundings match and make sense.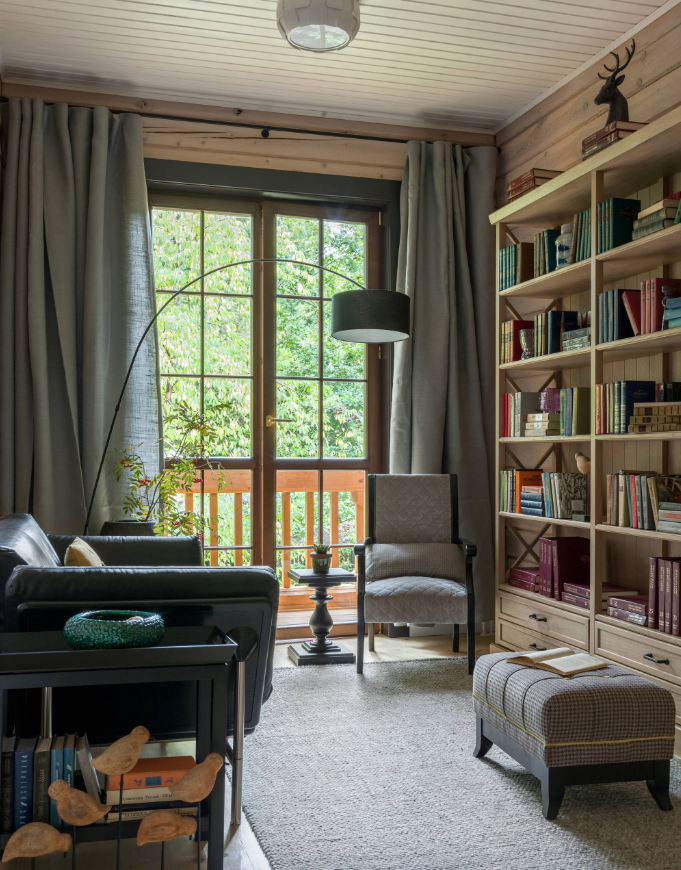 Photo: Property Lab + Art
Choosing the Style
The decorations you choose can make or break your home library. If you do not have many, the space may feel unwelcoming, however if you put too many decorations in, the area will become cramped and give off a messy ambience. Finding the right balance can be challenging so it is recommended to start off with a 'less is more' approach by slowly adding decorations into your home library until you are satisfied with how it looks.
Lighting
One of the most important aspects you will need to consider is the lighting for your home library. The amount of light you have in your library will reflect in the overall mood and tone, so it is important that you get the balance right. If you are wanting your home library to feel dark, isolated and cozy, you will need to choose an area with less openings. If you are wanting your library to feel open, airy and sociable, you will need to have large windows that can help bring light in and set the scene.
Considering the Kids
If you have children of your own or friends and family who have kids you may want to consider building a portion of your home library around their needs. Kids, just like adults, need a library designed with the right lighting and furniture choices. If your kids are a older they should be able to use all of your same adult decor choices. If you do have younger children you may want to use a corner or other small section of the room with an appropriately sized sitting area that's lit at the right height for children.
The biggest thing to remember is to include age appropriate reading choices for children. This page includes a great book list for DIY libraries broken down by age. It's a great place to start if you need ideas on what kid books you should add to your library."
If you would like more tips and tricks on designing your perfect home library, there are plenty of specialist websites that you can visit which will provide you with all the information and guidance you require.