The Basics of Lawn Maintenance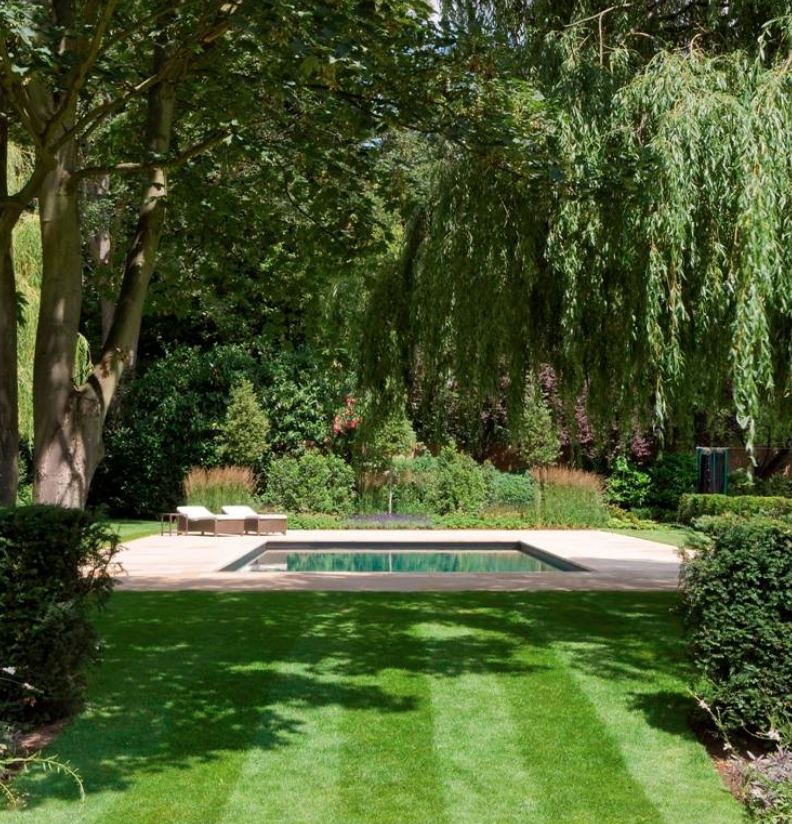 Learn how to maintain your lawn to keep your grass lush and green all year long!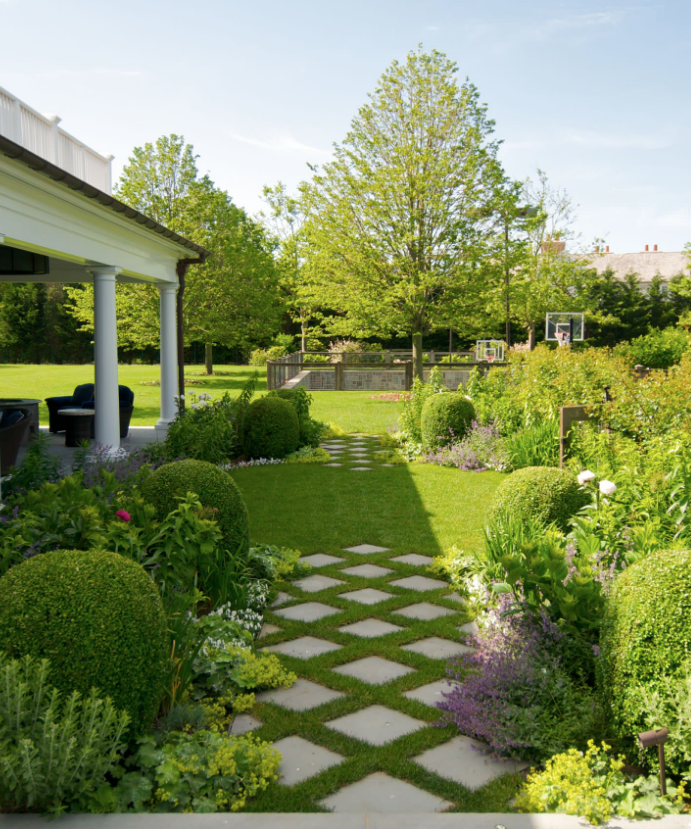 Photo: Lear & Mahoney Landscape Associates
Every homeowner has their fill of home decoration issues. But aside from keeping their interiors spic and span, they also need to look outside and ensure that their homes are kept presentable to the eye of any passerby.
And while you can bet that the choice of paint as well as the design of your roofing are essential in keeping you home attractive, you also have to focus on how to keep your front lawn neat and tidy. For sure, mowing the grass when it has become too tall is not the half of it. A great deal of lawn maintenance is done through these five basic steps.
Know the Type of Soil
Depending on the grass, you will need to determine what type of soil to use in order to keep your grass well-maintained. Soil analysis helps you in this respect. Using a variety of methods, you can identify the pH levels of the soil as well as its acidity to grow a healthy lawn.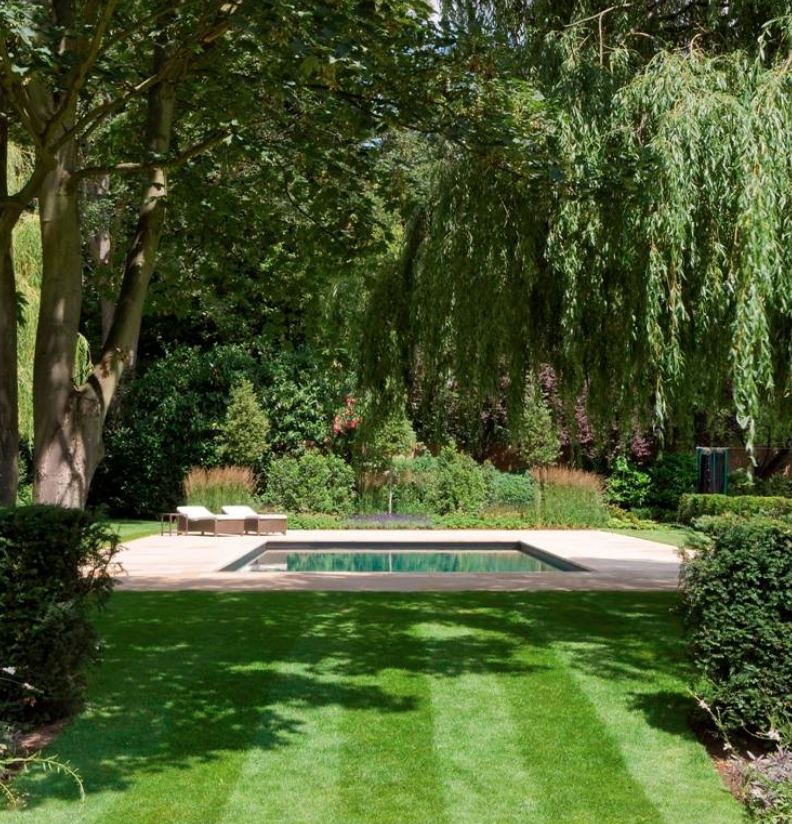 Photo: Quinlan Terry Architects
In such cases where you have to improve the soil in your front yard, you should be able to the process itself as well as the best conditions to do the project.
Install Effective Irrigation
The summer season and hot weather in general can leave a very nasty pall on certain grass types. For this reason, having a sprinkler system does the job of keeping your lawn hydrated and providing them with the needed nourishment to survive intense heat waves. There are gardening devices available that can help you maintain your lawn or garden even when you are not around for a couple of days. If you want to know more about this, read on Occupy The Farm gardening advice and tips. Bill Allen, an expert gardener, gives the best information online about the topic.
Effective irrigation systems provide a plethora of benefits and organic lawn care. They can save you time and money and, more importantly, protect your lawn from a host of environmental factors. To make your lawn lush and green all year round, you might need the service of a lawn irrigation contractor.
Cutting at the Right Length
Freshly cut grass does smell great, especially when the rains come right after you snipped the last blade. Then again, cutting grass too short can render your lawn vulnerable to the elements. So, as much as possible, cut the grass at the right length and avoid scalping your lawn.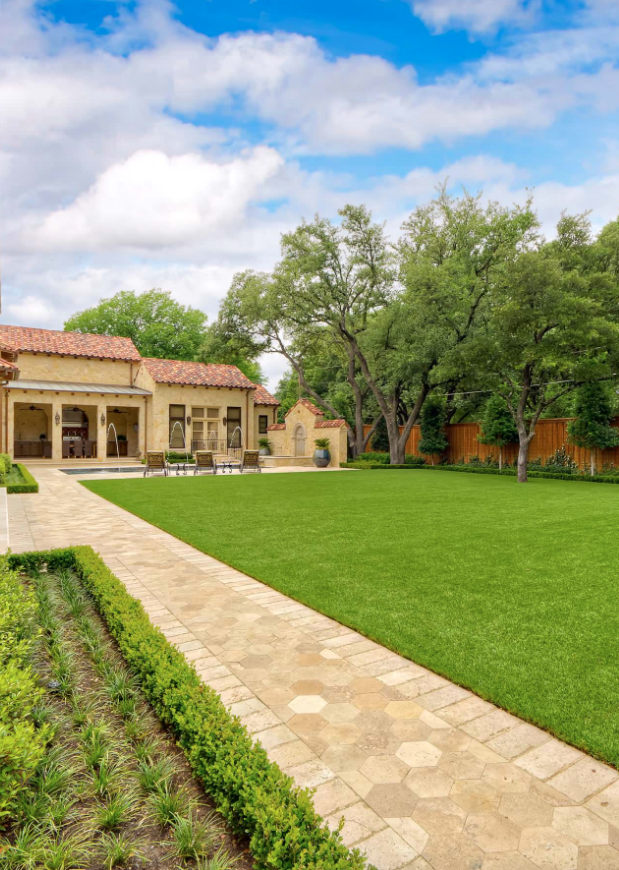 Photo: Via Houzz
Choose the Right Mower
And speaking of cutting grass, the choice of a lawnmower is a crucial and at the same time difficult task. For this, you will need to have the right technical know-how to be able to select the right machine to do the job of keeping your lawn presentable.
For starters, you might as well consider mowers that are fuel efficient. At the same time, you might need to select a brand or store where spare parts are readily accessible in case your mower breaks down. Finally, equipping your mower with the right blade is also an important consideration. Mower blades should be sharp enough to produce the best results.
Get Help
Not sure about the right way to care for your lawn? Well, it's better said than done most of the time, but it will come to a point that you need professionals to beautify and give life to your front lawn. Whether its landscaping or installing a sprinkler system, you can get these services from contractors who are skilled in lawn maintenance.