Improve Your Home Backyard Design Through Gardening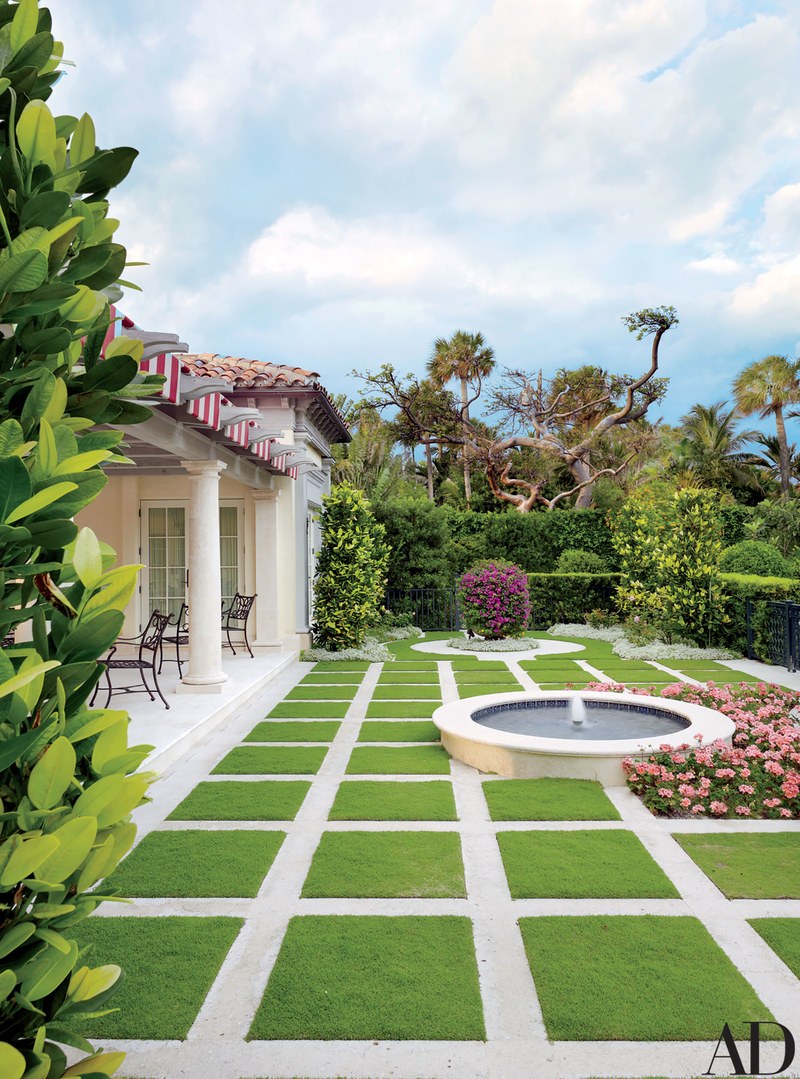 Plants are certainly necessary elements in the landscape, but when it comes to solving problems, enhancing spaces, and adding practical elements, landscaping decisions are key.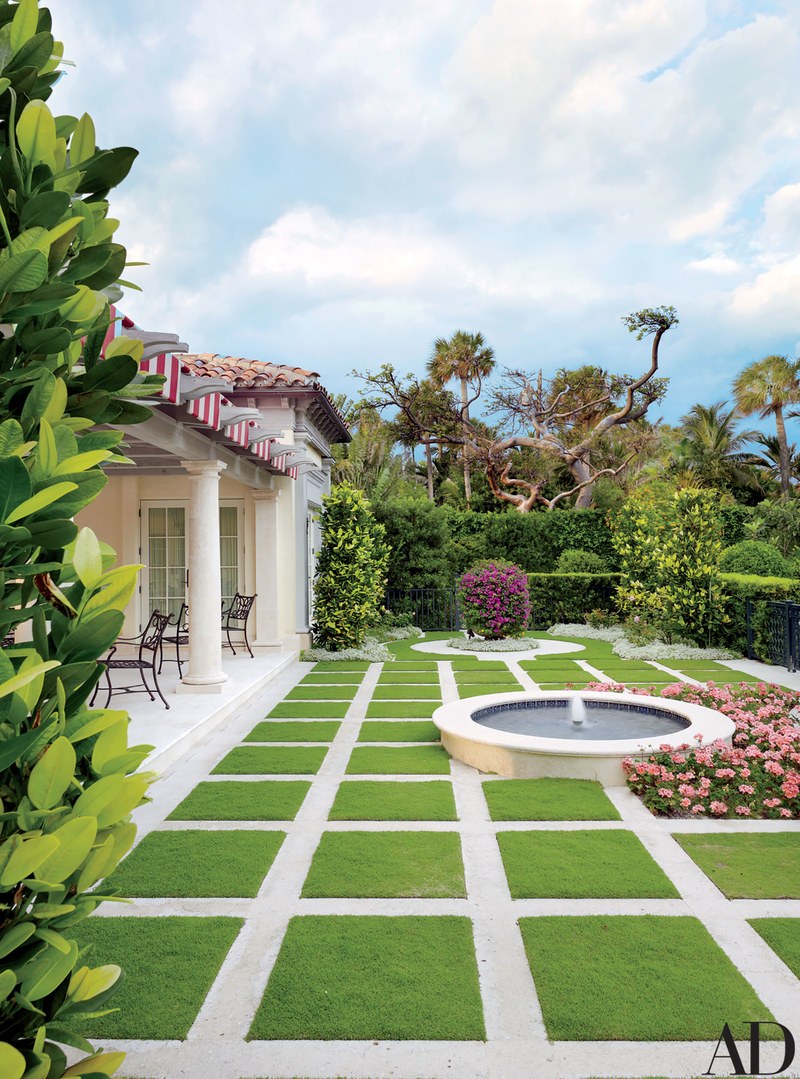 Photo: Architectural Digest
Most homeowners want at least part of their yard to provide privacy for family and friends, which is why we've gathered great landscaping solutions for bumping up the sanctuary in your yard. If you're starting fresh or starting new on your backyard landscaping, you may not know what to tackle first.
You don't have to be a landscape designer to create a beautiful yard — but you do need to learn the basics of landscaping design, like looking for a provider that can assess your property with a property condition report. That way, you can be assured that you can mitigate any risks associated with your redesign.
Take the mystery out of laying out your flowerbeds and borders with these easy landscaping tips, and discover tips and tricks for dealing with your yard's issues: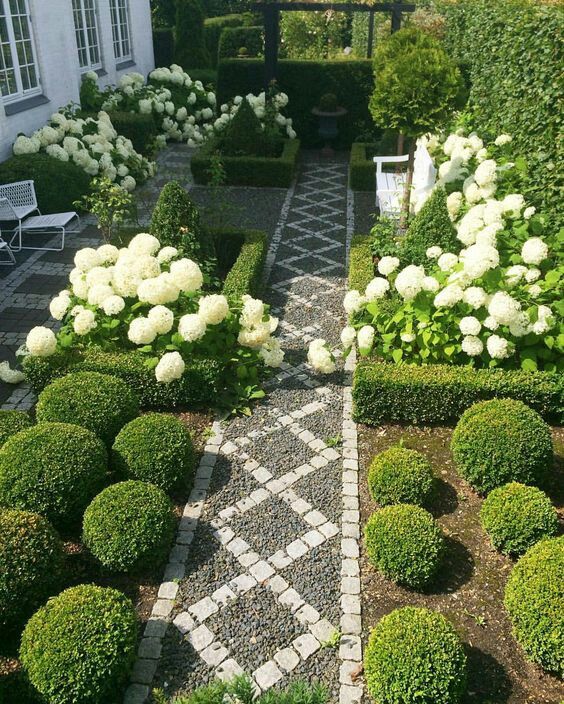 Photo: DIY Design and Decor
Define Lawn Edges
At the very least mow and edge your lawn for an instant landscaping transformation. Edging your lawn makes a garden (or yard) look restrained and tamed, which gives it the appearance of lower maintenance – a popular selling point. Creating an edge is easy and can be as simple as using a sharp spade to cut a neat separation between your lawn and garden bed, path or fence. Alternatively, you can use a physical barrier such as timber, steel, brick or stone.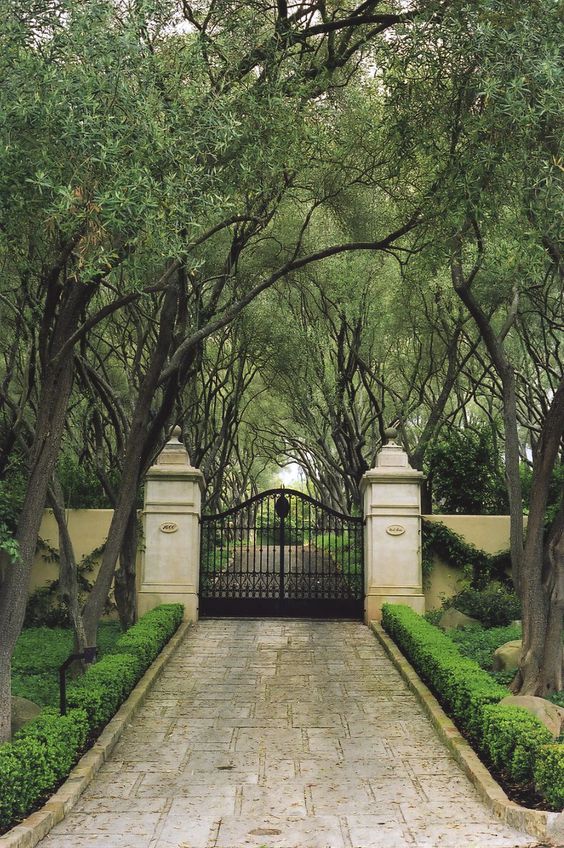 Photo: Michelle Jennings Wiebe
Solve Problems with Plants
Address your property's shortfalls such as overlooking neighbors or busy roads by planting-out your gardens. While the plants may not initially create a full visual barrier or any real sound improvement, the perceived improvement from a buyer's point of view will be worth it.
Talk to your local garden center about your garden's particular environment (shade, light, soil, and proximity to the coast). And remember, if you are selling, your nursery can order in mature hedging for an immediate result.
Mulch and Weed
Weeding and mulching your plant beds will help your garden appear low-maintenance and well kept. Choose a utility mulch such as pine bark or forest fines, rather than typical 'gardener-preferred' options such as lucerne and sugarcane. Utility mulches look neater, and when you're selling it's less about function and more about appearance. Avoid mulches that are too "out there", such as dyed woodchip, Carroll warns, as these can put off home buyers.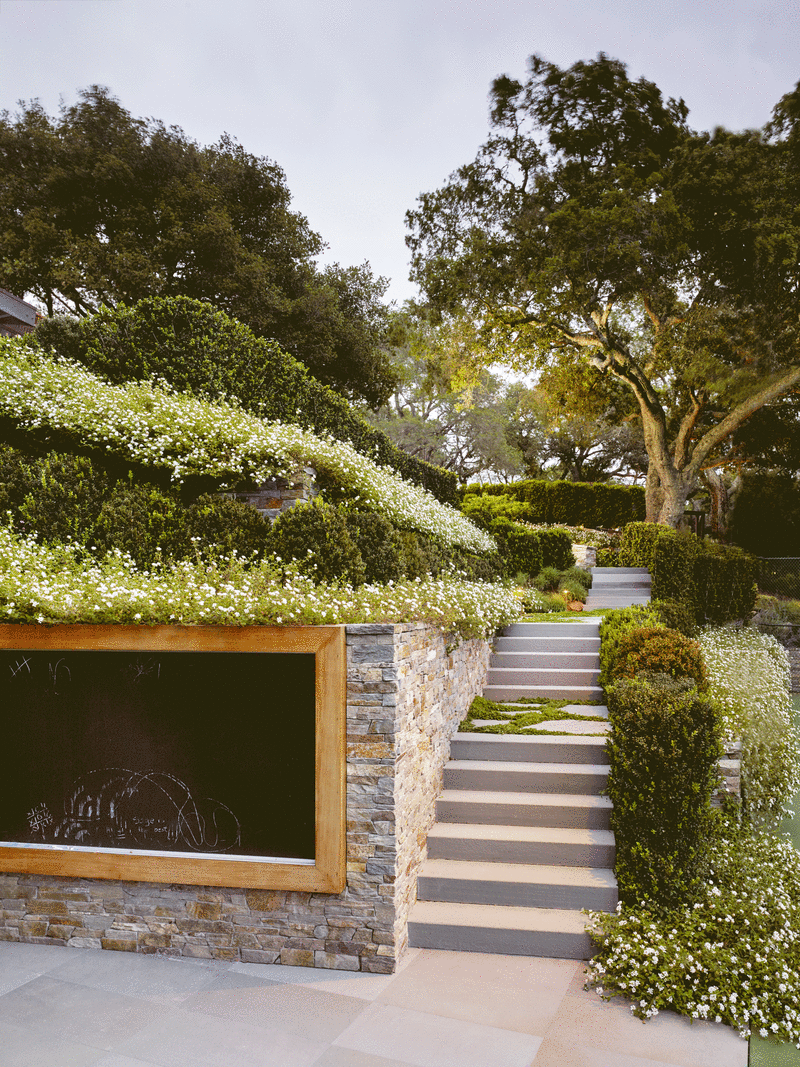 Photo: Architectural Digest
Limit the Number of Plant Species
Minimizing the number of plant species in your garden will make your garden appear easier to maintain and give it a more uniform look. However, don't be too dogmatic about restricting your choices. In general, Carroll encourages some plant diversity as it encourages biodiversity, is good for the local ecology, reduces pest impact, extends flowering times and generally looks more interesting!
Add Color and Form
An easy landscaping idea is to welcome planters to entranceways featuring clipped topiary, and fill any other pots in garden areas with bright flowering annuals or perennials to give your garden an immediate lift. If you are selling, you can always take the potted plants with you for your new garden.
Add a Patio or Deck
A deck or patio is a must-have if you're going to spend a lot of time outside. It offers a dedicated space for entertaining guests and creates a place to put outdoor furniture. When choosing between the two, a deck will often cost more due to necessary routine maintenance, so if money is a factor, we recommend building a patio, which can be made from several types of materials.
Add Outdoor Furniture
If you plan on entertaining, a cohesive set of outdoor furniture is a must-have. A handsome patio furniture set can pull a space together and establish a sense of community.