Have a Happy Stylish Kitchen Design Using These 8 Tricks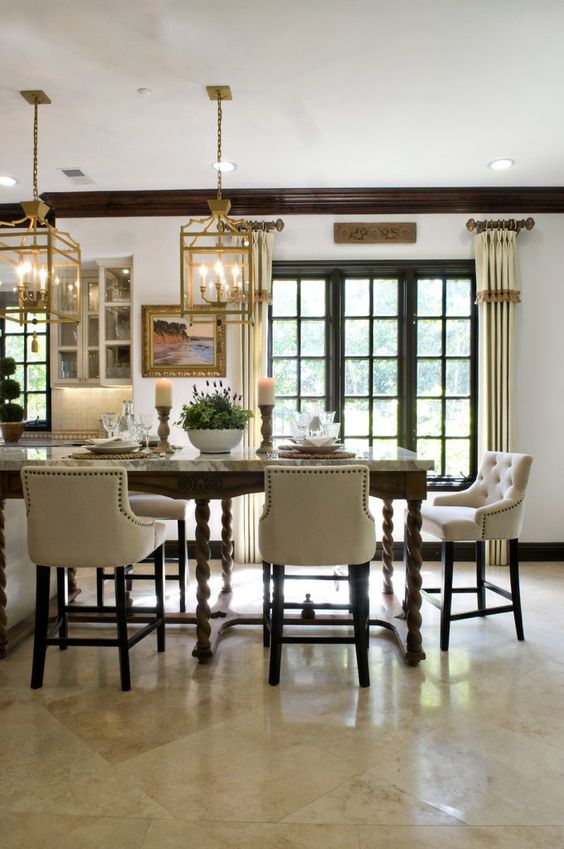 Every home has a kitchen. It's required and it is arguably the most important room in a house. This is considered to be the heart of the home. But what are things to consider in designing your kitchen room? How can you attain a happy stylish kitchen design? Scroll further because this article will give you definite answers.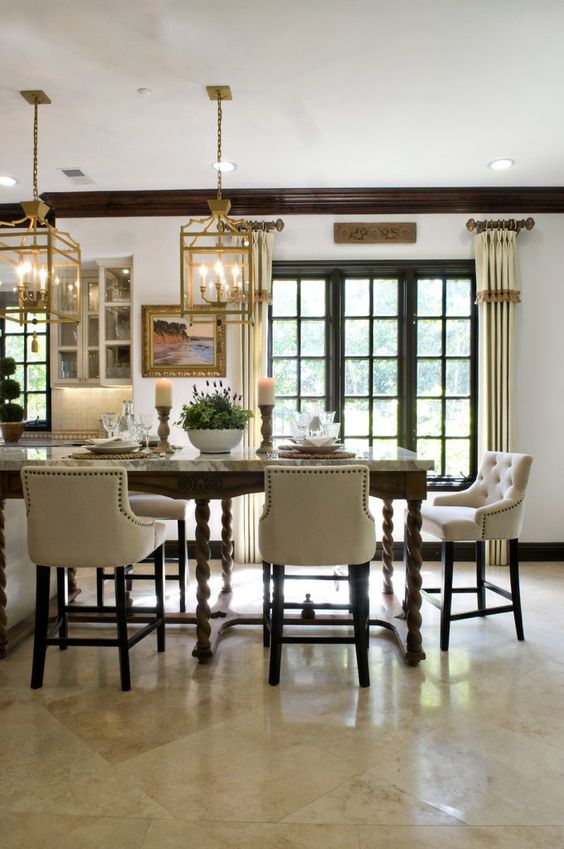 Photo: Pop Sugar
All Seasons for Cooking Room
Each member of the family utilizes the kitchen every day. Many hours are spent in this area rustling around in the mornings preparing for work or school, making lunches to pack for a busy day or dinners to share with your family or entertain your group of friends. Some homeowners feature plenty of modern light and seating which do not sacrifice comfort for the style but give a warm and welcoming ambiance to the whole kitchen. Some others achieve an instantly inviting and convivial feel by throwing open doors to the backyard, making it more suitable for a sunset cocktail party. there are many ways in designing your kitchen, you just have to be creative and resourceful.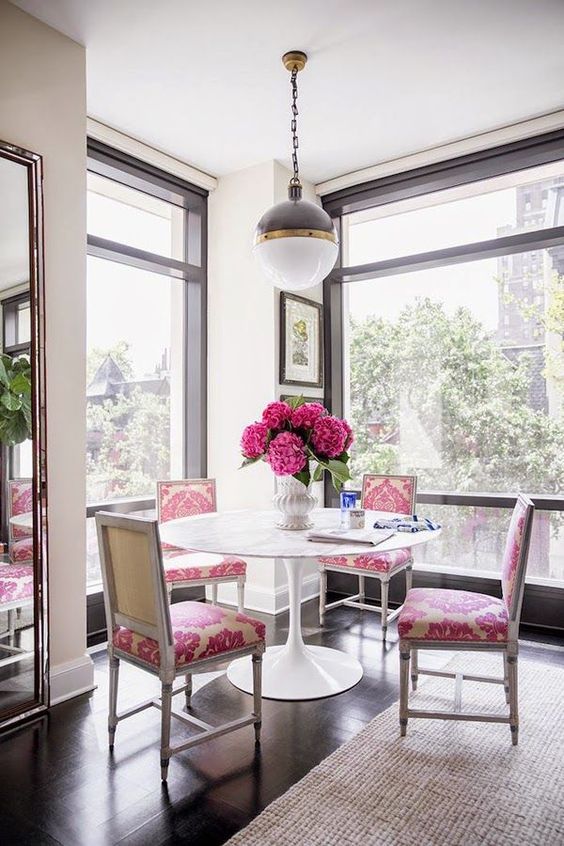 Photo: Feedly.com
Select your Materials Wisely
Choosing the best materials for your kitchen is a struggle as there is an overwhelming number of brands and varieties to choose from. The best material is the one that matches your style. For example, in choosing countertops, there are seemingly endless materials, styles, and colors to choose from. It could be natural stones like granite, soapstone, and slate, solid surfaces, a plastic laminate, a ceramic tile, wood, or concrete.
This could be really overwhelming that's why seeking and engineering consultation should be considered before purchasing one. It is important to seek out a professional's advice what's the best material for your desired outcomes because they know better than you do. They can also give you some ideas about how to reach your goal kitchen design in the most cost-effective way.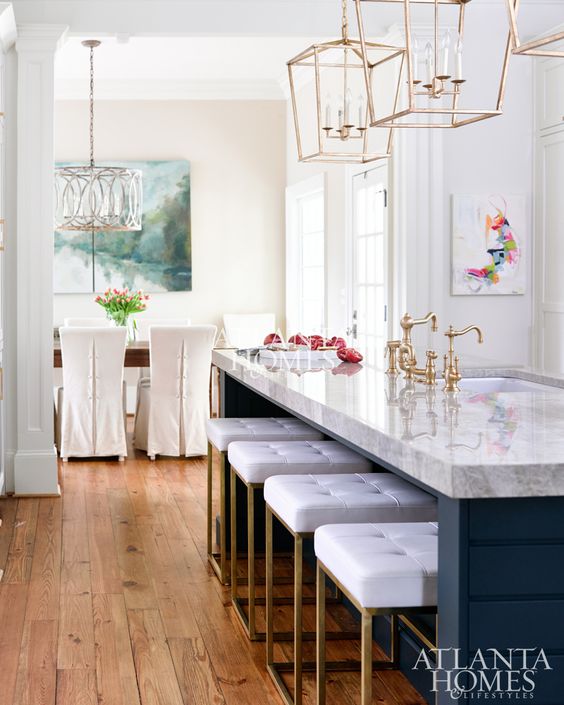 Photo: Atlanta Home Design
Include a Perfect Island into your Kitchen Design
A kitchen island is a freestanding piece of cabinetry that is placed in a kitchen to supplement the countertop space. It is the center of your kitchen and an ingenious kitchen storage solution! It is a functional and necessary addition to any kitchen spaces. And in including this in your kitchen, choose a kitchen island style that fits the overall interior design of a space. That means countertop surfaces, colors and accessories should match your kitchen island style.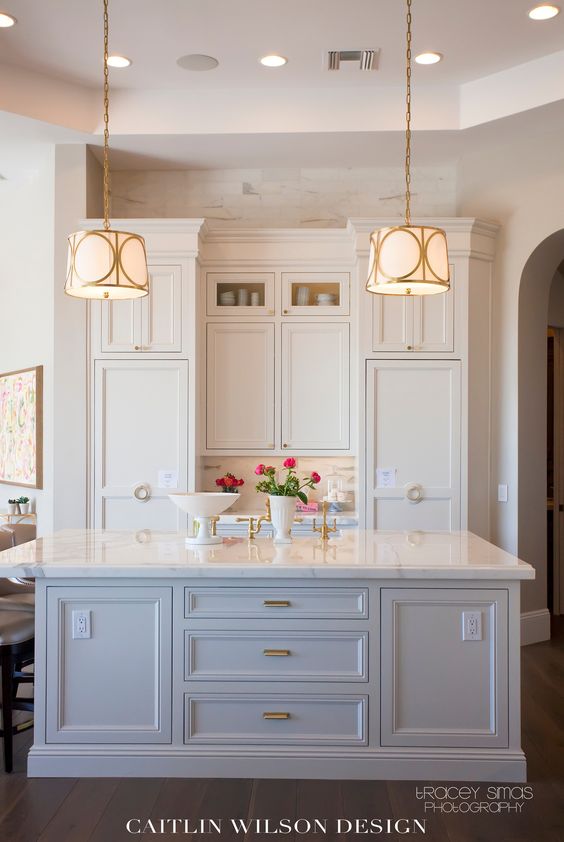 Photo: Caitlin Wilson Design
Simplify Your Kitchen Space
When cooking, you may want to focus on what you are trying to cook, rather than sorting out what you want to use. Having a specific space in the kitchen dedicated for utensils, and a separate space for pot wares makes easy access for cooking. Sorting your spices and other ingredients in the same way, a space dedicated to the ingredients would reduce clutter and headaches when preparing recipes.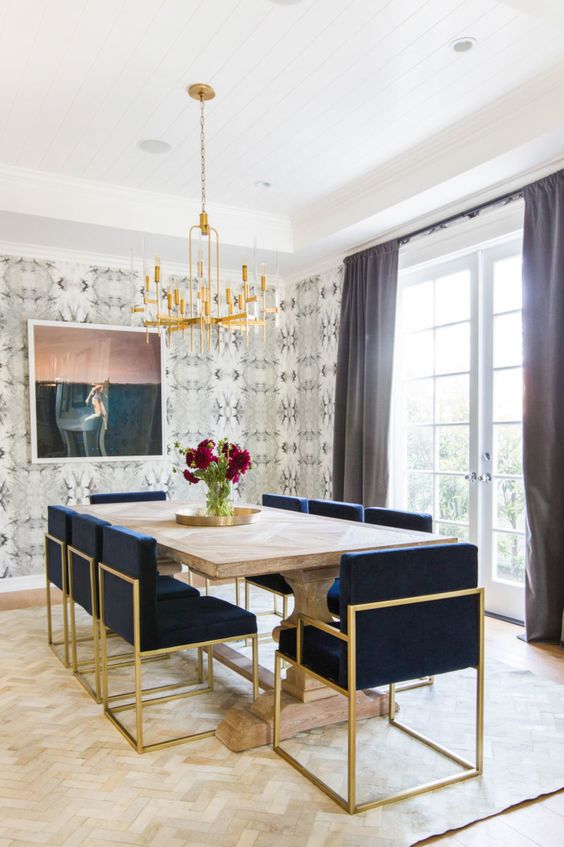 Photo: Home Polish
Make it Guest-Friendly
If you relish having guests over for parties and other social gatherings, your kitchen should be accommodating and guest-friendly. Make sure your guests can move around comfortably while enjoying a stunning visual experience around your kitchen. For example, kitchen flooring should be easy to clean up but should also be pleasing to the eye. This is especially true when you frequently entertain guests, but are also looking to design a luxury kitchen. Also, lighting should be beautiful to the eye, fit the style of the space, as well as highlight the preparation and serving areas without being too overwhelming. Through these, your kitchen will be more accommodating to your guests.