It's that time of year again—it's time for holiday shopping! While we're only in early November, waiting until Black Friday or Cyber Monday could cost you an awesome gift. Do you really want to arrive empty-handed (sure, you'll probably bring a gift card, but that's hardly fun to open) to your best gal pal/interior designer's holiday party?
Let me guess, you're looking at the screen now, shaking your head and telling me that you don't know where to start or what to get for the friend who has everything. So come on, right? A gift card should suffice; at least they'll be able to get something they actually want. Now here's my response to that, Bah! Humbug! You can find great gifts for the budding designer in your life if you just know where to look and how to listen.
Gifts for the Home Office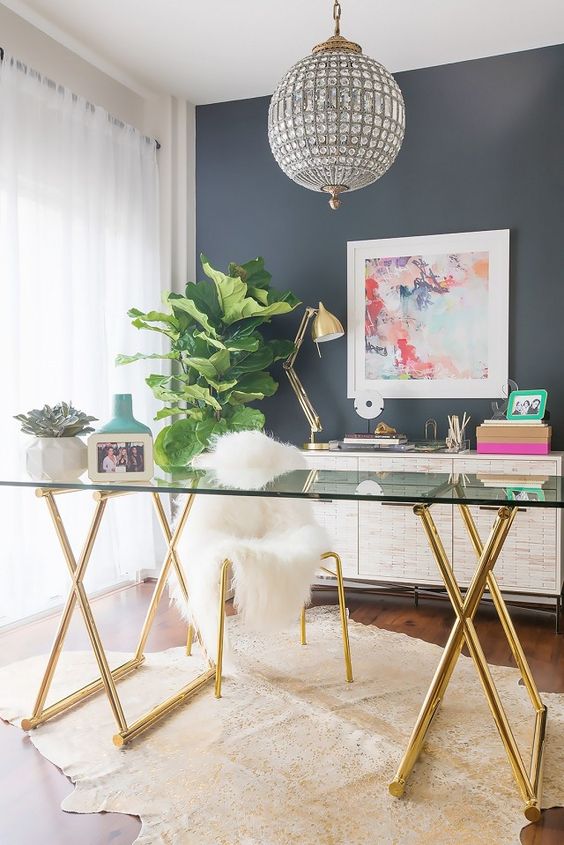 Photo: My Domaine
Lego Architecture: Help the designer you know find inspiration between developing new concepts with Lego Architecture. The Lego box set comes complete with a guidebook filled with pages of tips, techniques and handy-exercises for the architecture enthusiast. You can find works by Le Corbusier, Frank Lloyd Wright and Daniel Burnham, among many others.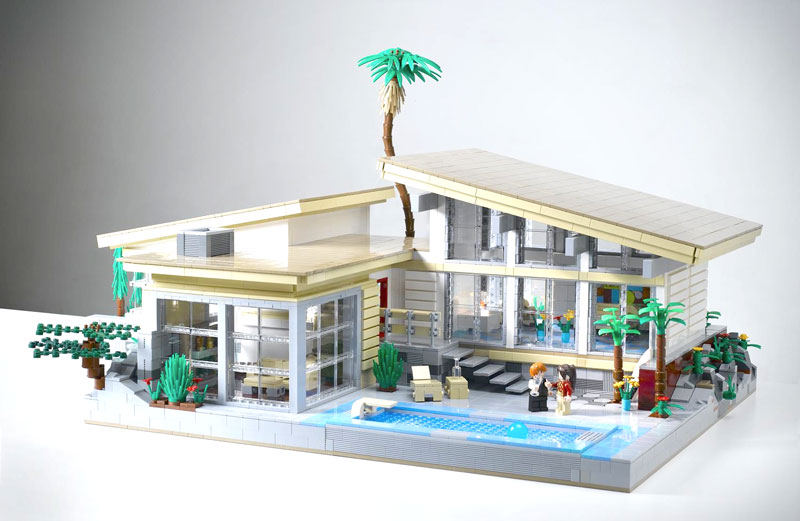 Finn Juhl Clock: For the interior designer that gets their best work done in an uncluttered office space, the Finn Juhl Clock by Architectmade, originally designed in 1951, will bring timeless sophistication to the work space. Made of teak wood and aluminum, the clock will perfectly fit in with any design aesthetic.
Architect Cubes: It's said that Frank Lloyd Wright first began building things with wooden blocks gifted to him by his mother when he was no more than a toddler. That's when she knew her young child would grow up to become the next great American architect.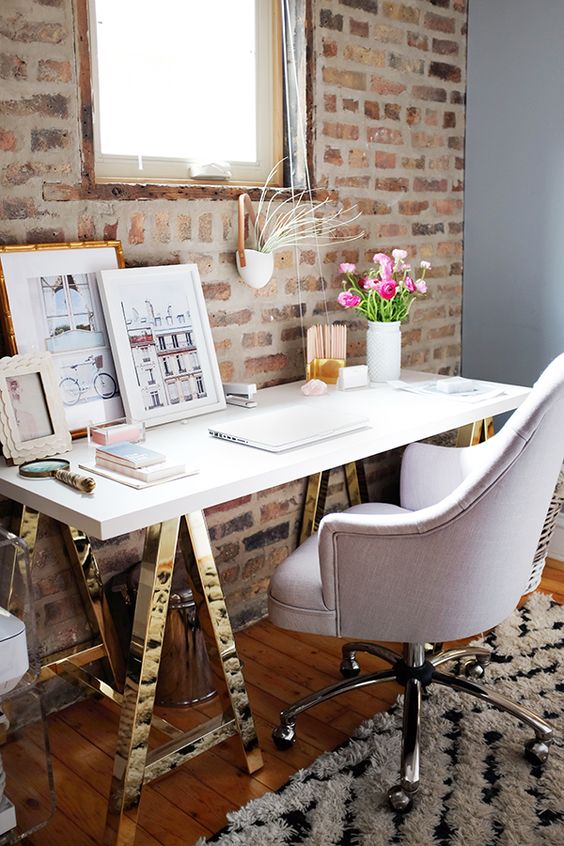 Photo: Alainak.com
Like Frank Lloyd Wright, your designer friend can build their own structure or piece of sculpture with an eight-cube collection made out of different composite and natural materials. The materials will help them to see and understand what pairs well together, and what does not.
Gifts for the Formal Dining Room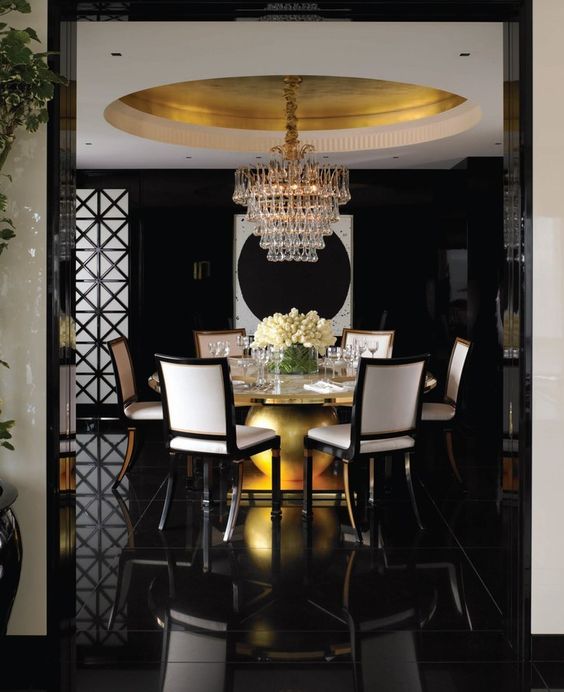 Photo: Interiors Digital
Spin Table Candelabra: Made out of cast iron, Tom Dixon's Spin Table Candelabra was designed with inspiration (Dixon's team used the same materials and methods) from the Victorian Era. An upended mobile that serves as a candelabra, the rotating, many-armed candlestick lets the user adjust its position to create an array of sculptural forms.
Dressed Egg Cup Set: You can't eat a simple breakfast in the formal dining room without the right dining accoutrements. Alessi's dressed egg cup set (available in red, yellow, white and black) "dresses" up your morning eggs with a delightful scallop-edged cup that is as functional as it is sculptural. It's probably the only breakfast "dish" that can be left out on the table.
Beef Jerky Bouquet – If you are looking to buy a gift for a man, the equivalent to flowers is beef jerky "Man Bouquets"! These delicious sticks and sheets of jerky carved into the shape of flowers and roses not only look cool but also taste amazing! Click here to check out these stemless maple candied bacon jerky rose bouquets!
Rare Presenter and Whiskey Glasses: For the designer who enjoys their liquor, the Rare Presenter and Whiskey Glass set designed by Fferone Design delivers the beverage with exquisite presentation. Transportable, the set can be taken from guest to guest (without worry of spillage) to taste the host's delectable whisky collection.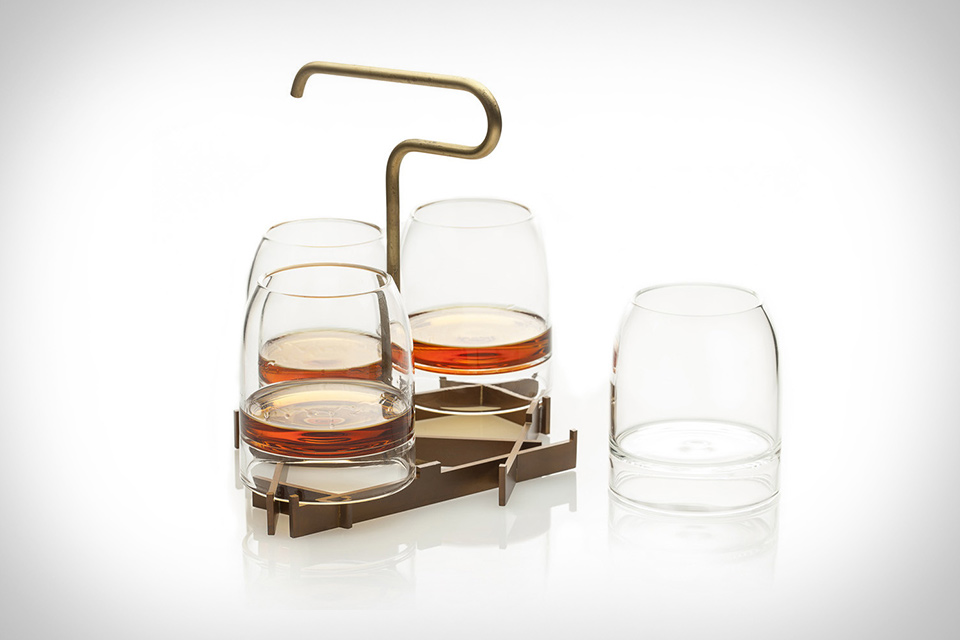 Gifts for the Living Room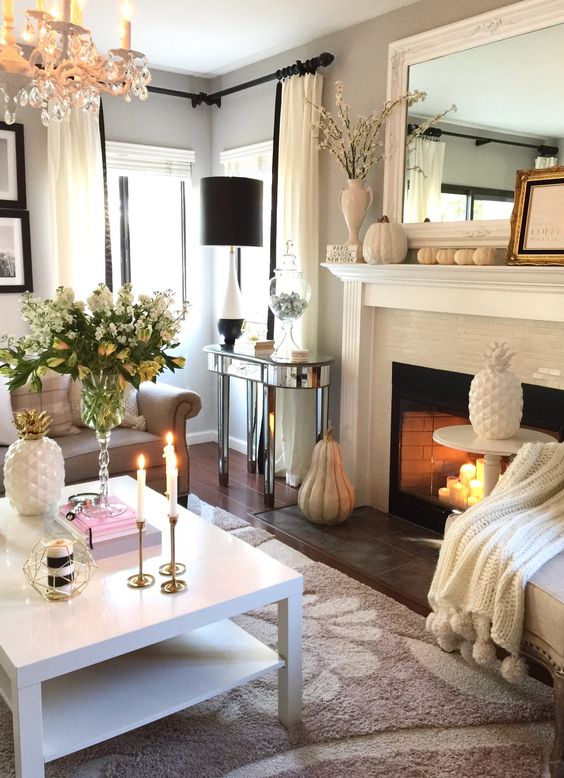 Photo: Home Goods
Eames: The Architect and the Painter: There isn't a designer out there who isn't familiar with the profound works of Charles and Ray Eames. A superb documentary illustrating the life, the times and the achievements of the design's First Family, help to get your designer friend reacquainted with why they became a designer in the first place.
Agate Coasters Set: If you are looking for some pretty cool gifts to give your friend, look no further. To help them protect their wood furnishings, (no, water stains do not offer character) gift them with a set of agate coasters. The coasters will bring forth vibrant colors and an elegant display of natural materials into their home.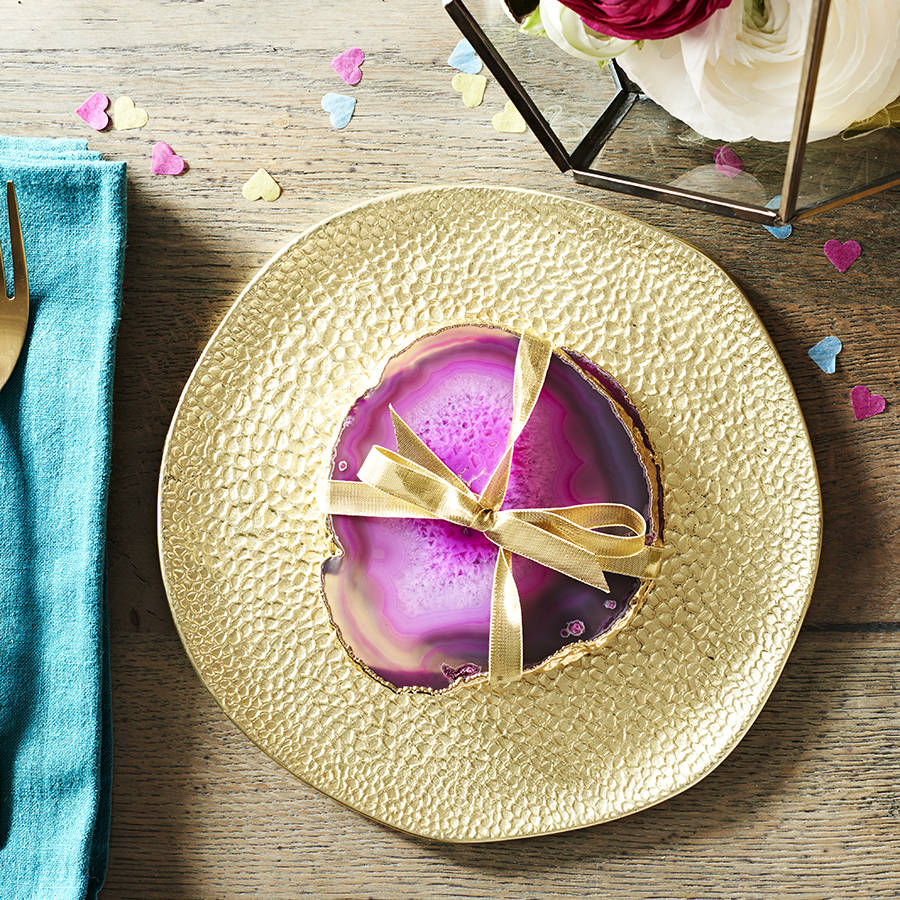 Photo: Not on The High Street
Arcangiolo Tree Topper: For many families, it's tradition to bestow a loved one with a holiday ornament that encapsulates the essence of their year. The Arcangiolo Tree Topper by Alessi is made of blown glass and painted gold by hand. It's sleek design and clever call to an Archangel will make the perfect angel atop your friend's tree.
Gifts for the Bedroom
Scented Candle: The bedroom is an escape from the rest of the house and is to be used for relaxation and reflection. A scented candle will help your loved one settle into the space and open their mind for expression.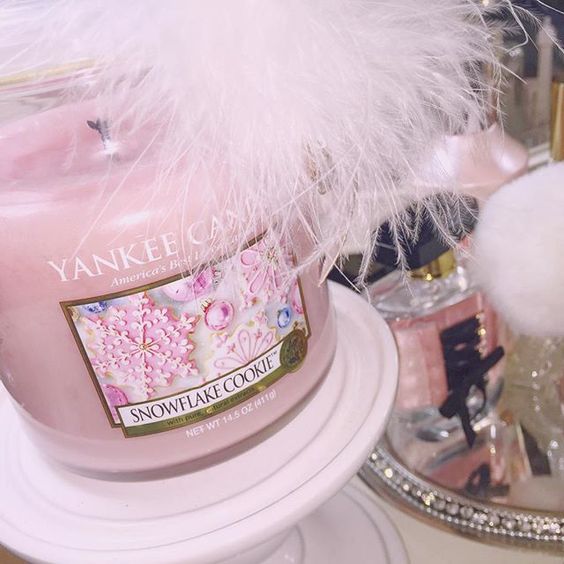 Throw Blanket: For the designer who breaks up their brainstorming sessions with micro naps, a throw blanket will ease them into a warm, happy sleep. They can also transport the blanket from room to room to stay comfy and cozy while they work!
BDB Tip: Candles and throw blankets are always safe gifts that look glamorous and can be instantly put to use. Gift things that you know will be used and not put away in the cupboard!
Well, what are you waiting for? Get your list in order,
you have some shopping to do!