Put an end to common kitchen storage problems with customized drawers, convenient organizers, bar carts and more!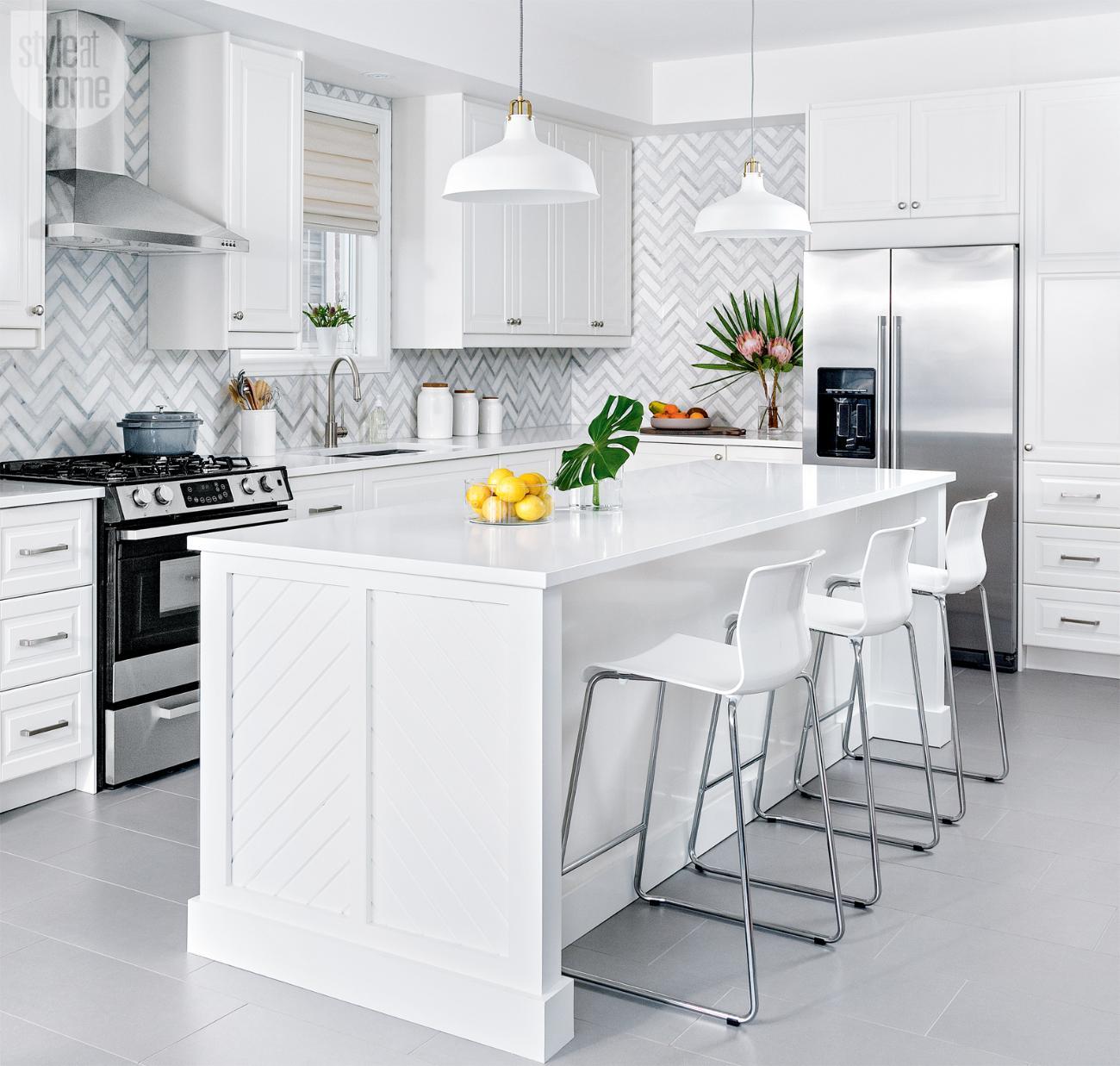 Photo: Style at Home
The biggest storage problems all arise from the kitchen. After all, we spend most of our time at home in the kitchen preparing meals, doing homework, and socializing. With tons of pots, pans, baking equipment and all kinds of appliances, you can never have too much storage space in the kitchen. There are tons of ways you can create smart storage space without having to expand your kitchen. Take a look:
A Rolling Kitchen Island
To give your kitchen some extra storage space and worktop space to prepare your delicious meals, a rolling bar cart is the perfect choice. If your kitchen does not have a kitchen island, installing a built-in unit can be pricey and makes a permanent commitment. A kitchen island on wheels is mobile, making it easy to roll in when you need it and then roll it out to another room when you don't need it.
Our Tip: Mobile kitchen islands add a load of luxury to a kitchen. If you are looking to upgrade your kitchen without dropping a whole load of cash, you can even make a kitchen island on wheels yourself. Search Pinterest for a simple DIY step-by-step tutorial. If you can make it yourself why buy one when yours can be even better!
Get Creative with Your Trash
A pull out garbage bin is convenient, but a pull out cutting board with a dispenser hole that goes straight into the garbage? Now that's ingenious! We are encouraging you to become creative with your existing kitchen storage space and if you manage to clear our a whole drawer, you can easily turn it into this. One thing you want to watch out for is collecting one of the most common pests that you will find in your kitchen – fruit flies and NJ mosquitoes. Once you are done using the trash, close the drawer and make sure to empty it out every day. This way, you won't have to be consulting a pest control company to help getting rid of these annoying flies.
Old Fashioned Pot Hanger
To free up some cabinet space, install a pot hanger above your kitchen island, or up against the wall. This is a smart way to make some space for your kitchen appliances like your toaster and blender instead of keeping them all on the countertop.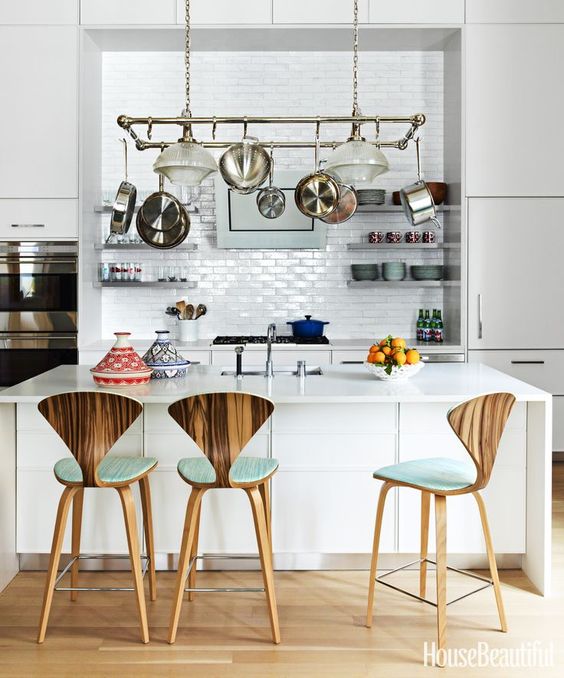 Photo: House Beautiful
Keep Vegetables and Bread Fresh
This DIY storage project adds a little old country style to your kitchen. A pull-out drawer that stores your onions, potatoes, and bread is a great way to keep this stuff fresh and easily at hand. These storage compartments can be made at home by altering your existing pull out drawers to hold a few baskets and don't forget a glass window case for your bread.