If your bathroom has seen better days but you are on a tight budget – this post is for you! Read on to discover some of our easiest and cheapest bathroom updates that can be done all in a weekend!
Add Some Allure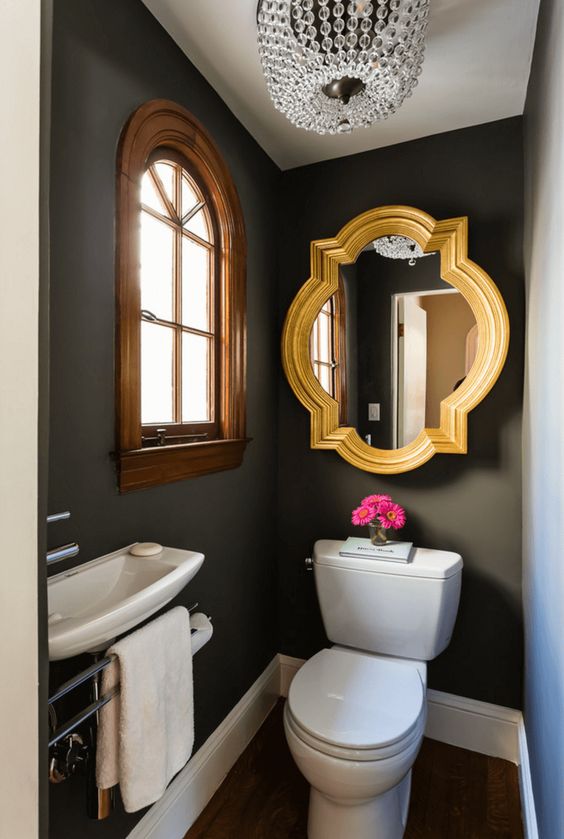 Photo: Fresh Home
This is probably my most fun part of updating a bathroom is adding a splash of wow factor – it makes such a bold difference. A large beautiful mirror, a romantic chandelier, glass shelving and chrome towel bars can take a cheap looking bathroom to a whole other level. Bathrooms are an important space in our home and are a great place to experiment with some lovely new trends.
Suzy's Tip: What's even better is that all these things can be found at your local Home Goods (loads of gorgeous mirrors there) or at Home Depot (bathroom essentials galore).
Buy a New Bathroom Suite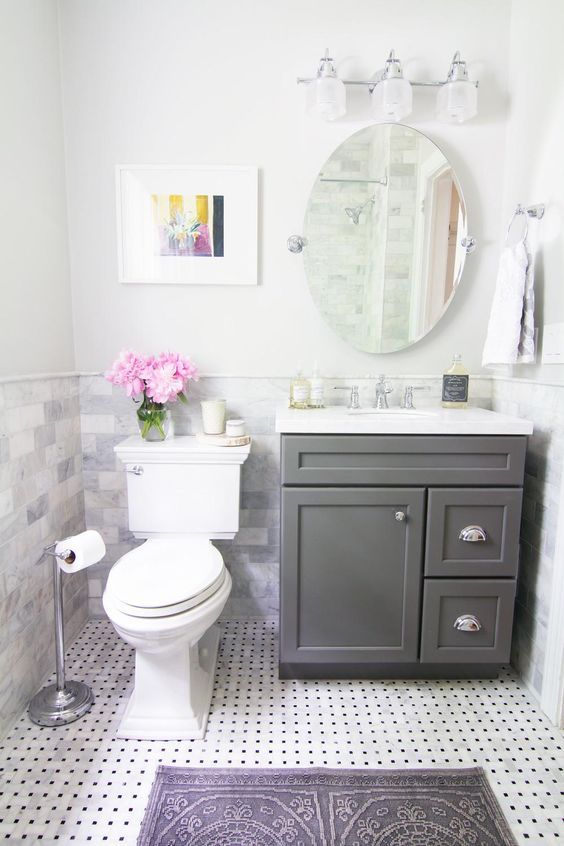 Photo: Al Thoughtful Place Blog
A suite is a set of coordinating fittings for your bathroom: bathtub, vanity sink, and toilet. If you think your suite is becoming a little dated, it's definitely time to update it. These bathroom sets come is all kinds of different styles and are sometimes much cheaper if you buy the whole set rather than individual pieces. There are tons of cheap places like the bathroom suites from betterbathrooms.com, where they offer a price match guarantee and regularly hold sales. So shop around, until you find a fitted bathroom that suits your decorating as well as your budget.
Update Your Fixtures
It is also easy and relatively cheap to replace your bathroom hardware and fixtures. If you buy a set, you will not have to pay much for a towel rail, toilet roll holder, soap dish, and toilet brush holder. Replacing these is easy and it should only take you an hour or so to get the job done.
Want to choose something trendy? Brushed bronze hardware and fixtures are so hot right now. Just make sure you never mix and match metal fixtures to avoid clashing and have your bathroom look like you fixed pieces of it rather than updated it.
Restore What You Have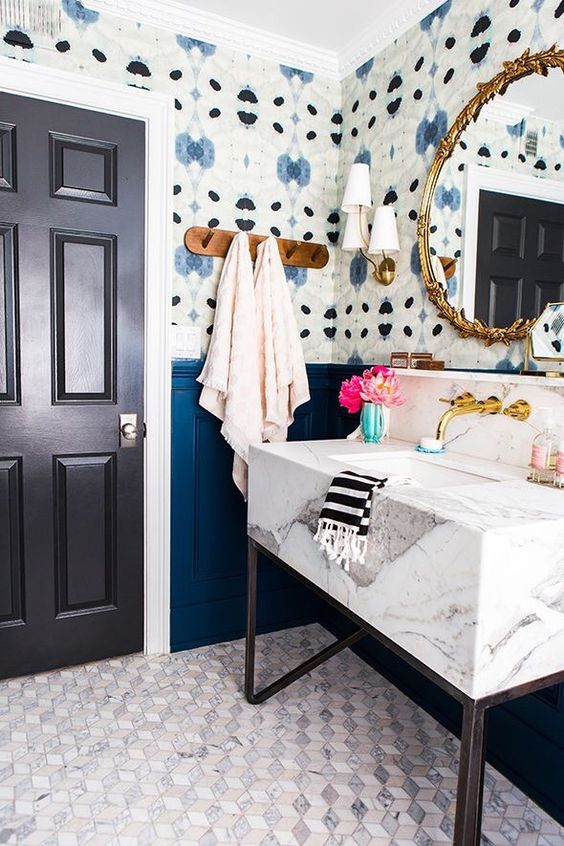 Photo: Anchors and Cardigans Tumblr
If you are not able to afford to replace these items, do not worry because there is still a lot you can do to update the look and feel of your bathroom. Giving everything a deep clean can make even an old suite look good.
Using a good grout cleaner, even a homemade one, can restore your walls to their former glory. You can even make your own. All you need is baking soda, hydrogen peroxide and some liquid soap. Check out this magic cleaning recipe from Pop Sugar.
Restore an Enamel Bathub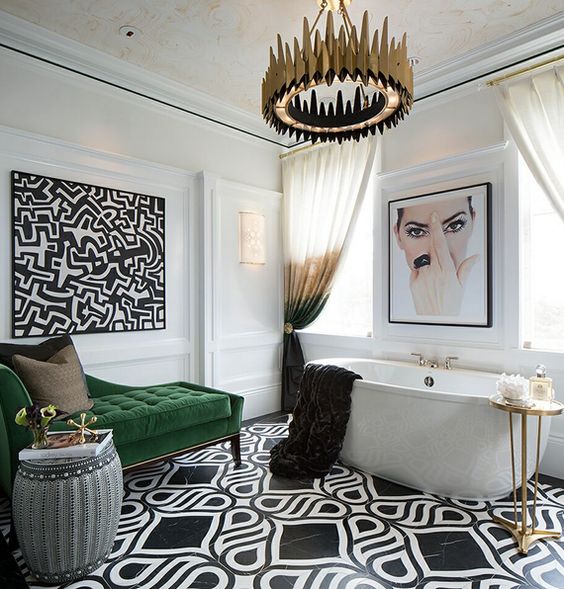 Photo: Simplified Bee
If you have an enamel bath that has seen better days, you do not necessarily have to replace it. There are low cost kits available that will allow you to re-enamel areas where it has worn away, without having to take the bath out to do the job. You can restore an enamel sink in the same way.
If you are stuck with an old enamel bathtub, re-enamelling your tub is your best bet to stick within a budget. Re-enamelling will make the surface look like NEW again and most kits you buy can make your bathtub last for another seven years!