Deciding on the perfect bathroom vanity can be a little tricky, especially with all the gorgeous options on the market today. Wether you are looking for a more traditional, modern, vintage, or just plain old practical vanity, it's important to choose the best one to suit both your style and budget. We will help you choose the right one with our 7 stylish ideas:
1. It's all in the Details
Experiment with different colors, textures, details, and materials. A mirrored bathroom vanity is a surprising addition to your bath and looks glamorous and sophisticated. You can also opt for luxurious details like a classic marble countertop for an elegant touch or even a few mirrored panels on your cabinet doors to help visually expand your bathroom.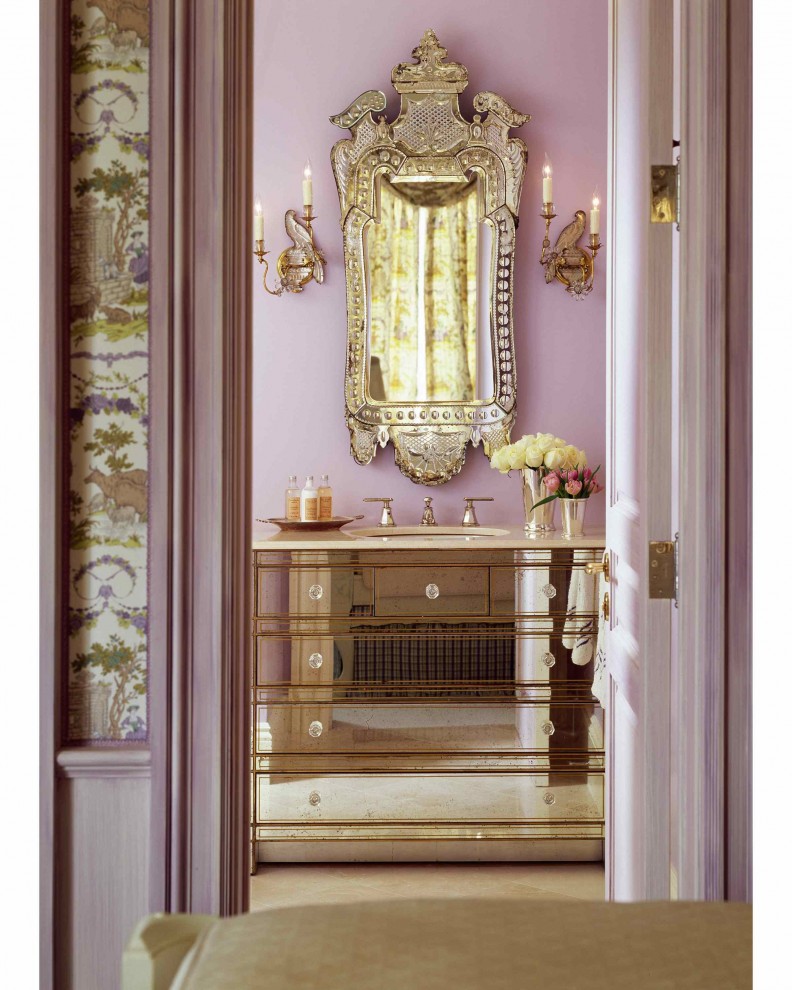 Kendall Wilkinson
2. Vanities that Look like Dressers
To blend in a style of modern and vintage, furniture style vanities that look like dressers are your best bet. They also provide ample storage space and can even be made by yourself using an old dresser and repurposing it as a new bathroom vanity.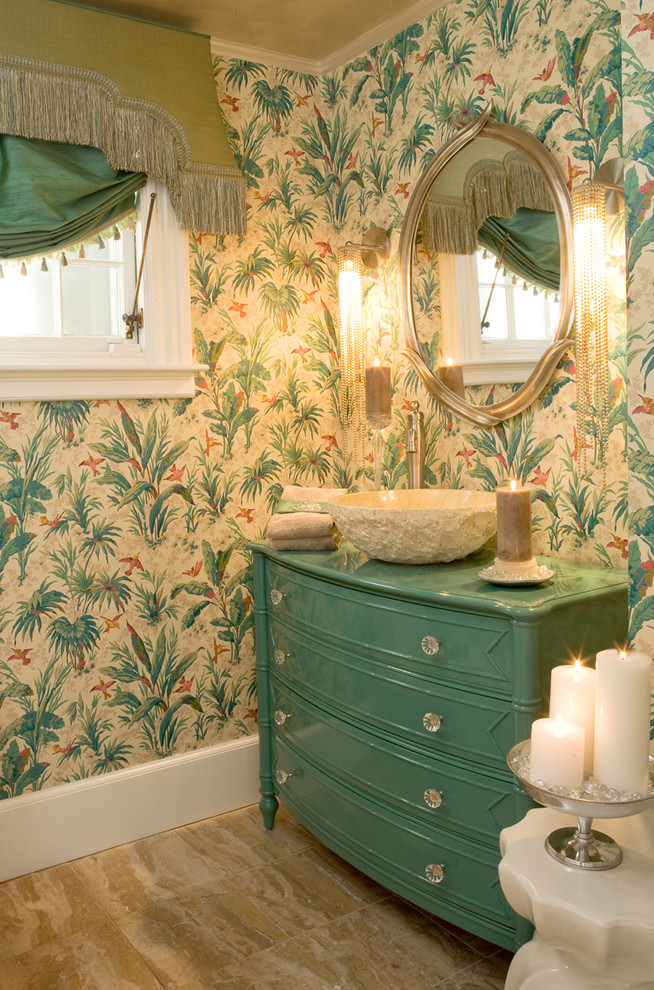 Cynthia Mason
3. Double-Sink Vanity
If you have a large family, a double sink vanity is a great way to help get your family ready faster for school or work. No more long line-ups in the morning!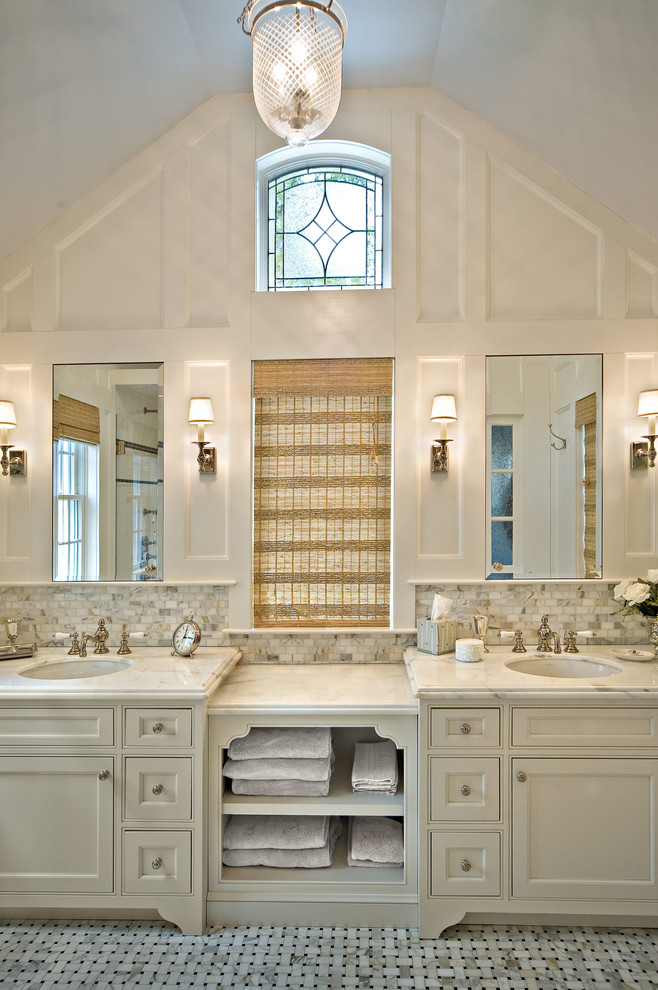 Diana Bier
4. Focus on Storage Space
Extend the storage space of your vanity from the floor to the ceiling to maximum the small space you already have. Built-in cabinetry is great for multiple family members and helps organize and keep clutter out of sight.
Spinnaker Development
5. Rustic and Antique Style
If you are like me and like to shy away from the uber-modern bathroom trends, you may want to opt for a more vintage, or rustic style vanity. You can get a great deal on using vanities made from repurposed wood with all the dents and knicks – this only adds to the charm and character of the furniture.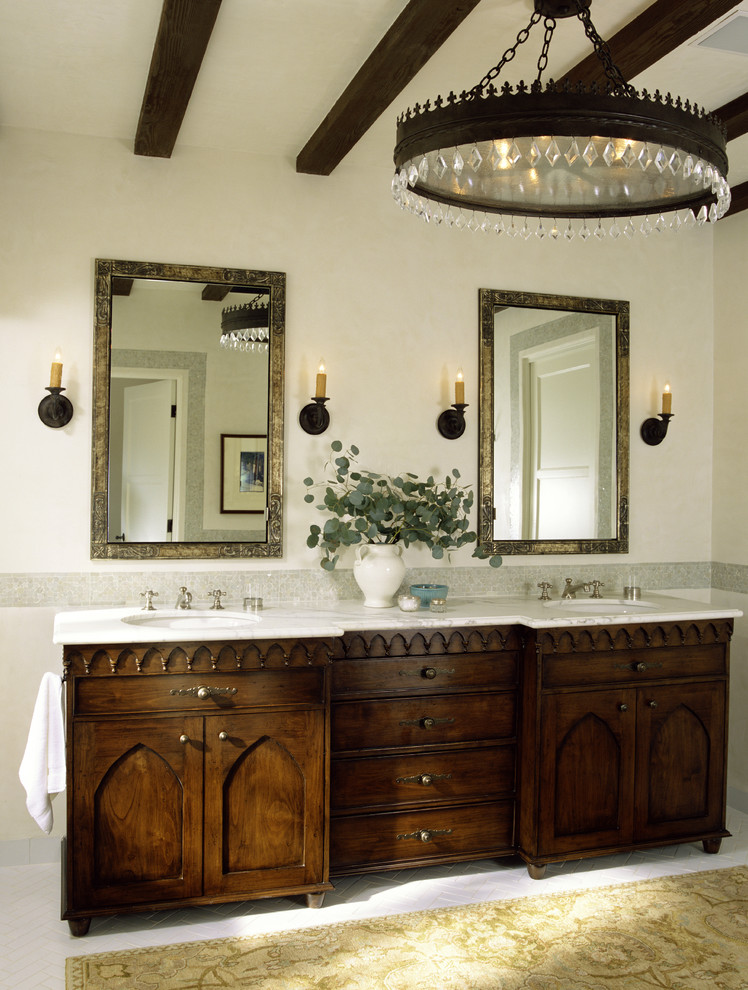 Tommy Chambers
6. Hang up an Oversized Mirror
A large mirror over your bath vanity can work miracles to a space small – it will reflect natural sunlight, expand your space, and open it up making it look larger, brighter, and more visually appealing.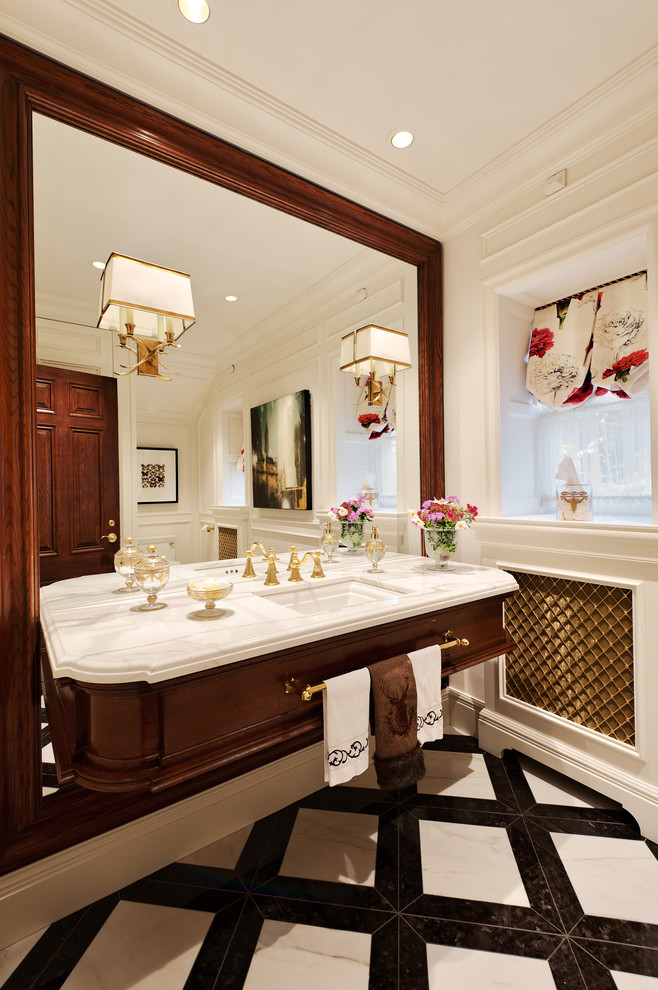 David Giral
This post was written in collaboration with Bathroom Deal.