Getting Ready For Christmas – How to Care for Your Artificial or Real Holiday Tree!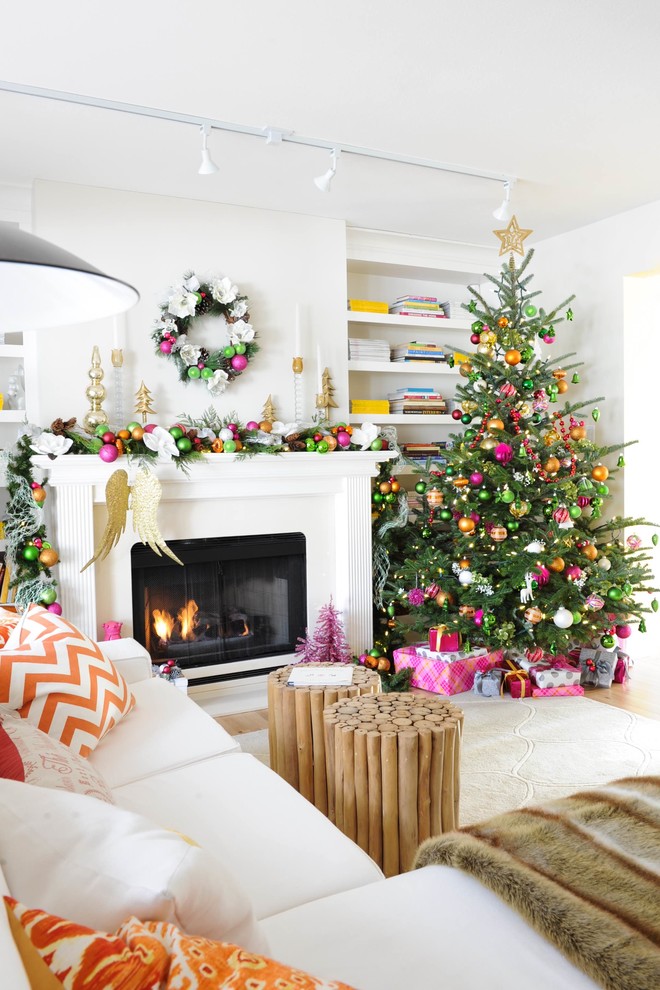 Christmas season awaits, and once it comes, you'll need to ensure decorations look incredible!  Of course, the tree is the central focus of interior Christmas decor.  Whether you opt to purchase a fake or real tree, you'll want it to look festive.  Here are some of our best tips on how to care for and decorate your tree this holiday season: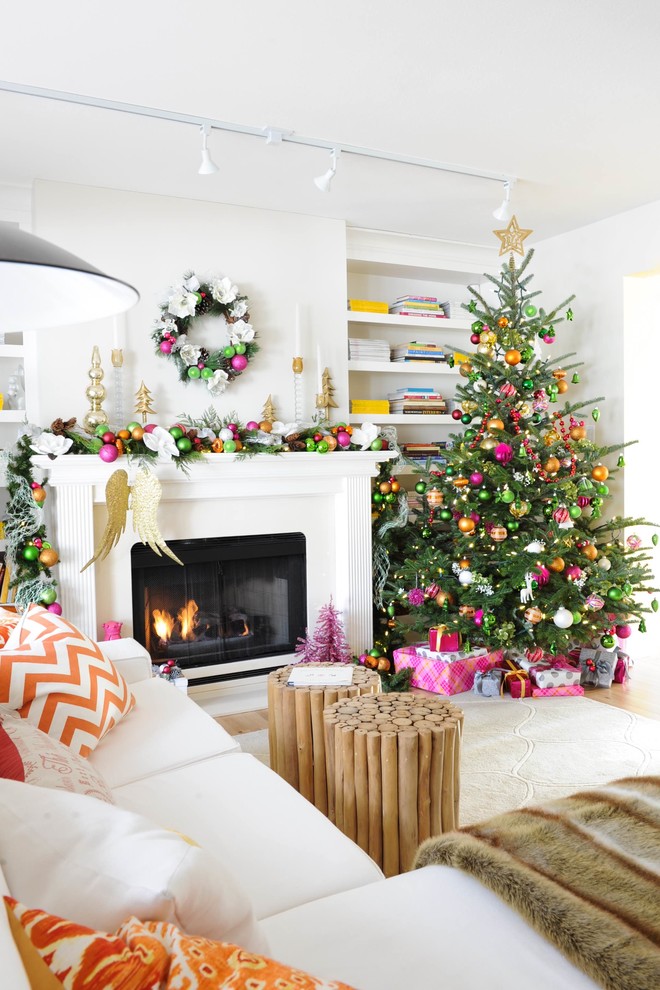 Designed By: Maria Killam
Stand Up for Tradition
A real tree is a traditional sentiment.  The smell of a pine tree lets visitors know you mean business when it comes to representing the holidays.  If you are getting a real tree, a traditional stand is needed.  Regular watering and treatment helps maintain the fullness of the tree and keeps it from losing too many needles.  You want to make a half-inch cut to the base before placing it in the stand.  Be sure to make a level and even cut so it will fit nicely.
Create an Appropriate Setting
A live tree needs a lot of tender loving care.  An artificial tree does not need as much attention, but a real tree needs to be kept away from intense heat (such as the fireplace or heater vents).  Also, be mindful of the temperature of the hosting room.  Establishing a lower temperature will keep the tree from drying too quickly.  Regarding temperature, the water does not have to be cool or cold; the water's temperature won't influence the tree's ability to uptake.  Regularly check the water level- you don't want the water to get below the base of the Christmas tree.
Dress the Tree Appropriately
Some prefer to dress a live tree sparsely, so the natural beauty can take precedence.  However, a fake tree can be adorned in sets of lights, personalized Christmas ornaments, and loads of ribbon, so the decoration gets more attention than the fake tree it covers.  Take some time to plan how you will arrange the decor before starting.  This will save time as well as make for a better end product.
Go Against Tradition
Sure, it's traditional to get a Christmas tree, real or fake, but you don't have to decorate it with lights, garland, or red and green balls.  For example, if you're a Green Bay Packers fan, you could pay tribute to your favorite football team by dressing the tree in green and yellow along with personalized decorations and football cards of favorite players.  It would be wrong to leave the tree out of your holiday decor, yet there is no wrong way to decorate it.  Create a theme based on family members, favorite holiday destinations, shared family pastimes, etc.