Make sure you're not rocking outdated decorating trends at home by finding out which trends are out for 2017!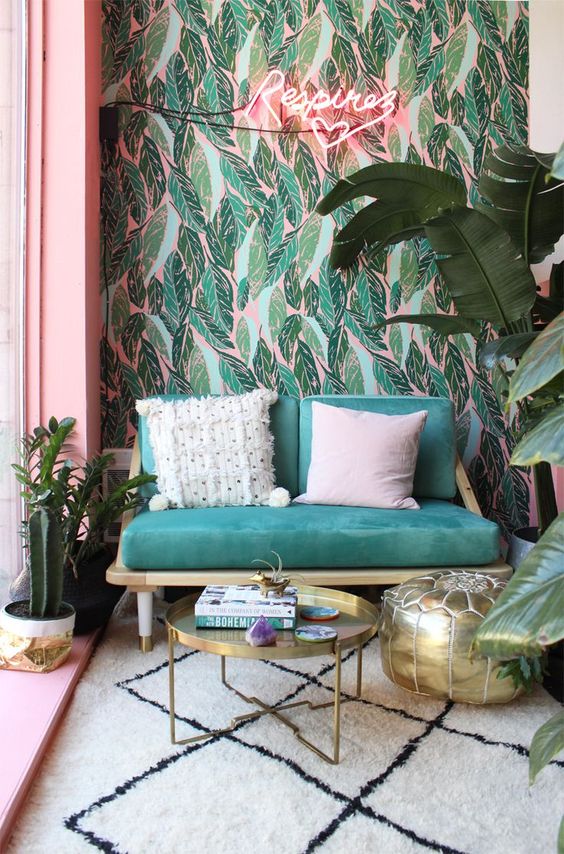 Photo: Baba Souk

Home décor trends continue getting better each year, and with each new trend, the stale old items and themes get outdated. You don't want the same floral accent in your house your grandma once had. Don't get us wrong, but we're trying to save you from posing an old impression. We have enlisted 5 home décor trends that made a splash in the 80s to early 2000s, but that is exactly where they belong now!
White Color Scheme for the Rooms
A flawless white interior looks untouched and bright at first, but it starts getting dull and boring with each passing day. It also looks uninviting and requires heavy maintenance, which is why it didn't stay in fashion for long. You can swap the white interior with contemporary navy blue look to add warmth to your rooms. It also contrasts beautifully against light-colored textures. Fresh colors can lighten up your mood and circulate a refreshing vibe all around your house.
Traditional Kitchen
Say goodbye to traditional kitchens where granite and heavy marble countertops were the stars of the show. Now the trend is to employ lighter materials and tiles to elevate modern appeal. Moreover, lacquer cabinetry and dark wood counter height stools provide the aesthetics of a modern cooking space.
Ditch the cooking appliances that take all the space. Instead go for wall-embedded refrigerators, counter-fitted stoves and counter-embedded sinks to have a clear, open area for a better cooking experience. Modern cooking tools play an important role in upgrading your kitchen. Shop modern range of kitchen appliances from home equipment dealers like AJ Madison to secure the best rates.
Pointed and Oversized Furniture
Circular and geometric variations in furniture have returned in 2017, because boxed furniture have been throwing off the look of your living room for quite a long time. Shapes affect your mood in many ways, so it's better to have different shapes around for a fun atmosphere rather than sticking to single boring cut. Same discouragement goes for oversized furniture. They not only make your space look crowded, but also appear clumsy. Stick to decent pieces of furniture that maintain the intricacy of your home.
Hanging Edison Bulbs
The interior is not the only part of your home, the outdoor space counts as well. We require lighting to illuminate our patio and most of us find Edison bulbs a convenient way to do it. Although conventional bulbs promote a retro feel, they are old-fashioned and need to be replaced. Modern day lighting solutions encourage the use of LED lights, fairy lights and solar lights not because they are energy-efficient, but due to the fact that they give an enchanting look to your patio. Modern patio decorating ideas also include the use of suspended paper lanterns, mini chandeliers and string lights.
Smooth Textures
Smooth and sleek textures convey 'flat' rather than 'elegant' look. You should incorporate chunky stitches, pleats, folds, fur and other cozy textures to enhance the comfort of your home. Home is more about what you feel when you're inside, and a transition of different textures can ignite your senses while staying true to the modern age.