Selling your home isn't as easy as it sounds. Even if your property is spacious, competitively priced, and located in an ideal neighborhood, it can take months before the right offer comes through!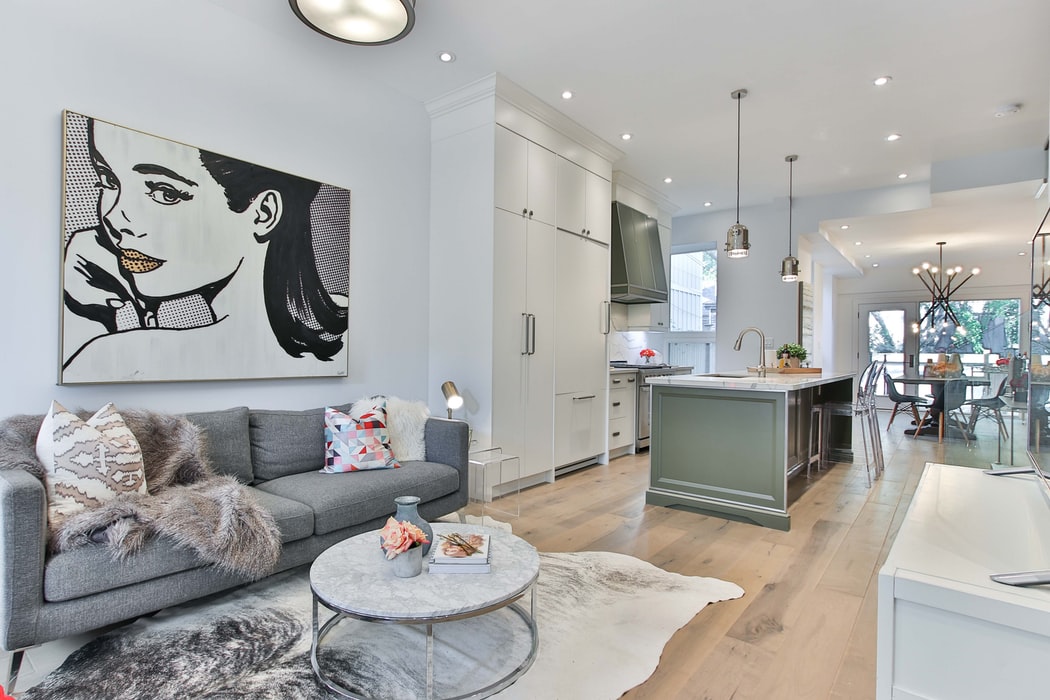 Photos By: Unsplash
Though there are several reasons this could happen, one of the most common reasons is lack of aesthetic appeal. Most buyers prefer a house that's not only functional and comfortable but attractive. The less work they have to do to make a property feel like home, the more likely they are to put in an offer.
After coughing up some serious cash for repairs, advertising, and realtor fees, you may be reluctant to put more money into a property you're trying to sell. Updating a property's design will indeed cost you money, but if it's going to increase your chances of making a sale, it's worth the investment. If you believe that enhancing the aesthetic appeal could make a difference, there are some things you should know. Continue reading to learn more.
Think Like a Homebuyer
When it comes to updating a home's interior design, you must think like a buyer. All too often, sellers select colors, textures, styles, materials, and products that appeal to personal interests. Be that as it may, this is no longer your house. Essentially, the idea to make it easier for buyers to picture themselves in the home.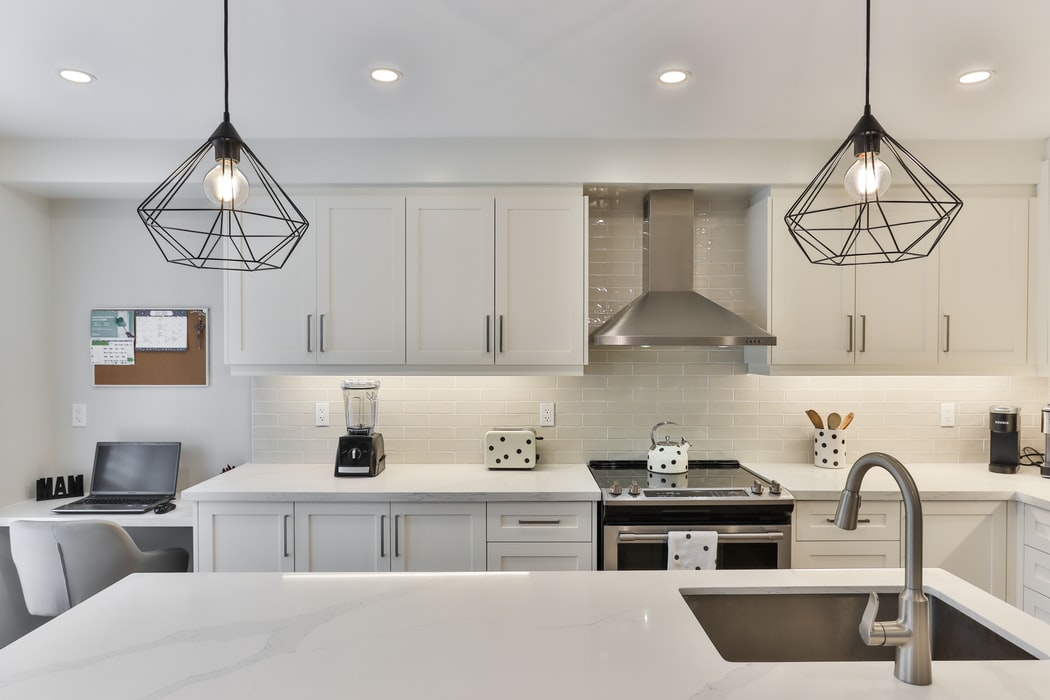 Modern Is The Way to Go
Some of the fastest-selling properties are those centered around a theme. While you might prefer a vintage or rustic-style home, modern design is always best. Modern designs are neutral, simplistic, and popular, making it easier for homebuyers to incorporate their furniture and decor while adding their own flair and style. Creative professionals like Beck & Engle Interior Design in Park City, UT, can help you come up with modern ideas that buyers are sure to love.
Top Modern Design Trends
Whether you decide to hire an interior designer or complete the project yourself, you'll need to choose everything from wall colors to floor types. If you're unsure where to start, these trendy modern design ideas are sure to get those creative juices flowing.
Gray Is In
When it comes to selecting a color scheme, you can't go wrong with gray. Incorporating varying hues of gray paired with a crisp white or sleek black instantly modernizes a living space. A cool gray kitchen with white walls, a brick-like backsplash, cabinets, and stainless steel appliances is sure to grab someone's attention.
Make a Statement With Feature Walls
Bring living and dining rooms to life by adding a feature wall. Also referred to as an accent wall, its individuality in color and texture breaks up the monotony. A well-designed feature wall can also set your property apart from other residences on the market. Imagine a faux-stone or brick wall in the living room with a mantel and an electric fireplace. Adding textured wallpaper to the dining room's main wall is the perfect backdrop to hang photographs and artwork.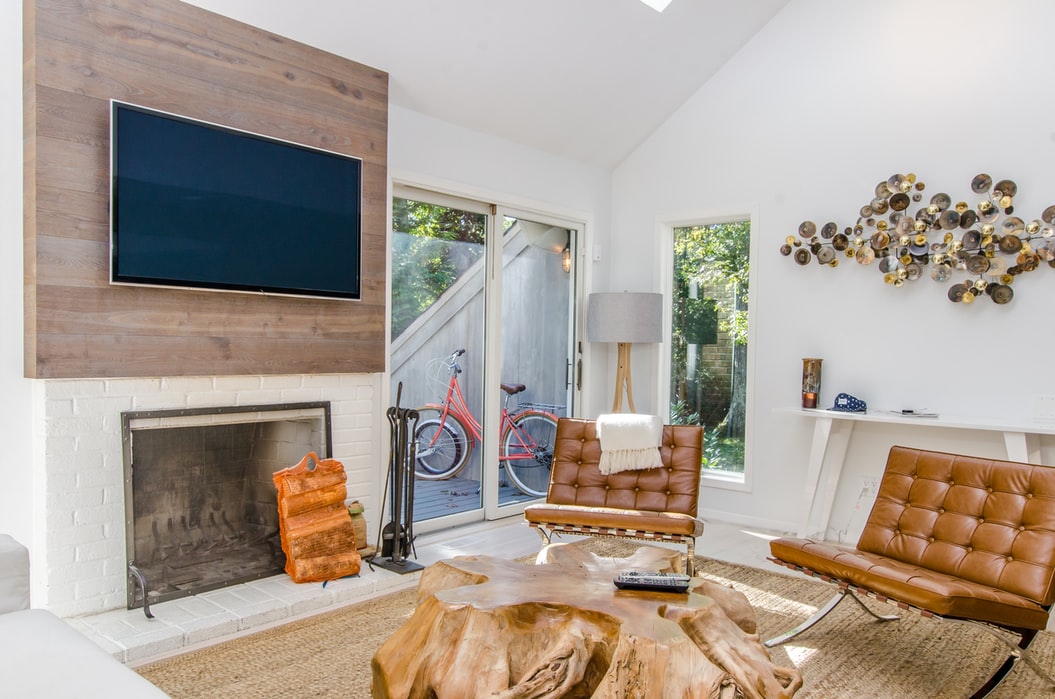 Don't Sleep on Eco-Friendly Designs
From saving money to saving the planet, an increasing number of homebuyers are interested in environmentally-friendly homes. You can get your home sold faster by incorporating efficient modern elements that reduce a household's carbon footprint. Some of the most popular modern yet eco-friendly design ideas include energy-efficient kitchen and bathroom appliances, LED lighting, and natural or recycled flooring, shelving, and paints.
Space Conservation
Homebuyers look for properties that have enough space to accommodate their current and future living needs. There are several ways to make any room in the home look more spacious. You could have a non-load-bearing wall knocked down for an open-concept, have shelves built into the walls in the family room, or install a kitchen island that can also provide storage, room to prep meals, and an area for eating.
If your property has been on the market for several months without an offer, modernizing the interior design could resolve the problem. By investing in trendy concepts that enhance the functionality, comfort, and aesthetic appeal of a living space, you set your property apart and draw prospective buyers' attention. Hopefully, the above modern design trends have given you some ideas to transform the house into a buyer's dream.