How to Decorate and Design the Perfect Outdoor Decking Area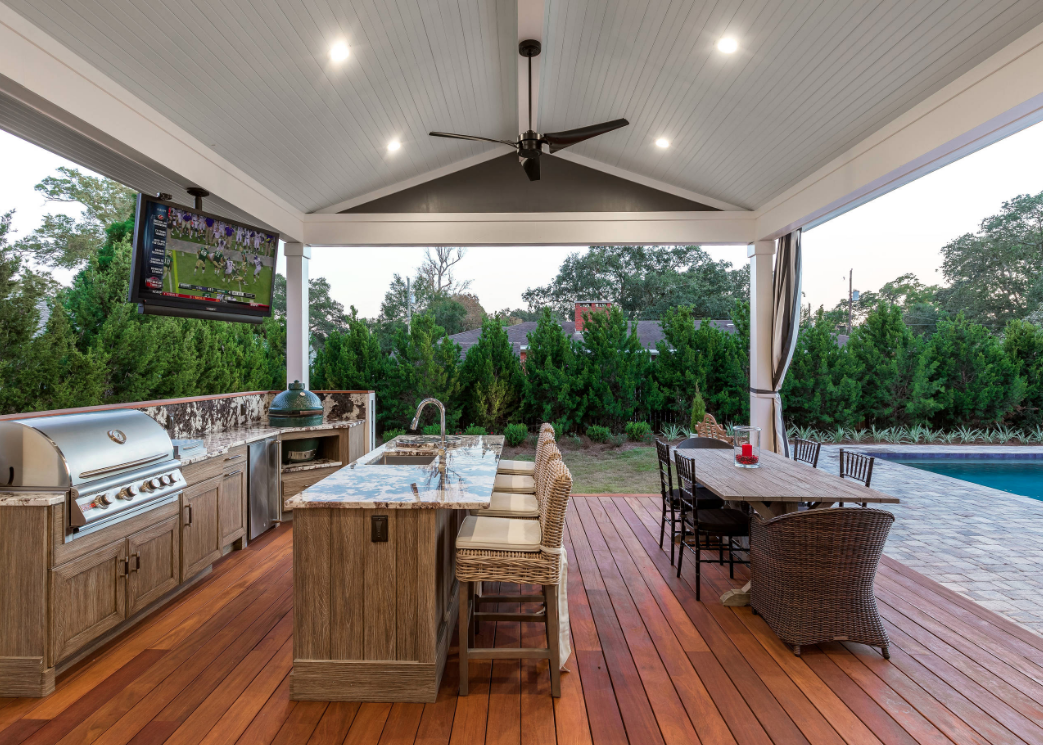 The perfect outdoor deck is different for everyone. Here are some ways that you can design and decorate a decking area that will suit your style and your family's needs!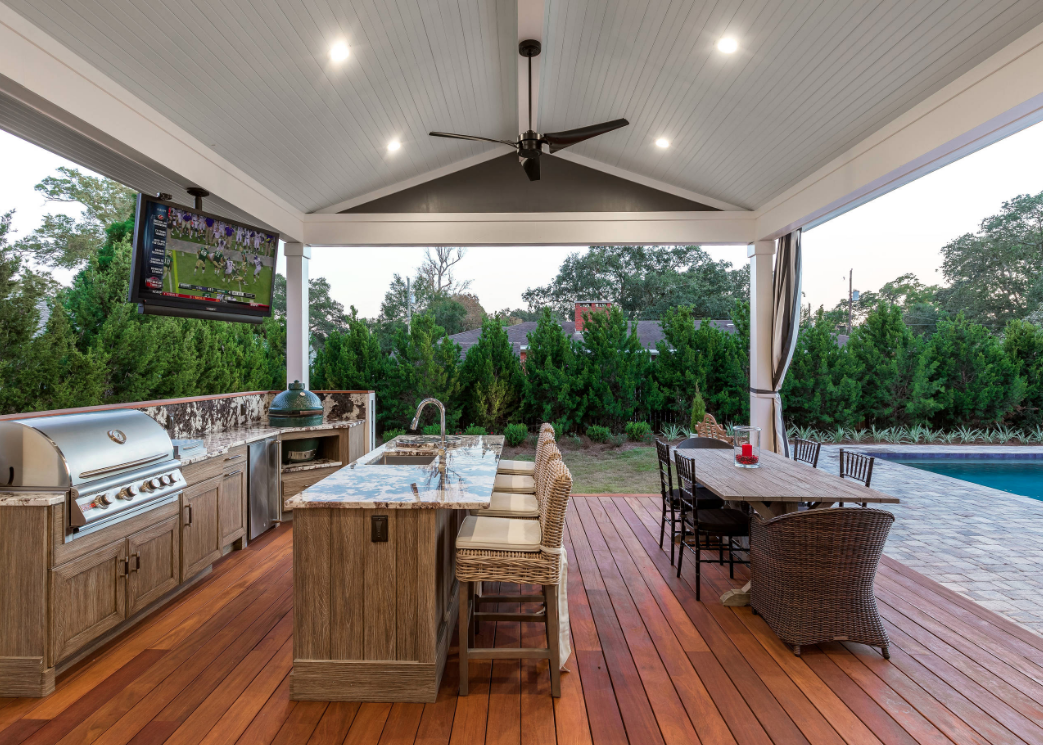 Photo By: Omega Construction and Design, Inc.
There are many features to consider when planning your decks such as the size and elevation change of your yard, your home size, and style, door locations, existing features in the yard, what you want to do with it. Put some thought into it and you will be even more thrilled with the results.
Choose the Size
First off you need to figure out how big to make the deck before you plan anything else about it. To do this you need to consider your yard and your house. You want the deck to fit the house, and you probably don't want it to take up all of the usable yard space you have. Only you can tell what size would really work well for you. If you plan to throw parties you may need to go bigger, if you just want a spot to sit a small deck could be perfect. Some houses will have a deck simply to give you a place to go where you don't track in dirt, others may have one that goes all the way around the house or that you could fit 100 people on. It's up to you just remember you will want it usable and attractive.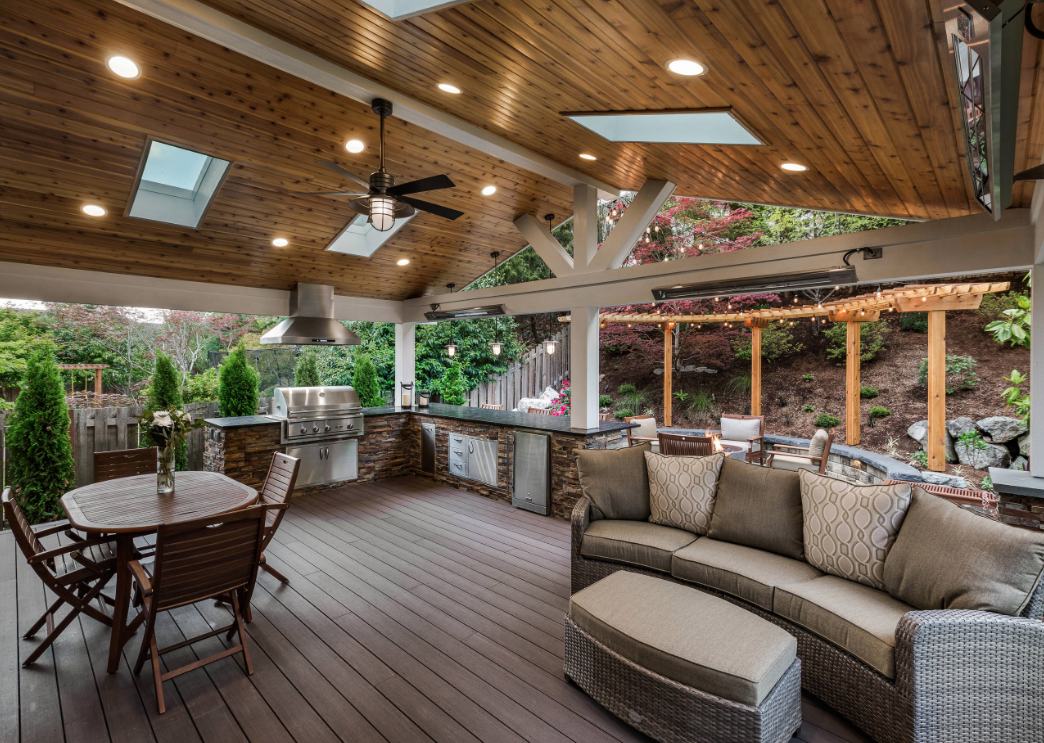 Phtoto By: Urban Oasis Design & Construction LLC
Plan any Features
Next, you will want to plan for any features you want the deck to have. Maybe you want a spot for the grill? If you are at the beach you may want to add an outdoor shower. Do you want to inlay an above ground pool or hot tub? What features will make the deck and yard your own? You will need to know this so you can plan on where to run water and electricity. You may also want some shade. Adding an umbrella or small roof can give you a place to hide in the summer. Some fancy decks even have a second story so you can see out into the ocean or across a valley.
Design Basics
Without a degree in civil engineering it is hard to design a deck specifically for a load you think it will have, plus you never know what the future will hold or what may rot to weaken the structure. To get around this you need some basic but detailed guidelines and you also need to make sure to use the right type of saw for this kind of woodwork. The normal deck plan uses 4×4 posts to support it, with joists made by 2x10s and decked in 2x6s. Normally pressure-treated wood is used for long term durability but you can get a type of wood like the cedar that will last longer, or paint and seal normal pine. There are also composite options that will last a long time and give you color options. The 4×4 posts will need to be concreted into the ground to give you a solid structure to work with. If you have any height to your deck you will want to add rails and potentially cross members to the 4x4s for stability. You will also need to consider how you are getting off of the deck if it's more than 1 foot or so off the ground. Include steps in several locations if the deck is large. This will make traveling around the yard easier.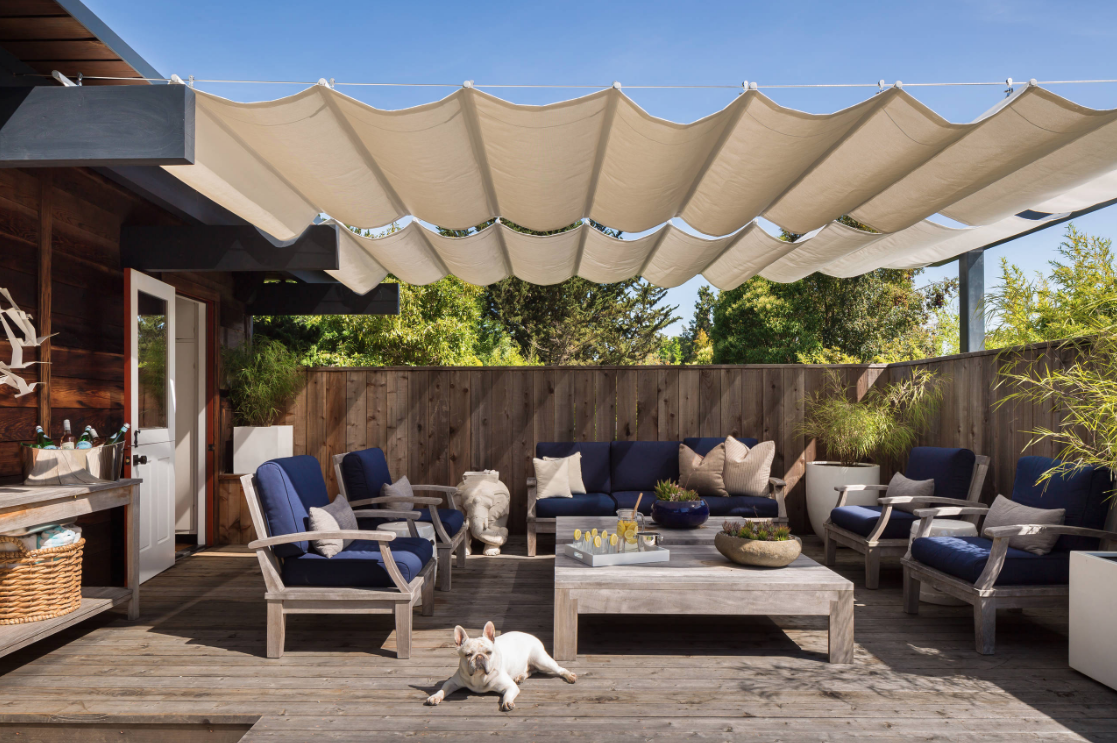 Photo By: BK Interior Design
Decorate
Lastly, you will want to plan on how to make the deck look good. You may want to add lights on the corners or wrap the handrail in string lights. Planter boxes may give the deck some life. Furniture with outdoor cushions can give you excellent seating or dining options while also adding some color to your deck. Do not forget to consider the landscaping around your deck. A flower bed separating the deck from the grass is common. Add steppingstones on common paths coming on and off the deck.