Extend your outdoor living space by installing the right lighting. Keep reading to find out how!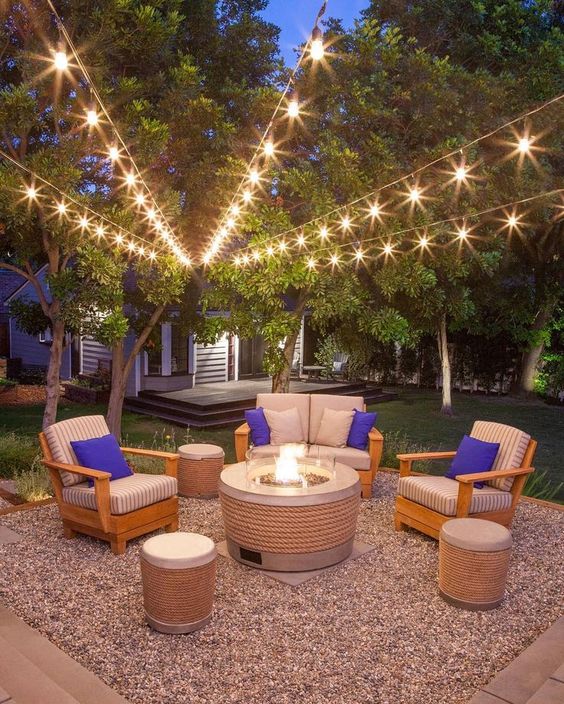 Photos via: Pinterest
Once the summer arrives, you want to make good use of your outside space. The nights are a lot lighter anyway, but what you want to remain outdoors once the light starts to fade. In order to do this, you need to design an outdoor lighting landscape that works. This means that it has to be suitable for its task, provide enough light and make efficient use of energy.
This is not as complicated as it might sound. You just need to spend time planning and thinking about the various reasons for having exterior lighting. Doing this means you should have a beautiful and effective lighting solution in your yard.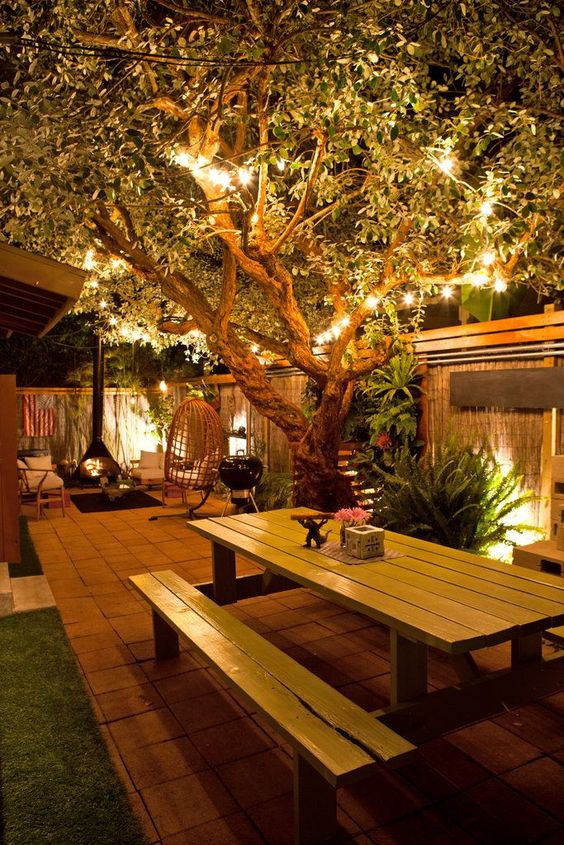 Knowing the Three Types of Lighting
It's important to realize that there are three different types of lighting; ambient lighting, task lighting and accent lighting. They can all be used in various places in your yard. Ambient lighting is the general level of lighting that you need when you are sitting outside. Task lighting encompasses security lighting and lighting around the edges of paths and decking. Accent lighting is normally provided by spotlights and can be found around trees and other objects that you want to highlight.
Take a look around your yard and decide what different types of lighting you need. It also helps to look out over the yard from inside, to get a different perspective.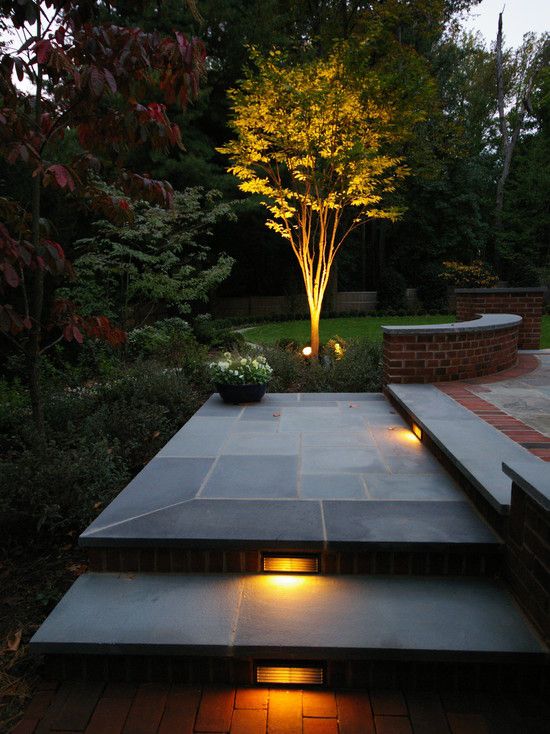 Be Careful with Lighting for Different Areas
When you are considering the design of your outdoor lighting landscape, there are a few things that you should pay careful attention to.
If you are entertaining guests, do not blind them with spotlights. You can use subtle light fixtures, such as lanterns, to produce ambient lighting. If you need to cook outside as well, consider investing in a lighting system that has a dimmer switch, so you can adjust light levels as needed.
Choose security lighting that you can control easily. Security lights should be used around entry points and above outhouses and garages. Of course, you should have security lighting by the front door of your home. You may also want to ensure that any shadowy areas next to your home are lit, to remove cover that may be useful to intruders.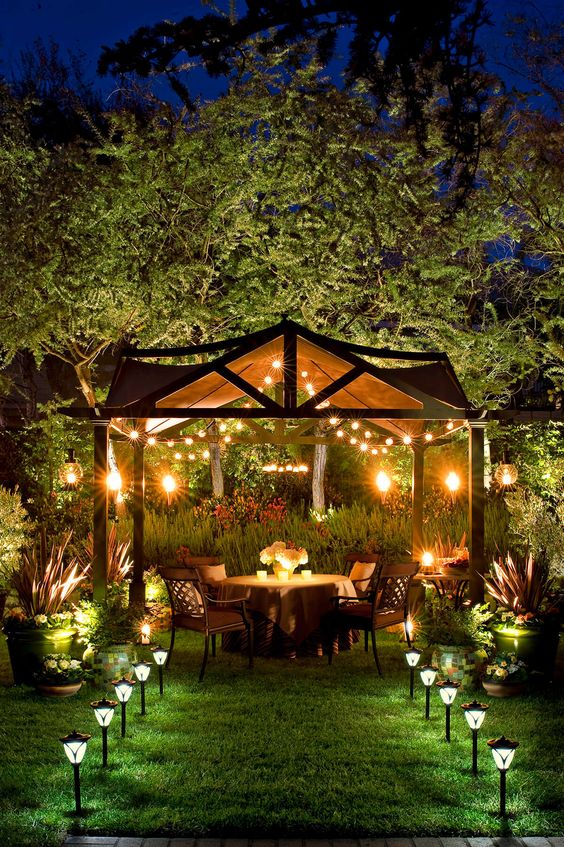 Being Efficient with Light
Two of the most important tasks, when making the most of outdoor lighting, are calculating how much light you need and making sure it's efficient. On average, you should multiply the square footage of the area you need to light by 1.5, to work out how many watts of power are needed. You should then ensure that you use LED lights as they make the most efficient use of this power.
Exterior lighting turns your yard into a place that you can still use once the sun goes down. It also helps to keep your home secure and safe from unwanted intruders. A well-designed outdoor lighting landscape is a good investment.