Making the most of your living room is vital considering its importance as the focal point of the house. Here are some items you can add to make it a luxury space.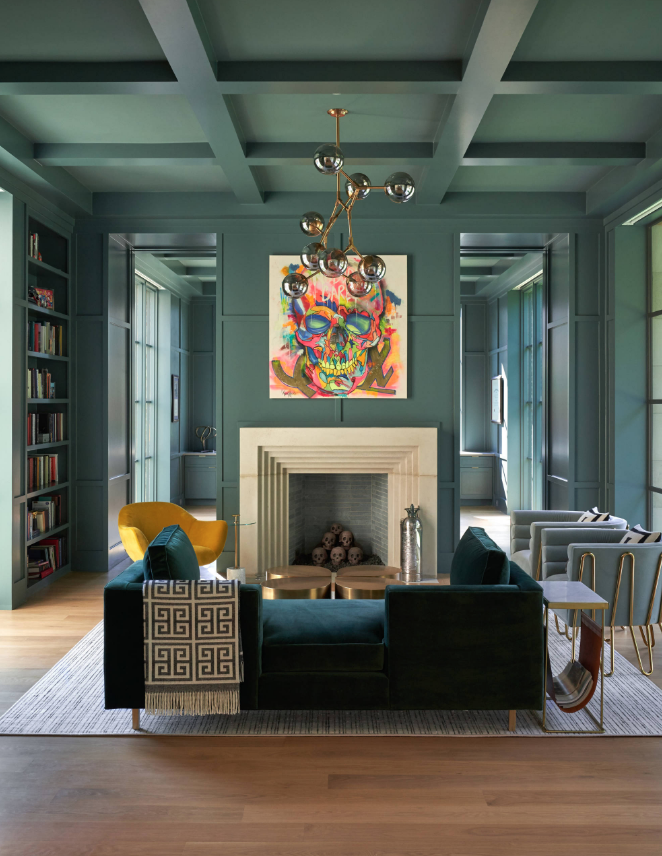 Photo: Coats Interior
The living room is the room where the majority of us spend the most time when we are at home. It's the place where we relax, entertain and eat. For many, adding a touch of luxury can enhance their enjoyment of the space, and there are several great options when it comes to the living room.
Chesterfield Sofas
These traditional sofas make a real statement in any room. Their bold style with distinctive deep buttoned design distinguish the Chesterfield Sofa from other sofas and mark them out as a luxury item. The 4th Earl of Chesterfield Lord Phillip Stanhope (1694-1773) is believed to have commissioned the first sofa with this design, hence the name. It has since become a staple of luxury hotels and gentlemen's clubs for decades.
While having a piece of furniture that is so traditional in your home may be concerning to some, in reality, this is actually a very functional and easy to live with item. The sofa's come in a range of colours so you can fit it in with your existing style and match any design trends. However, if you are looking to revamp your space, the Chesterfield couch is a statement piece of furniture and can be the centrepiece of any room. The high-quality leather used means these sofas will stand the test of time in the same way their style has.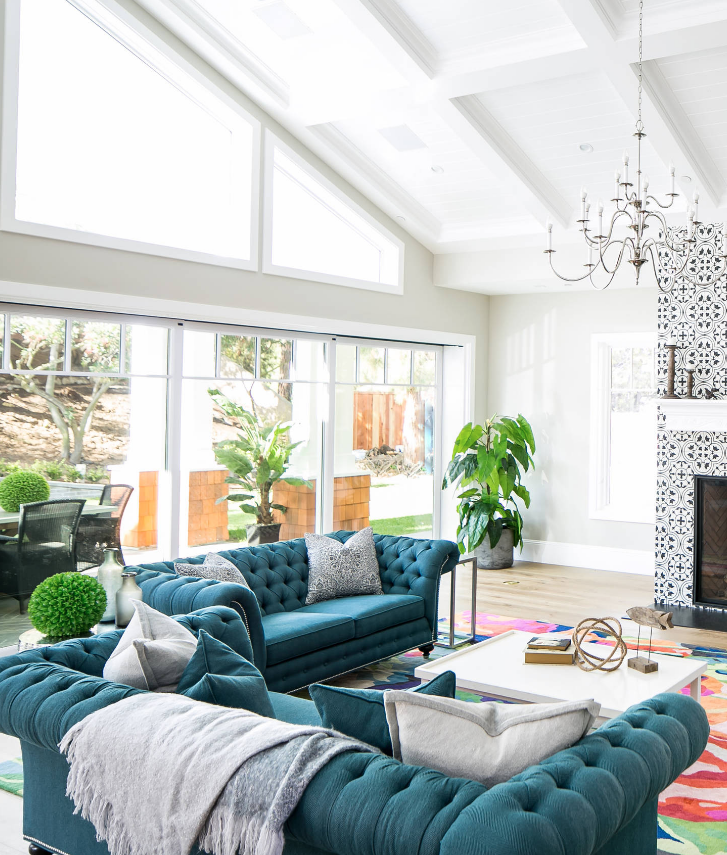 Photo: James David Custom Homes
Accent Pieces
When it comes to adding a touch of luxury to any room the main items are essential. But often more important are the accent pieces which help fill out a room and make a room yours. These pieces, such as vases or paintings, help convey your sense of style to visitors and can help bring back memories relating to when or when you got the items.
In some ways, they are the most personal luxury items in regard to interior design. As mentioned items such as vases and paintings are great examples but the scope is vast. A beautiful lamp, for example, can be a fantastic item to add to a living room because it is not only stylish but can provide a source of light when needed.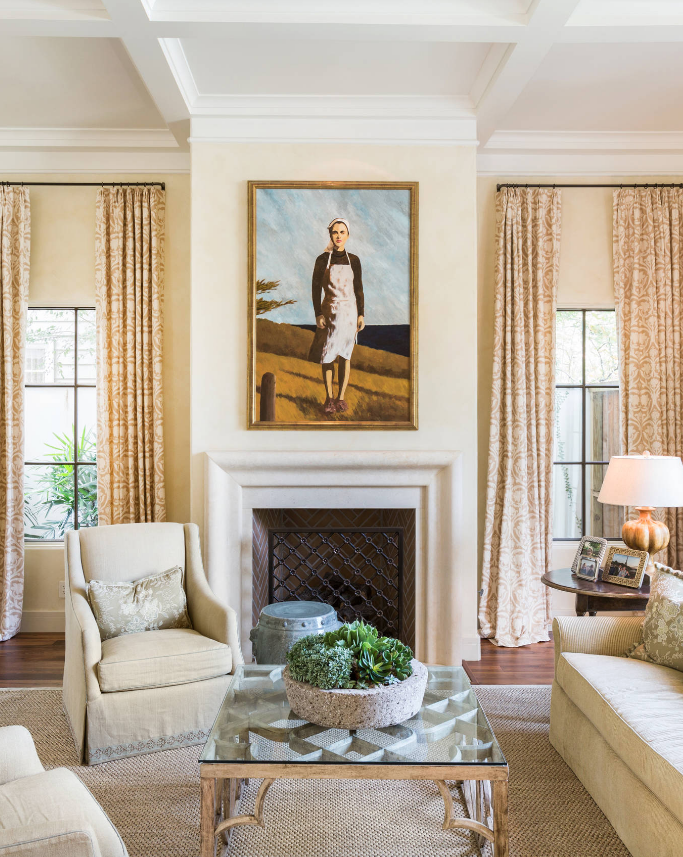 Photo: Kirksey Homes
Dining Table
Depending on the space available, this could be a very significant addition to a living room. Adding a dining table opens up a massive variety of possibilities in everyday life along with adding sophistication to a living room. While the obvious place for a dining table is a dining room, not everyone has the option available. For this reason, if there is space in the living room this is the next best room.
Whether it's everyday meals with your family or special occasions such as Christmas or birthdays, having the ability to seat multiple people around a table comfortably opens up a wide range of entertaining options. Furthermore, having the ability to dress a table provides opportunities to creates some very luxurious designs.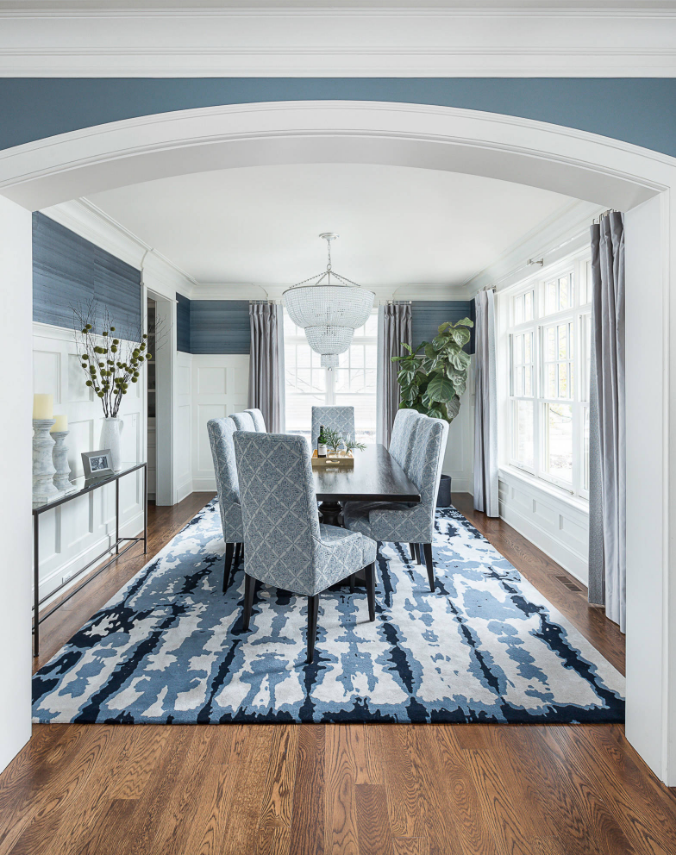 Photo: Picture Perfect House
Traditional Fireplace
If you have an older home, there is a chance that it houses a traditional open fireplace. These fireplaces could have been blocked up or just boarded up so bringing them back into the living room can really add a luxury feature to a living room. Not only do fireplaces add a feature to a room but can add a highly functional element to the room.
Taking into account regulations regarding wood and coal burning may inform your decision as to what route you go down with rejuvenating a traditional fireplace. If laws prevent you from using the fireplace as it was originally intended, there are still several options available to utilise the space. Popular examples include filling the fireplace with a selection of beautiful flowers or creating a candle feature to evoke the spirit of the original fireplace.