Make Your Kitchen Cabinets POP With These Easy Makeover Ideas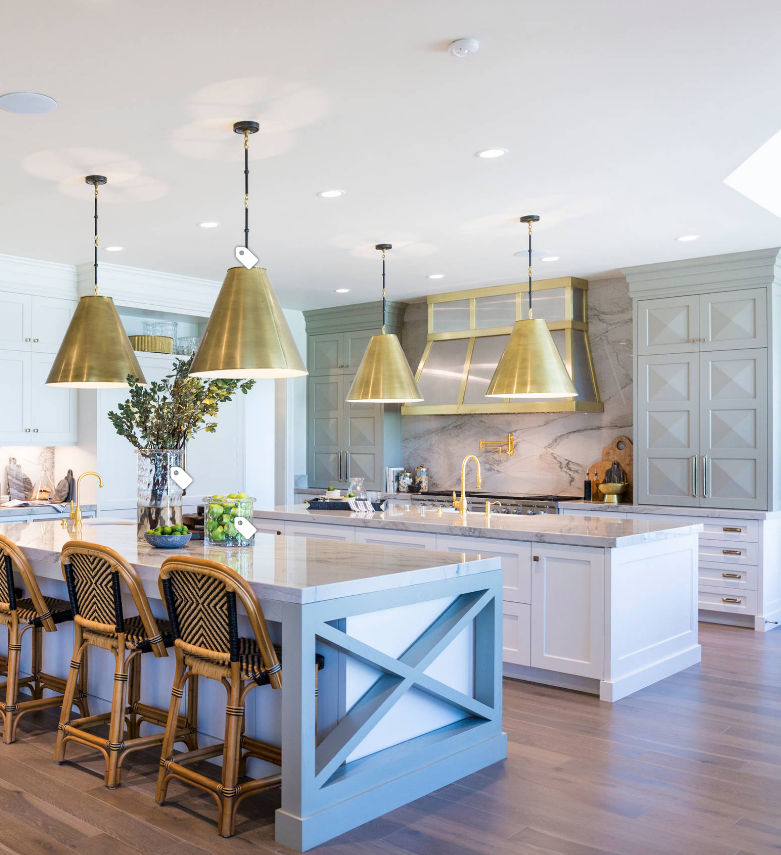 Is your kitchen looking a little tired? You can easily bring it back to life by transforming your kitchen cabinets with these simple ideas – keep reading!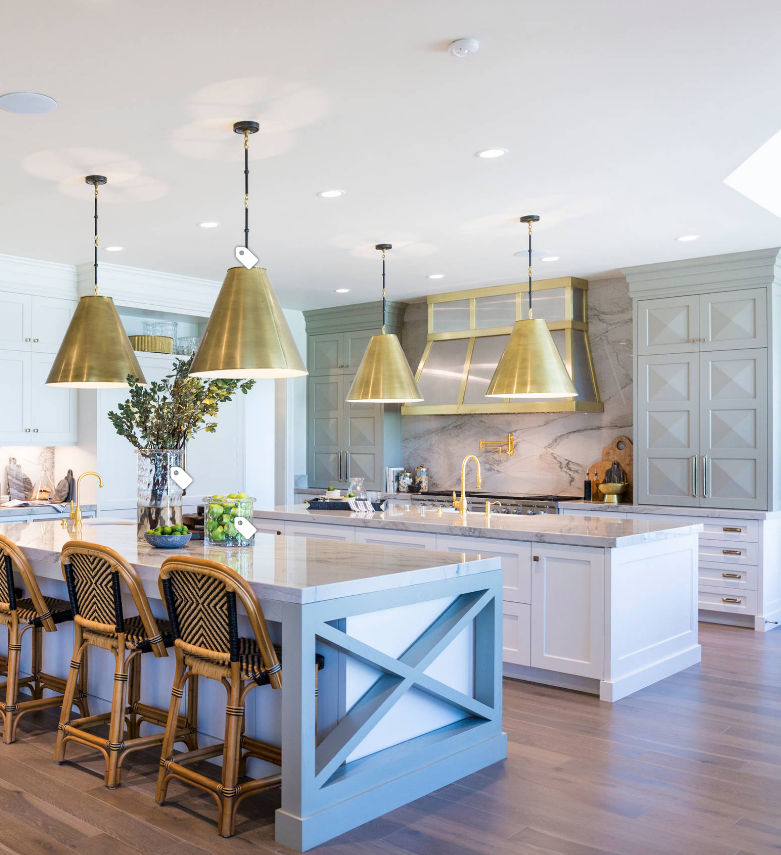 Photo: Designs By Craig Veenker
Not everyone can afford a full kitchen renovation, as we all know this can cost not thousands – but tens of thousands of dollars. New marble countertops, new cabinets, faucets, and a brand new backsplash can really make a dent in your wallet. However, there are some easy ways to improve your kitchen's look with a simple makeover without breaking the bank. Here are some easy ways to amp up your cabinets and make a HUGE impact to your kitchen:
Cabinet Hardware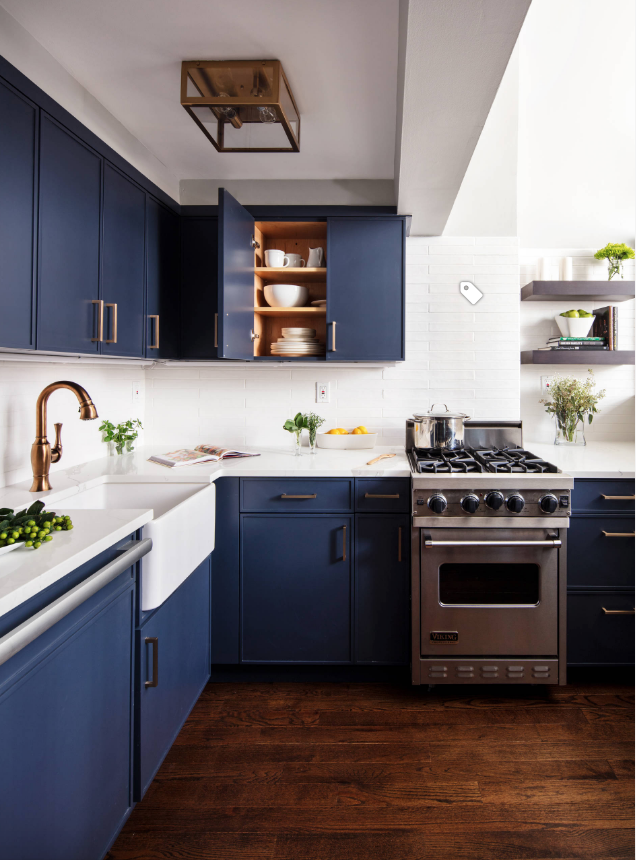 Photo: Palette Pro Painting & Renovation
Your heard it here first – the most affordable kitchen hardware you can actually buy on Aliexpress! I recently purchase gold handles for my kitchen cabinets for only $2 a piece and they look – amazing! You can easily give your kitchen a whole new vibe/look by just updating your kitchen cabinet handles.
Add Mirrors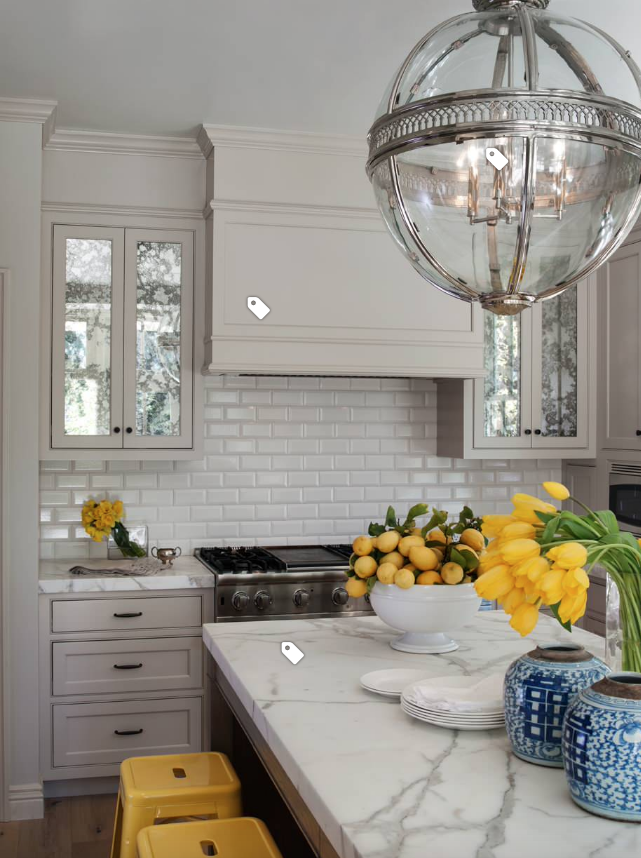 Photo: Hedyt Designs
Mirrored everything is so super popular these days, but we all know that mirrored furniture can be extremely expensive. If you have pre assembled kitchen cabinets, you can easily get a mirror cut to fit your size and glue it onto the surface of your cabinet. OR, if you already have a glass window on your cabinet, it's even easier. Remove the glass and get it switched with mirrored glass. It's easy to add mirrored panels in your existing kitchen cabinets. Go to your local glass shop and ask about your options – we swear it will be worth it!
Add Molding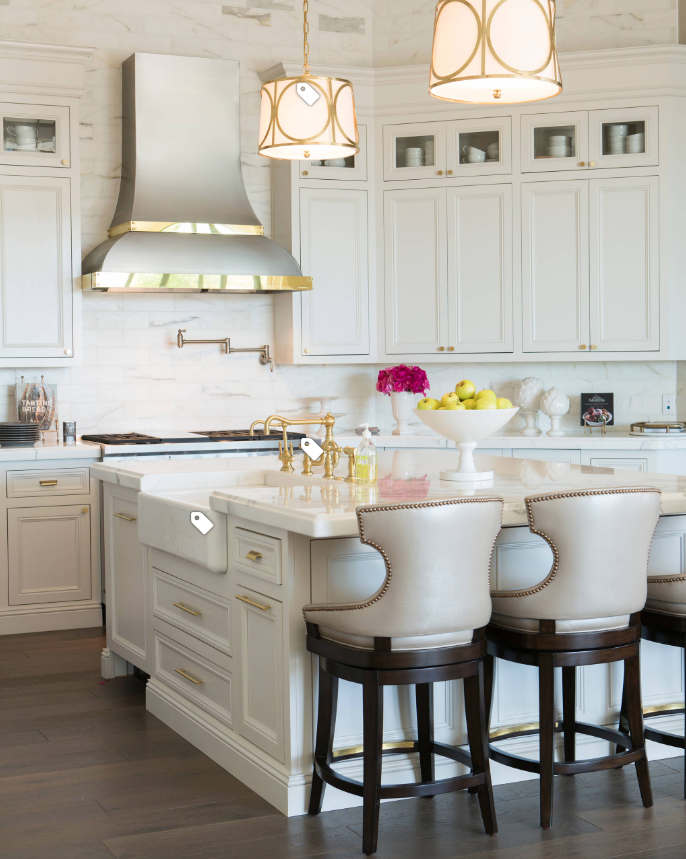 Photo: Luxe Pros
If you have flat kitchen cabinets, adding some molding to give it a sophisticated, classic look is easier that you thought. All you need is some molding trim from Home Depot, a nail gun, and some paint. You've got yourself a whole new look, for under $100. Getting your cabinets to look more like shaker kitchen cabinets can be done for a relatively affordable price and your home will look so much better.
A Fresh Lick of Paint
If your kitchen cabinets are made from solid wood, it's easy to sand them down and apply a fresh lick of paint. Some popular colors today are matte grey or matte white paired with beautiful gold or silver hardware. Whatever color you choose; make sure it matches your kitchen's backsplash and flooring.
Opt for Floating Shelves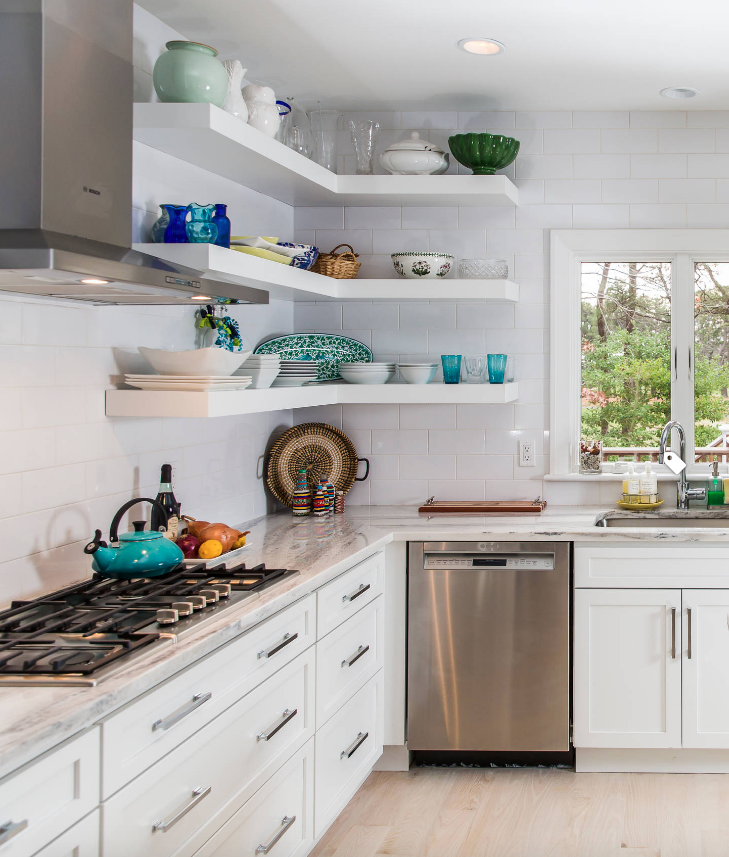 Photo: White Wood Kitchens
A popular look for kitchens today is to remove the cabinets completely and install floating shelves. Ikea produces LACK floating shelves that look not only sleek and glamorous, but also expensive as well. If this is something you would consider, be prepared to restore the wall behind your kitchen cabinets as it could need some work after years of holding up cabinets. You can extend your kitchen backsplash now to the ceiling and make a beautiful statement in your kitchen without having to shell out loads of cash.
Did your kitchen recently have a makeover? What are some things you used to update your current kitchen without having to do a full kitchen reno – share in the comments below!