Living in a small space can present a multitude of issues. What do you do if you need to work from home, but you have no space for an office?
Photo: Alex Maguire Photography
Sometimes it is difficult to imagine a solution to your space issues. Thinking outside of the box is often required to successfully utilize your space in an efficient and practical manner while attempting to maintain a pleasing aesthetic that does not seem cluttered.
Organization is Key
Organization is key to maximizing the space in any home. It is especially crucial when you live in a smaller home. Utilizing every inch of available space in an organized and efficient manner will help minimize the claustrophobic feeling of a cluttered space.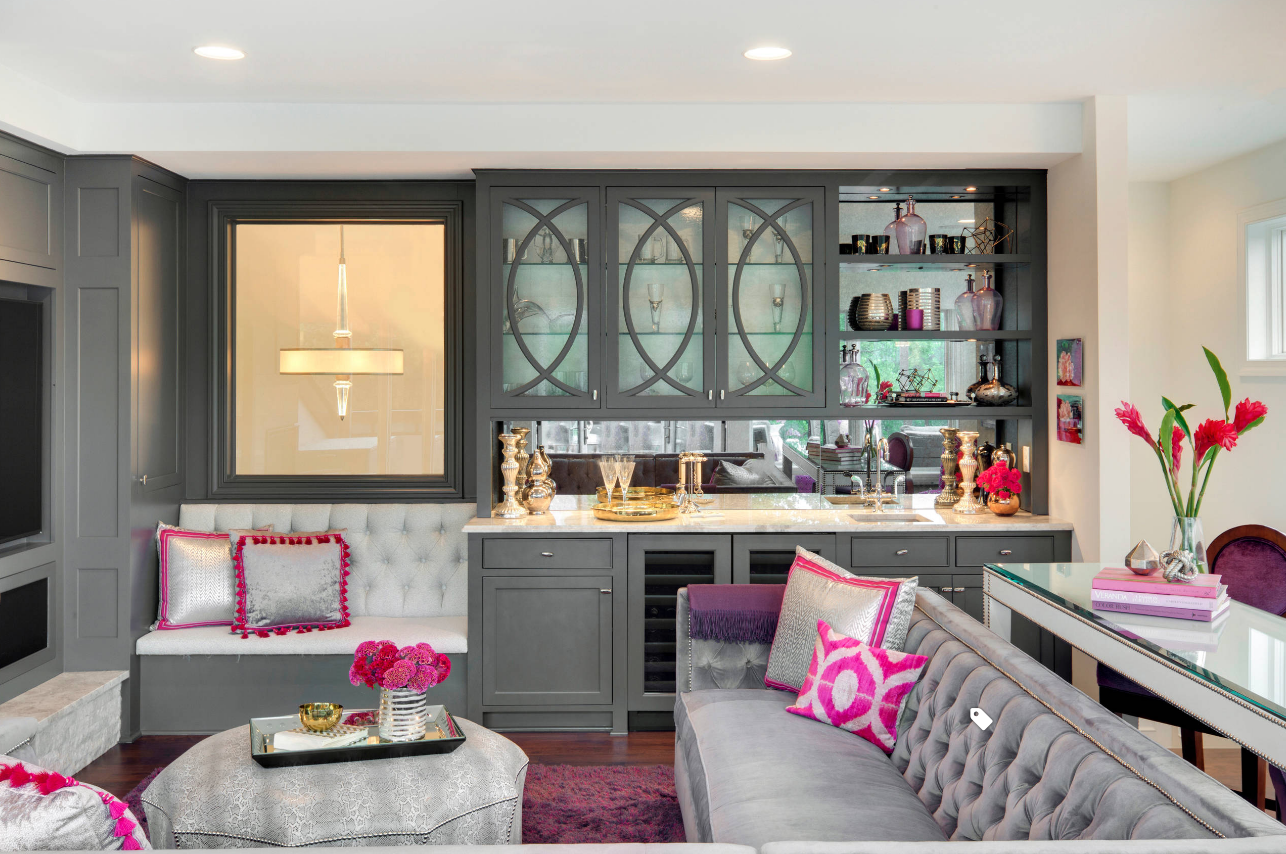 Photo: Charlie & Co. Design, Ltd.
Re-imagine Your Space
On occasion, you may find that one space needs to function in multiple capacities. Do you need an office space and a hobby area, but there isn't an extra room to dedicate those tasks? Perhaps you live in an apartment that consists of one bedroom, a living are and a kitchen with a small eating area. Looking at your space you feel overwhelmed or possibly defeated because you simply cannot imagine creating areas for everything you want or need to accomplish.
Look at your dining area. By re-imagining your space and using some creative thinking you can create a multi-functional space that meets your needs. Start by considering how you need to use your area. Do you have the space to set up separate areas within your room? If not, there are still options for multiple functions available to you.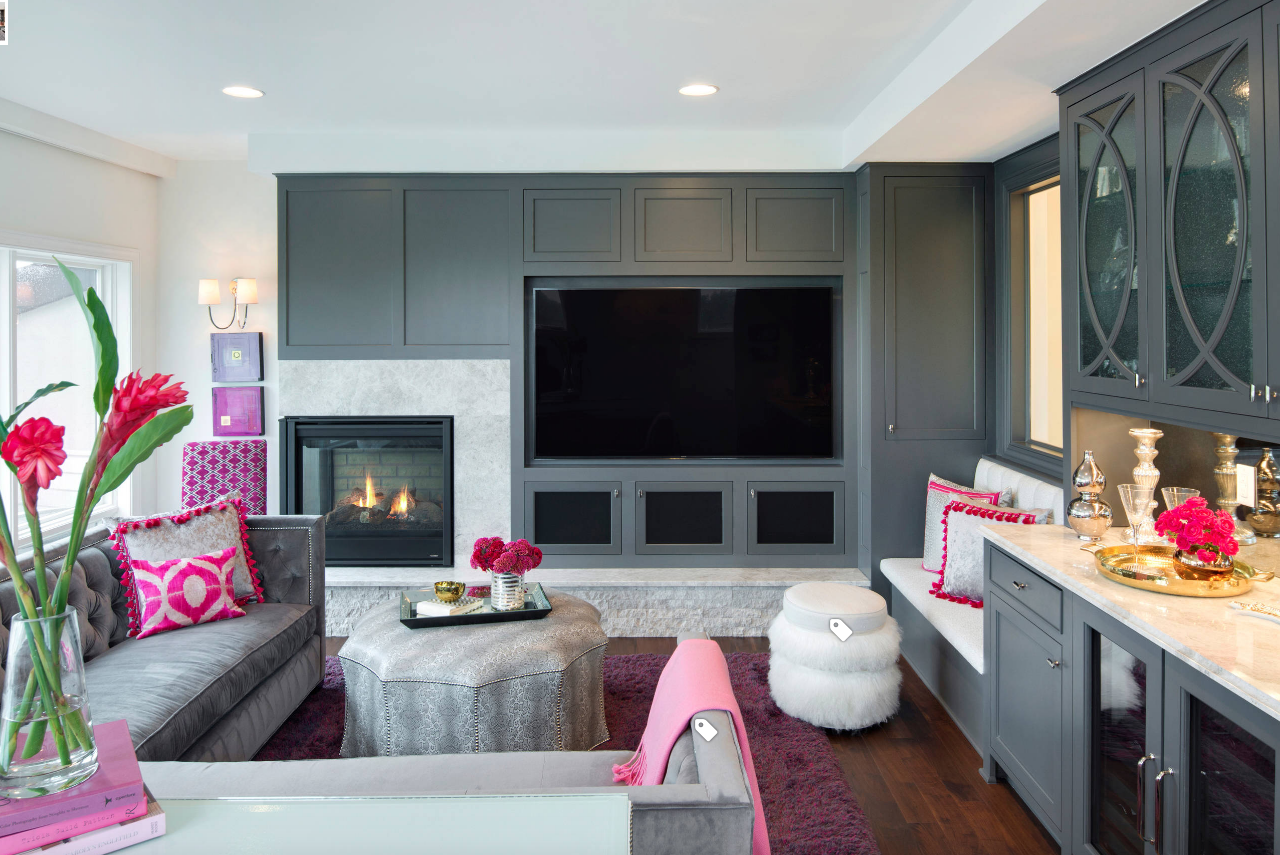 Photo: Charlie & Co. Design, Ltd.
Consider Your Furnishings
If you do not have the ability to set up separate task areas, choose furnishings that provide diverse functionality. Consider purchasing a table that can function as a desk or crafting area as well as a dining table. If you select carefully, you could add additional storage or a counter for baking or cooking in addition to office or crafting functionality. Choosing multi-purpose furnishings is the easiest way to create a practical, multi-functional space.
Use Your Vertical Space
When creating your multi-purpose space, pay attention to storage needs. Office supplies can be stored in decorative bins or containers on open shelving on bookcases or walls. Likewise, dining accessories make a pretty yet practical display. Making use of your vertical space by adding functional or decorative shelving allows you to maximize the footprint of your room.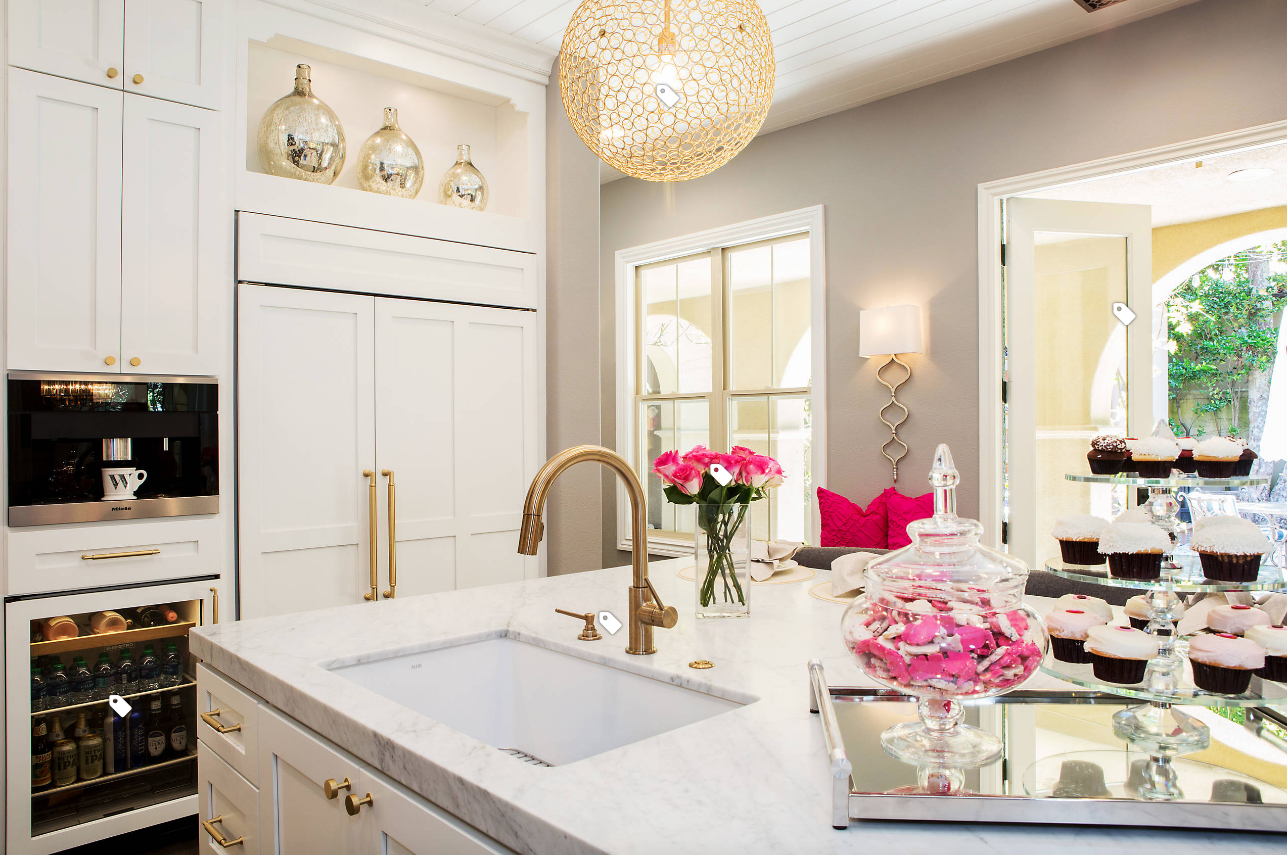 Photo: SKD Studios
Maintain Your Space
Now that you have created your multi-functional space it is important to maintain it. A simple daily routine can help you keep the space clutter free and functioning at optimal efficiency. A clean space is more conducive to creativity and productivity.
Even a small space can be conducive to leading a full, active lifestyle. Think outside the traditional box to create a space that can hold all of your chosen activities. Utilizing your vertical space, choosing multi-purpose furnishings and re-imagining your space can lead to maximizing your space by creating multiple uses for one area. Use your creativity to create a place that is ideal for your multi-faceted life.