For most of us, the kitchen is our home's most important room. We spend a good deal of our time there and use it for many things ranging from meal preparation to spending time with family and friends. Due to the many elements involved, remodelling this room can be a pricey endeavor.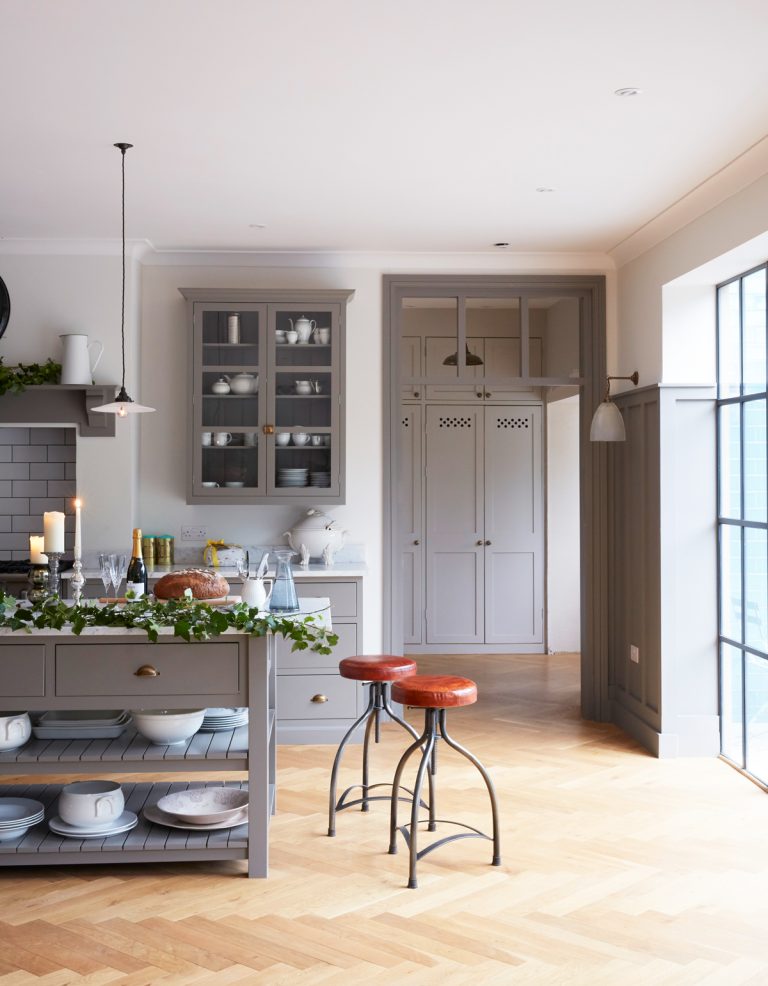 Photos By: Living Etc.
If it's time to fix up the space but your budget is on the small side, then consider improving it without diving into a full remodel. Here are a few ideas.
Install a New Countertop
One of the easiest ways to upgrade the room where you cook is to install a new countertop. This change makes a big difference, and it can increase the value of your home. The nice thing about this home remodel is that there are so many choices.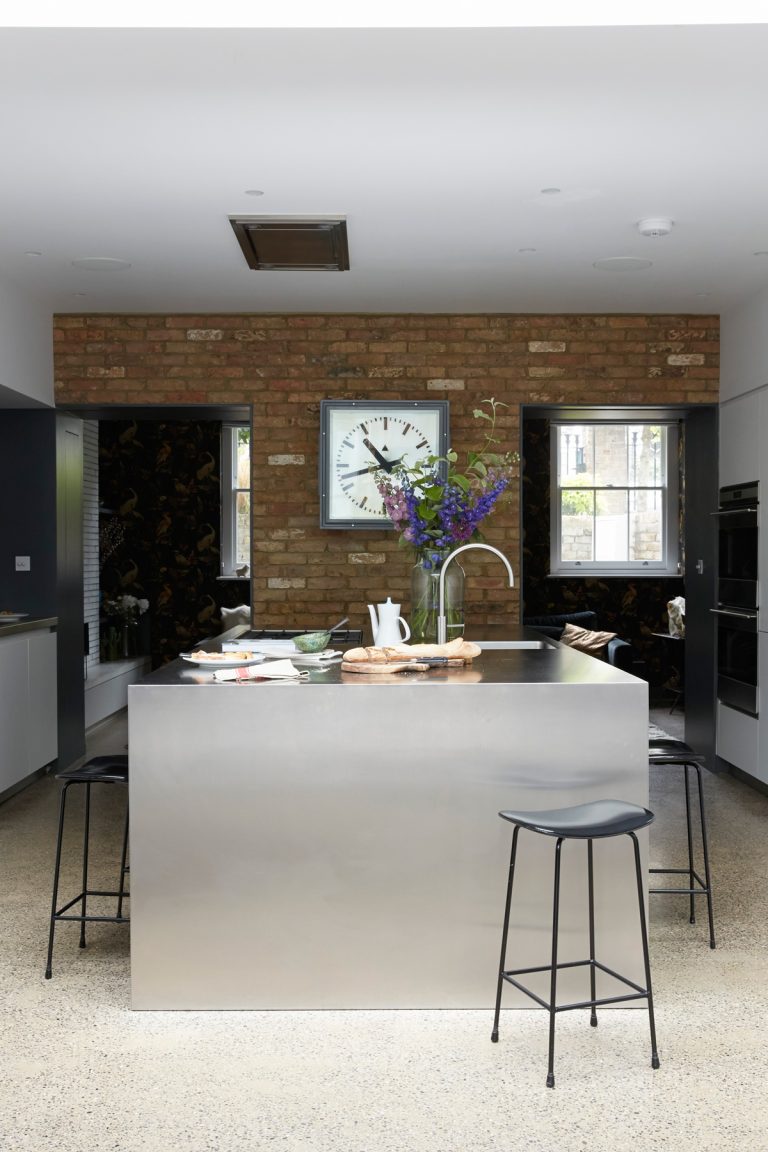 Countertop material options include granite. This is a popular material for a counter because it is beautiful and durable. The price range for a new granite counter is from $3,100 to $4,500 depending on the size of the surface and the granite that you choose.
Quartz is another popular material option that will update your space. This stone is available in many different styles and shades. Interior design experts generally consider it to be the most durable countertop material that you can buy. Quartz will cost you more. Depending on the countertop size and slab choice, you can expect to pay anywhere from $5,900 to $14,000 for the upgrade.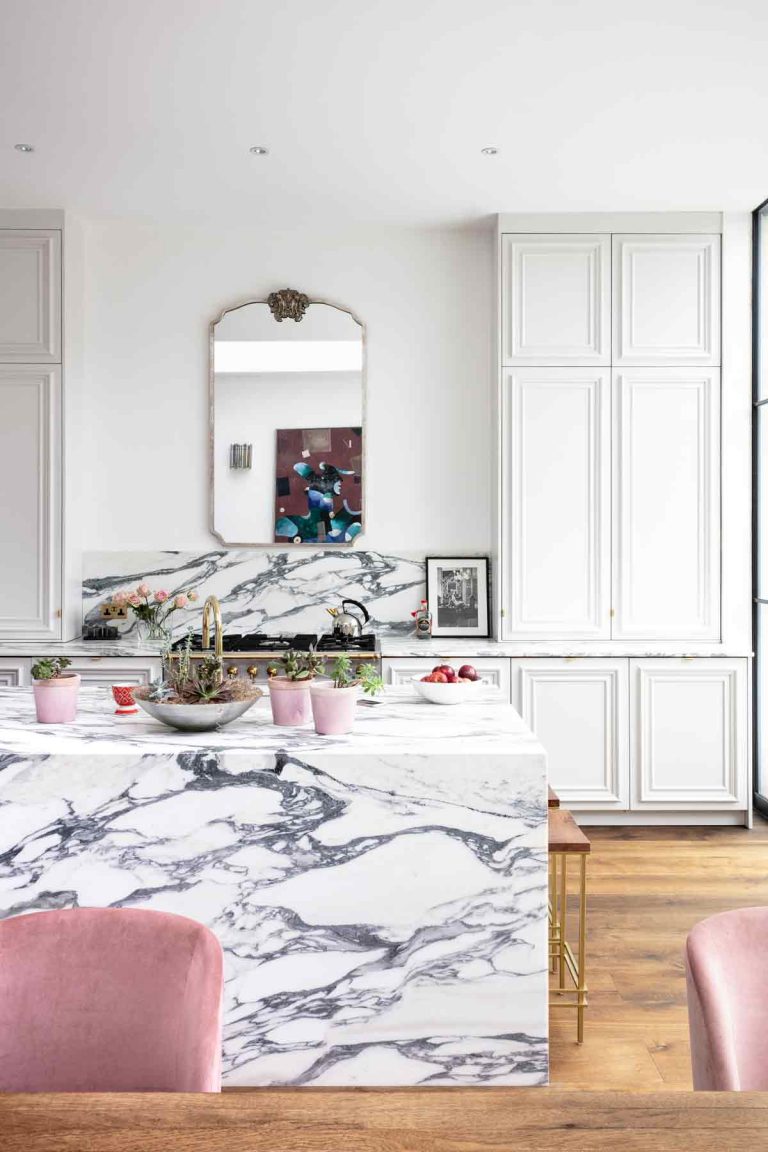 Marble is a stunning stone choice for this room in your home. Its cost varies from around $1,100 to $9,600 with the average cost falling at around $3,000. Marble is stunning, but it is porous, so expect a little extra preparation and care when you choose this material.
With countertops, you may want to go with soapstone. The coloring of soapstone is usually from dark green to more of a green black. However, depending on what's available in your area, you may find lighter hues. The cost of soapstone is from $7,000 to $12,000. A benefit of the material is that it's non-porous, which means that you won't have to worry about it staining. However, it is on the soft side, so it can become dented and scratched.
For something more affordable than soapstone, go with slate. The cost to install a slate countertop ranges from $7,500 to $10,500. The material is non-porous, so it is easy to clean. You can get slate countertops in brown, black and gray.
Paint the Cabinets
If your cabinets have seen better days, it's time to give them a refresh with some paint. This is a great way to give the space a big makeover without spending a ton of cash. It's recycling at its finest since you can make the room look new without replacing your cabinetry. Along with saving you money, painting your cabinets is faster than installing new ones.
Paint your cabinets classic or creamy white for a traditional look. If you want something a bit more eye-catching, go with black. For eclectic and contemporary cabinets, paint the top cabinetry a different shade than the lower ones. Painting your main cabinet grouping one shade and the island a different one is another style that's currently trending.
A New Coat of Paint
As with the cabinets, painting the walls freshens up the space without breaking the bank. Don't be afraid of color. According to some interior design experts, dark colors make a room appear smaller. However, the size of the room is what it is, so go ahead and paint it a color even if it's a dark one.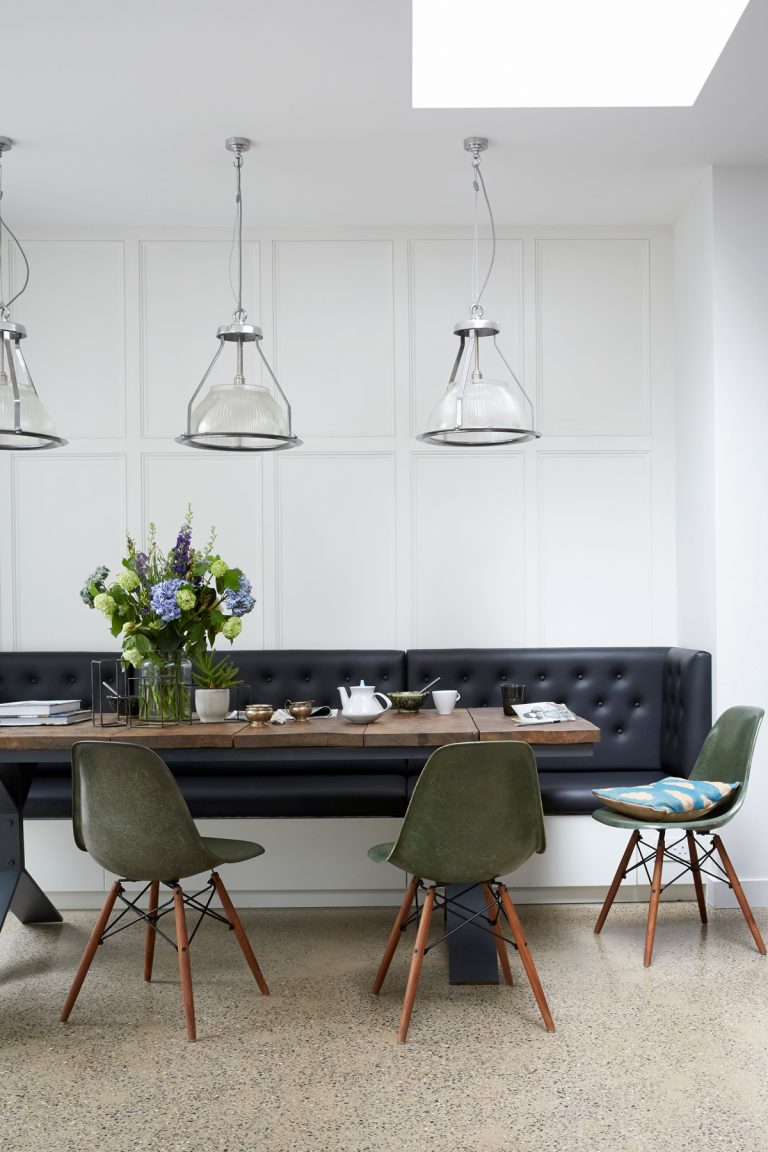 Keep in mind that neutral shades may make it easier to change up the look of the space later since you can pair other colors with it via the room's furnishings or draperies. If color just isn't your thing, go ahead and paint the room white. Amazing designs often include white. The hue gives this space a bright, clean look.
Add New Features
Improve the room's look without taking on a full remodel by adding a few new features like a backsplash, new lighting or open shelving. A tile, glass or stone backsplash is affordable. This is also a feature that lets you customize your backsplash. If you've always wanted the room to be modern, then make it happen with your backsplash choice. Choose one that's made from a chrome material or glass in varying shades. If you're all about the classics, then select a subway tile backsplash. If you like the rustic look, then you'll want to consider a backsplash made from brick or stone.
Swapping out your kitchen lights is another affordable way to add a new feature. The light fixtures in your home can give it the look that you want. Use lighting to modernize the room or to change the style. A classic chandelier light will bring tradition into your home while pendant lights provide a more retro feel. For a modern look, choose a stainless-steel light or one with geometric design elements.
Changing out a few of your closed cabinets for open ones is an affordable way to do a home remodel. This modification is also easy to carry out. Open shelving is trending, and it's a great way to fix up the room.
Replace the Floor
Upgrading a space on a budget can be as easy as swapping out the existing floors for something new and different. Most people have a hard flooring in this space for practical reasons, and we recommend keeping it this way. To update the space, take a look at the new tile that manufacturers are developing. Today, you can purchase one that gives the look and appearance of wood flooring without the upkeep.
Bamboo is another good option when you want a wood floor but need one that's affordable and eco-friendly. This flooring looks just like hardwood however it has a distinct and beautiful appeal to it, which it makes a wonderful addition to your kitchen. It's also water resistant which is great since people are prone to spilling their drinks or any type of liquid in the kitchen. This original and very durable flooring can easily make your kitchen trendier.
If you currently have outdated tile, then consider installing a slate floor or a new tile floor in a current style. For this room of the house, the flooring option is one of the best choices in terms of wear and tear as well as cost.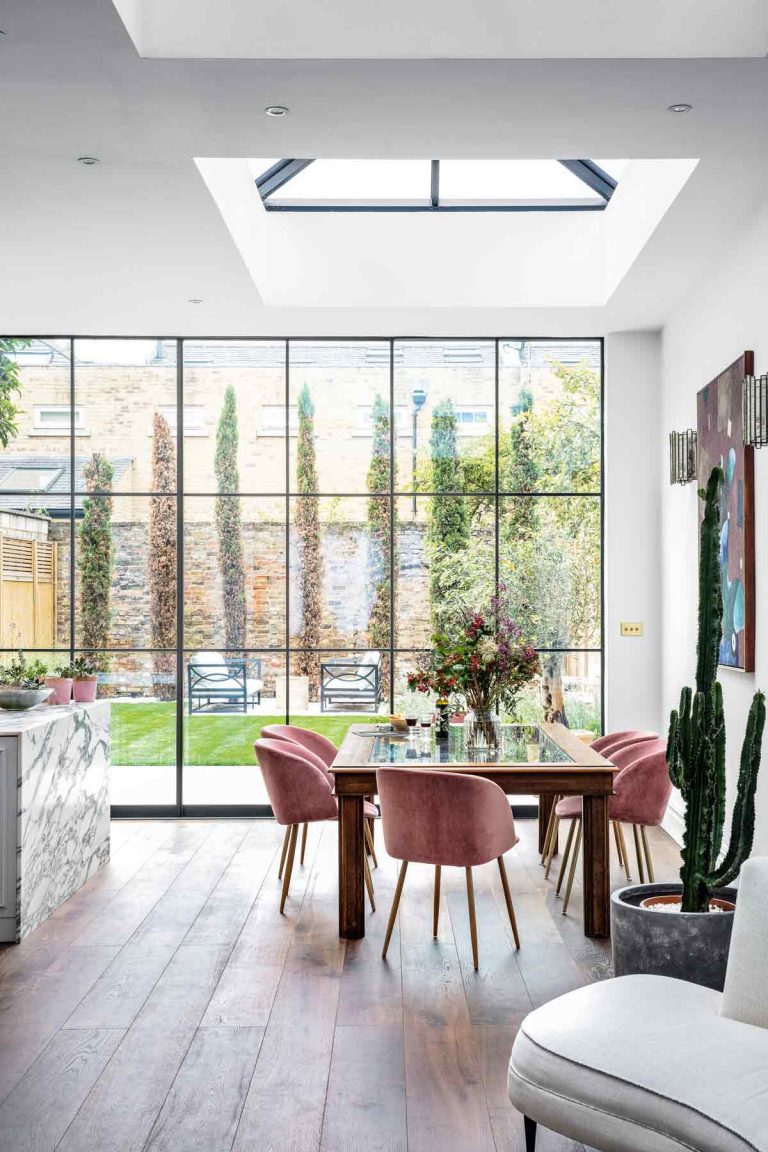 Buy New Appliances
Replacing the room's appliances will update the area immediately. Not only will you gain a fresh, new look with updated appliances, but you'll also enjoy the advanced features that come with them. For instance, you can get a fridge with a tablet that you can use to look up recipes, watch television or answer phone calls. Today, there is even a stove that switches to a warming setting when a dish is ready. It will notify you through your smartphone that it's done. Purchase a refrigerator that makes tasty pebble ice or a dishwasher that cleans quietly.
Advanced appliances are pricey, so you may wind up with ones that are a little more basic based on your budget. Even if you go with less advanced appliances, you'll still update the look of the room and have more efficient ones. New appliances generally operate with less power or in the case of a dishwasher, with less power and water.
Making Improvements
It's possible to improve your kitchen without fully remodeling the space. Do this with paint, a few additions or upgraded flooring. Remodeling this room entirely is usually expensive, but you can make small changes without spending a ton. The right small changes can have a big impact, so take your time in deciding what upgrades you want to tackle. Move through your list and before you know it, the space will be new and fresh.